THE 2013 DRIVERS' CHAMPIONSHIP GAMBLE
AV
CB
JN
ES
GF
KT
JO
PE
ST
DR
HHF
BA
MG
MB
TOTAL
Vettel
5
5
4
5
5
5
5
4
5
4
3
3
5
2
60
Alonso
4
4
5
4
4
4
3
5
4
5
5
4
1
5
57
Button
3
3
2
3
3
2
4
2
2
4
5
2
4
39
Raikkonen
1
2
3
2
2
3
2
3
3
1
2
24
Hamilton
2
1
1
1
1
3
1
2
1
3
3
19
Webber
1
2
1
4
8
Bottas
1
1
Grosjean
1
1
Massa
1
1
THE 2013 CONSTRUCTORS' CHAMPIONSHIP GAMBLE
AV
CB
JN
ES
GF
KT
JO
PE
ST
DR
HHF
BA
MG
MB
TOTAL
Red Bull
5
5
5
5
4
5
5
4
5
5
4
5
5
4
66
Ferrari
4
4
4
2
5
3
3
5
4
4
5
4
2
2
51
McLaren
3
3
2
4
2
1
4
1
3
2
3
3
3
5
39
Lotus
1
2
3
3
3
4
2
2
2
3
1
2
1
3
32
Mercedes
2
1
1
1
1
2
1
3
1
1
2
1
4
1
22
Andrew van de Burgt, AUTOSPORT editor in chief (AV)
1. Vettel; 2. Alonso; 3. Button; 4. Hamilton; 5. Raikkonen
1. Red Bull; 2. Ferrari; 3. McLaren; 4. Mercedes; 5. Lotus
I think it's going to be a repeat of 2012, with lots of different winners sharing out the points in the first half of the season, only for Adrian Newey's mid-term updates to deliver a car that allows Sebastian Vettel to nick a fourth straight championship.
Red Bull has the strongest driver pairing and that's reflected in the constructors' standings. I hope Williams and perhaps Sauber or Force India are able to get among the podiums. And I can't wait to see Lewis Hamilton hustling the Mercedes into nose-bleed territory.
Charles Bradley, AUTOSPORT editor (CB)
1. Vettel; 2. Alonso; 3. Button; 4. Raikkonen; 5. Hamilton
1. Red Bull; 2. Ferrari; 3. McLaren; 4. Lotus; 5. Mercedes
Such is the power of the Vettel/Newey axis, unless there's a seismic event, or poor reliability strikes again, I can't see anyone beating them. Of course, Fernando Alonso will be the main threat, as Ferrari doesn't seem to be in the mess it was this time last year, but I just can't see him toppling Seb/Adrian during this rules cycle.
Button will need to be on his best form more often © LAT
Jenson Button will be in the mix in his radically-different McLaren, but I think there'll be too many off days for him to repeat 2009. Kimi Raikkonen and Hamilton will win races, but they'll be fighting over the scraps from the big boys' table.
Last year I predicted Mercedes would make the big performance jump - but apart from the early-season races, that didn't materialise. With Hamilton leading its line, Mercedes will pack a much stronger punch and will run Lotus close for fourth. I can't see much changing among the top teams.
Jonathan Noble, AUTOSPORT group F1 editor (JN)
1. Alonso; 2. Vettel; 3. Raikkonen; 4. Button; 5. Hamilton
1. Red Bull; 2. Ferrari; 3. Lotus; 4. McLaren; 5. Mercedes
Having come so close to the championship for two of the last three years, things have got to click at some point for Alonso, and most critically at the expense of Sebastian Vettel.
There is no doubt Red Bull will have a mighty strong car - and it is going to be nip-and-tuck - but expect a super-close fight at the front where only Alonso's superb consistency will help him win out.
Expect Lotus and Raikkonen to be challenging right up there all season, while Button and Hamilton are going to be locked in a fascinating fight for Mercedes-powered supremacy.
Edd Straw, AUTOSPORT F1 editor (ES)
1. Vettel; 2. Alonso; 3. Button 4. Raikkonen 5. Webber
1. Red Bull; 2. McLaren 3. Lotus 4. Ferrari 5. Mercedes
Boring. That's what I think of my prediction of Vettel and Red Bull winning the drivers' and constructors' championships for a fourth consecutive season. But there's no compelling reason to go for any other combination right now.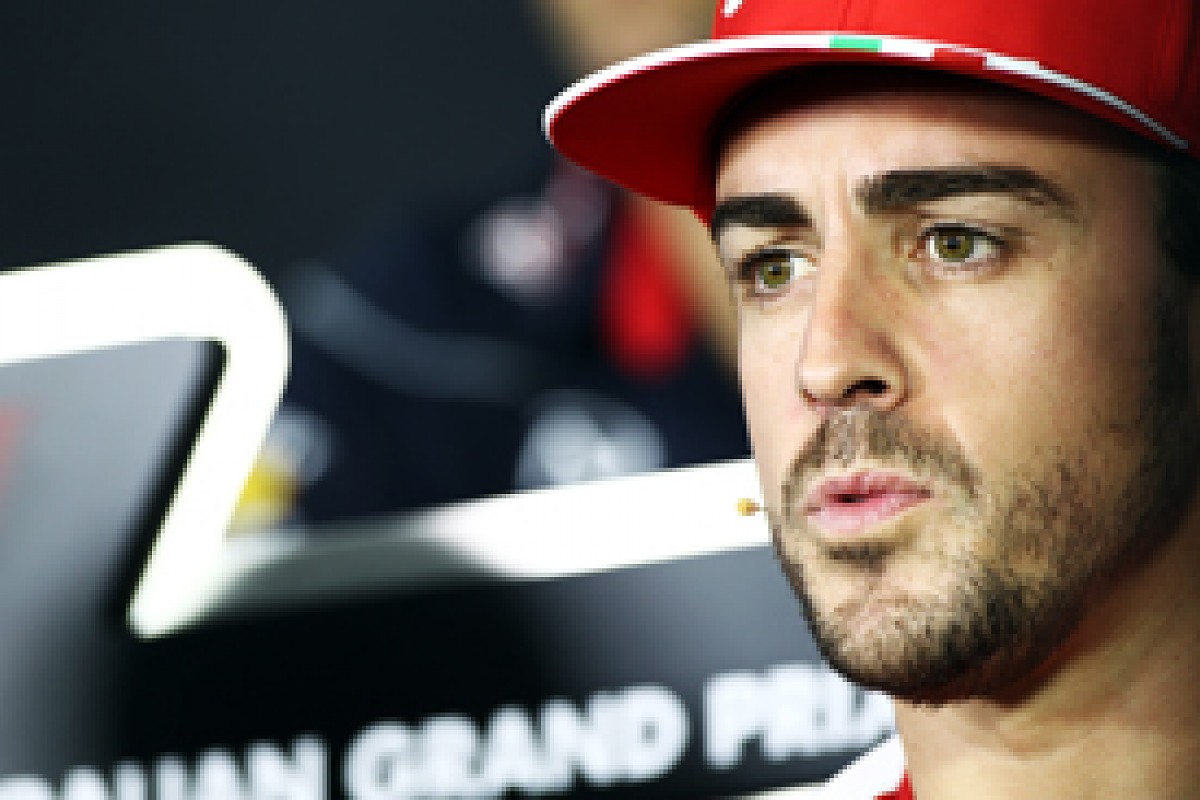 Alonso is expected to push Vettel hard © LAT
Once again, Alonso is likely to emerge as Vettel's closest challenger. As for the rest, Button and McLaren should be strong, even though the seemingly inevitably off-days could prevent a drivers' title tilt. With Sergio Perez capable of banking decent points, second in the constructors' seems on.
As for the rest, I fear Massa will regress to the mean after his exceptional finish to last season. This could offer Lotus, boosted by a more heavily-scoring Romain Grosjean, third in what could be a very tight battle for the top five positions in the constructors' standings.
Mercedes' car looks great now and the driver line-up is strong, but I remain to be convinced of its ability to make the giant stride forward some predict even though there will be some great days for the three-pointed star.
Glenn Freeman, AUTOSPORT news editor (GF)
1. Vettel; 2. Alonso; 3. Button; 4. Raikkonen; 5. Hamilton
1. Ferrari; 2. Red Bull; 3. Lotus; 4. McLaren; 5. Mercedes
It pains me to go for another Vettel title, but I can't come up with enough reasons to suggest that Red Bull will be toppled this year. Alonso should be a close second in an improved Ferrari compared to last year, and Button can be a factor without a disastrous blip like he suffered in 2012. Raikkonen and Hamilton's hopes depend on if their cars are genuinely quick, and the teams can produce the goods consistently.
As I went for one driver from each of the big teams, the constructors' battle comes down to who of the number twos does the best job. If the late-2012 Massa turns up, that can be Ferrari.
McLaren's place in this list depends on how Perez handles the pressure of being expected to qualify at the front, and I don't expect Nico Rosberg to match Hamilton's contribution to the Mercedes total.
Kevin Turner, AUTOSPORT features editor (KT)
1. Vettel; 2. Alonso; 3. Raikkonen; 4 Button; 5. Hamilton
1. Red Bull; 2. Lotus; 3 Ferrari; 4 Mercedes; 5. McLaren
Given recent history and how comfortable Red Bull looked in testing, it would take a brave man to pick someone other than Vettel. And I'm not that brave.
The battle behind looks very tight. Lotus - and Raikkonen in particular - have been progressing well. I'm going to assume the team gets on top of the reliability issues it has had in testing, and that Grosjean will be quick rather than accident-prone in 2013.
I expect Alonso to do his usual top job, and Massa looked much better at the end of last year, hence Ferrari in third.
Hamilton will star on occasion, but Mercedes has struggled to keep pace with development in recent years, so I think he will get overtaken by Button as McLaren gets on top of its pull-rod car.
But I predict Rosberg will be more consistent than Perez, so I've put McLaren in fifth, which is probably the prediction most likely to make me look silly come November.
Jamie O'Leary, AUTOSPORT reports editor (JO)
1. Vettel; 2. Button; 3. Alonso; 4. Webber; 5. Grosjean
1. Red Bull; 2. McLaren; 3. Ferrari; 4. Lotus; 5. Mercedes
Quite a boring prediction, isn't it? But with rules stability pervading over F1 during the winter, I don't believe we'll see much of a change in the running order, and that goes for the team v team battle as well as the hierarchy within each squad.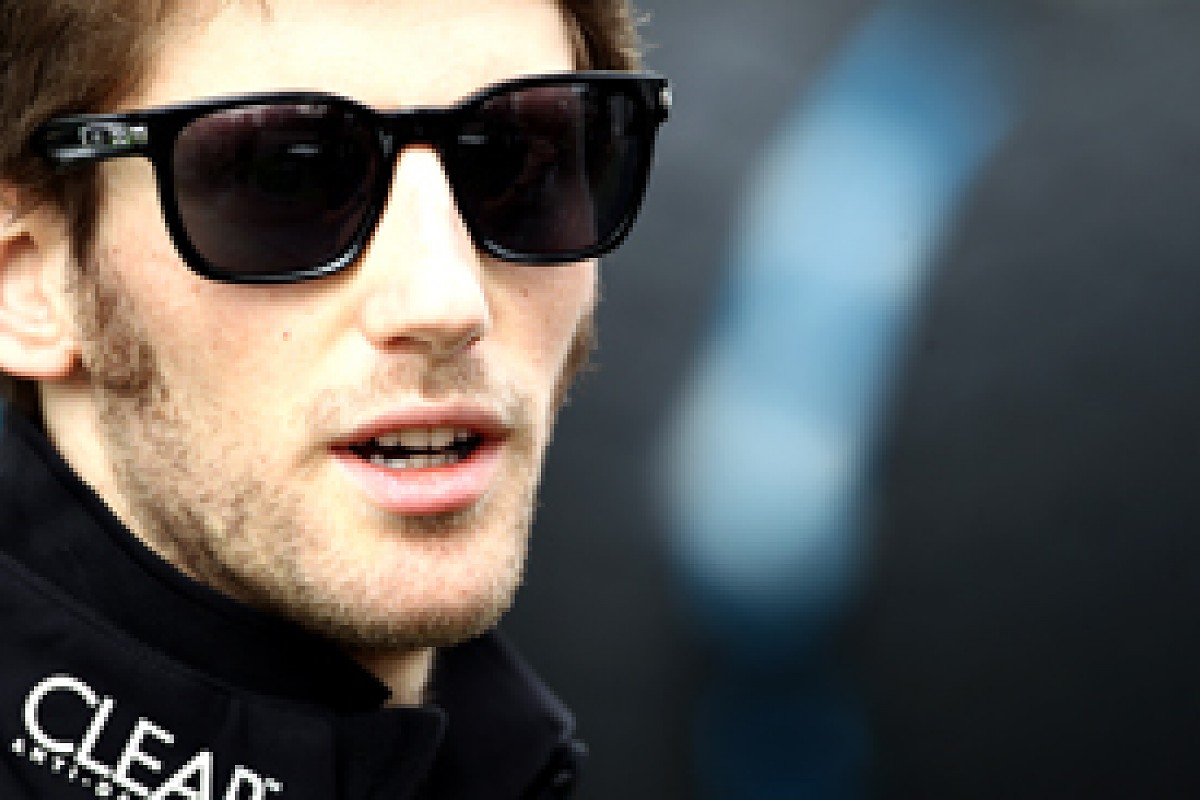 Will Grosjean put 2012's troubles behind him? © LAT
However, I've been hugely impressed by the pace and maturity shown by Romain Grosjean during the winter and just have a sneaky feeling that he might turn what is a natural speed advantage over the ultra-consistent Kimi Raikkonen (whoever thought you'd hear that phrase) into a higher championship position this year.
And as much as I'd love to see Lewis Hamilton kick-start his Mercedes tenure with a title push, I can't help but feel that it's a year too early, and that winter testing form - much like in 2012 - will prove to be a false dawn.
Pablo Elizalde, AUTOSPORT special contributor (PE)
1. Alonso; 2. Vettel; 3. Hamilton; 4. Raikkonen; 5. Massa
1. Ferrari; 2. Red Bull; 3. Mercedes; 4. Lotus; 5. McLaren
It has to be Alonso's year, right? If you look at where Ferrari was last winter and then at what the Spaniard managed during the season, surely this year - with the Ferrari looking much stronger - logic indicates that an on-form Alonso is the man to beat. The field is likely to be extremely close once more, so the Ferrari driver's talent should make the difference.
This year, Vettel will have to settle for second, while Hamilton will once more show his class by getting the Mercedes in the mix more often than was originally thought. Raikkonen and Lotus will be strong again but, like in 2012, lacking that extra bit needed to fight for the title until the end. McLaren will have a tough season and will miss Hamilton badly.
Sam Tremayne, AUTOSPORT deputy news editor (ST)
1. Vettel; 2. Alonso; 3. Raikkonen; 4. Button; 5. Webber
1. Red Bull; 2. Ferrari; 3. McLaren; 4. Lotus; 5. Mercedes
It's an uninspiring tactic, but Vettel is the percentage play. There's no reason to think Red Bull has been displaced as the F1 benchmark team, even if testing suggests it could be mighty close. And while Alonso came within three points of the 2012 crown despite a car he had little early confidence in, he also had the luxury of McLaren and Hamilton depriving Vettel of points early on, something which might not be so prevalent this year for team and driver.
What really makes this year hard to call is the looming 2014 regulations. Where the might of a Ferrari or a McLaren could typically be relied upon to haul the team into contention regardless of the season's start, a bad enough beginning might just be enough to convince teams to switch to next year's car early. Expect the traditional big teams to therefore be in the mix, even if the order could change massively as the season progresses.
Dieter Rencken, AUTOSPORT contributor (DR)
1. Alonso; 2. Vettel; 3. Raikkonen; 4. Button; 5. Hamilton
1. Red Bull; 2. Ferrari; 3. Lotus; 4. McLaren; 5. Mercedes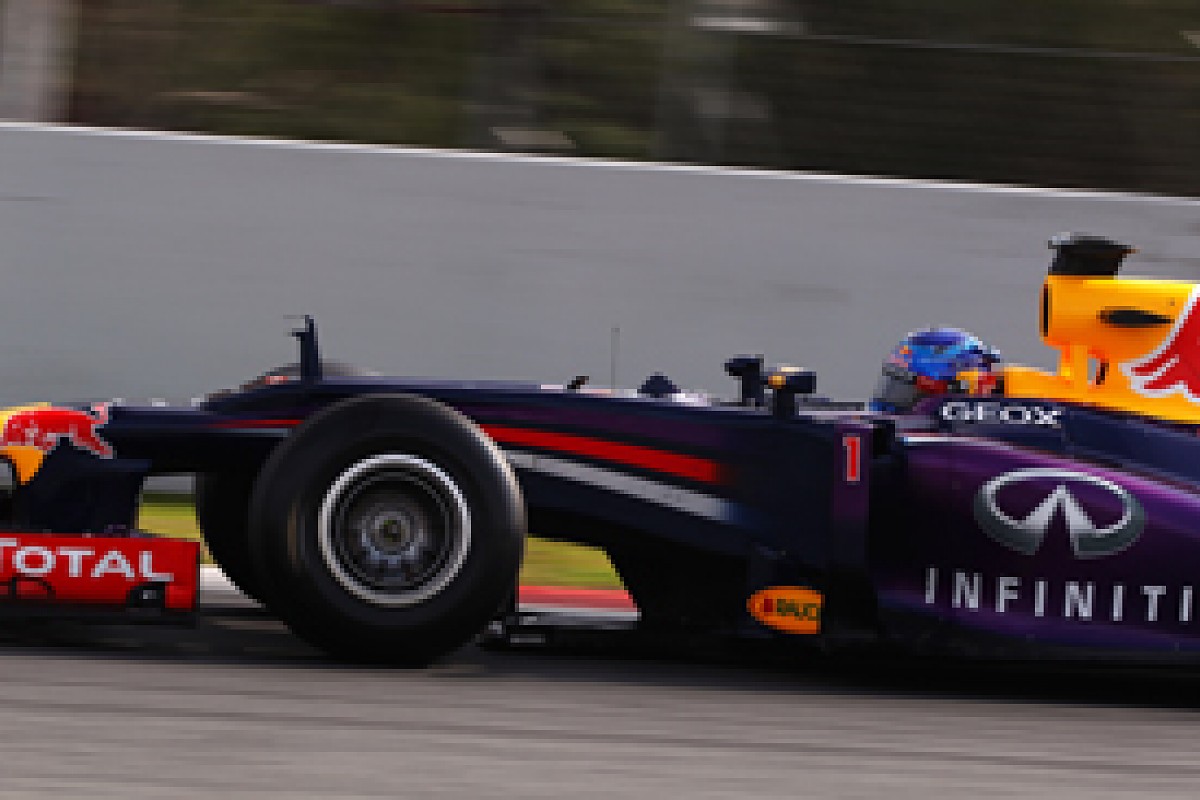 Stretching his title run to four would be a major achievement for Vettel © LAT
Twice in three years Ferrari and Alonso fell at the final hurdle, and the Spaniard will this year make up for those bitter disappointments to become Ferrari's 10th world champion. Yes, Vettel is on a mission to make it four a row, but Red Bull's three-year run is telling on the team, and while its blue cars will
still mix it for victory, a fourth drivers' crown will prove a bridge too far.
Raikkonen and Lotus will exploit the disarray caused by driver and technical changes at McLaren and Mercedes to take third with a metronomic display of consistency.
Red Bull chased by Ferrari is the likely story of the constructors', with Lotus putting up a valiant scrap ahead of the regrouping McLaren and Mercedes teams. The
first two each have superb number ones supported by strong team-mates, while Lotus effectively has a one-and-a-half, which will make the ultimate difference.
Fourth and fifth will be down to who regroups fastest after the confusion of their respective winters, with McLaren's famed strength in depth (just) giving it the nod over the Three Pointed Star.
Henry Hope-Frost, AUTOSPORT sub-editor (HHF)
1. Alonso; 2. Button; 3. Vettel; 4. Hamilton; 5. Raikkonen
1. Ferrari; 2. Red Bull; 3. McLaren; 4. Mercedes; 5. Lotus
On the evidence of Ferrari's improved winter test programme, I'm sure Alonso will get his third title wrapped up in year four with the Scuderia. I think Ferrari can lift the constructors' title, too, as long as Massa lives up to his back-on-form billing.
Button will be a strong contender for McLaren, although inconsistency from Perez will mean makes' points will suffer.
Red Bull's title-domination bubble will burst this year, thanks to improvement from rivals and statistical intervention.
Hamilton will lift Mercedes up the grid, enough to keep him and the team ahead of Raikkonen and Lotus.
Ben Anderson, AUTOSPORT national editor (BA)
1. Button; 2. Alonso; 3. Vettel; 4. Raikkonen; 5. Hamilton
1. Red Bull; 2. Ferrari; 3. McLaren; 4. Lotus; 5. Mercedes
Everyone says pre-season testing has been REALLY close this year, so I'm finding it tougher than ever to make predictions. I'm sticking my neck out massively, but I've just got a good feeling about Button this year. Lewis is gone, McLaren's made a big effort with its new car, and Jenson got on better with the Pirelli tyres in the second half of 2012. It could just be his year.
Each of the top five teams has a natural team leader now, which makes the constructors' championship perhaps tougher to call. It will depend largely on how strong the number two drivers are. Webber and Massa are statistically the best in this regard, but Webber is more consistent.
Mark Glendenning, AUTOSPORT US editor (MG)
1. Vettel; 2. Webber; 3. Hamilton; 4. Button; 5. Alonso
1. Red Bull; 2. Mercedes; 3. McLaren; 4. Ferrari; 5. Lotus
It looks like a tight year, but if Red Bull has the best car during the opening races, then you can easily imagine it being hard for its rivals to overcome an early points advantage, even if the performance gaps close up as the races go on. And if Red Bull remains on top, then history suggests that Vettel will again be the guy leading the charge.
Mercedes has a strong line-up, and if Hamilton is at the top of his game then it should expect a good season. McLaren has proven in the past that it has the technical depth to overcome any early-season wobbles, although the key will be to do so before it falls out of contention. Ditto Ferrari, although it's likely that Alonso will once again shoulder too much of the responsibility for scoring points.
Matt Beer, AUTOSPORT special contributor (MB)
1. Alonso; 2. Button; 3. Hamilton; 4. Vettel; 5. Bottas
1. McLaren; 2. Red Bull; 3. Lotus; 4. Ferrari; 5. Mercedes
Time and time again in 2012, Alonso did things that shouldn't have been possible, or squeezed every last molecule of potential out of his car or the situation he found himself in. It was surely his best season yet, and if he can take another comparable step forward as Ferrari does likewise with its machinery, the Spaniard can surely end his long wait for a title.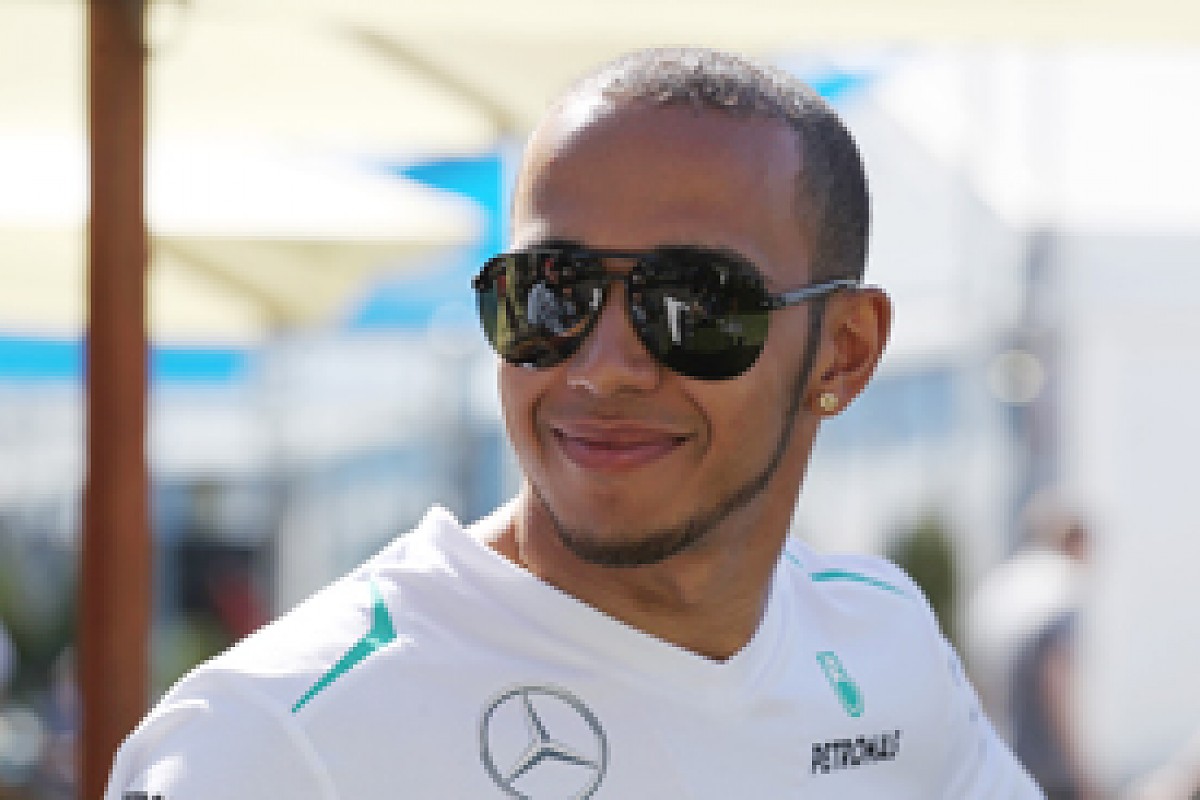 Hamilton says he is happier in his new environment © XPB
A change of scenery and the low-pressure life of being a super-talented underdog will revitalise Hamilton, but for Vettel, the expectation of yet more dominance will have the opposite effect when Alonso starts taking charge.
For Button, 2013 will be akin to Alonso's '12 - a season when a driver who appeared to already be at their brilliant best finds a new depth of talent in a tough situation.
And in a season when nine teams will be on the podium, seven will win races and 10 will score points, relentless consistency mixed with burgeoning speed and a rapid Williams will vault rookie Bottas high up the standings.