Australia - 17 March
It's a difficult race to start the year with. It's a street track and they're never easy, so it's a bit of a baptism of fire for the rookie drivers.
The key points to get right are Turn 11 and 12, where you have to carry the speed, and avoiding locking up into the slower speed Turns 3, 9 and 16. They're all tricky to get right and there's not much room for error.
Malaysia - 24 March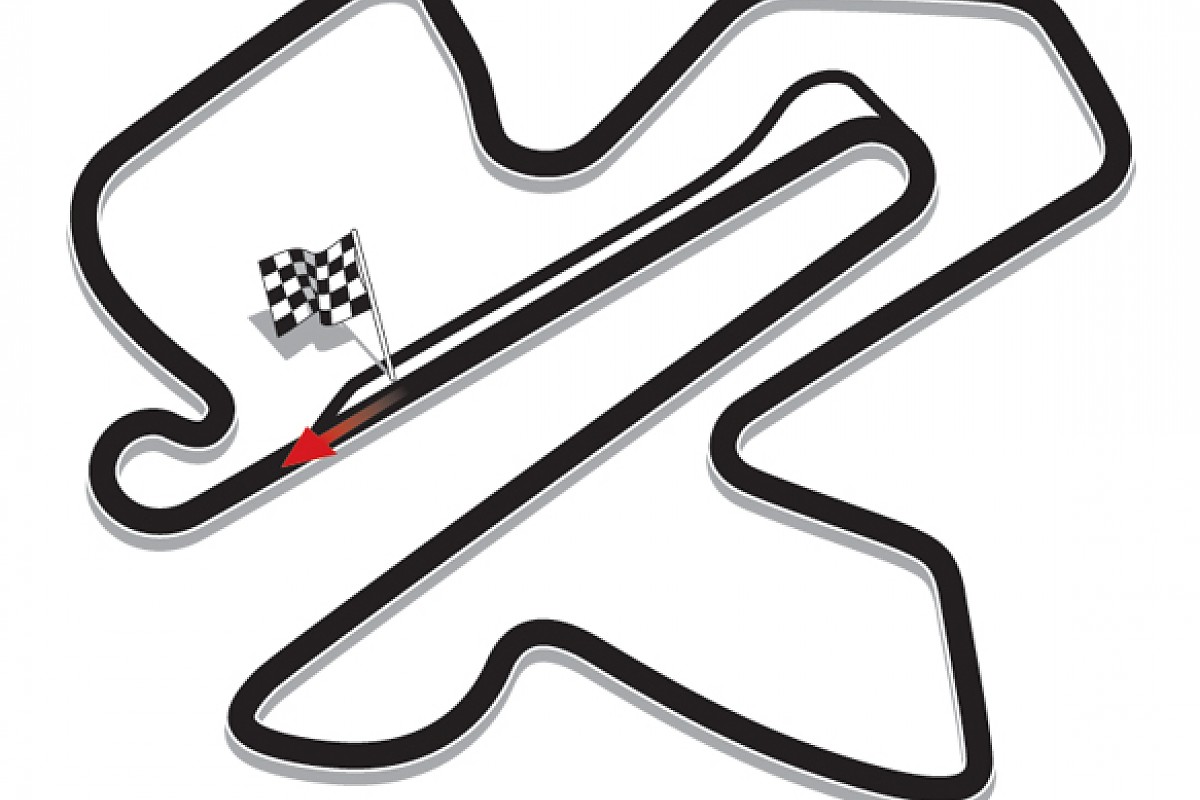 Often dictated by severe weather conditions, it's usually hot inside the car. It's probably the second most physically tough race on the calendar from inside the cockpit.
But it's a great circuit. The grandfather of the Tilke tracks, it's weathering well and it's got a bit of character now. There are a few bumps, particularly on the run into Turn 4. It's an easy track to overtake on, with a big DRS zone down into Turn 1, and it's just a great example of how a modern circuit should be built.
China - 14 April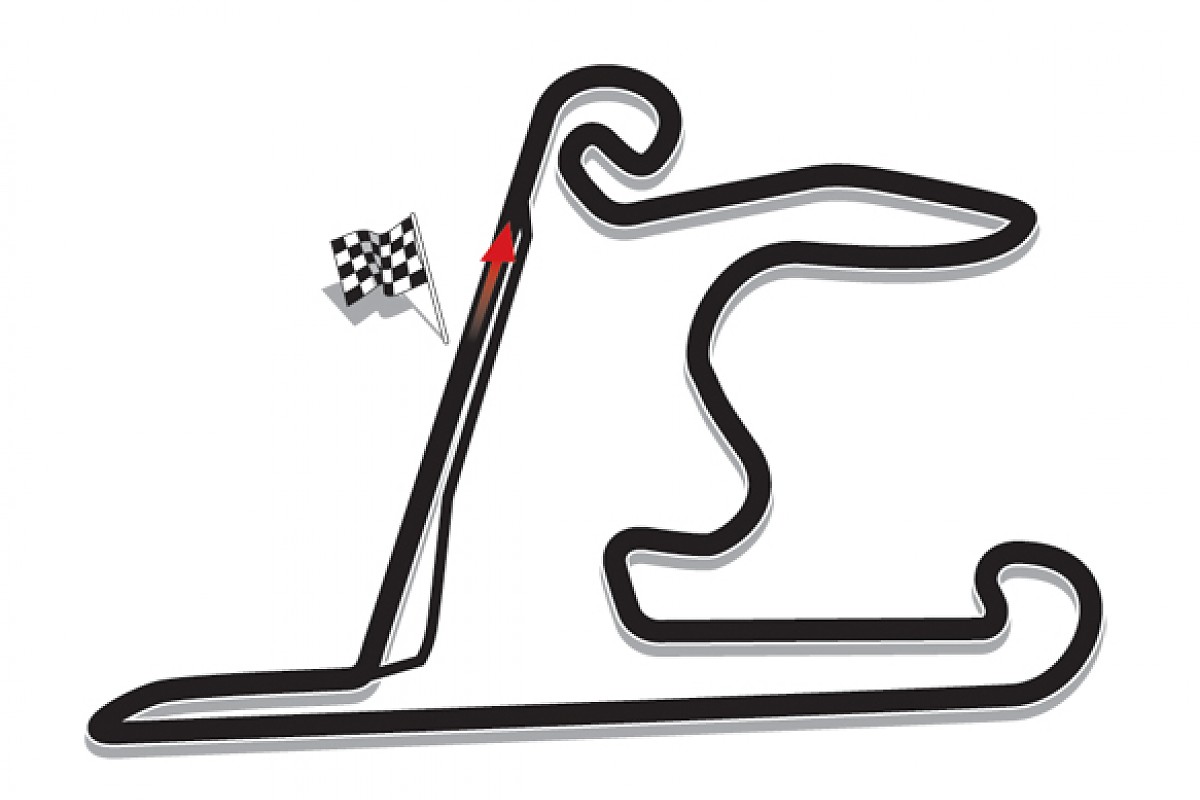 It's quite a fun track to drive. This race is often quite cold, which can play havoc with the tyres as we saw last year and the year before that. Plus it's got the longest straight in F1 - over a kilometre long - so there's an overtaking spot into Turn 14.
It has challenging corners like Turn 1 all the way round to Turn 4. It's a really demanding part of the lap - you have to get that right if you're going to get a quick lap time.
Bahrain - 21 April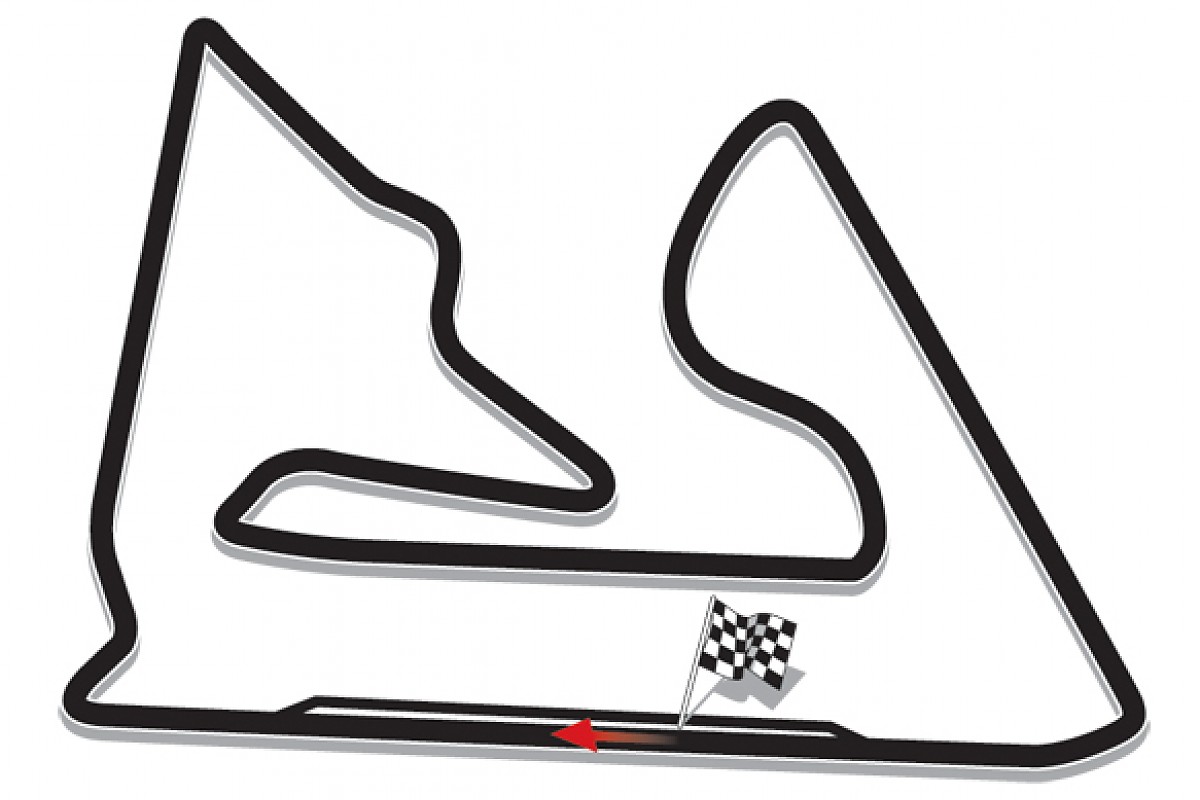 I'm a big fan of the Bahrain layout. I know that sounds strange and I'm sure a lot of drivers would disagree. It's not all about having a great car - I consider it a real thinkers' circuit. You can't outbrake yourself into many corners - if you do that at Turns 9 and 10, the tricky double left-hander, you really sacrifice a lot of speed.
It's fairly severe on tyre wear. It's quite a dusty place, obviously, and that can eat into your rear tyres if you're not careful. There's a lot of corners that follow into one another around that track and it's knowing where to push and where not to from Turn 4 all the way through to Turn 10. This is the key part of the lap to get right. And there's a great overtaking spot into Turn 1.
Spain - 12 May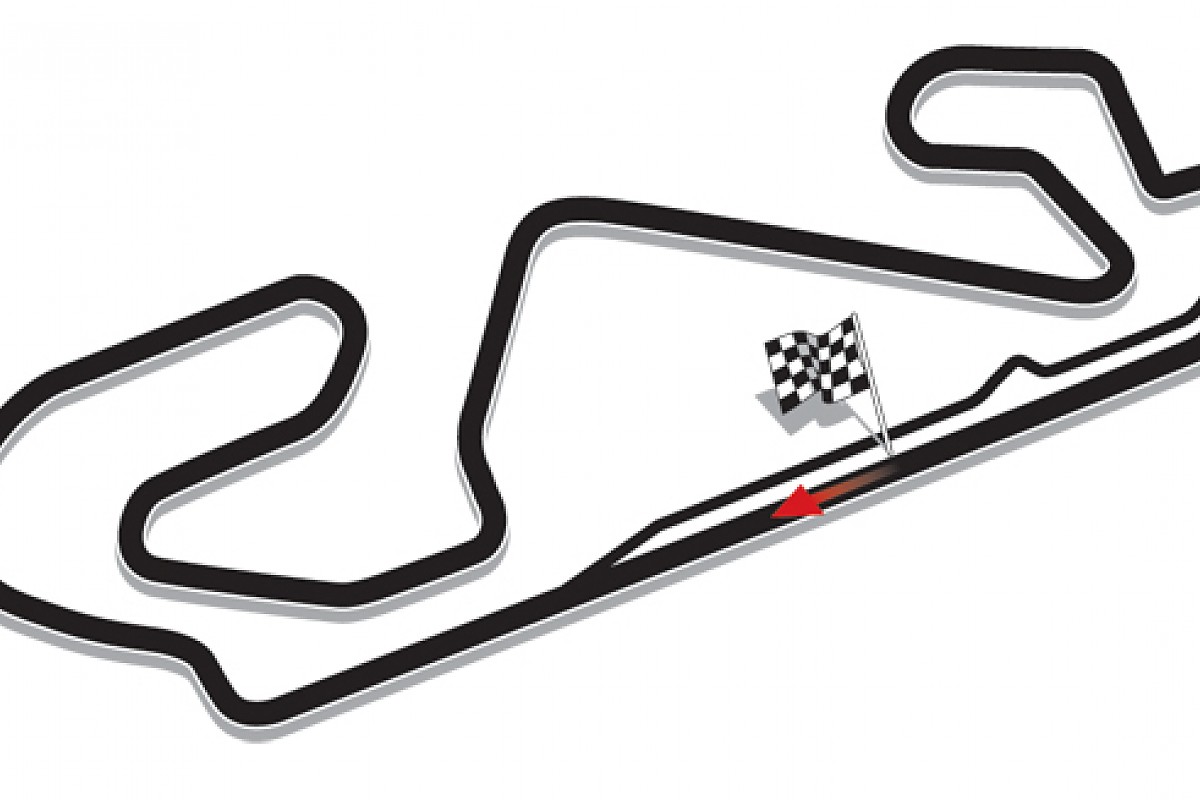 It's a track everybody knows. It's a great proving ground. If you're fast there, you'll be fast around most of the European tracks on the calendar. It's a medium to high-downforce circuit and having a car that's very efficient works well here. By that I mean it has to have a lot of downforce and is a nice slippery car for the pretty long straight down into Turn 1.
The track, for me, has been bastardised over the years, since they got rid of the fast double-right-hander onto the pits straight - after all this time I still miss that corner. It was a properly challenging corner for the driver and the car. It was high, high g-force, and the car needed to be working well to grip. It's kind of a bit ruined by the Turn 14/15 fiddly chicane and I wish they'd just revert back to the old one, which is used by Moto GP, but hey ho.
The thing is with Barcelona is that we think we all know it like the back of our hand, but then we still get surprised, like last year when Pastor Maldonado won from out of nowhere.
Monaco - 26 May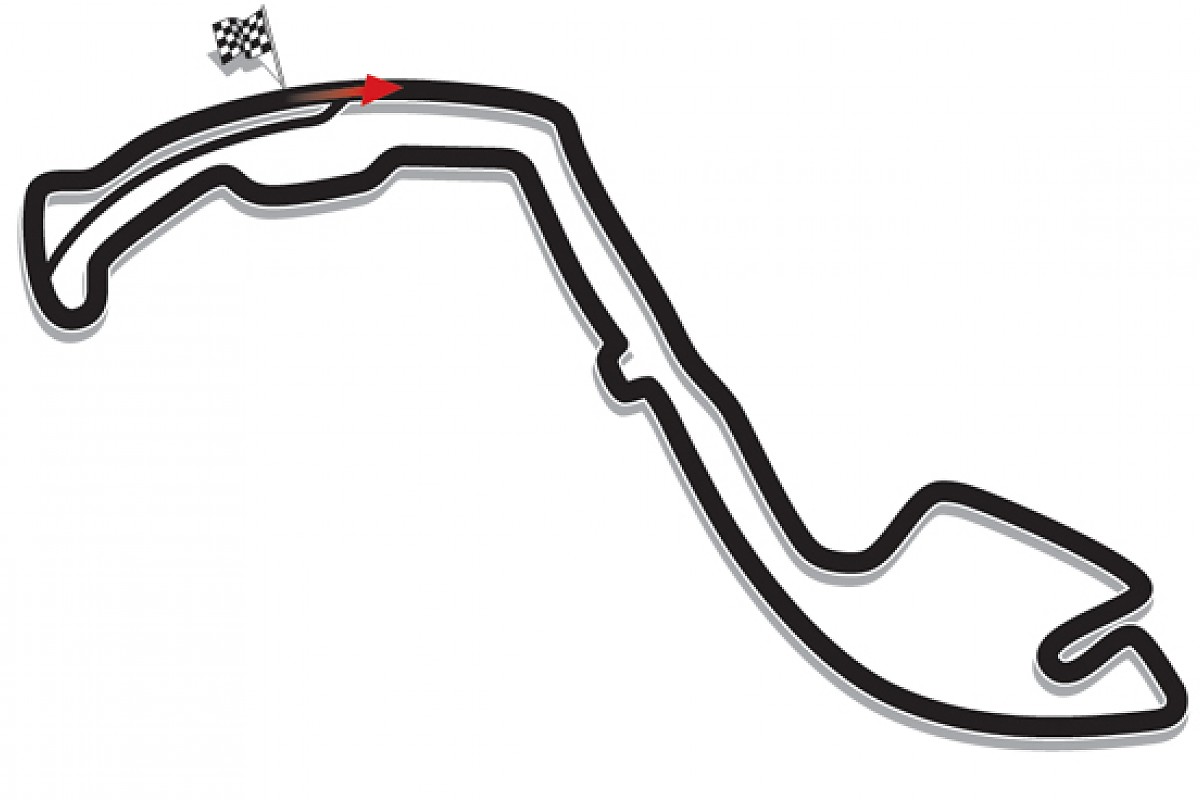 It's a very demanding track. You've got to get into the rhythm, you've got to lose the respect for the barriers as the weekend goes on but stay unscathed throughout because track time is key. Turn 1 is always hard to get right under braking. You can often end up in the wall there if you're not careful. And during the race the marbles build up as you come down from Casino to Mirabeau - that's always hard to get right. Just a slight lapse of concentration around this track and you're in the barrier, it's as simple as that.
It's a frustrating track to race on. Although it's a great enjoyment factor when you're in the car and it's you against the track, in a racing situation you just cannot overtake.
Canada - 9 June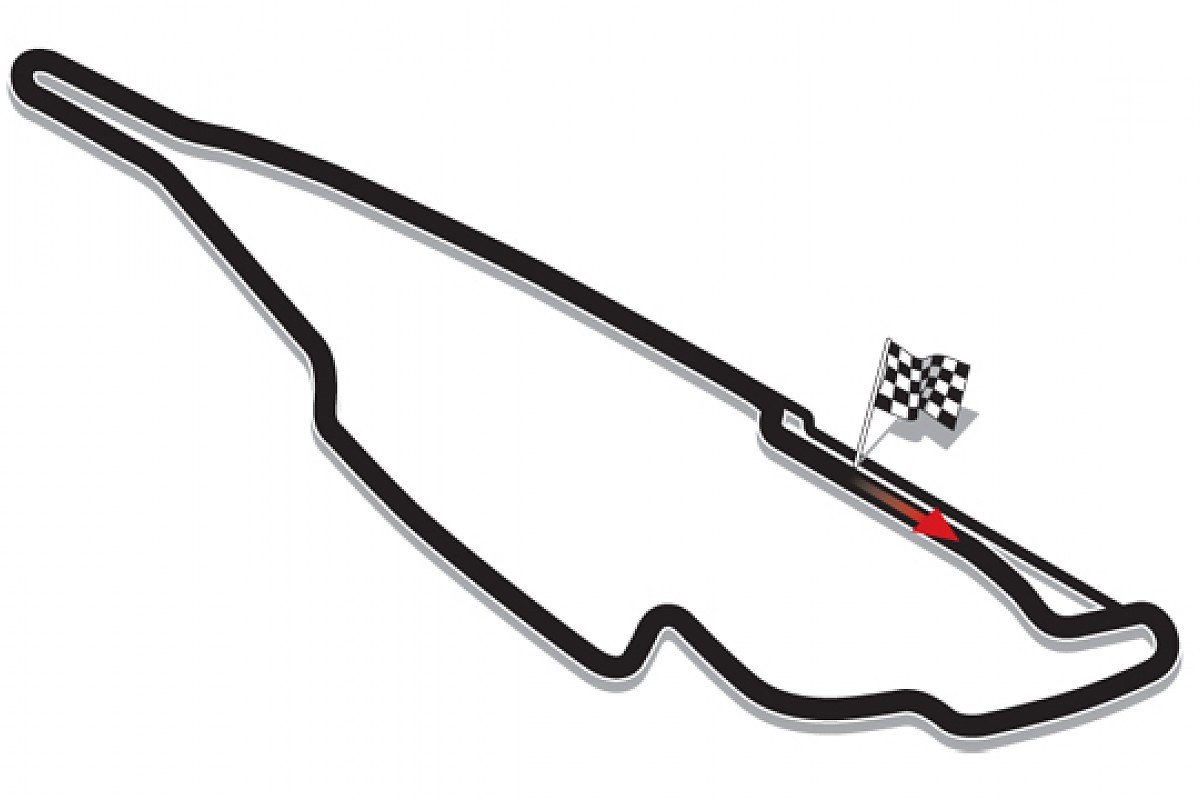 The one I keep missing due to Le Mans! It's got a great vibe. Montreal is a fantastic city, the fans really understand motorsport and there's great heritage as well.
It's also a really interesting mix of a track. It's the lowest downforce on the calendar after Monza - you go from Monaco, one of the highest downforce tracks, to one of the lowest, and that's pretty tough for a driver to get used to. And that's why you often see quite a few mistakes around Montreal. Like Melbourne it's a street circuit, and the barriers are quite close at times. There's the wall of champions on the exit of 14, but on top of that you've got the run from Turn 3 through to Turn 7 and even up to Turn 9, where Heikki Kovalainen clipped the wall.
T3 to 7 is a very tricky part of the lap to get right. You have to be right on top of the car, use the kerbs well. It's an old-school track where the kerbs haven't been sanitised. You can still use a lot of them and if you're clever you can find time by doing that. But it's a track where because of the low downforce you need to be comfortable with the car moving around under you. If you don't like that you're not going to be quick there.
Britain - 30 June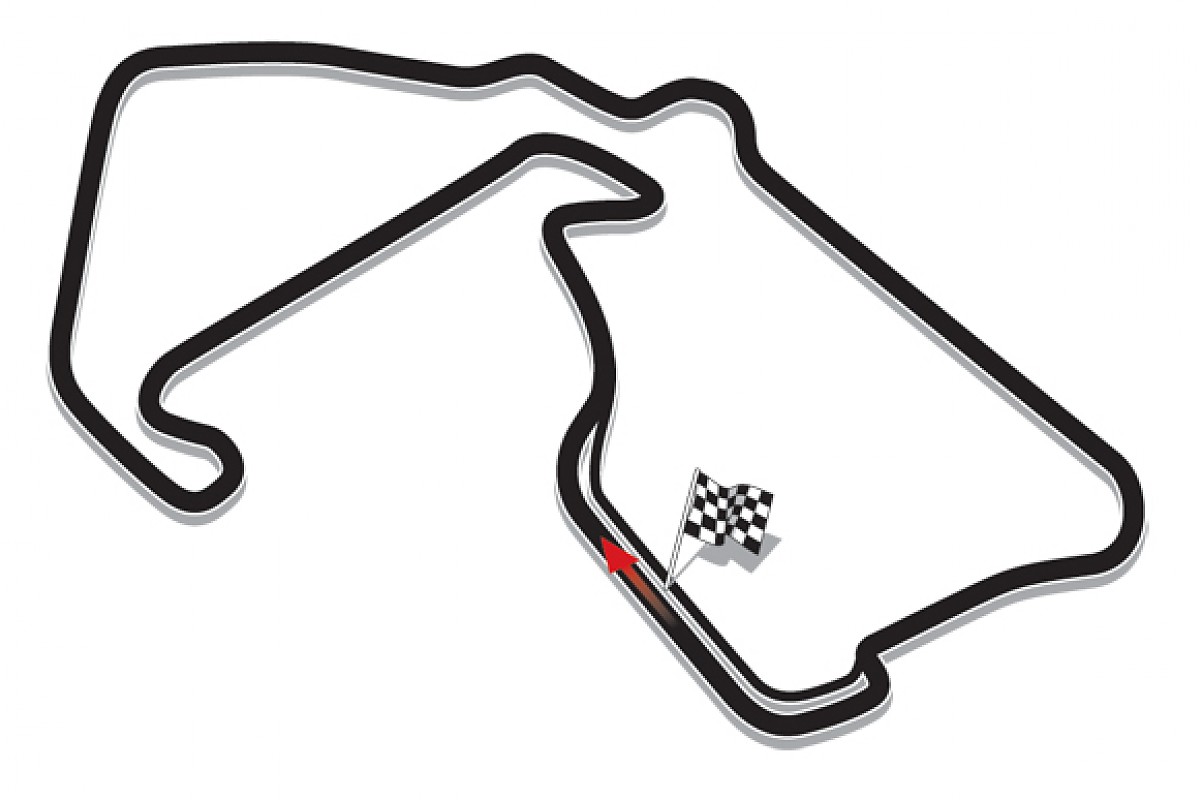 I'm a huge fan of this track, not because I'm British, not because I want the track to be a success for the British fans, just because from a pure driving point of view I do honestly much prefer this layout to the old one.
I think Silverstone was always a high-speed circuit that took great guts to ring a lap time out of the car, but now there's a nice technical element to the track as well around the new Loop section. I think it's exactly what the track needed. I think it adds to the raceability and the run down into Brooklands is an exciting one, cars on the inside, cars on the outside - that's what the fans want to see. The drivers always want a chance of overtaking and the new layout really lends itself to that well.
Throw in the mixed weather conditions that we always have, along with, in my opinion, one of the best pieces of circuit design ever: from Copse all the way through to Stowe is just magic on four wheels when you drive through there. That part should never be touched.
Germany - 7 July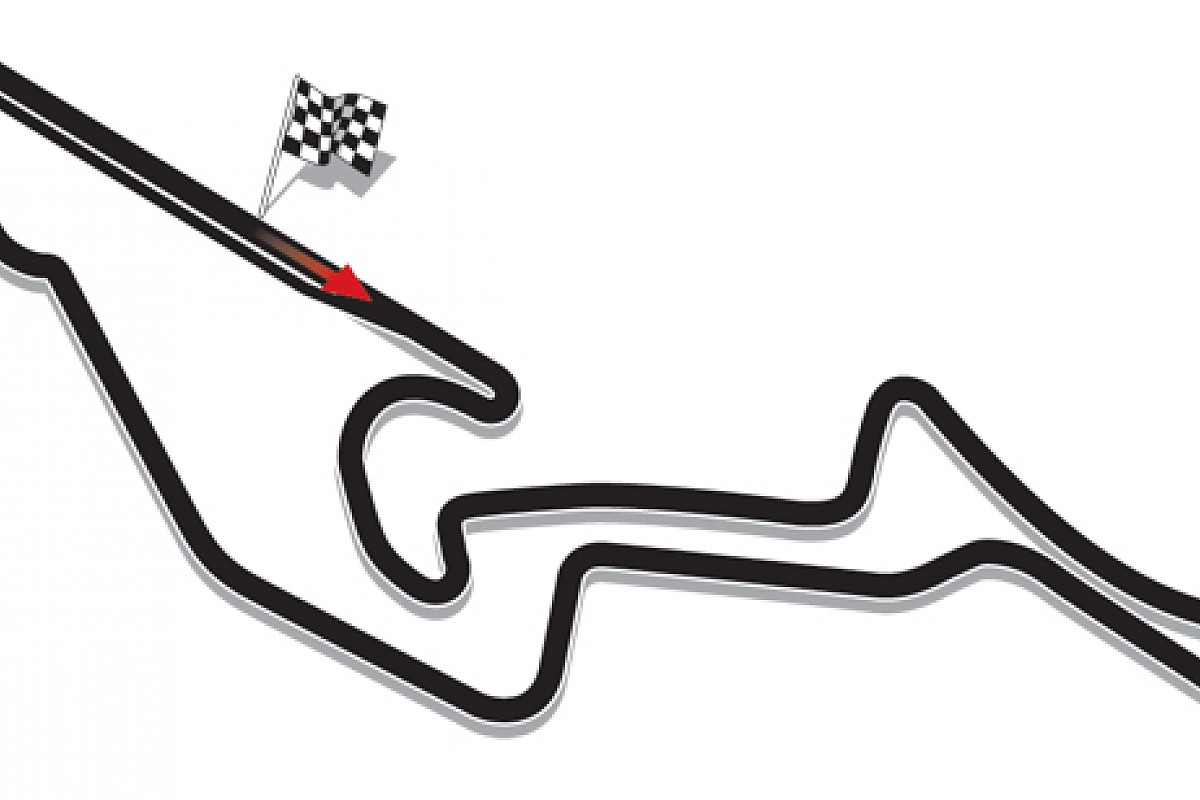 I really like this track. It's got some great parts that are nicely cambered and you don't get that anymore really. That gives you a great feeling. It always gives you extra grip. You've got to make sure you are on the right line and it also dictates where the car should be. Sometimes the traditional racing line doesn't work and you've got to keep it a bit tighter than normal, particularly around Turns 5 and 6 - I find that you can make up a lot of time on these types of corners.
But for me the most enjoyable part of the track is from Turn 10 round to 11. It's really nice and flowing, the car moves around just a bit, you go up and over the hill and it's a great part of the track. If you nail that section you can work your way up to a potential overtaking move down to the tight chicane at Turn 13.
Hungary - 28 July
They call it Monaco without the barriers and that's dead right. It's very Mickey Mouse. You've got room for error but it's just non-stop. It's relentless, it's undulating - more than the TV shows - and it's just a rollercoaster ride of medium-speed corners.
The left/right section from Turn 8 all the way around to Turn 11 is reminiscent of the Esses at Suzuka as one leads into another and you've got to be fully committed. A car with a lot of downforce always does the business around this track and, like Monaco, it's almost impossible to overtake, so qualifying is vital.
Belgium - 25 August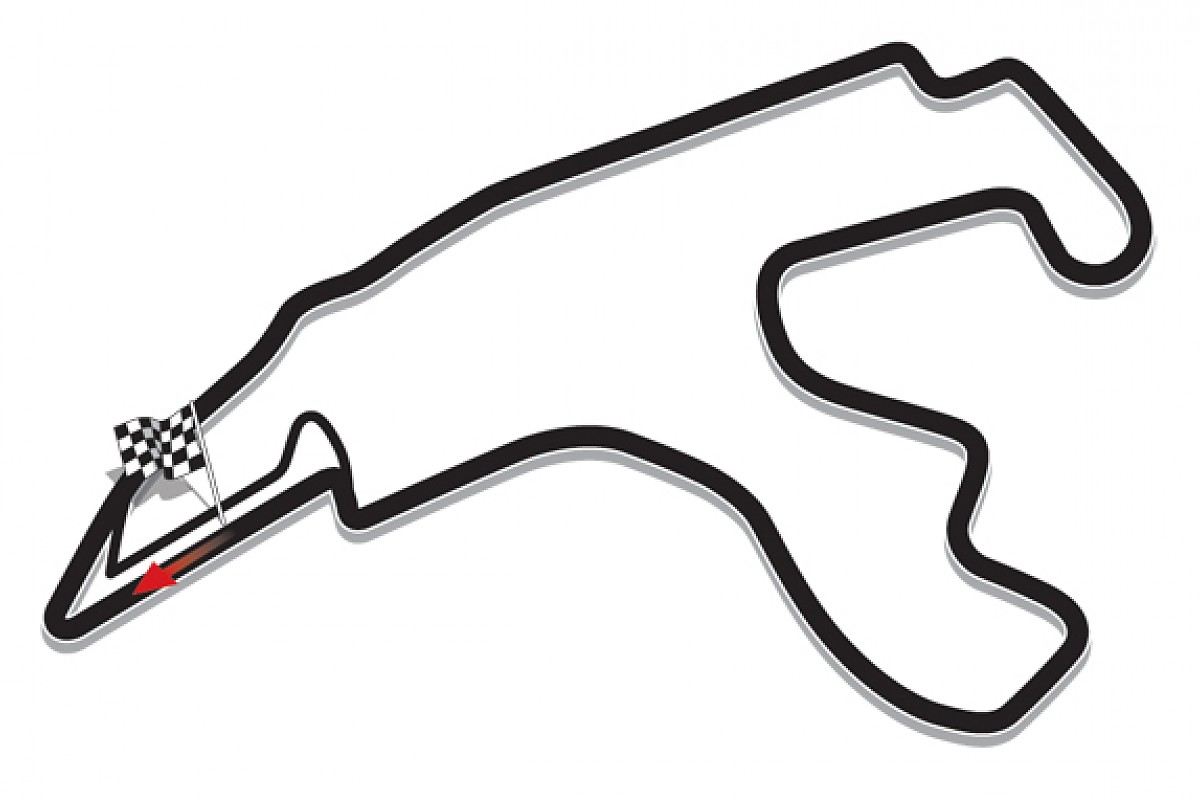 It's been sanitised over the years, right to the limit in my opinion, especially when they got rid of the grass around Les Combes - that was probably a step too far. It completely changed the nature of that series of corners. It is an overtaking spot and when you see a sea of Tarmac in front of you, you may go for a move you normally won't go for. But it's still a fantastic layout.
It's a great feeling in the car when you disappear off for miles out of sight between the trees in the Ardennes. It's the only track I've driven where even a Formula 1 car feels a little bit slow. It's so open and so flowing and fast that it slows everything down, because it's all about the medium-speed corners. You have to carry the speed and I think it's got one of the most enjoyable corners on the entire calendar: at Pouhon, the faster that F1 cars get, the more enjoyable that corner becomes. For me it's the challenge that Eau Rouge used to be and I'm sure in the future an F1 car will go through there on full throttle.
Italy - 8 September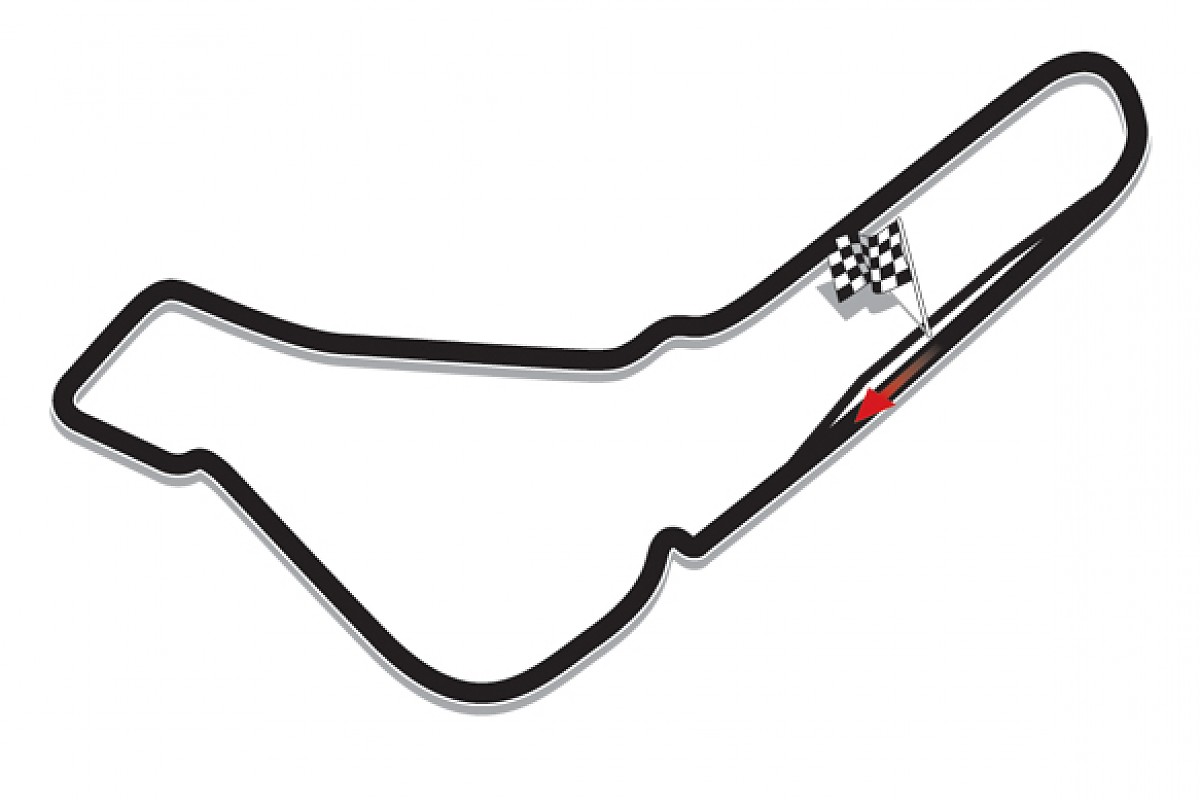 One of only four tracks that featured in the 1950 championship that's still on the calendar, this track is a one-off. It's the lowest downforce by quite a long way and the only track that you run a specific package for, so those teams that have done their homework on the low-downforce configuration always go well here. It's a power track as well so we tend to see a little mix-up.
From inside the car this is one of the only tracks where you feel the top speed of an F1 car. It shakes you around, it's violent, it's bumpy, and your vision gets blurred at high speed. The extra speed that gets carried down the straight means you get buffeted, which blurs your vision.
The corners that really count are the ones where you do the biggest stops, so into Turns 1 and 2 and into 4 and 5 - you can make up a lot of time there. The Ascari chicane is the one where you have to carry the speed. That can sometimes help you with an overtaking move into Turn 1. Because Turns 1 and 2 are so important and because of the higher degradation rate of the Pirelli tyres, it means that if you get good traction out of 2 you get a good run around 3, and that's where we've seen the problems arise. Also, with the aid of KERS it helps with the drive up to another car in front.
Singapore - 22 September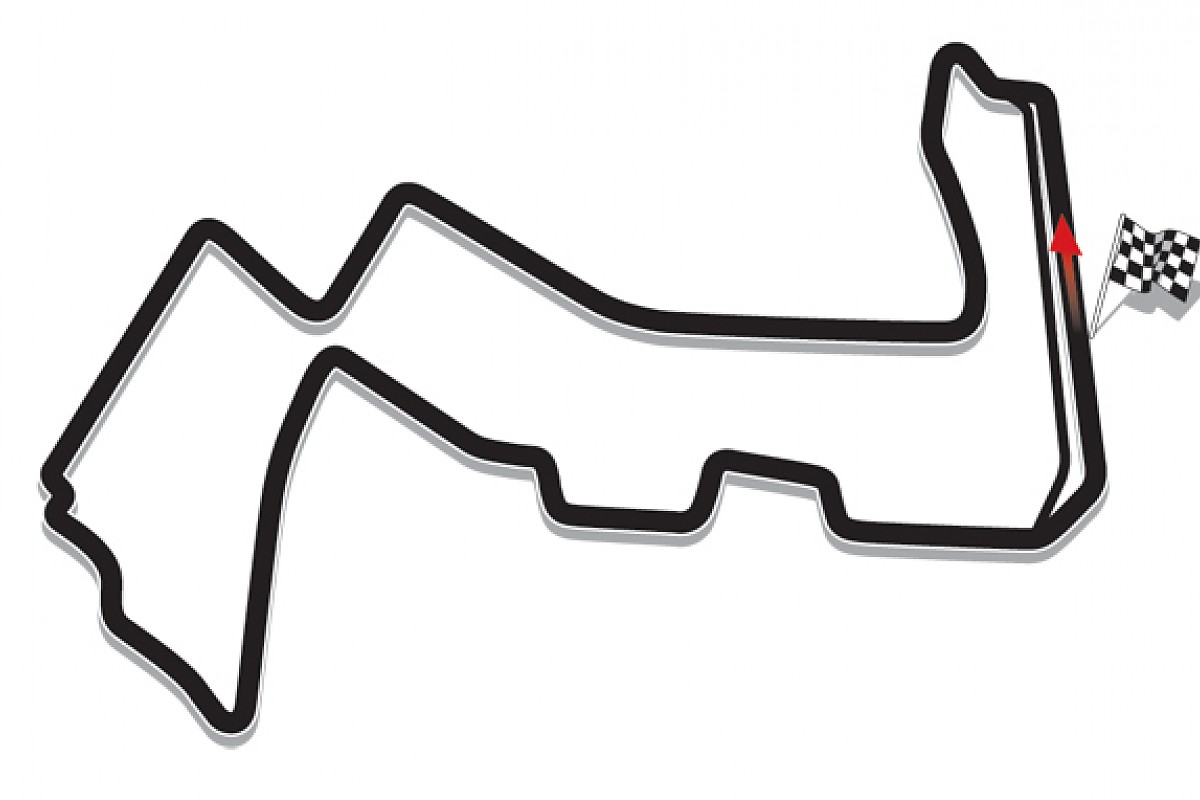 It's the track that Valencia should have been. It's a very bumpy track, an extremely physical race - the most physically demanding race on the calendar for the drivers. You've got not just the high humidity, you've got the barriers around you as well, which makes the air a bit more static, coupled with the fact you are constantly turning: slow-speed corners, bumps, it's the hardest track on the calendar.
It can be a rough ride for the drivers if the car is not set up well and the degradation can be quite high, but strangely because there's no sun on the asphalt you can still get poor tyre warm-up, which is really bizarre. It's an odd phenomenon where you have the ambient temperature warmer than the track temperature, so it's a difficult one for the drivers and the teams to get right.
We see a lot of scratchy overtaking manoeuvres and I think it's only a matter of time before we see our first wet night race in F1 - we've been far too lucky.
Korea - 6 October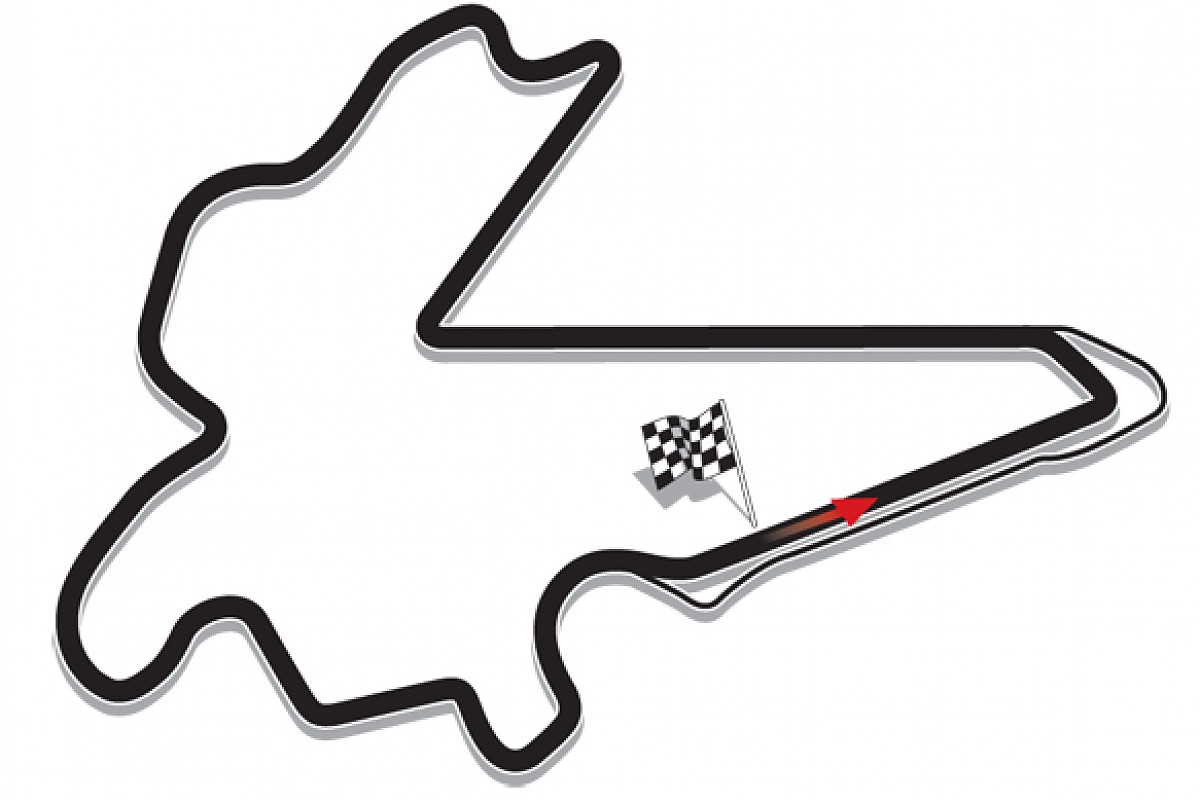 A track of two halves really. The first sector is all about straight lines joined up with tight corners, so having a car that's quick on the straights is going to pay dividends there, but then you get into the real tight-and-twisty section. Around the latter half of the lap from Turn 4 onwards it's non-stop left/right, left/right. You've got the high-speed Turns 7 and 8 and then Turns 9 and 10 - it's quite a challenging part of the track. Sacrificing the speed around 9 to get you on the right line to Turn 10 is vital, and not overcooking it round any of the other corners after that point. You've got to keep the rear in check and just keep carrying the speed.
At some parts of the track the walls get quite close, especially around the very last sector. It doesn't really feel like a street track, but it's challenging nevertheless. The walls always add a certain element and that sector has got that.
In terms of overtaking, you can around the first half of the track - the more open, straight-line nature of the track lends itself to popping down the inside into either Turns 1, 3 or 4. Also the pitlane is pretty tricky, coming around the outside of Turn 1. If you get it wrong on the racing line, if there's someone coming out of the pits you can easily outbrake yourself, and coming out of the pits you can be an innocent victim of someone missing their braking point, especially in the wet.
Japan - 13 October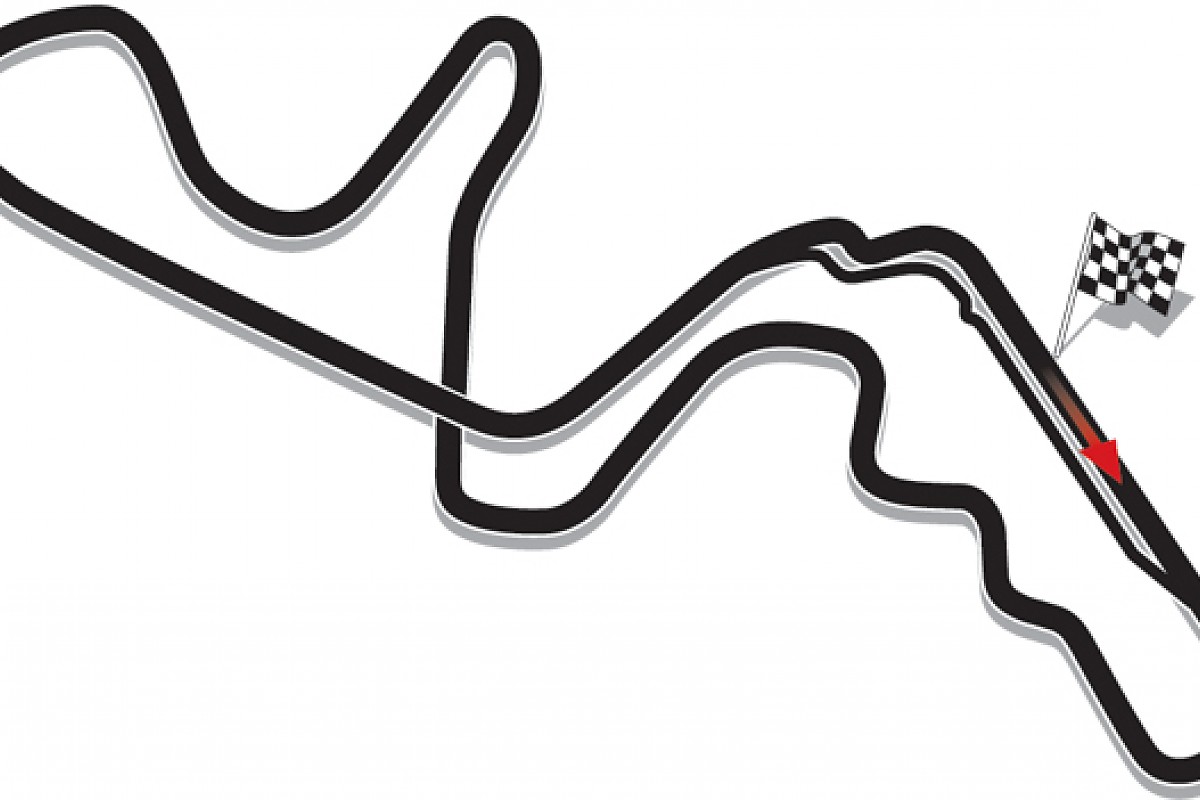 Brilliant circuit, my favourite on the calendar. I've only had a handful of laps in the dry around the track. Most of my running was in 2004 and '06 on the Friday in the wet, but it's a great undulating circuit with heaps of character.
It's very narrow, with no room for error, especially into the two Degners - they are the key to the lap. Through the Esses at the start of the lap you can find a lot of lap time but the real key is the Degners because there's literally no room for error, and there's no more room for the circuit designers because of the drop-off down the dip to the other half of the track. I know some of the drivers complained - that's only natural because you don't want to damage your car if you venture off the track a little bit. It's a huge challenge and it's there for everyone to see and deal with.
India - 27 October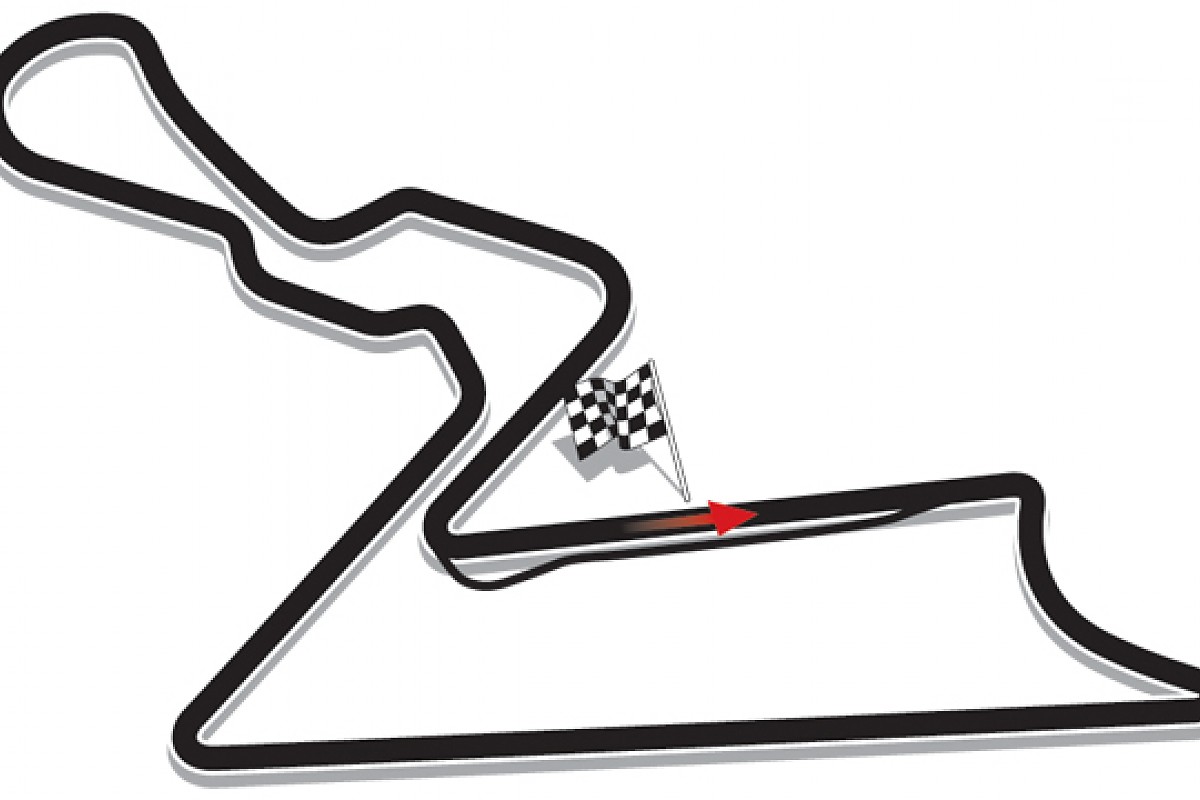 It's a great circuit and it's one where we saw drivers learning from the year before about where they can place their car and where they can overtake. We saw quite a few moves into Turn 4 - that's always the favourite.
The start of the race is always exciting in India because we have the tight corner at Turn 3 - the uphill first-gear right-hander - and the massive drag race into Turn 4.
It's a good, fast-flowing track. It's got tricky kerbs around the bus-stop chicane on the section from Turns 5 through to 9 and some high-speed stuff thrown in there as well around Turns 10 and 11. You need a car that's very adaptable for all kinds of corners and it's a big challenge for the drivers to get right. It's a great track and one that I feel Formula 1 is going to grow into over the years.
Abu Dhabi - 3 November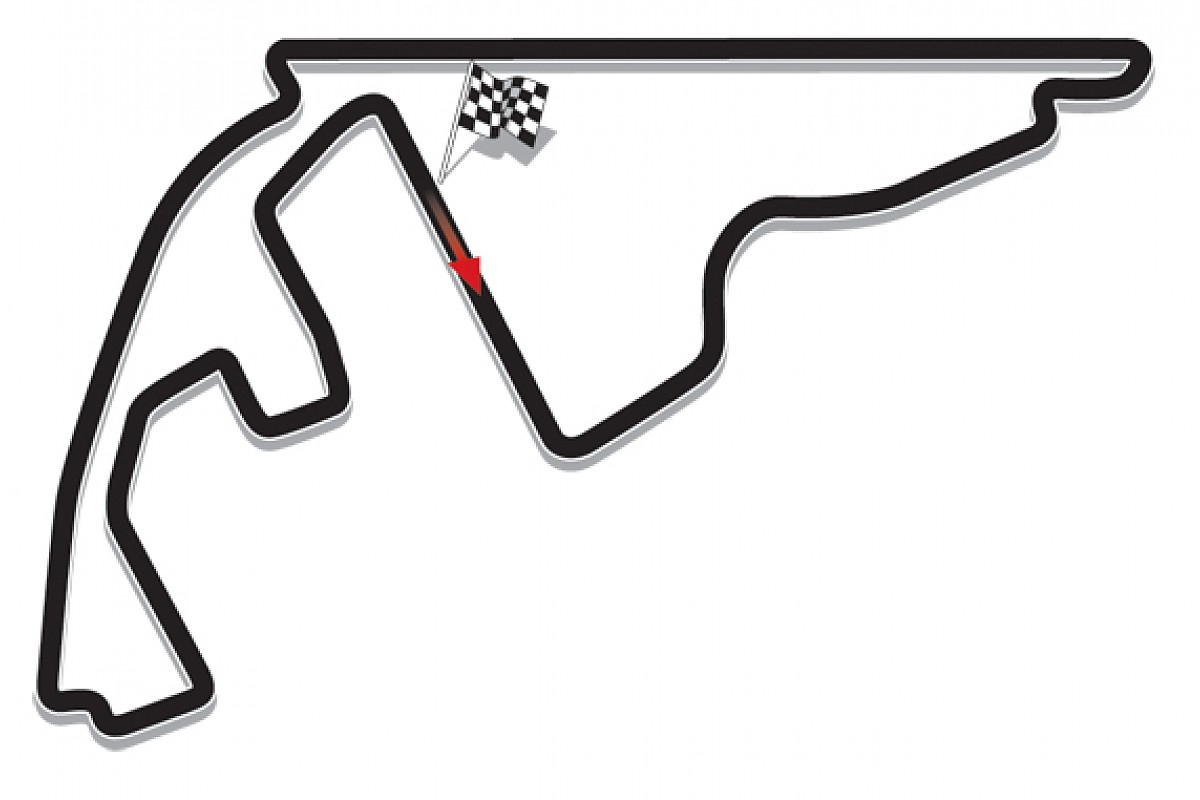 It got slated in the first couple of years when F1 went there, but it's one that the teams and drivers have grown into and last year we saw drivers thinking outside the box, especially at Turn 8 all the way through to Turn 14. We saw drivers going for the outside of Turn 11 and making it stick, which gives them the inside line for Turn 12, something we never saw in the early years of Abu Dhabi. Like Valencia, drivers start to learn where they can overtake and what moves work, and you only get to experience that in a race situation. Drivers do watch videos from previous years to see which overtaking moves work, and I think that's why it's becoming more of an exciting race.
It's a track that's very hard to master in terms of a one-off lap time, but one where the best drivers can. Mark Webber described it like driving round an expensive car park, but you still see Lewis Hamilton finding extra speed from somewhere, especially around the last sector - that's where he's really strong and it wasn't just the car, it was him. That excites me. When a driver can extract lap time from somewhere, that proves to me that the circuit must be challenging in some way.
United States - 17 November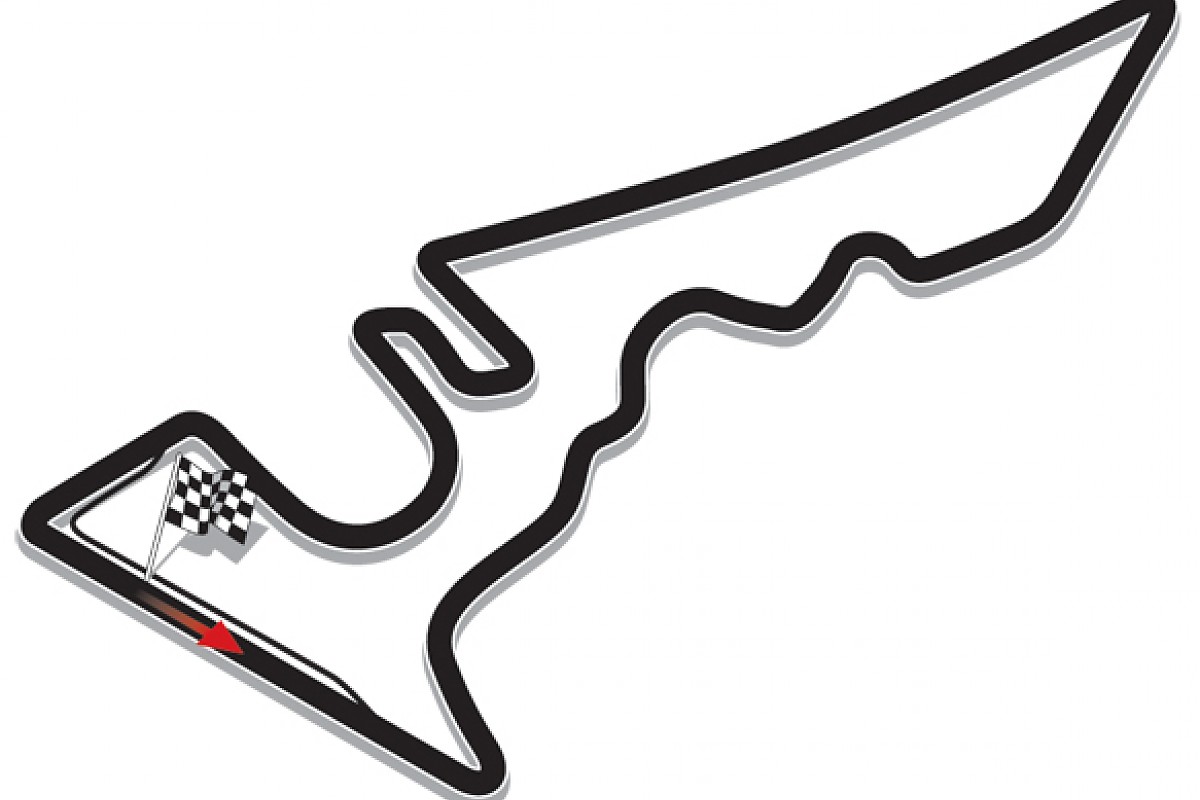 Of all the new circuits, this is the one I would like to just drive around in an F1 car, just to experience it. I think it's Tilke's finest. And I think as the track surface weathers slightly it will give a bit more grip, because last year they had terrible trouble.
I think the layout is absolutely second to none. Turn 3 all the way to Turn 10 is just spectacular. It's up and down, it's left and right, it's high-speed, slowing down all the way through as the corners tighten up. Where to place the car is what it's all about - you're threading a needle through that section. If you mess up the first part, you're going to be slow around the second part. If you master it, you will be fast. You need a car that can work in all types of corner.
It's great for the fans - it's got the elevation change and it's dramatic when you look at it. And also it's a great overtaking circuit. We saw drivers making loads of mistakes - Turn 19, I've never seen drivers making so many mistakes! It's at that speed where an F1 car is vulnerable - in third gear the car's quite light, it hasn't quite got the downforce you enjoy around other parts of the track. But it's not a slow-speed corner so it was a real tough one for the drivers to get right. Even in the race we saw drivers spinning and going wide. For me having a mistake generator, as they call it, like Turn 19 is fantastic as that lends itself to overtaking.
And Turn 1 is great as well, being so wide and fanning out into the first corner. Even into the race, when you thought the guy behind had no chance, they suddenly popped out of nowhere. I loved it. In my season review I gave best overtake to Kimi Raikkonen for his move around Nico Hulkenberg around the outside of Turn 2. He lined him up in Turn 1 and made this audacious move around the outside of 2 and made it work. I just thought that was genius.
Brazil - 24 November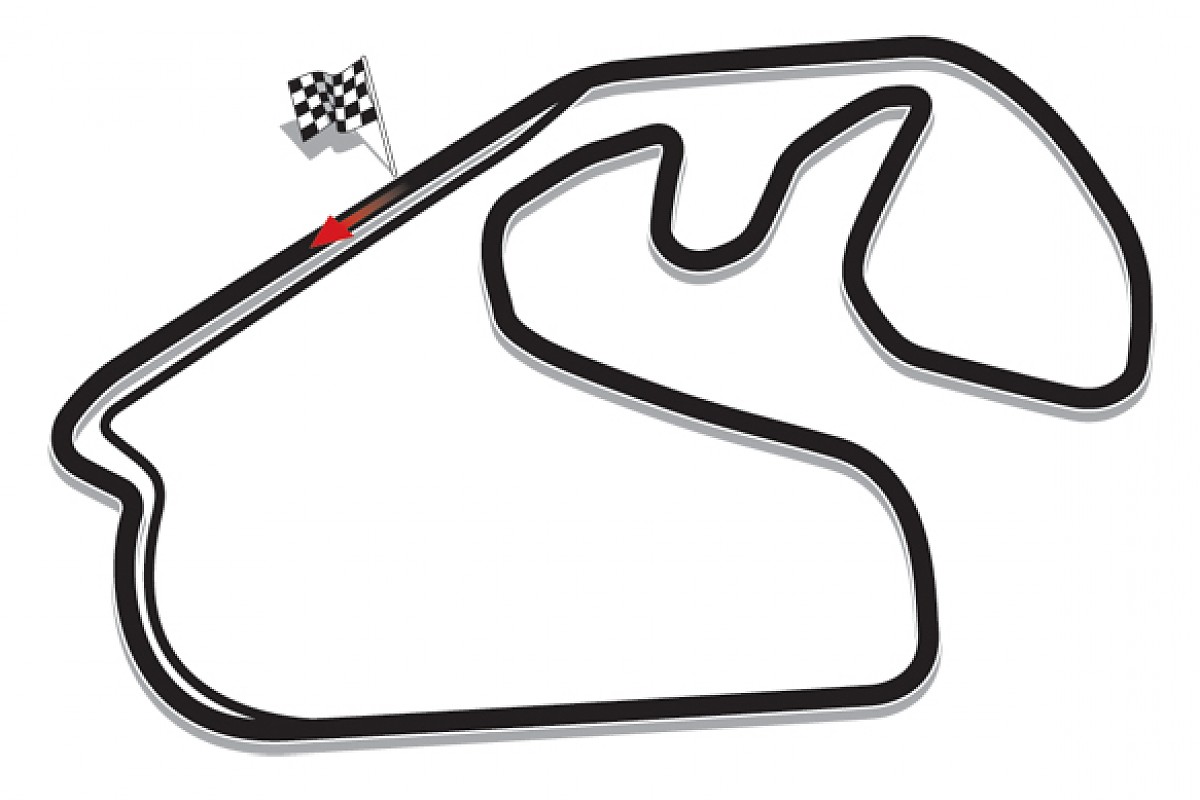 When you talk about character on a circuit, Interlagos has got it in abundance. From the fans to the circuit design and its global positioning, it's got it all. And then you throw into the equation stuff like 800m above sea level, therefore less power and less downforce, the cars slip-slide around a bit more, you've got cambered sections of the track.
It's really a great circuit to drive and one that lends itself brilliantly to overtaking into Turn 1 especially. If I was a fan and I wanted to watch the race from the outside, I would go down to Turn 1 because you are guaranteed brilliant overtaking moves. I think designers of other circuits should look at the concept from Turn 12 all the way through to Turns 1 and 2 and just blueprint this.
It's a brilliant race to end the season on and one we normally see the championship decided at too. It's pretty technical, and if you lock the wheels at Turn 1 you're never going to make up time. You can throw your lap away in one go.