There's little left to say about Red Bull after its dominance of the past three seasons.
The bottom line is that it can no longer be written off as an energy drink-fuelled flash in the pan. Red Bull is now a serious team that stands shoulder-to-shoulder with all but the greatest few outfits in the sport in terms of achievements.
Throughout the current rules cycle, which started in 2009, it has had what is fundamentally the best car. There's no reason for that to change this year, although inevitably Adrian Newey and his technical team are pushing against the ceiling of what is achievable. But despite keeping a low profile in pre-season testing, Red Bull remains the team to beat.
With the same driver line-up it has had for the previous four seasons and no significant changes in personnel, the biggest step forward this year is a massive influx of sponsorship from Infiniti. This means that the team is only reliant on patriarch Dietrich Mateschitz for around 25 per cent of its budget. In these chastened financial times, that can serve only to make it stronger.
A fourth consecutive world championship double in 2013? There's no compelling reason why not.
#1 Sebastian Vettel (GER)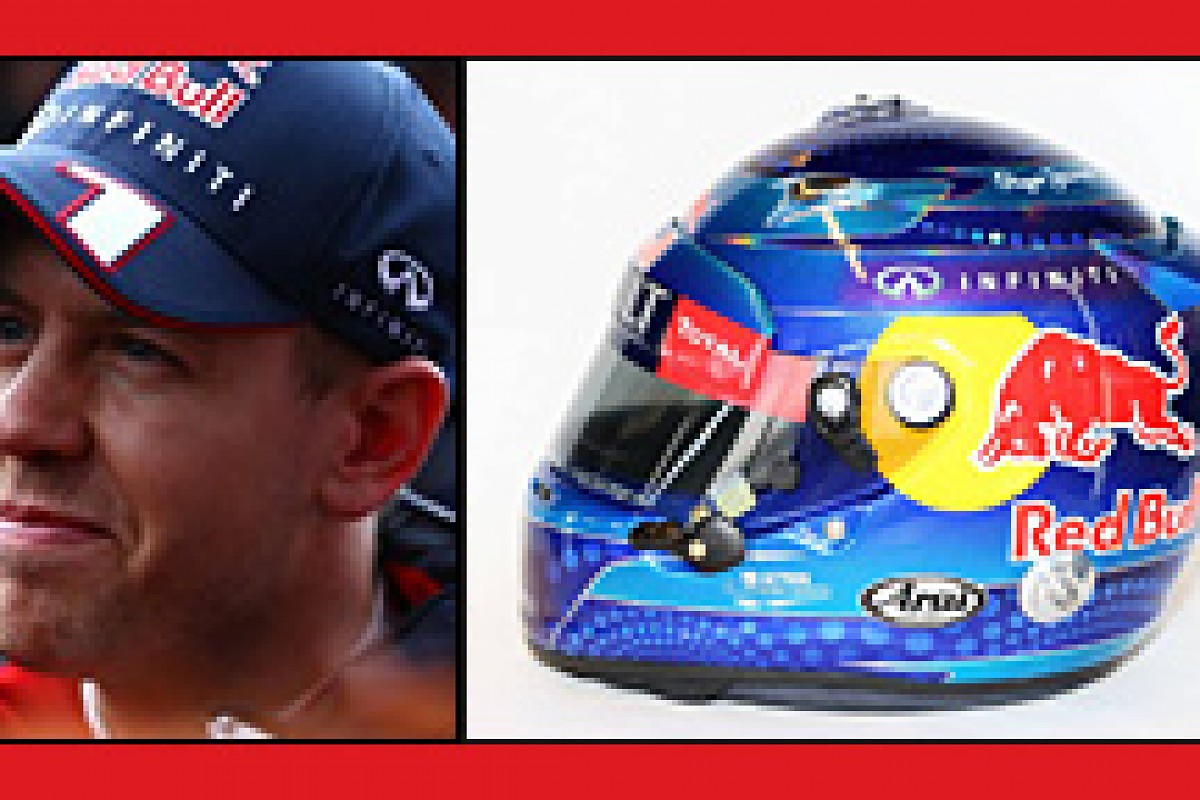 Debut: USA 2007
Wins: 26
Poles: 36
F. Laps: 15
Points: 1054
Titles: 3
2012: 1st
Click here for full stats
Should he win a fourth consecutive F1 title, Vettel will be stepping into territory only previously charted by Juan Manuel Fangio and Michael Schumacher. And he would be doing so in his mid-twenties, one decade earlier in life than his record-shattering compatriot reached that mark, and twice as many years ahead of Fangio.
There should be no argument about those statistics, and yet as he racked up title number three, there were more questions than ever about where Vettel stood among his own peers, let alone among the historic legends.
Red Bull's technical edge and the underdog heroics of Fernando Alonso in particular, combined with relatively muted periods during mid-2012 and only late-season glimpses of the crushing dominance he had shown all through '11, meant Vettel's level of esteem wilted a touch during what should have been his finest hour.
That clearly niggled at the usually ebullient German towards the end of 2012, but the easygoing sparkle was revived by Red Bull's new-season launch. A three-time world champion in the best car and with a point to prove will surely be a dangerous thing for the rest of the field.
#2 Mark Webber (AUS)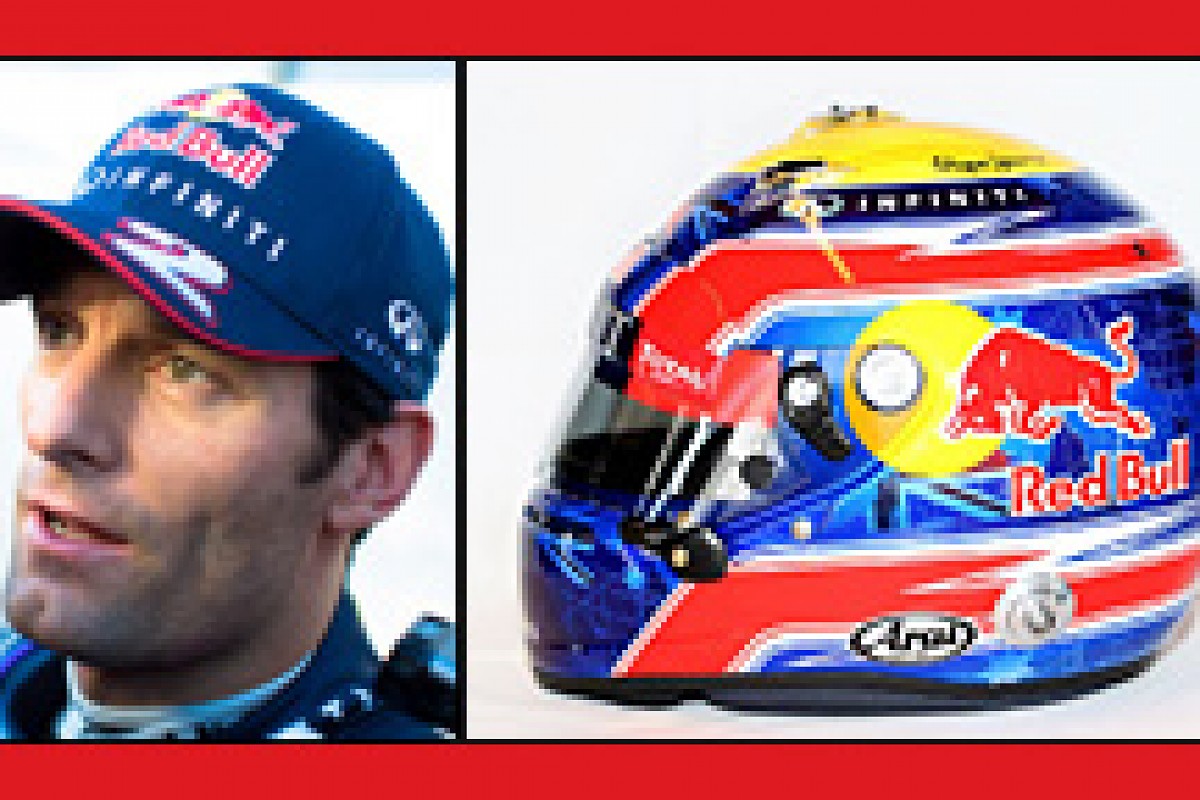 Debut: Australia 2002
Wins: 9
Poles: 11
F. Laps: 14
Points: 848.5
Titles: 0
2012: 6th
Click here for full stats
Yet another year for Webber at Red Bull and he'll almost certainly do what he has always done: take a couple of wins, score lots of points, and help the squad's constructors' title bid.
He may be unlikely to challenge Sebastian Vettel across the whole season, but Webber's ability to keep the German on his toes and bring home ample points finishes is why nobody has yet ousted him from his coveted seat in a Newey-designed car.
There'll be a bit more pressure this year, if Daniel Ricciardo or Jean-Eric Vergne can put together an impressive enough campaign for Toro Rosso to warrant a promotion. But the RB9 looks more-than-promising, so it would be a surprise if Webber didn't add to his nine F1 wins.
His more immediate challenge will be to finally deliver on home ground. Since his sensational fifth place for Minardi on his F1 debut, Webber has struggled to get it together in Melbourne: it took him until last year to improve on that result.
This year he will surely be after that elusive Australian GP podium.
For two out of the past three seasons, Ferrari has taken the world championship fight all the way to the final round. While proud of those achievements, there is a certain frustration that it has not made that final step to become title winner again.
Heading into 2013, though, there is confidence about its chances of doing just that.
Lessons have been learned from the early troubles with its F2012. There is an increased focus on ramping up simulation facilities, and windtunnel correlation issues have been solved by the team electing to use Toyota's facility in Cologne for this season's car.
On the driving front, things look promising too. With Fernando Alonso delivering the best form of his career, and Felipe Massa appearing to be back to the strong driver he was before his Hungarian Grand Prix crash in 2009, the ingredients appear to be in place for Maranello to make the steps forward it hopes will bring it the crown.
#3 Fernando Alonso (ESP)
Debut: Australia 2001
Wins: 30
Poles: 22
F. Laps: 19
Points: 1364
Titles: 2
2012: 2nd
Click here for full stats

In the words of the double world champion, this year's Ferrari is "200 times" better than last year's. Regardless of how he is measuring that, it suggests that the F138 is going to be a lot closer to the pace than the 2012 Maranello creation, a car that only missed out on the drivers' title by three points.
Based on Alonso's maths they might as well give him the 2013 trophy now, but it's easy to forget that his championship charge last year owed as much to favourable circumstances (and weather conditions) at key moments as it did his brilliance.
With three Ferrari seasons under his belt and two championship near-misses to show for it, Alonso's fire is unlikely to need stoking for this year.
#4 Felipe Massa (BRA)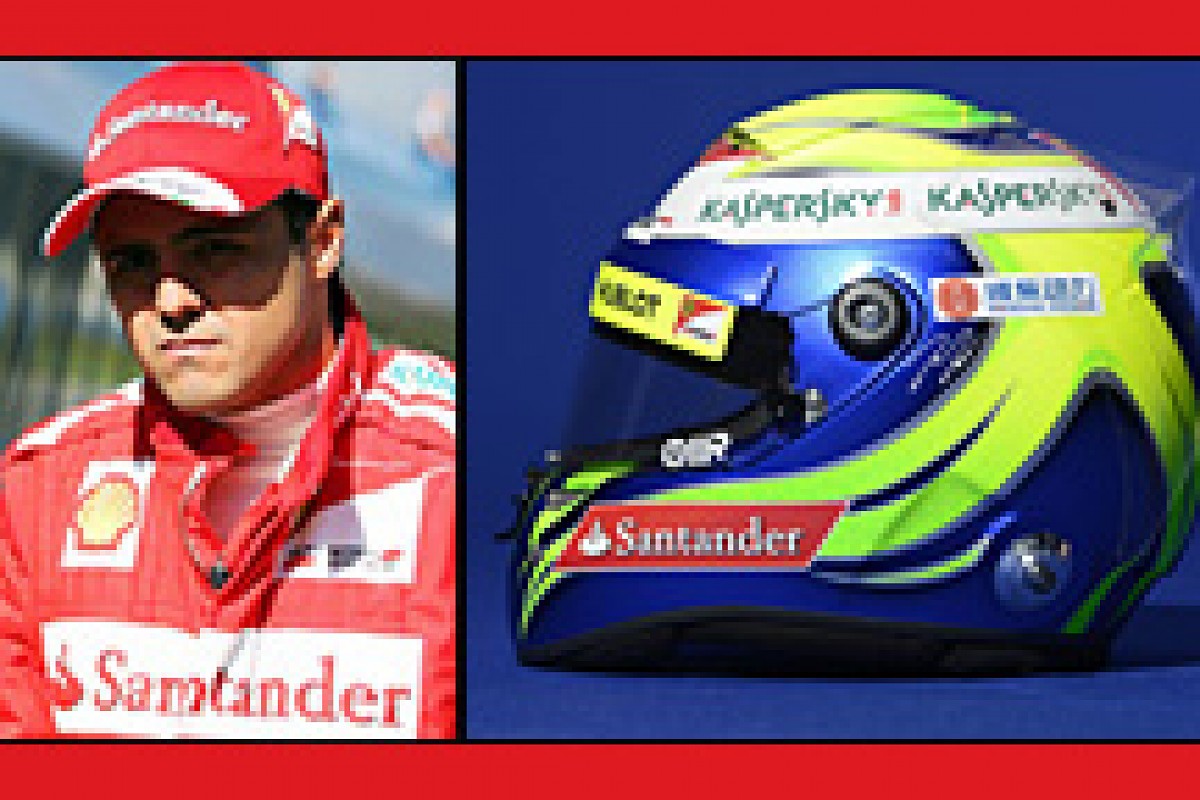 Debut: Australia 2002
Wins: 11
Poles: 15
F. Laps: 14
Points: 704
Titles: 0
2012: 7th
Click here for full stats
Rarely in the top 10 in the first half of last year, rarely out of it in the second; Massa's 2012 resurgence was just enough to allow him to cling on to the second Ferrari seat, but he is still on the brink.
While that's not the most comfortable scenario for a driver, it is at least becoming increasingly familiar terrain for Massa. There are signs it could be changing too. Last year's resurgence was down to more than just an increasingly competitive F2012, as the Brazilian demonstrated by outqualifying team-mate Alonso in two of the final three races.
That said, Massa's last win remains Brazil 2008, a drought that can only sit for so long without redress from Ferrari. The irony is that his future may be determined by very different forces, with Ferrari short of immediate replacements, particularly after Sergio Perez's move to McLaren.
Of all the 2013 machines, the McLaren is the one that appears the biggest step forward over last year in terms of refinement. It has been called an aggressive car and, given the pace of the machine last year, provided the basis on which those changes have been made are correct, it surely has to be a championship contender.
A slow start is forecast, with the MP4-28 suffering from understeer in pre-season testing. Yet even amid such pessimism, it would be a mistake to underestimate that squad that was fastest over a single lap at the beginning and end of 2012.
The biggest question mark hangs not over the machinery but over the drivers. Jenson Button is a class act, but prone to spells where he cannot get the car as he would like and vanishes into the pack. Sergio Perez has great potential, but there are doubts over both his qualifying pace and attitude that must be addressed if he is to deliver the performances expected of a Lewis Hamilton replacement.
The other thing that McLaren must get right is reliability. Last season, Hamilton drove well enough to have been a serious championship threat, but was robbed over a three-figure sum of points by unreliability and team blunders. This cannot be allowed to happen again.
#5 Jenson Button (GBR)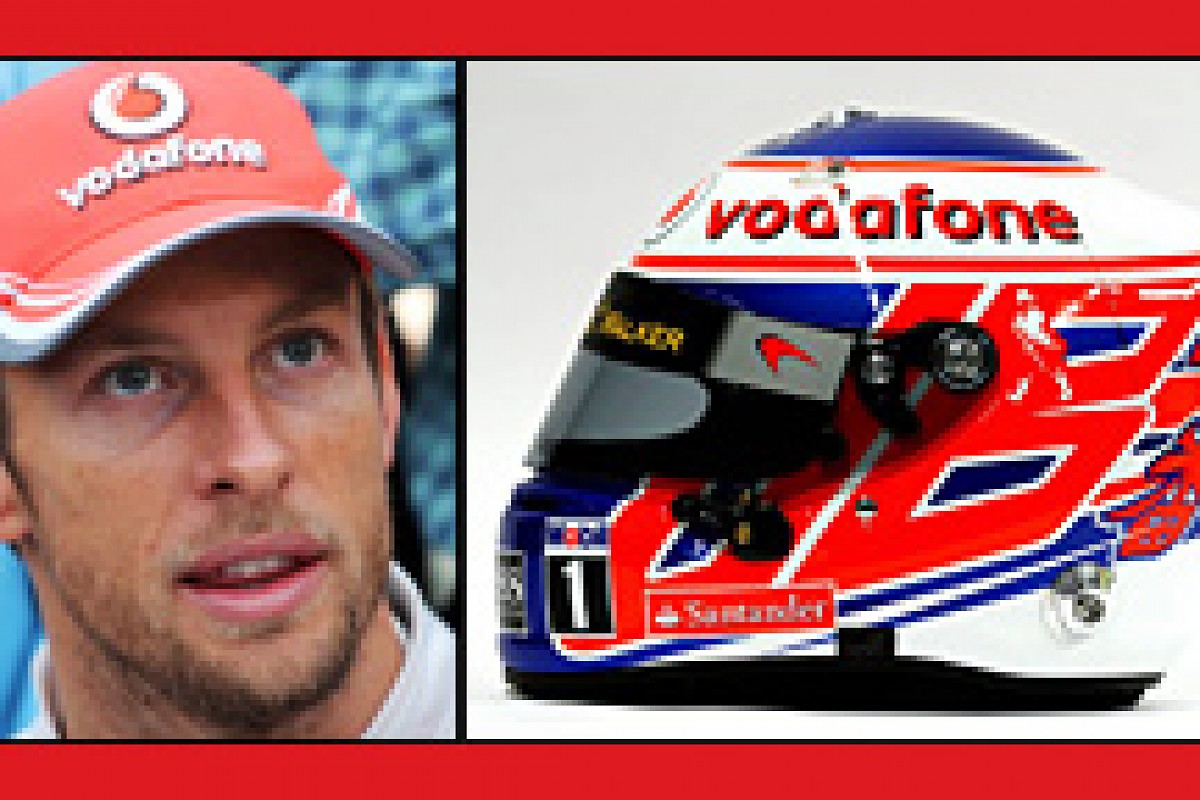 Debut: Australia 2000
Wins: 15
Poles: 8
F. Laps: 8
Points: 999
Titles: 1
2012: 5th
Click here for full stats
Hamilton's exit means McLaren will undoubtedly look to Button to deliver it titles. But the 2009 world champion's mature and personable nature, plus his experience and technical insight, meant he was hardly short of internal support even when paired with a lifelong McLaren protege, so the switch to clear number one status will make little difference.
There are days when Button conjures up drives that no one else on the grid could. The problem is not necessarily that they are too few and far between, but that the troughs in between those peaks are so deep. He could get away with such inconsistency on the way to his title because his early-season dominance created such an ample points cushion. That will not be the case this year.
Feeling at one with his car and set-up is key to unlocking Button's sublime ultimate pace. Though he is confident that this year's Pirelli tyres are logical enough not to cause any repeat of his mid-2012 slump, the fact that Button ended testing talking of the new McLaren being hard to understand did not bode well.
#6 Sergio Perez (MEX)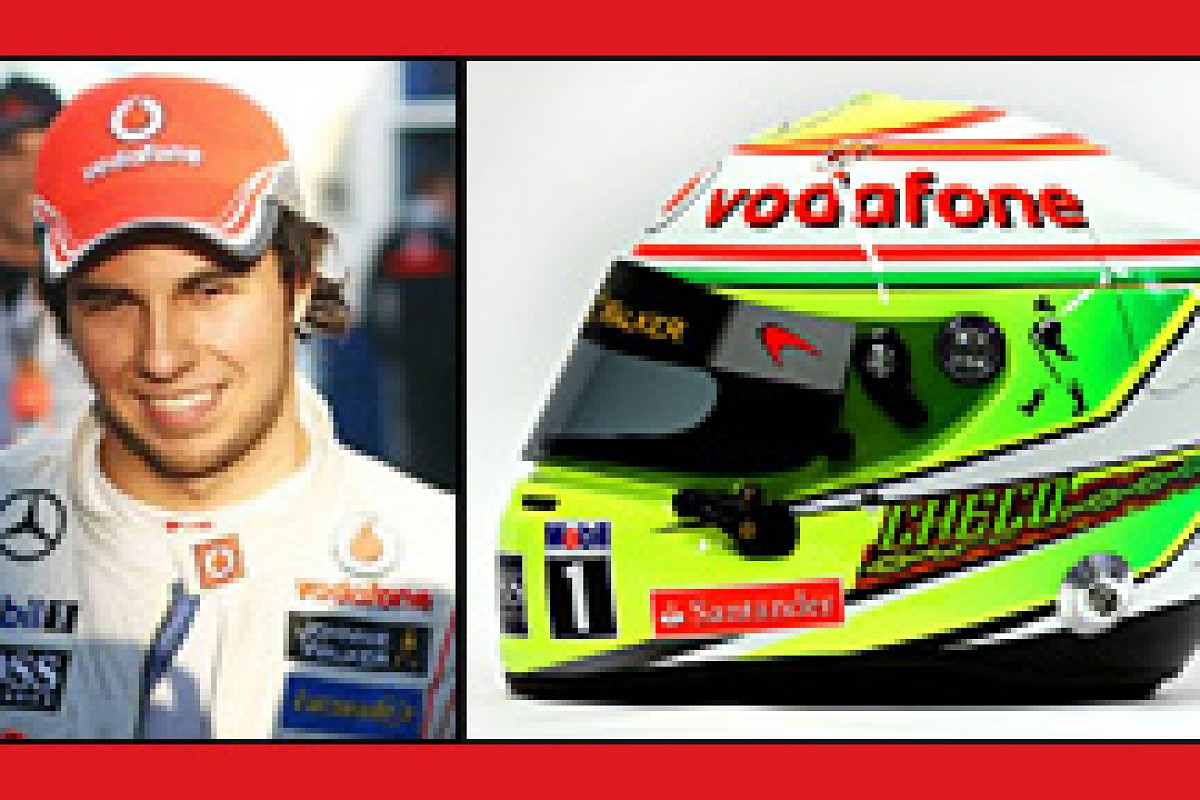 Debut: Australia 2011
Wins: 0
Poles: 0
F. Laps: 1
Points: 80
Titles: 0
2012: 10th
Click here for full stats
The biggest opportunity of Perez's career so far immediately resulted in him receiving more criticism than ever before, as he got an early taste of the spotlight that top-team drivers are under.
He had spent much of 2012 being lauded. Three podiums in a Sauber, including a near-win in Malaysia and moments in Italy when his pace was otherworldly compared to rivals, resulted in Perez being touted as Massa's likely replacement and celebrated as a rising talent.
But after being signed as Hamilton's McLaren replacement, instead it was his dubious maturity, the number of mistakes, the chances missed, the mediocre qualifying record, and the days when erstwhile team-mate Kamui Kobayashi had the edge that got all the attention.
The truth is Perez is surely something in between the superhero depicted in early 2012 and the ragged waste of an F1 seat some dismissed him as later in the year. Alongside Button at McLaren, though, there will be no hiding place as it is revealed whether the supporters or detractors have got it right about the Mexican.
In 2012, Lotus got its mojo back. Shaking off the shackles of a naming row, and consigning to history the troubles caused by its forward facing exhausts in '11, the team returned to the front with an on-form Kimi Raikkonen and delivered a victory.
The momentum gained last year appears to be carried over into 2013, with its E21 looking every bit as strong as its predecessor. Appearing good on long runs, and with different tyres this year perhaps helping Lotus's single-lap qualifying weakness, there is a degree of optimism about its chances.
Matters will also be helped by the increased experience of Raikkonen and team-mate Romain Grosjean, who perhaps did not make the most of the E20 at the start of last season as they got themselves back up to speed in F1.
The pair will not let opportunities like that slip through their fingers again, which makes the team a clear candidate for more wins and even the title.
#7 Kimi Raikkonen (FIN)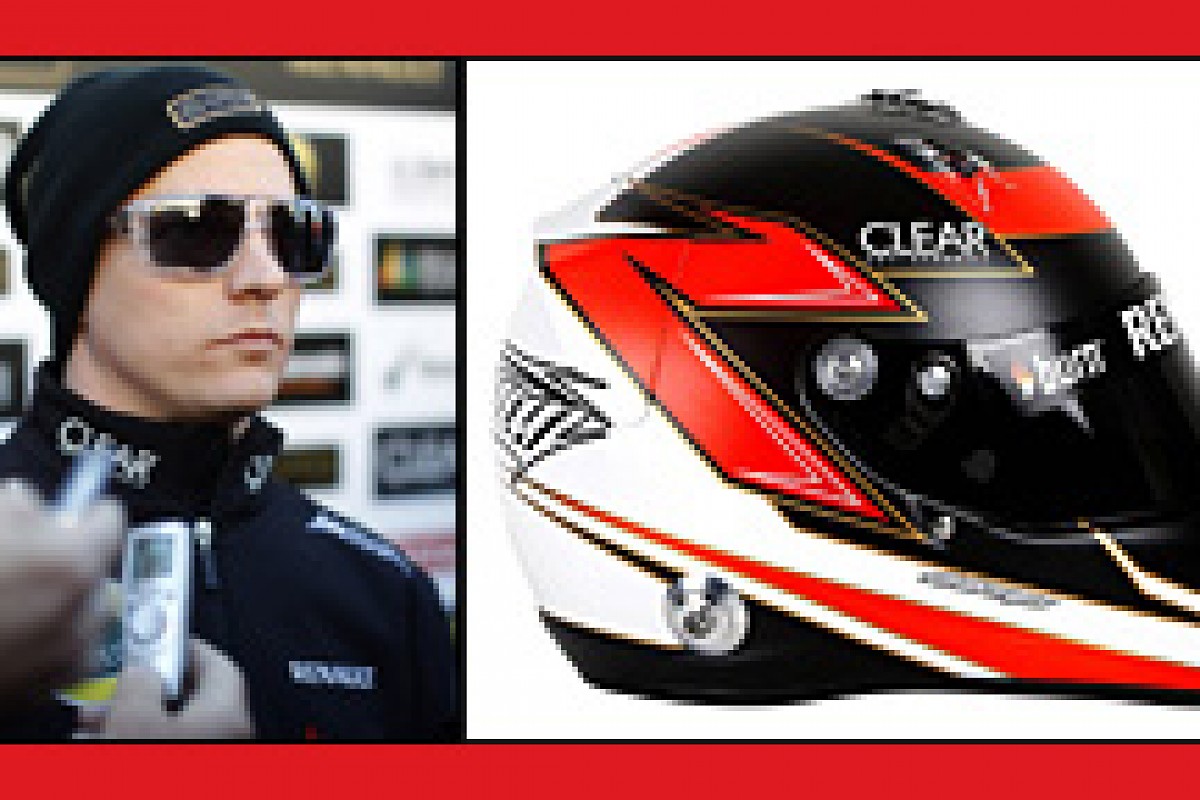 Debut: Australia 2001
Wins: 19
Poles: 16
F. Laps: 37
Points: 786
Titles: 1
2012: 3rd
Click here for full stats
If the Finn did have detractors following his two-year sojourn from the sport, they didn't last long. Raikkonen's start to 2012 included points in the first two races, podiums in the fourth and fifth and - after four further rostrums - that famous win in Abu Dhabi.
Whether he and Lotus can build upon that, or whether his championship third-place represents the apogee of realistic achievement, will be the burning issue in Enstone.
Pre-season testing hasn't exactly been smooth - of the 2013 field, only Jules Bianchi and Adrian Sutil completed fewer laps - but it has also been positive, with team-mate Grosjean's race simulation in particular drawing envious glances along the pitlane.
While that run hinted at a bigger threat from the Frenchman, it was also evidence that the softly suspended Lotus remains capable of fantastic turns of speed, and that can only be a good thing for Raikkonen.
#8 Romain Grosjean (FRA)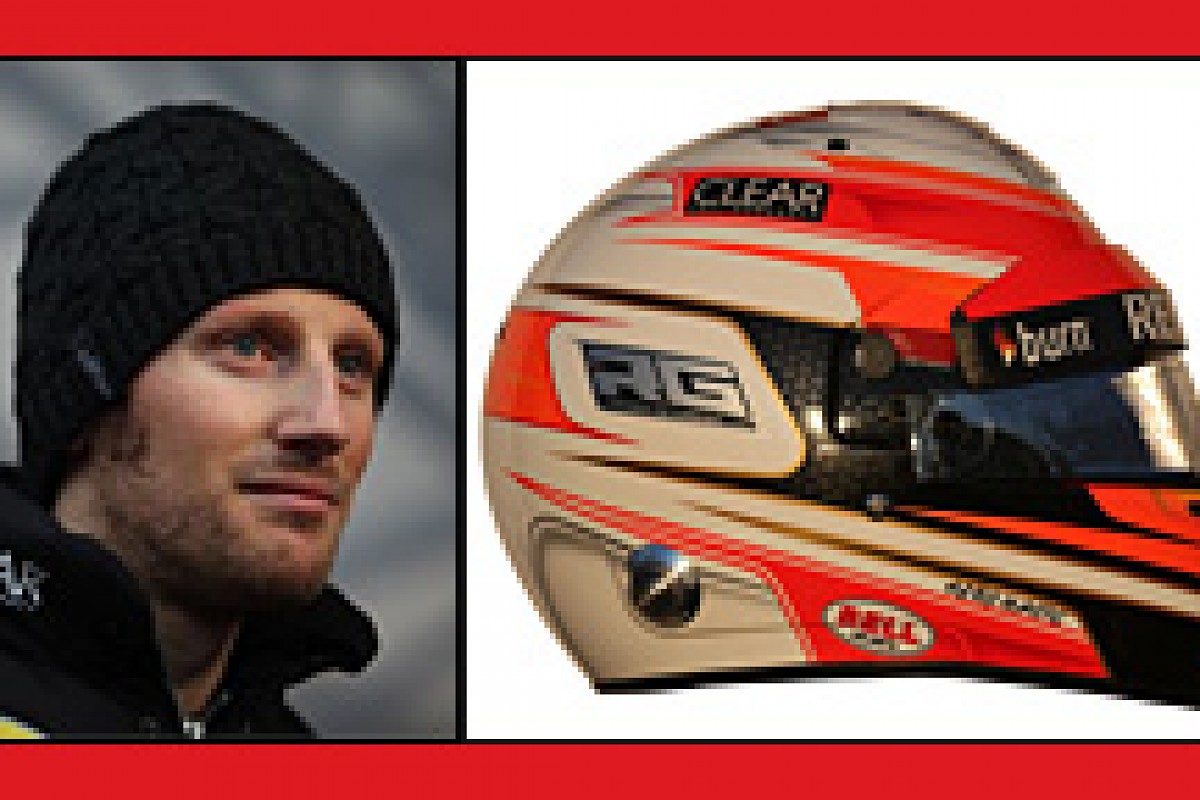 Debut: Europe 2009
Wins: 0
Poles: 0
F. Laps: 1
Points: 96
Titles: 0
2012: 8th
Click here for full stats
It would be grossly unfair to base your opinion of Grosjean on the harsh one-race ban he was given for causing the Belgian GP first-corner shunt that began to derail a certain Ferrari driver's title hopes.
Instead, you should look at the speed shown since returning to F1 in a frontrunning car and with a "less-defensive, more open" mindset than in his disastrous 2009 debut, according to Renault technical chief James Allison.
Grosjean's speed has never been in doubt, the Frenchman outqualifying team-mate Raikkonen 10-9 last year (not taking grid penalties into account), and if the Lotus E21 begins the season its predecessor ended 2012, he could - just - mount a title assault.
While that would be a shock, even to the most ardent of fans, a maiden grand prix win would certainly not be. Grosjean already came close in Canada last year and would have been in with a shout of European GP success too had his car gone the distance. Definitely one worth watching closely.
The first three seasons of the modern works Mercedes team have flattered to deceive. It has had its moments, but nobody in Stuttgart would argue that Nico Rosberg's 2012 Chinese Grand Prix victory and a further five podiums is anything like good enough. No wonder there has been so much change this year.
The obvious one is the recruitment of Hamilton. At last, Mercedes has a driver proven to be of the top level. Good as Nico Rosberg is, he has been unfortunate enough not to have had a known quantity top-line team-mate since his first season alongside Webber at Williams. Whatever happens, any shortfall in performance this year cannot be blamed on the drivers.
Niki Lauda has come on board as the non-executive chairman of the team's board. Supposedly, this is a low-profile role but the Austrian was instrumental in recruiting Hamilton and has been trying to poach just about every technical name of note in the paddock - successfully, in the case of former McLaren technical director Paddy Lowe who comes on board next year.
But much of the technical team under Ross Brawn and Bob Bell remains unchanged. This year will be a stern test of their potential.
#9 Nico Rosberg (GER)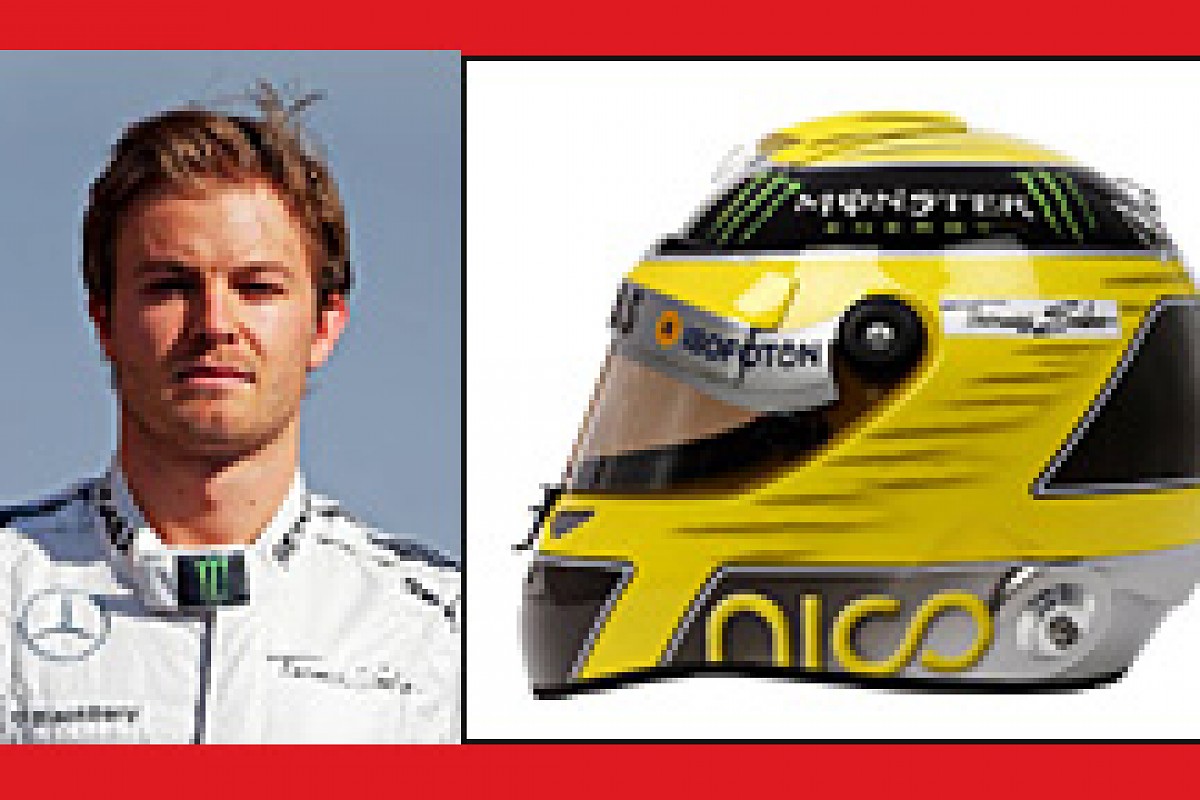 Debut: Bahrain 2006
Wins: 1
Poles: 1
F. Laps: 4
Points: 399.5
Titles: 0
2012: 9th
Click here for full stats

This could be Rosberg's most important year in F1 yet. So far, it has been difficult to say whether the German is a great driver, one who has been held back by mediocre equipment, or merely a very good one.
We should find out in 2013. Hamilton's speed is not in doubt. If Rosberg can match or beat Hamilton more often than not, his stock will go up. If he can't, it's unlikely he'll ever find himself leading a top F1 team.
On the bright side, the W04 has looked rapid in testing and could give Mercedes the chance to spring a surprise or two. For Rosberg, the down side is that, if the car is the one to have on a given day, he's going to have his work cut out to beat Hamilton.

#10 Lewis Hamilton (GBR)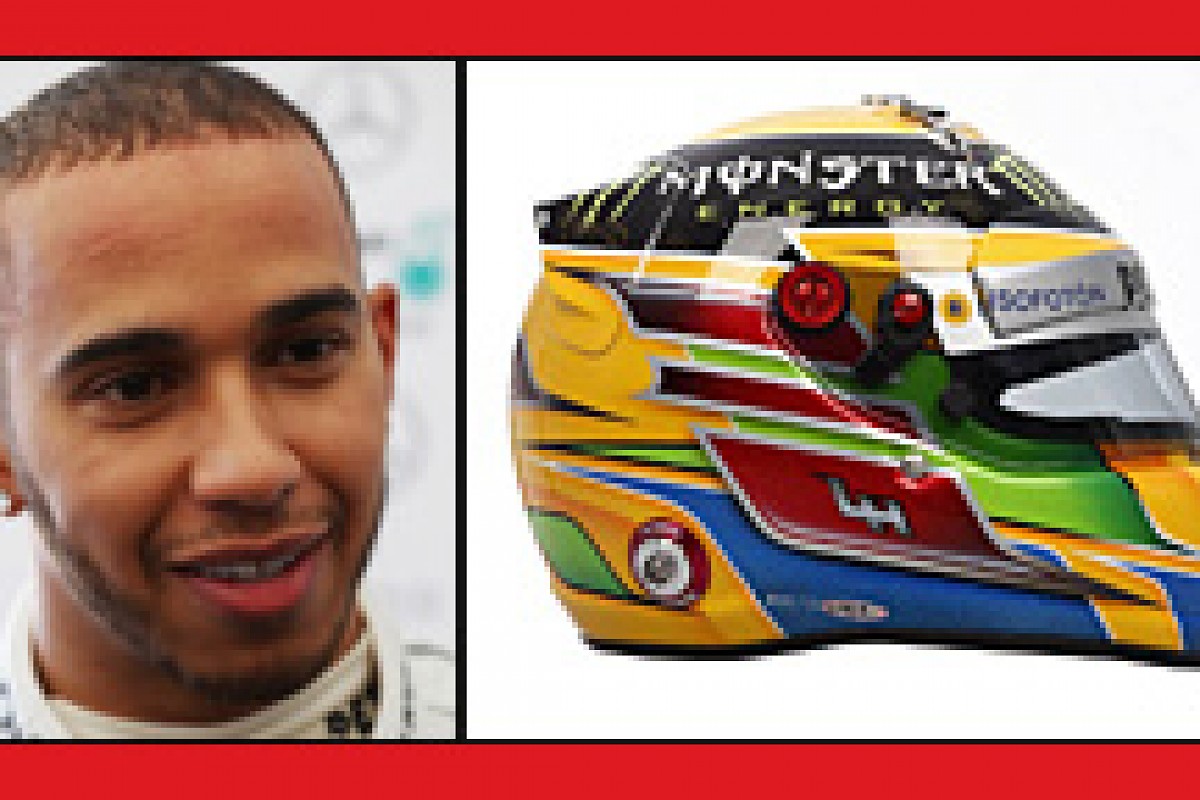 Debut: Australia 2007
Wins: 21
Poles: 26
F. Laps: 12
Points: 913
Titles: 1
2012: 4th
Click here for full stats

Revitalised by his switch to Mercedes, the man who many perceive to be the fastest in the business has talked down his chances in 2013. Victories are not beyond reach, but consistent success will very much depend on the car Mercedes is able to deliver. Despite positive pre-season indications, Mercedes still has a giant step to make if it is to join the frontrunners.
All of that means Hamilton's patience, rather than his craft, could be tested most in 2013, a fascinating dynamic given some of his past actions. Whether Mercedes will be the making of the man (or even vice versa), or whether early season enthusiasm gradually subsides, we can only wait to see. It's incredible to think Hamilton's last title came five years ago, but there's little evidence to suggest the wait will end in 2013.
There's also the intriguing battle with Rosberg, a man who, despite beating Michael Schumacher for three straight years, remains hard to quantify. Will Hamilton beat him hands down, as many are happy to predict, or will Hamilton be the benchmark by which Rosberg finally gains recognition?
Although Sauber enjoyed its days in the sun last year - with Perez delivering three podium finishes and Kobayashi adding another in Japan - the team did not achieve the consistency it had hoped for.
Its car was clearly competitive at most tracks, but it still seemed to be a challenge for Sauber to get it spot on for both qualifying and the races.
With an all-new driver line-up for this year, which includes the highly-rated Nico Hulkenberg, there are hopes that it can make good steps to become more established near the front.
The team is certainly not holding back in the way it is approaching things. It has opted for some radical tiny sidepods to help its aerodynamic performance; and the outfit was a leader in terms of exhaust concept understanding last year.
While regular wins are unlikely, Sauber will be hoping that it can inch closer an actual victory in 2013.
#11 Nico Hulkenberg (GER)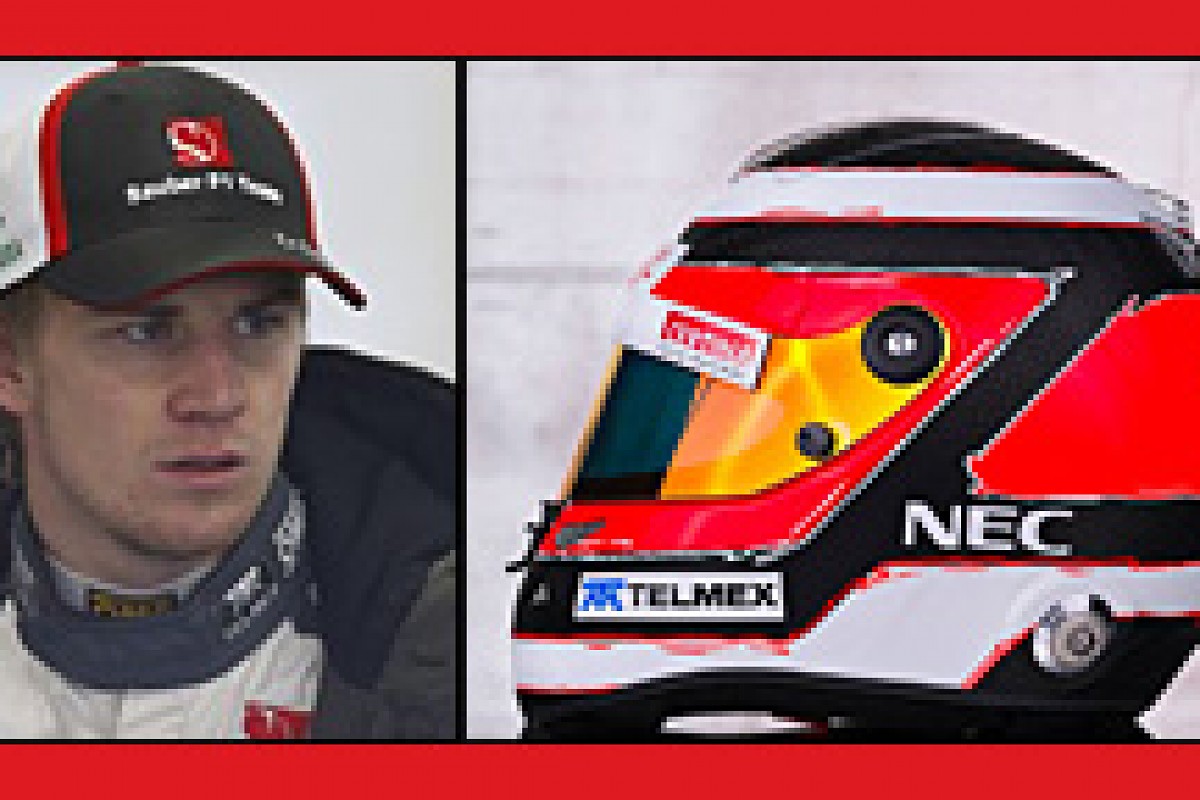 Debut: Bahrain 2010
Wins: 0
Poles: 1
F. Laps: 1
Points: 85
Titles: 0
2012: 11th
Click here for full stats
When Hulkenberg announced his sidewards step from Force India to Sauber, two teams perennially mired in F1's midfield, the general consensus was 'why'?
But the German is thinking big picture, and the big-team moves of ex-Sauber men Heinz-Harald Frentzen, Raikkonen and Perez - plus the team's technical ties to Ferrari - will likely have influenced his decision.
There is no question that Hulkenberg has the potential to be world champion, as evidenced by that amazing Interlagos pole lap for Williams, and what might have been a winning drive in last year's Brazilian GP but for a harsh drive-through penalty.
Don't expect Perez-style podiums; Sauber is not one of the top-five teams based on winter testing, and that means that small points consistently will take a heck of an effort. But if Hulkenberg manages that, Maranello will surely be taking note.
He must also crush new team-mate Esteban Gutierrez this year, something he should be able to manage without too much trouble.
#12 Esteban Gutierrez (MEX)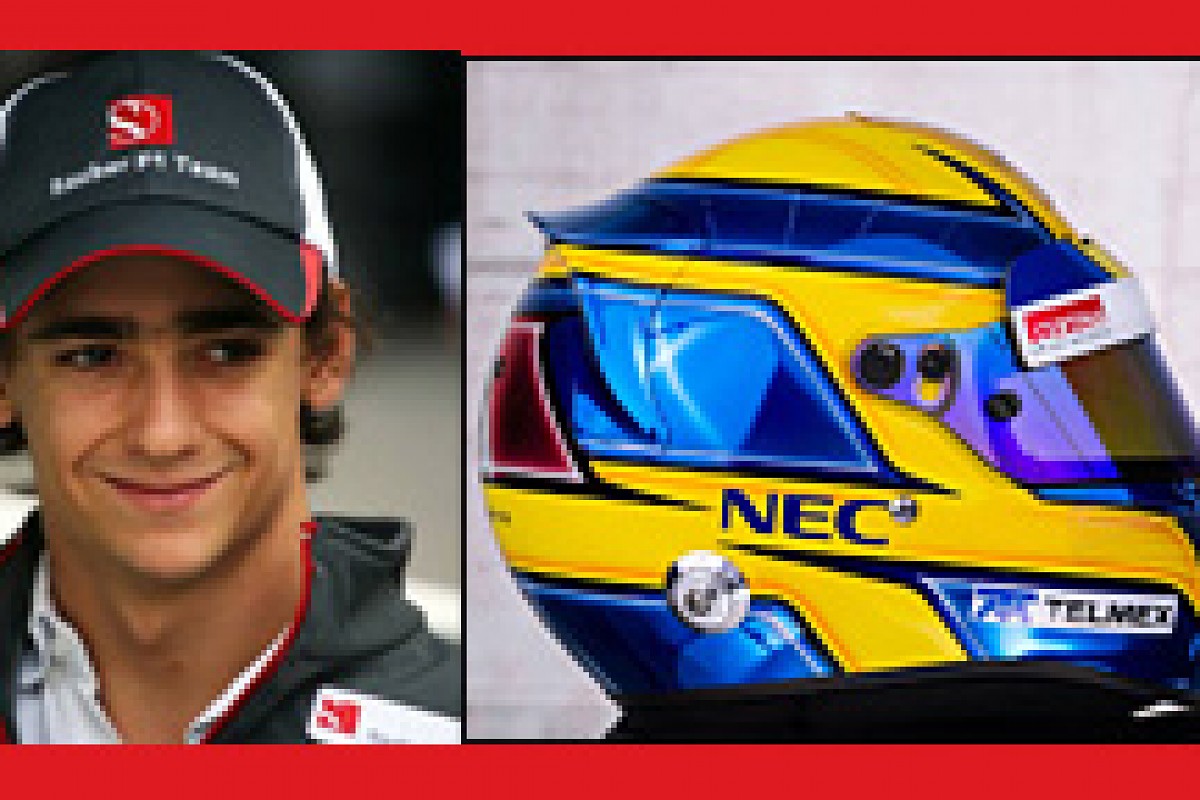 Debut: Australia 2013
Wins: -
Poles: -
F. Laps: 0
Points: -
Titles: -
2012: -
Click here for full stats
The youngest driver on the 2013 grid, and one of five rookies, Gutierrez has the CV to warrant his F1 shot. Championships in Formula BMW Europe (2008) and the inaugural GP3 series (2010) have been followed by two successful seasons in GP2, with last year's tally of three wins and seven podiums enough for third overall.
Whether he can capitalise on that junior formula form is another issue entirely however. For starters there are the inevitable comparisons to compatriot Perez, who scored three podiums over 2012 before leaving for McLaren. There is Sauber's sixth place in the constructors' to defend too, and the small matter of having Hulkenberg - who got the better of Paul di Resta last year - to try and match as team-mate.
Gutierrez has gone the right way about approaching the task, though. He racked up more kilometres than any other driver in testing, has praised the opportunity to learn from Hulkenberg and insists his Melbourne debut will be an opportunity to build his confidence rather than trying to star.
Others have discovered before him that's no guarantee of getting yourself noticed, but the backing of Telmex gives Gutierrez a bit more luxury than some when it comes to playing the long-game.
The ex-Jordan squad has made a habit of overachieving in recent years, partly thanks to a canny technical partnership with McLaren and Mercedes and partly down to a policy of picking a strong driver line-up. In the past three seasons, it has finished seventh, sixth and seventh in the standings and came close to winning the 2012 season finale, which bodes well for this year.
While its driver line-up has unquestionably been weakened by the loss of Hulkenberg to Sauber, di Resta and Adrian Sutil are a strong enough driver line-up to score heavily enough to recreate their run to sixth place of two years ago.
The team, under the technical direction of Andrew Green, whose history with the Silverstone firm dates back to its inception for the 1991 season, has proved itself able to get a good handle on its car and came on strongly in the closing stages of last year despite stopping development early in the season.
Realistically, Force India can be expected to do no better than sixth. Even finishing in the top seven would arguably be an over-achievement. Expect to see plenty of snapping at the heels of the bigger teams and consistent points.
#14 Paul di Resta (GBR)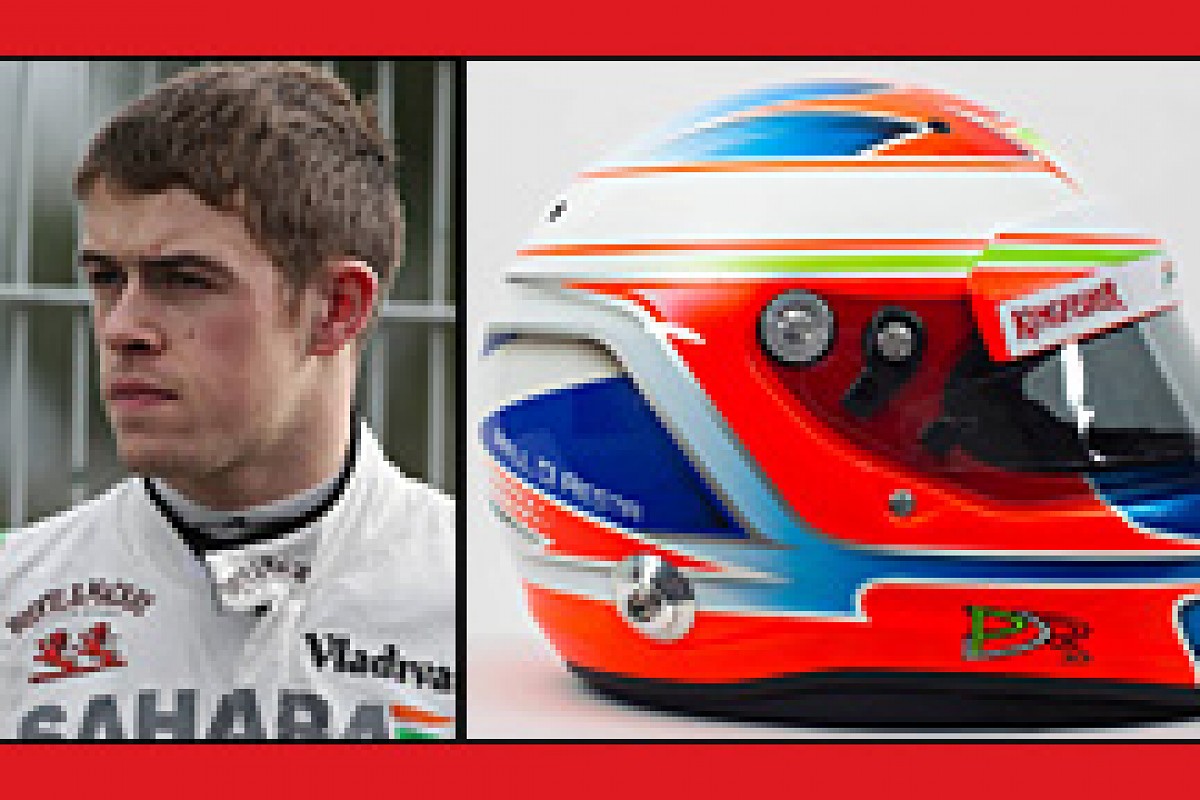 Debut: Australia 2011
Wins: 0
Poles: 0
F. Laps: 0
Points: 73
Titles: 0
2012: 14th
Click here for full stats
For much of 2012, the sight of two Force Indias squabbling their way forwards through the midfield in tandem was common. Anyone asked to name the main rising talents outside the top teams would have found it tough to split team-mates di Resta and Hulkenberg. Whenever candidates were pondered for any of the potential big-team vacancies early in the silly season, di Resta was mentioned.
Yet as 2013 gets underway, di Resta is starting a third season with Force India. Of his former peers, Perez is now in a McLaren and though Hulkenberg's move to Sauber was more a sidle than a stride, the German is now the man feted as F1's next big star.
Suggest to di Resta that he has missed his chance, and the response will be blunt. He would argue that the crucial period in which Hulkenberg gained the upper hand and the plaudits was a brief one, not indicative of the true season-long power balance, and caused in part by chassis problems. To make that point ring true, though, di Resta really needs his best F1 season yet.
#15 Adrian Sutil (GER)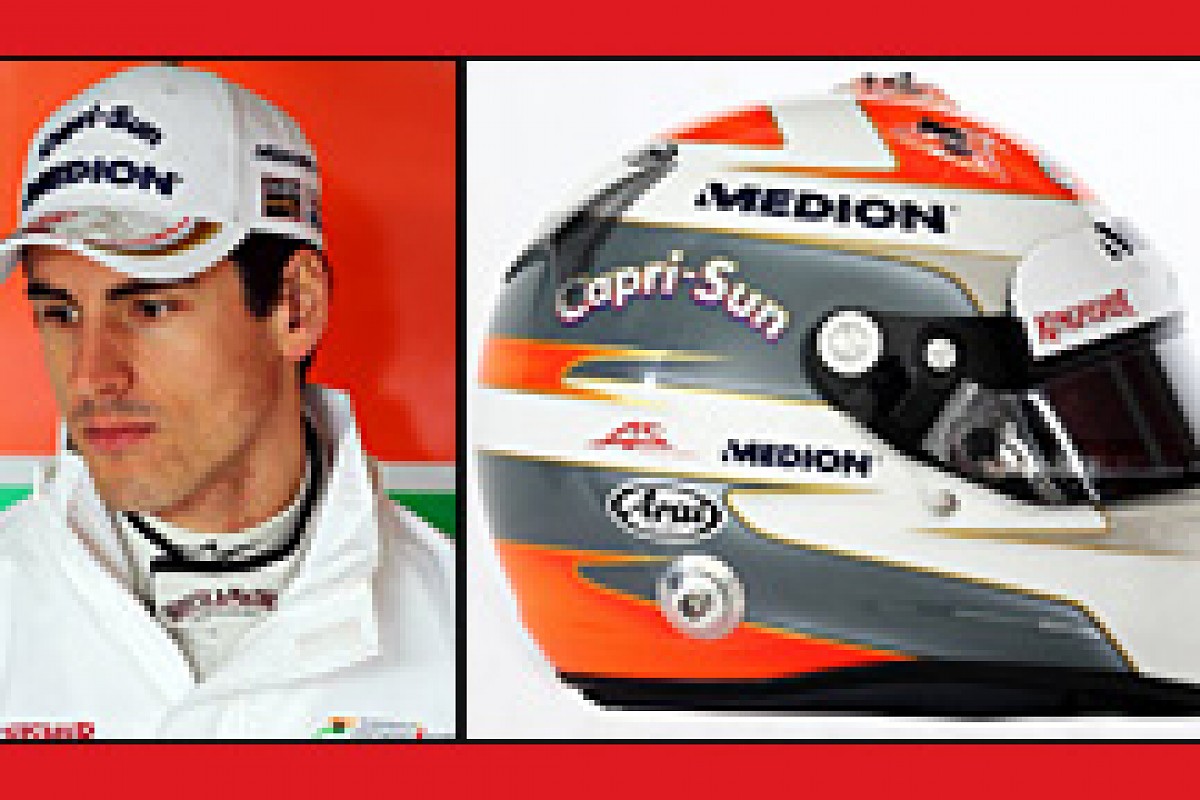 Debut: Australia 2007
Wins: 0
Poles: 0
F. Laps: 1
Points: 95
Titles: 0
2012: -
Click here for full stats
Second chances are rare in Formula 1, but Sutil has been handed a golden opportunity to show that his removal from the grid at the end of 2011 was undeserved.
Force India's decision to go back to its line-up from two years ago appears at face value to be a conservative step backwards, but the combination of Sutil's commercial deal and the likelihood of him being a solid (if unspectacular) points accumulator clearly made him appeal to the midfield outfit.
The German finished his last season in F1 strongly compared to team-mate di Resta, but by then it was too late to save his drive. He'll be hoping to pick up where he left off and make his second bite of the cherry a long one.
Williams may have returned to the winners' circle in 2012, but it also readily admits that it threw away good opportunities to deliver even more.
A mixture of some wildness from Pastor Maldonado and going down a wrong development path on the aerodynamics front meant it finished the campaign a disappointing eighth overall in the standings.
The team knows it can do much better than that; and there is a feeling inside Grove that its winter preparations have gone in the direction it hoped.
With Xevi Pujolar stepping up to the chief race engineer role, and the team adamant that Maldonado has learned lessons from last year, Williams can make good strides this year. There are also high hopes that the arrival of Valtteri Bottas will not only deliver results from him, but also put his team-mate under some healthy pressure.
Realistically, Williams will need a dose of right circumstance if it is going to knock off the established frontrunners from the top step of the podium, but the fact it is in the hunt is a world away from the troubles it was in just a few years ago.
#16 Pastor Maldonado (VEN)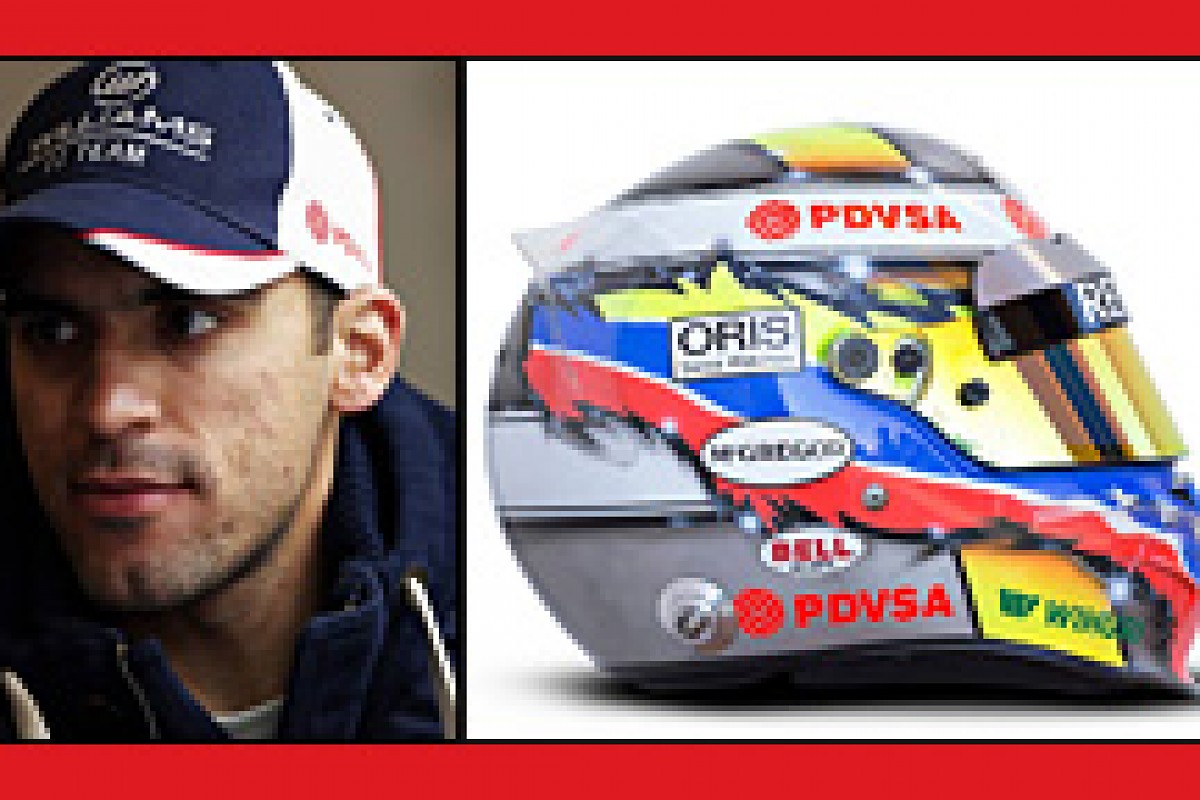 Debut: Australia 2007
Wins: 1
Poles: 1
F. Laps: 0
Points: 46
Titles: 0
2012: 15th
Click here for full stats
Mercurial at his best, manic at his worst, Maldonado was bundle of dichotomies in 2012. Where his victory at Barcelona was exquisite, his subsequent run of six pointless races, and the clash with Perez at Silverstone, drew far less favourable labels. There is perhaps no one else capable of such sudden moves from zero to hero and straight back.
And yet, despite the oscillations, despite the mistakes, Maldonado remains an incredibly talented driver, able to comfortably outperform his 2012 stablemate Bruno Senna.
That luxury may be harder to come by with new incumbent Bottas partnering him at Williams, and it will be interesting to see how the new dynamic affects Maldonado. It may be that Bottas is the perfect foil to the Venezuelan, helping to share some of the points-scoring burden, but it could also upset his approach. A need for more consistency - and points - is obvious, and the ball is in Maldonado's court. How he reacts will be intriguing.
#17 Valtteri Bottas (FIN)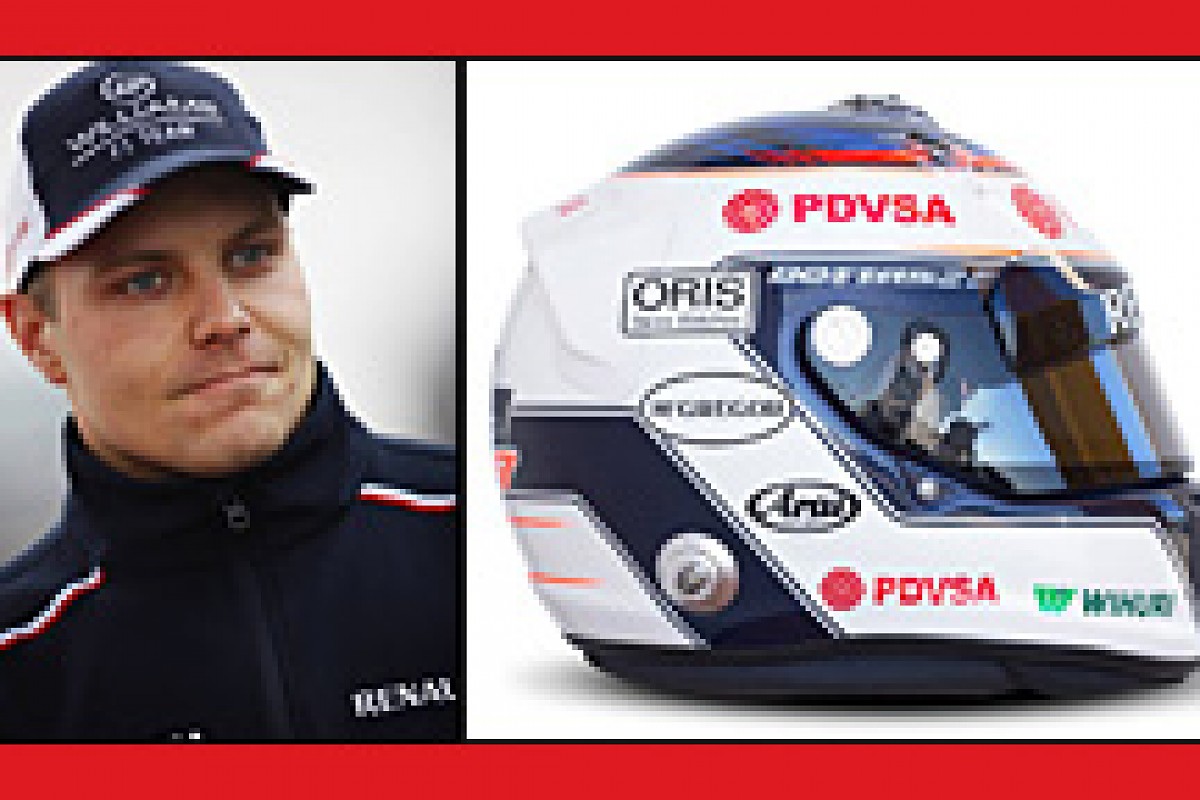 Debut: Australia 2013
Wins: -
Poles: -
F. Laps: -
Points: -
Titles: -
2012: -
Click here for full stats
Some drivers only really, truly blossom when they reach F1. There has long been a feeling that the often underpowered machinery of the middle-ranking junior categories stifled Bottas's true ability, and although he won a GP3 title along the way, his promising junior career did not advertise his talent as effectively as his performances once unleashed in an F1 car.
Williams is utterly convinced by its new Finn. His extensive Friday mileage certainly gives Bottas a much better grounding than most rookies and his strong relationship with the team will undoubtedly help. He is aware of the bigger picture of an F1 career, and the equal perils of coming into a debut season either too headstrong or too reticent.
With Williams, he has an ideal chance to learn, impress on occasion and avoid lofty expectations, although many in the sport would already put money on Bottas having a big future ahead of him.
Sometimes, team bosses are coerced into setting targets for the coming season that they later have cause to forget. But when notoriously conservative Toro Rosso team principal Franz Tost declared, unprompted, that the goal was sixth in the constructors' championship at the launch of the car, many eyebrows were raised.
The last few years have been testing for Toro Rosso. After campaigning Red Bull machinery for several years, it has been forced to build the ex-Minardi operation into a genuine constructor. The last time it finished sixth in the championship in 2008, it was thanks to a combination of Red Bull design and the mercurial Vettel. This time, it must do it on its own.
In technical director James Key, who joined last year, STR has excellent leadership. The ex-Force India man excelled at Sauber, hauling it into the position of being a credible upper-midfielder following BMW's departure. Now, he's trying to pull the same trick at Toro Rosso.
Sixth is definitely possible, if perhaps a little too ambitious. But with Daniel Ricciardo finishing last year impressively and more to come from Jean-Eric Vergne, there should be regular points.
#18 Jean-Eric Vergne (FRA)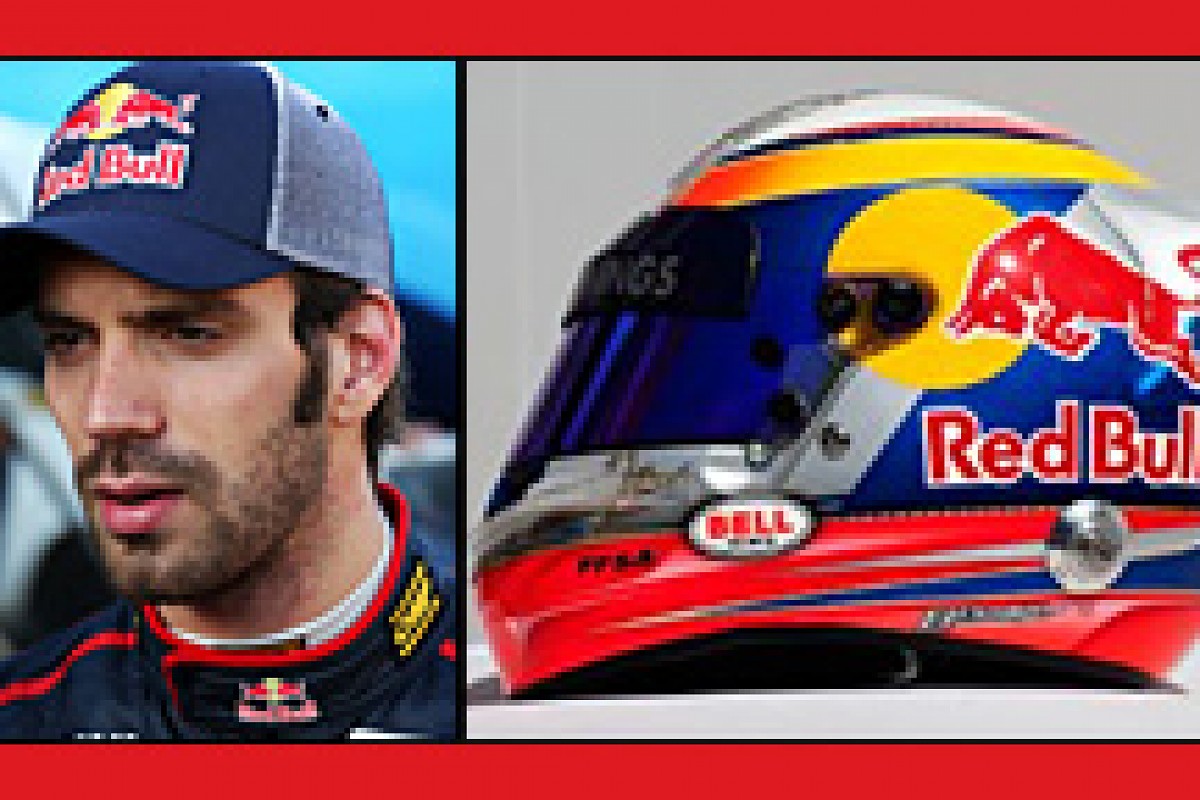 Debut: Australia 2012
Wins: 0
Poles: 0
F. Laps: 0
Points: 16
Titles: 0
2012: 17th
Click here for full stats
Vergne was pretty upbeat after new upgrades arrived on his Toro Rosso for the final pre-season test. The challenge will again be to battle for points, but the pressure this year will be higher.
Last season, Vergne was an F1 rookie and everyone accepted he needed time to settle in. Now he will be directly compared to Ricciardo.
There is a reasonable chance one of them will be in a Red Bull in 2014 and the other will not be in F1 at all, particularly with the highly rated Antonio Felix da Costa waiting in the wings.
Vergne's strength last year was in the races - and he did score more points than Ricciardo - but qualifying was a weakness. He'll need to rectify that if he is to come out on top in the intra-team scrap.
#19 Daniel Ricciardo (AUS)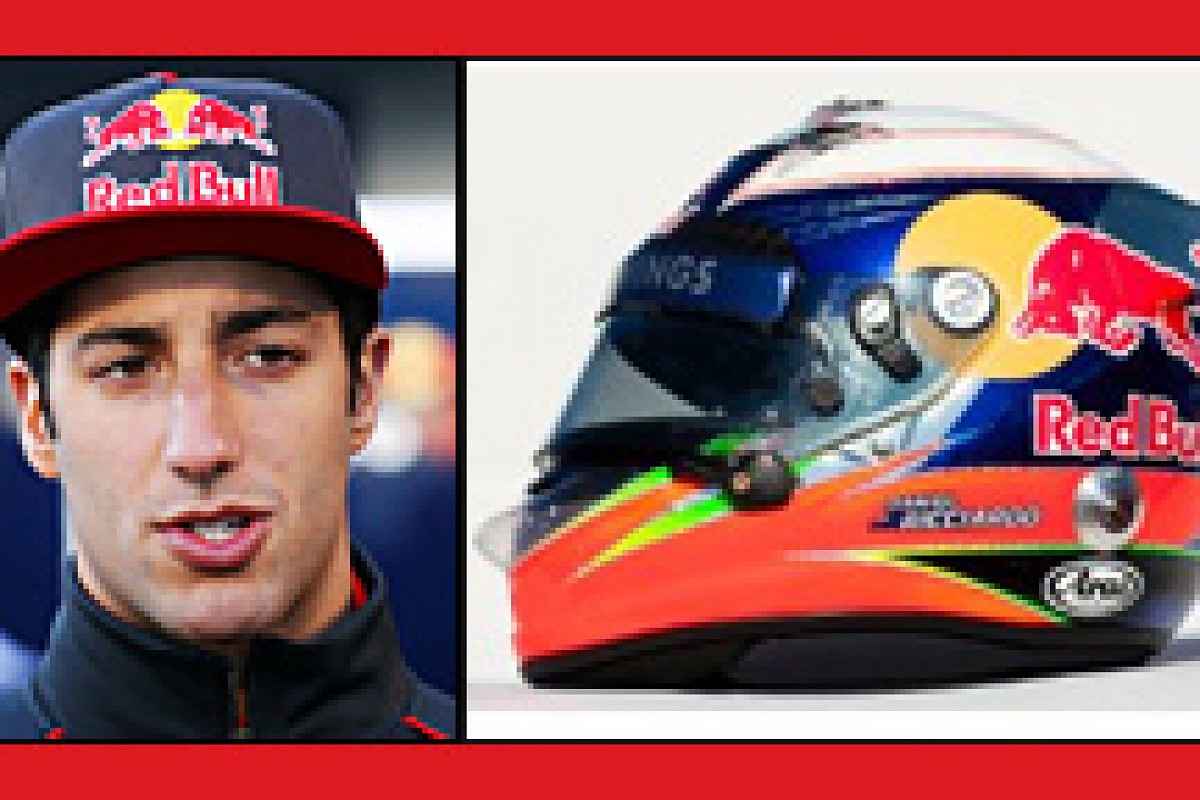 Debut: Britain 2011
Wins: 0
Poles: 0
F. Laps: 0
Points: 10
Titles: 0
2012: 18th
Click here for full stats
Now in his second full F1 season, Ricciardo by his own admission cannot afford to simply replicate his 2012 form. Stunning, rather than solid, will be required.
Not that it's needed, but he has a considerable carrot and stick for motivation: impress and the second Red Bull seat might just be waiting; disappoint and it might be the F1 exit that looms large on his horizon.
It is with those potential scenarios lurking in the background that Ricciardo will take on team-mate Vergne in one of the most intriguing internecine battles of the season.
Ricciardo had the measure of the Frenchman in qualifying last year, beating him 16-4, but came home second in the championship, six points adrift. How he and Vergne square up this year will have a big bearing on the futures of both men.
F1's 'new teams' may no longer be new to the sport, but it has become clear that they still have a step to go before they can become regular challengers to the established outfits.
Caterham heads into 2013 with a feeling of almost starting over again - having moved to its new Leafield factory last year, operating under new team boss Cyril Abiteboul and signing two new young drivers.
Early indications from the CT03 do not suggest the outfit is about to make a big jump forward just yet; but there is very much a work-in-progress attitude at Caterham as it focuses on infrastructure changes to get sorted first before it addresses car weaknesses.
A big update is planned for the start of the European season, which it hopes will be enough to lift it closer the midfield. Things could hot up considerably if it is enough to put some heat on the establishment by becoming a regular contender to get into Q2.
#20 Charles Pic (FRA)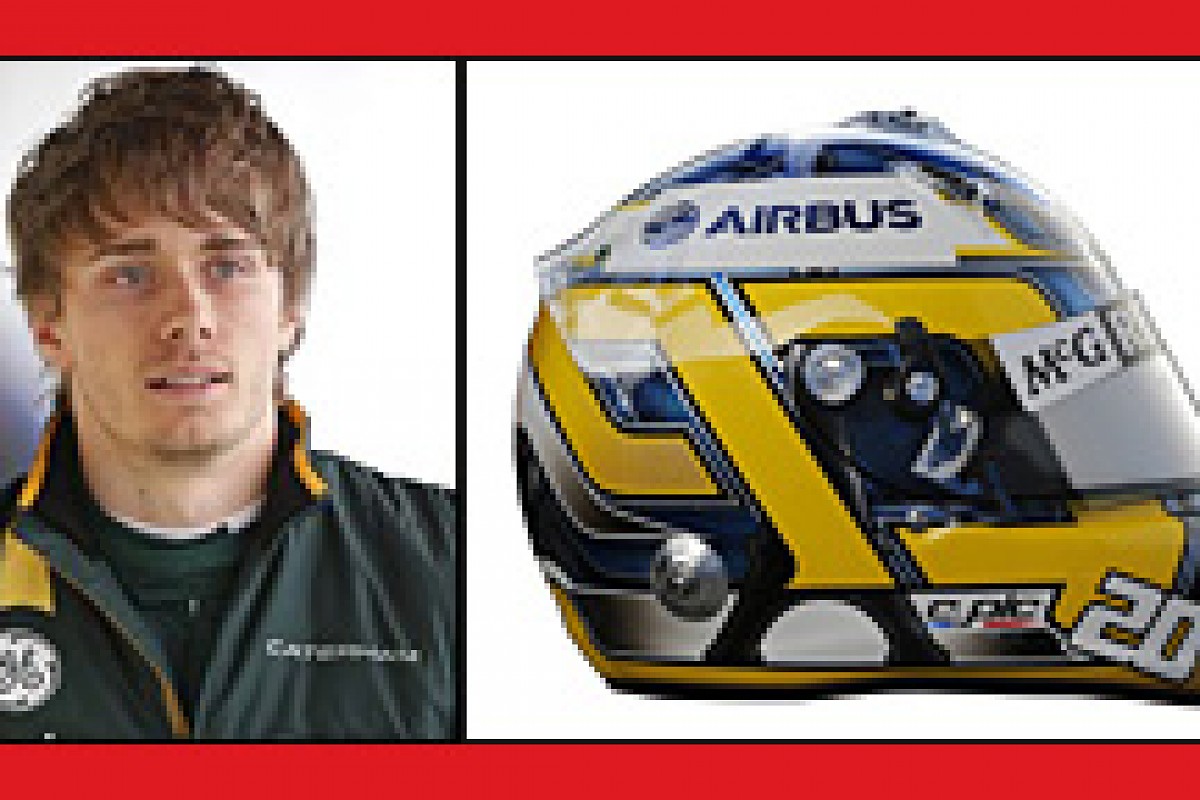 Debut: Australia 2012
Wins: 0
Poles: 0
F. Laps: 0
Points: 0
Titles: 0
2012: 21st
Click here for full stats
For most of the squads' three-season rivalry, moving from Marussia to Caterham would be seen as progression. But Pic is making the transition just as that power balance shifts.
While Caterham is still finding its feet with its new technical facilities and leadership structure, Pic's ex-employer Marussia has completed similar (and even more strenuous) growing pains. Based on testing hints, that could well mean Pic starts 2013 chasing the car he stepped out of at the end of last year.
Though his financial backing smoothed his climb to F1, Pic did enough to prove even in a humble Marussia last year that he is worthy of a place on the grid. Timo Glock was a great benchmark, and Pic compared better than predecessors Jerome d'Ambrosio and Lucas di Grassi.
The Frenchman was considered for 2013 by some midfield teams, and again while his sponsorship would have been a factor, there was also confidence that he had the talent to top it off.

#21 Giedo van der Garde (NED)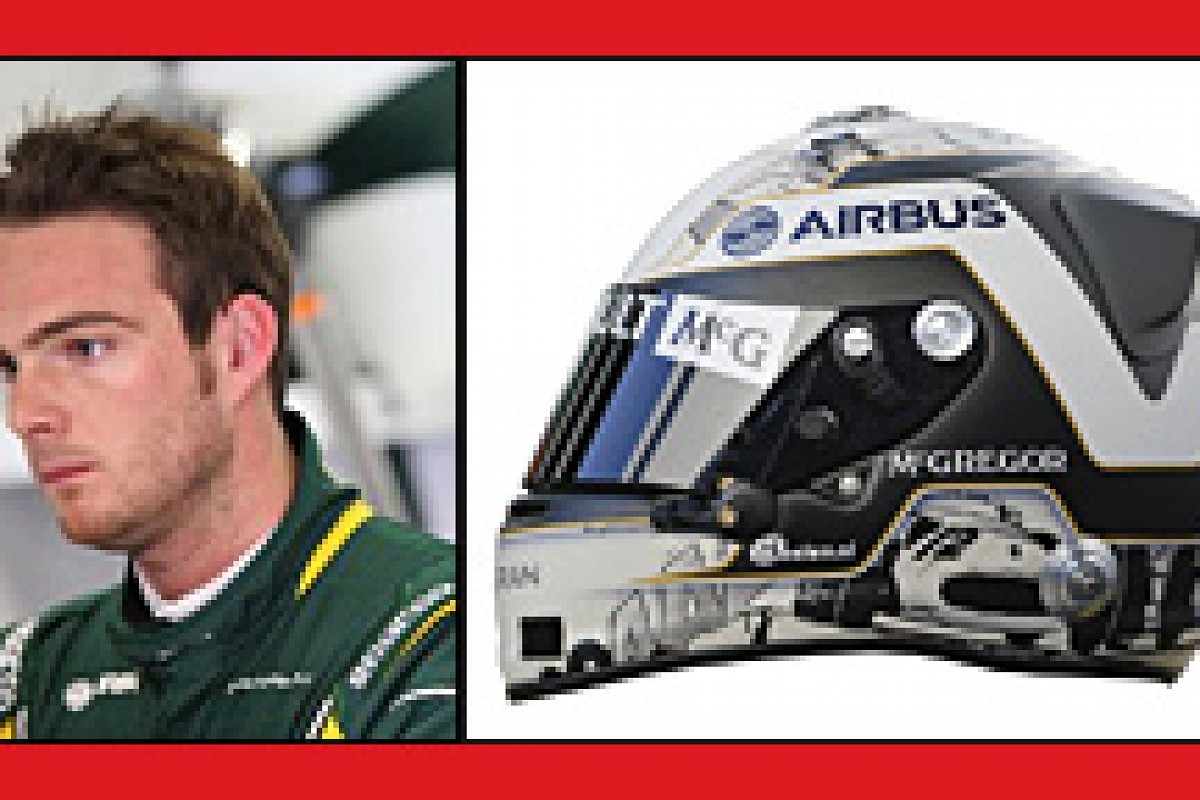 Debut: Australia 2013
Wins: -
Poles: -
F. Laps: -
Points: -
Titles: -
2012: -
Click here for full stats
Older than most F1 rookies at 27, van der Garde is facing the tough task of joining what looks likely to be grand prix racing's tail-end team for his maiden year at the top level.
His junior CV does pack a little sparkle in the form of the 2008 Formula Renault 3.5 title, but is dominated by large patches of anonymity. One win in three years of Formula 3 Euro Series competition and a best championship position of fifth in four seasons of GP2 points towards a conclusion that his ultimate potential at the top level might be reached very quickly.
Add in the fact that he has been reunited with Pic - a man who finished ahead of him in the GP2 standings when they were team-mates at Addax in 2010 - and van der Garde appears to have a daunting year ahead of him.
But he has shown grit and determination throughout his career and will not allow such hardships to get the better of him.
The ex-Virgin operation has the smallest budget of any team but after three difficult seasons, culminating in the agonising loss of 10th place in the constructors' championship with a few laps of 2012 to go, there are positive signs.
This doesn't mean that Marussia is going to be snapping at the heels of the midfield, or fighting for points, but under the technical directorship of Pat Symonds, whose paddock ban has now ended, there are real hints of progress.
The first target is to beat Caterham on merit. Last year, the green team was consistently ahead and good fortune played into Marussia's hands, but pre-season testing suggests that being best of the two surviving 'new teams' is a realistic objective.
No team has made so big a step forward with its car pace as Marussia, with Jules Bianchi lapping almost 3.5 seconds faster at Barcelona in testing than the car managed in qualifying last year. One of the key additions is the Williams-supplied KERS unit, which was at the heart of Caterham's advantage last year.
The termination of Luiz Razia's contract on the eve of the season is a financial blow, but in Jules Bianchi it has acquired a stronger replacement.
#22 Jules Bianchi (FRA)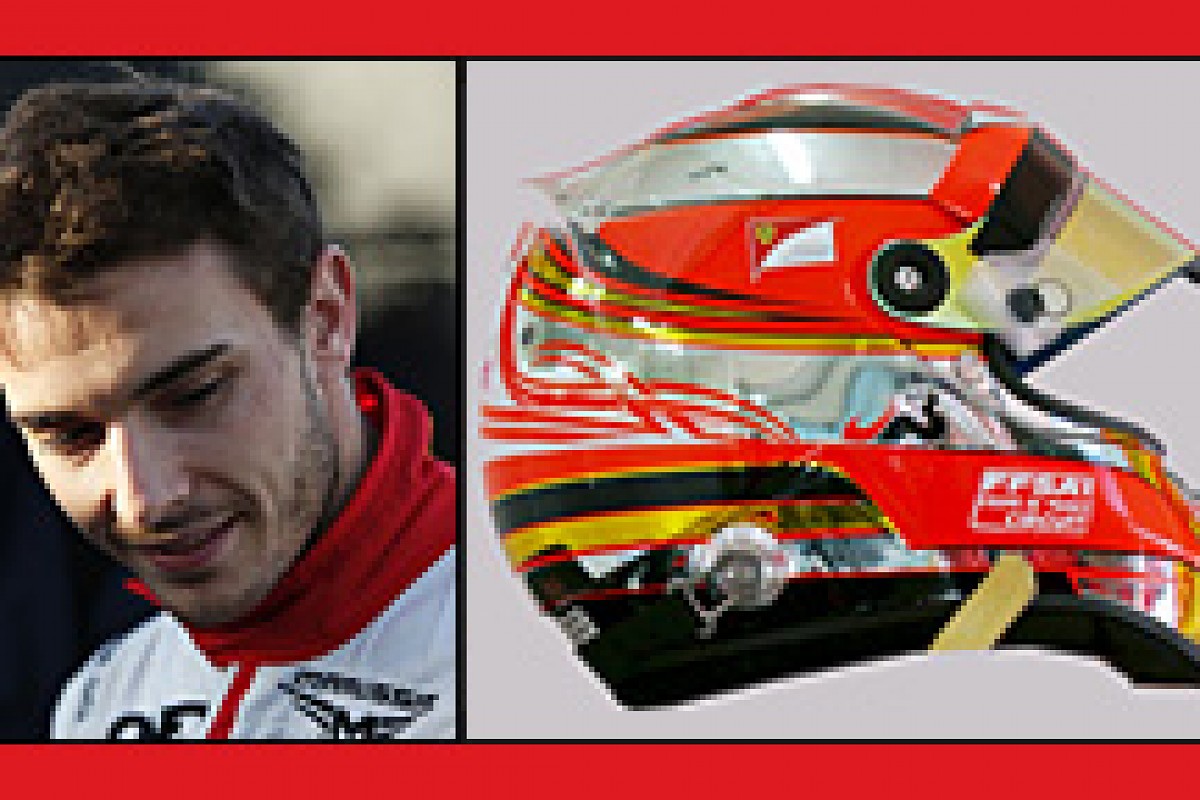 Debut: Australia 2013
Wins: -
Poles: -
F. Laps: -
Points: -
Titles: -
2012: -
Click here for full stats
Bianchi's 2013 pre-season preparations could hardly be considered calm and settled. He started the testing season driving for Force India on occasions but not knowing if it would lead to a drive, and then lost out in a shootout with Sutil that had as much to do with off-track factors as what either was capable of in the cockpit.
The fact that he has ended up with a race seat at the back of the grid could in fact work in his favour long-term. If Ferrari - and maybe, in the future, Force India again - like the look of the Frenchman when it comes to deciding their line-ups for 2014 and beyond, a season spent out of the limelight but getting to grips with life as a F1 driver could be the perfect platform for Bianchi. His late deal certainly made the back of the grid that little bit more interesting.
#23 Max Chilton (GBR)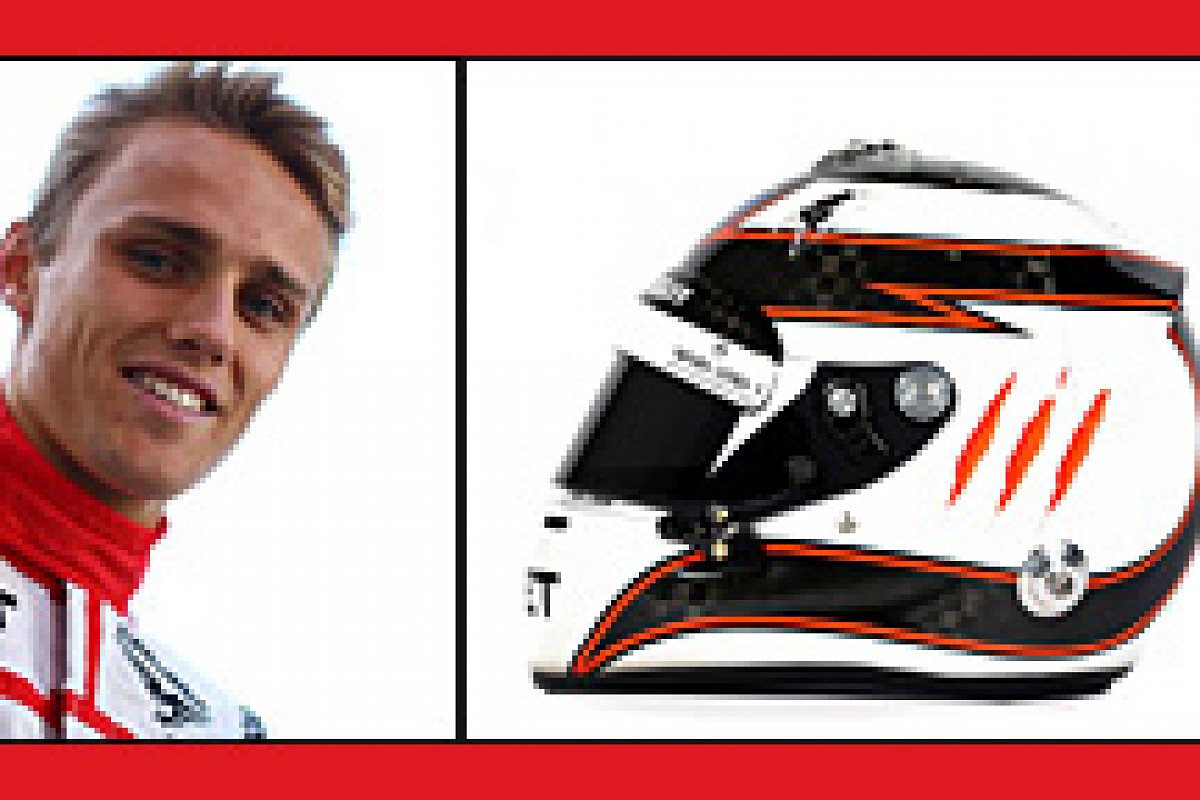 Debut: Australia 2013
Wins: -
Poles: -
F. Laps: -
Points: -
Titles: -
2012: -
Click here for full stats
Chilton's F1 rookie season suddenly looked a bit more complicated when Bianchi replaced Razia to become his third team-mate in little over a month, and all before the young Briton had even started a grand prix.
Against a team-mate of Glock's experience, expectations would have been low and Chilton could have learned quietly. The Razia battle would have been a more intriguing head-to-head between drivers in similar positions. But Bianchi is both a rival rookie and significantly better prepared.
Chilton's extra few tests with the team do not compare to the amount of Friday mileage Bianchi has racked up, nor, more crucially, to the background knowledge and comfort in F1 practices that he will have obtained through his stints with Ferrari and Force India.
Chilton did not emerge as a potential F1 driver until last year, when a breakthrough GP2 season showed how his pace had developed. An unusual junior career had taken him straight from T-Cars to British F3 (with an LMP1 appearance along the way!), and he clearly needed time to blossom. His race craft still needed polish last year, but at least his speed was now apparent.
* * * Compiled by Edd Straw, Jonathan Noble, Glenn Freeman, Sam Tremayne, Kevin Turner, Jamie O'Leary, Pablo Elizalde and Matt Beer * * *