During the first half of the 2010 season, Nico Hulkenberg made a passing comment that has always stuck in my mind. It was nothing more than a brief nod of appreciation for the fact that I was still bothering to speak to him to find out how he was getting on.
By that stage of the season, he was largely being ignored. Or, worse still, written off.
He'd had a rough start to his Formula 1 career after graduating with a bucketful of - entirely justified - hype after racking up a raft of wins and titles in every category that mattered.
But early on, the Williams proved a tricky car to drive on the edge. With Rubens Barrichello, one of the best at hauling a seemingly impossible qualifying lap out of a tricky-to-drive machine, in the other car, the German looked poor in comparison and aside from a spectacular fifth on the grid in Malaysia had a tough first half of the year.
Hulkenberg rarely showed his class in his early races © XPB
Hulkenberg is not the subject of this column (if you're interested, here's a piece on his early struggles from the time), but he is a classic example of the tendency for rookies to be condemned far too quickly.
It's all too easy to trot out some trite nonsense about the great drivers being able to seize their opportunities immediately, but this is to vastly underestimate the complexities of piloting a 21st century grand prix car.
There was a time when jumping from, say, a Formula 3 car into a grand prix machine was simply a case of getting into a bigger, faster racing car. The same step this year is akin to being transported into a different world.
Many of the core skills are the same, but the sheer processing required takes some getting used to, particularly with systems like KERS requiring far more driver input and adaptation than merely pressing a button every now and again.
Remember that when sitting in judgement on the five newcomers who will make their debuts in next week's Australian Grand Prix.
But didn't Lewis Hamilton show it is possible to excel straight out of the box in 2007? His is the example so often cited for setting the bar high, but it was in a very different time. He was able to have an intense pre-season test programme no longer possible for newcomers.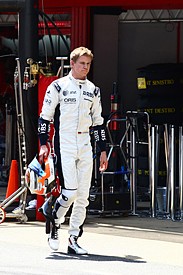 Alguersuari had to make his F1 race debut as an absolute novice © LAT
There have been examples of drivers who have been thrown in at the deep end and vastly exceeded expectations, Kamui Kobayashi in his two outings for Toyota in 2009 stands out, but they are rare.
By contrast, Jaime Alguersuari arrived with zero testing and even after two-and-a-half seasons and 46 races in F1, he has lodged just 16 test days and a fraction over 6000kms of running.
Pre-season track action is limited to just 12 days per team pre-season, with a three-day young driver test allowed per team during the year. It is profoundly difficult for rookies to get even a fraction of the preparation enjoyed by drivers coming through in the days before heavily-restricted running.
By comparison with today, Hulkenberg had it relatively good. He at least racked up 27 days of running before his debut. When the red lights go out at the start of the Australian Grand Prix, the five debutants will have racked up the following testing mileage:
Valtteri Bottas 5140km (plus 15 Friday drives)
Jules Bianchi 6300km (plus nine Friday drives)
Giedo van der Garde 5549km (plus six Friday drives)
Esteban Gutierrez 5485km (plus one Friday drive)
Max Chilton 3780km (plus one Friday drive)
By contemporary standards, 6000 or so kilometres is a decent amount of running to carry into your maiden season. But it is insufficient preparation to expect a driver to look entirely the part. By definition, there will be rookie errors.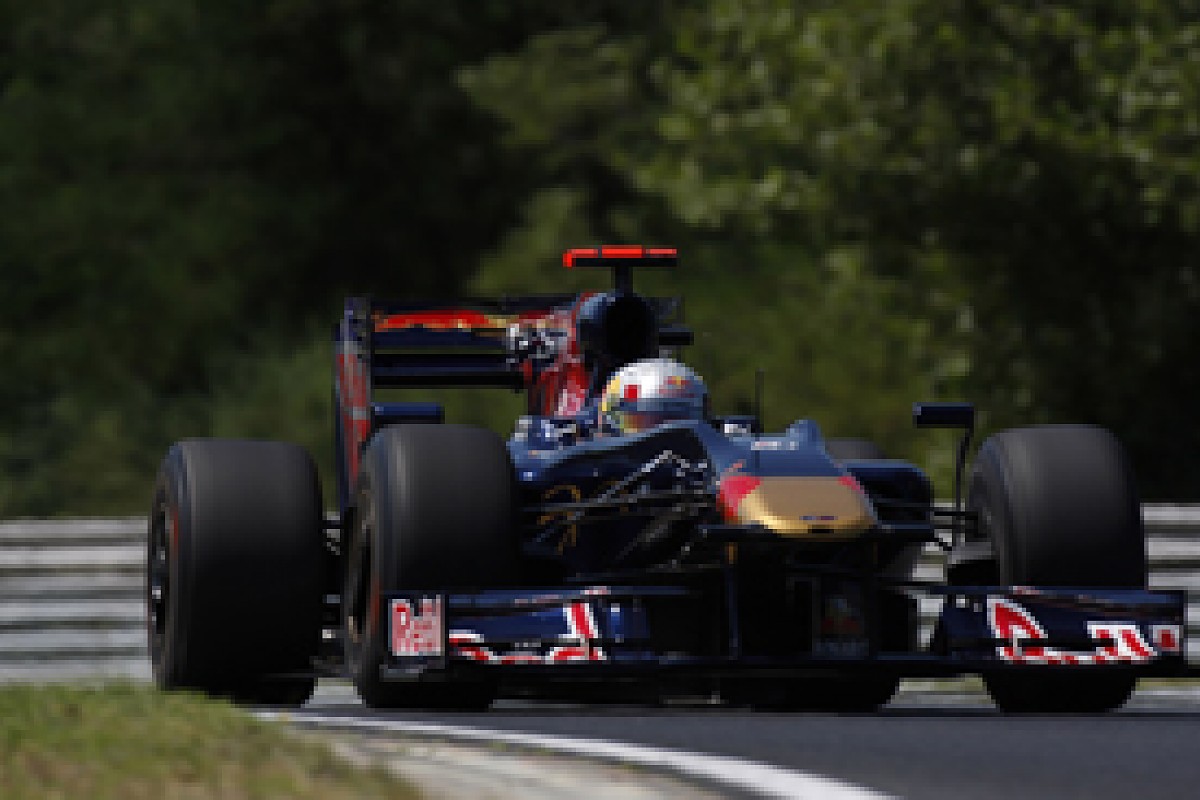 Schumacher had his fair share of 'Grosjean moments' at first © LAT
As Lotus trackside operations director Alan Permane said in an interview with AUTOSPORT last year, "I can remember, going way back in time, Michael Schumacher driving for us in his first year. We went through one or two noses every race weekend with him crashing or hitting people!"
Of the five newcomers, the two standout drivers are Bottas and Bianchi. The former is destined for a great season and has the temperament to minimise the errors, but as he showed during free practice at Hockenheim last year, high-profile mistakes can happen.
Bianchi is a slightly different case. Wonderfully rapid and with huge potential, he has been flaky under pressure at times and it will be fascinating to see whether the unforced errors continue to rear their head at the top level.
But in their first season, a certain degree of slack must be given. The Lotus team realises this, which is why the seriously fast Romain Grosjean has been given another chance this year. Last season has to be considered his 'real' rookie campaign, and there were some bad errors of judgement on his part.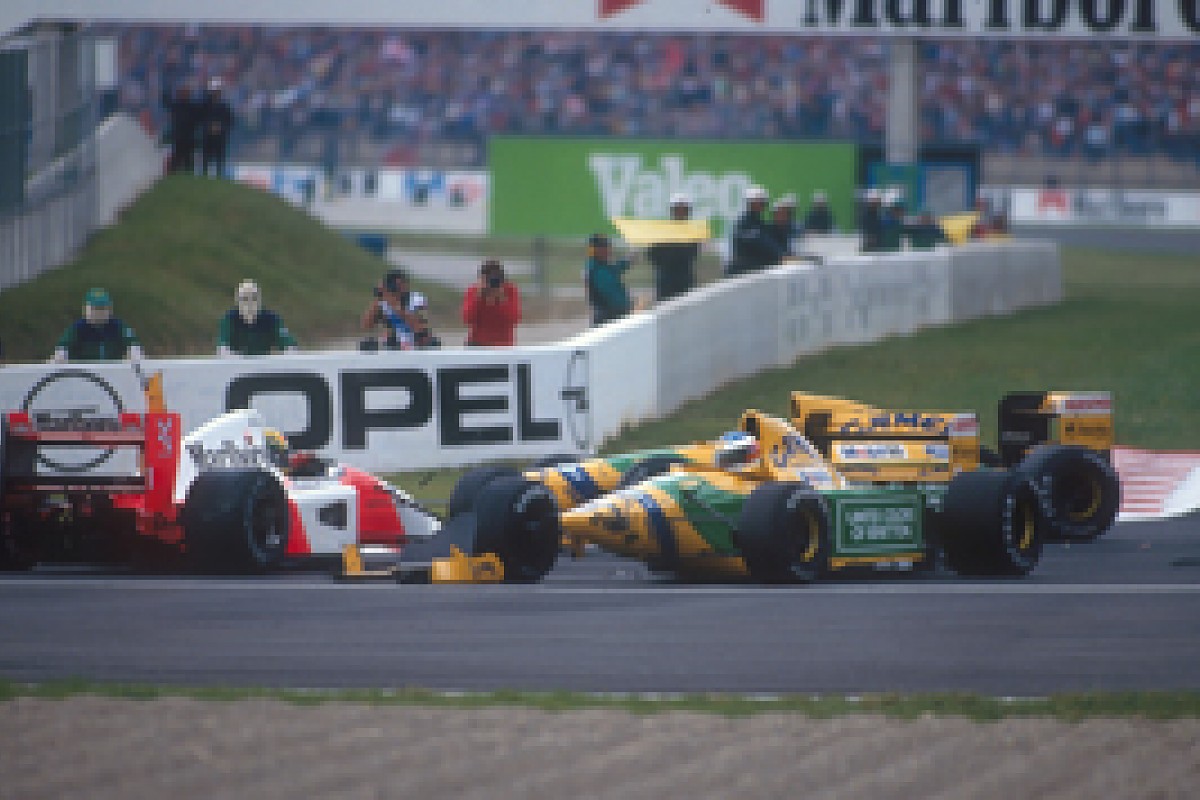 Villeneuve's early F1 races were chaotic, but Ferrari kept the faith © LAT
Some fans have expressed amazement that he has been retained because of this. But it is in the second year when those mistakes must be minimised or, ideally, eliminated. If he fails to do that then, and only then, will it be time to consider writing him off.
Presumably, those who slate Grosjean now would not, retrospectively, argue that Gilles Villeneuve should have been axed after the mishaps early in his Ferrari career...
As for this year's rookies, judge them by the frequency of the high points.
It's almost impossible for drivers to deliver outright consistency in their maiden campaigns without a vast weight of testing behind them. This is not carte blanche to drive like a maniac, but it is the correct context in which to judge the debutants.
Year one is about showing you can pull off the top performances.
Only in year two is it realistic to demand that they join those dots.