Wow, things have all been a bit crazy since we last spoke. We've finally met our two new drivers, thrown a car together for the press launch and done two tests in Spain. I'm already exhausted and we haven't even got to the first race yet!
The drivers are pretty cool, Juan Carlo Mountjoy (or JC as we're calling him) came in to the factory a few weeks back and he seems a really nice guy - I was heavily involved in making his seat and pedal set-up.
I'm working on the front end of his race car this year, so I'll be the one strapping him in and will be responsible for the bit that he sits in, so it's always important to have a good relationship.
He doesn't seem too fussy, which is great - the last thing you want is someone who wants his belts adjusting every five minutes, or his brake pedal moving by five millimetres each time he gets in the car. Believe me it happens. Surely unless your driver's changing shape by an alarming rate his belts should be fine for the season - the only time I remember that actually happening for real was when Montoya was in F1.
Although we're not allowed to call him a number two, Felix Croissant's been in too and he seems all right as well. Being a new boy to the sport, his car crew are doing their best to mould him into the perfect driver already and by that I mean telling him right from day one what they expect from him... beers, tickets to all post-race parties and to keep it out of the barriers if at all possible.
As normal, the press launch came around far too quickly and we had to make the car at least appear finished for the day the Fleet Street mob descended on the place. We were so far behind schedule, the car that got photographed and picked apart by the so-called 'experts' didn't even have an engine in it and no one noticed!
Half an hour after they'd all left, we had the thing back in the race bays and in a thousand pieces again. It's always the same at this time of year: you have a schedule, with deadlines, then someone comes up with a brainwave upstairs and, whatever it is, it just has to get onto the car, so the deadline goes out of the window. The ones who end up taking up the slack are the mechanics.
This year it's DDRS, DRD, passive DRS, rear-wing stalling device, or whatever you want to call it. The thing that Lotus mucked about with for half the season last year, but never managed to make work. For some reason we seem to think we can do better here, so it's on the car.
I'm calling it the didgeridoo, because that's what the long carbon tube, which gets in the way of everything for the guys at the back of the car, looks like to me. Of course, despite the idea being in the public domain for months and months, the decision for us to use it came at the eleventh hour and it's not just a case of bolting a pair of 'ears' to the roll hoop.
A day before we were due to load up for Jerez, Dick wandered down to the goldfish bowl and informed the Emu that the chassis, now in a state of near-completion, had to be partially stripped and sent back into the carbon shop for its mods. As he always does, Dick then quickly vanished back upstairs, leaving our beloved chief mechanic to deliver the bad news and take the flack. Oh deep joy. I got out of there at 0115, only to be back in at 0730 to meet the car again once the carbon-shop nightshift had done their thing.
The thing is, with new bits like this, they're never as simple as they might seem. The various bits of pipework, intake shrouds, bodywork to accommodate it all and everything else involved not only takes time to make but, once we have it, it almost always clashes with something else on the car, or causes another issue no one had thought of in the drawing office.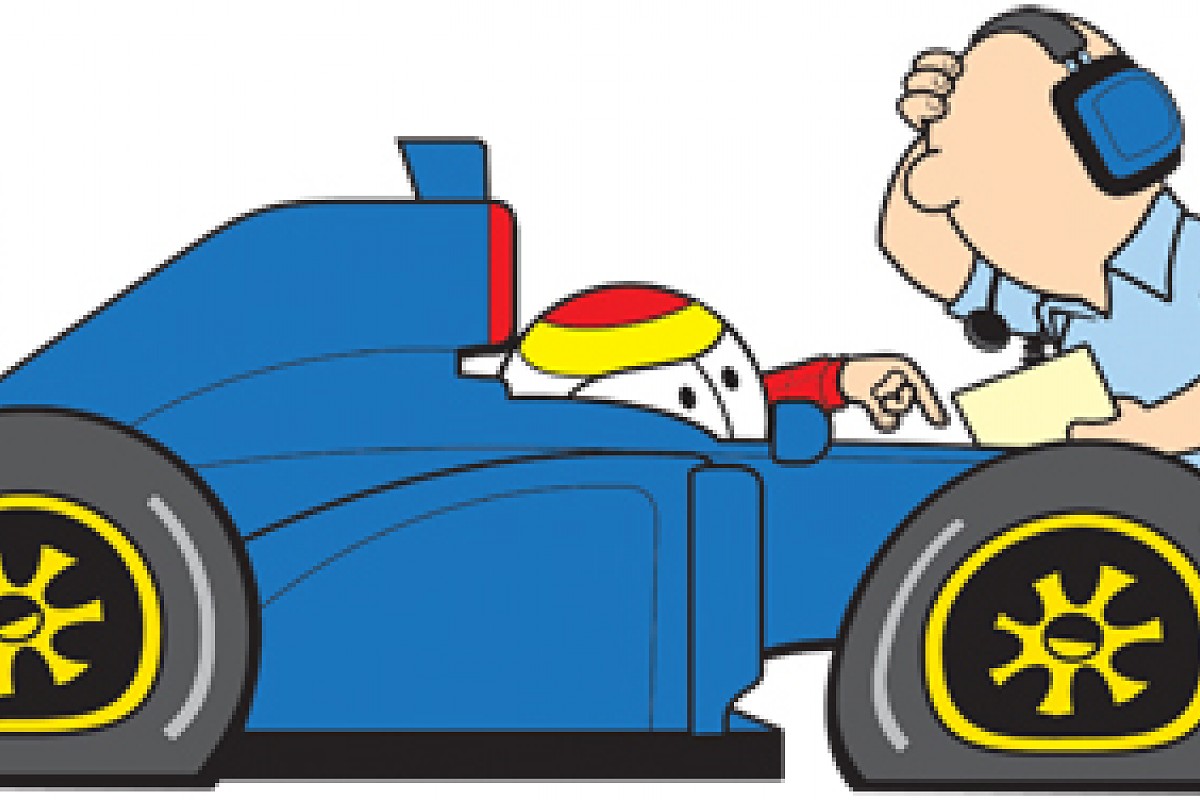 We eventually got out to Jerez and got set up in the garages. The cars were there, we were there, but most of the new bits were so late they were being hand-carried out there by various people from the factory in suitcases and large cardboard boxes. It's a good job the paddock curfew doesn't apply in testing, or we'd have quite a few black marks against our name by now, that's for sure.
The entire test was spent with the constant whining of carbon grinders buzzing away in the background as we tried to make parts fit the car, but it's the same for most teams I'm sure. Luckily, our next-door neighbours for this year - Force India - had the tunes blasting out of their garage to keep a modicum of sanity throughout the monotony.
By the way, how crazy is it that they still only have one driver? We're off to Melbourne in a couple of weeks! I was talking to some of the lads out the back of the garages and they seem to want Bianchi in, but I guess it's all about the bucks.
The worst thing about Jerez was not the fact that we were knackered before we even started, or the fact that we were still trying to finish building our car while everyone else was on their installation laps, or the fact that we had a few reliability issues, it was that by day three the general consensus seemed to be that Jerez was a silly place to come testing.
Oh yes, not only do we not race there, but apparently now the track's broken. Something about the surface being worn out and it destroying tyres like there's no tomorrow, can you believe that? These days we only get 12 days of pre-season testing - that's just six for each driver - and yet four of them were on a circuit that's in no way representative of anywhere we go during the season. Brilliant.
It wasn't a waste of time. We managed to do the basic things like get the drivers comfortable in the car and get some mileage under our belts. I'm sure Mercs are glad they had their issues there, rather than at Barcelona. They spent the first two days with the car on high stands, but still a lot of effort goes into getting ready for that first test and, with tyres being one of the most important things to learn about before we go racing, that's four days where, apparently, we haven't really learnt anything about them.
Anyway, we got through it, and I popped home briefly to say hi to the wife and kids, before heading back out to Barcelona. At the end of the first test most parts from the car got sent back to base to be serviced and inspected and so, once again, we arrived in Barcelona two days ahead of the bits we needed.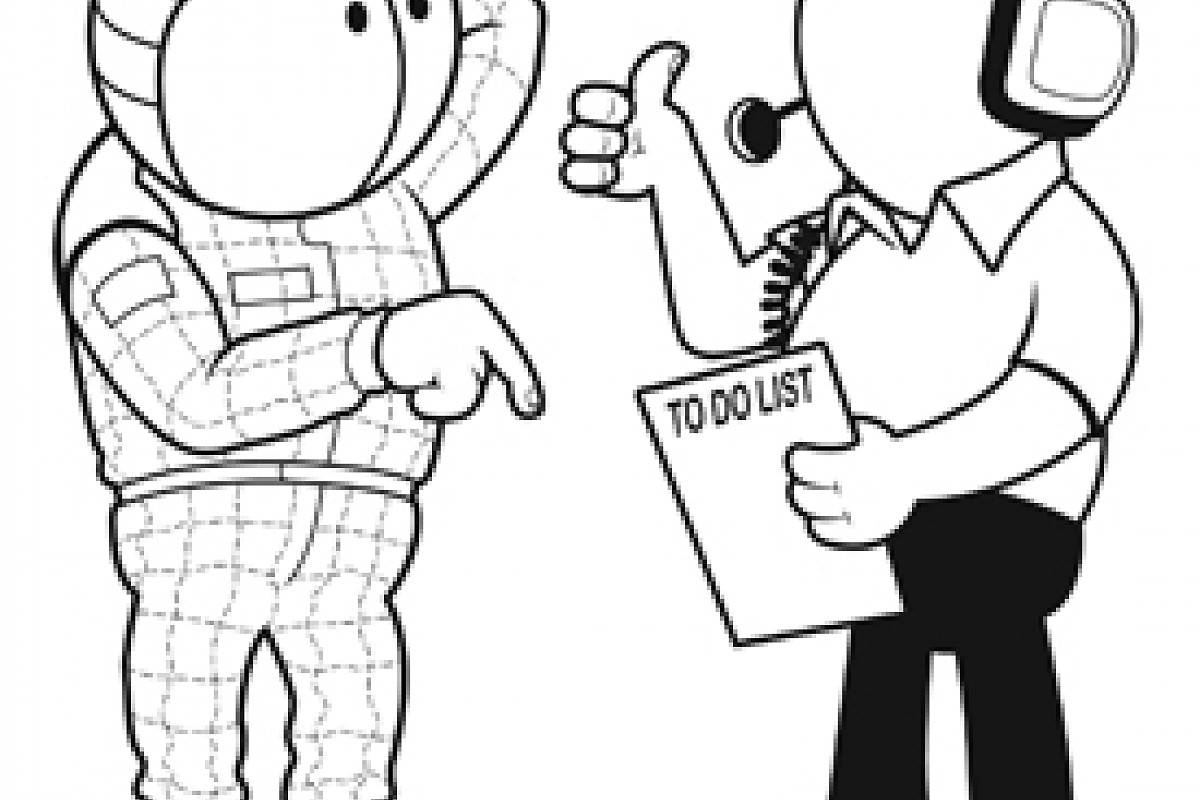 More late nights but, true to the form I've heard about from JC's former mechanics, he took us out for a lovely team dinner on the first day, so that was a nice touch. It was also the only time we were out of the circuit in time to eat elsewhere all week.
I always have a little chuckle to myself pre-season, when the first controversy crops up. Last week it was exhaust exits and little veins within the tailpipe channel in the bodywork. Everyone gets so excited by it and I don't think I remember a season where someone didn't find something to complain about on someone else's car.
Doesn't bother me - we haven't got one of the offending articles, but I do know that it'll just mean more work for the guys at Williams and Caterham as they'll have to come up with an alternative by the time they arrive in Australia. People don't always appreciate just how much work's involved in modifying something as small as that, from drawing it, manufacturing it, along with all of the spares, and then us, the guys at the end of the line, making it fit the car.
What we did get out of Barcelona was a slightly clearer picture of where we're all at. We think we're looking OK and we're basing that on the fact that we had a rough idea of the kind of pace we were looking for, and that we've got a couple of people here at Hi Flex F1 who've worked elsewhere and know the baseline fuel loads other people traditionally test with.
From that, we think we know that Red Bull and Ferrari are looking pretty good, Lotus too, not sure about Maccas as the lads there told me their car's so different from last year it's taking a bit of time to get their heads around it, but they're quietly confident they can out-develop everyone else over the course of the season. If we can fight in the battle behind the top four, we'll be pretty bloody happy.
Loads of pitstop practice done already, and we've got a full programme this week for the second Barcelona test. To be honest I could do with as much as possible as I'm on front jack this year, a new one on me as the last bloke who did it's broken his wrist skiing... muppet. I have heard about some trick, automatic jacking systems on trial at other teams, so I'll try to find out a bit more about those this week.
I'm already loving being back at racetracks and although it's a long old season, I can't wait to get down under and hit St Kilda Beach to start working on the F1 tan, something Barcelona's doing nothing for. It bloody snowed here at the weekend!
I'll be well and truly on the road next time I write, so hope to have some good tales, both motor racing related and from the Hi Flex lads on tour, to report.
See ya then.
Spanners.