James Calado
Born: Cropthorne, Worcestershire Age: 23
What's he done?
A hugely promising rookie season in GP2 with Lotus/ART last year, with two wins and two poles, but disastrous last two rounds dropped him from third to fifth in the standings. Was also runner-up in GP3 and British F3 in '11 and '10 respectively. He's the 'point man' for the Racing Steps Foundation.

What's he doing this year?
Staying at ART. With all five of his 2012 title rivals moving onto F1 - four of them with race seats - he's the clear pre-season favourite.
What's he got to say for himself?
"I went into last year wanting to win, but as a rookie I knew it would be tough. We won races, took podiums and fastest laps - but I was disappointed with fifth. In terms of building up the relationship with the team, getting used to the car, tyres and power, it all went pretty well. Taking that experience into this year, with the speed I have, it's time to turn it into results."
What does he think of...
Jolyon Palmer: "This will be his third year in GP2. Occasionally he can be extremely quick, but he was involved in quite a few incidents with other drivers, and had lots of electrical problems. It's nice to race against another Brit; it gives an extra edge to want to beat him."
Adrian Quaife-Hobbs: "He was quick at times when I raced against him in GP3, and obviously he's had a strong year in Auto GP. It's good to see another Brit at such a high level, but as a rookie he'll face the same issues I did last year, adapting to the tracks on a limited number of tyres."
Sam Bird: "He is very, very fast and I know him quite well. He's well connected with Mercedes and I feel he deserves another shot to break into F1."
Will Stevens: "I don't know him much, except from in karts and I've done some occasional driver coaching for him."
Jack Harvey: "Jack's great. Fantastic British F3 win, great for the Racing Steps Foundation and [RSF mentor] Graham Sharp to win the title. It's going to be good to be in the same team, if not the same category, this year as Jack."
Alex Lynn: "I've never raced him, but he was obviously very good at Macau last year. I'd like to see him up against major opposition over a season, so I think his upcoming year in European F3 will show us just how strong he is."
Nick Yelloly: "He's a very nice guy, great personality, very strong - and I'm glad he's got the drive with Carlin that he's been targeting in GP3. That will be a good move for him."
Jolyon Palmer
Born: Horsham, West Sussex Age: 22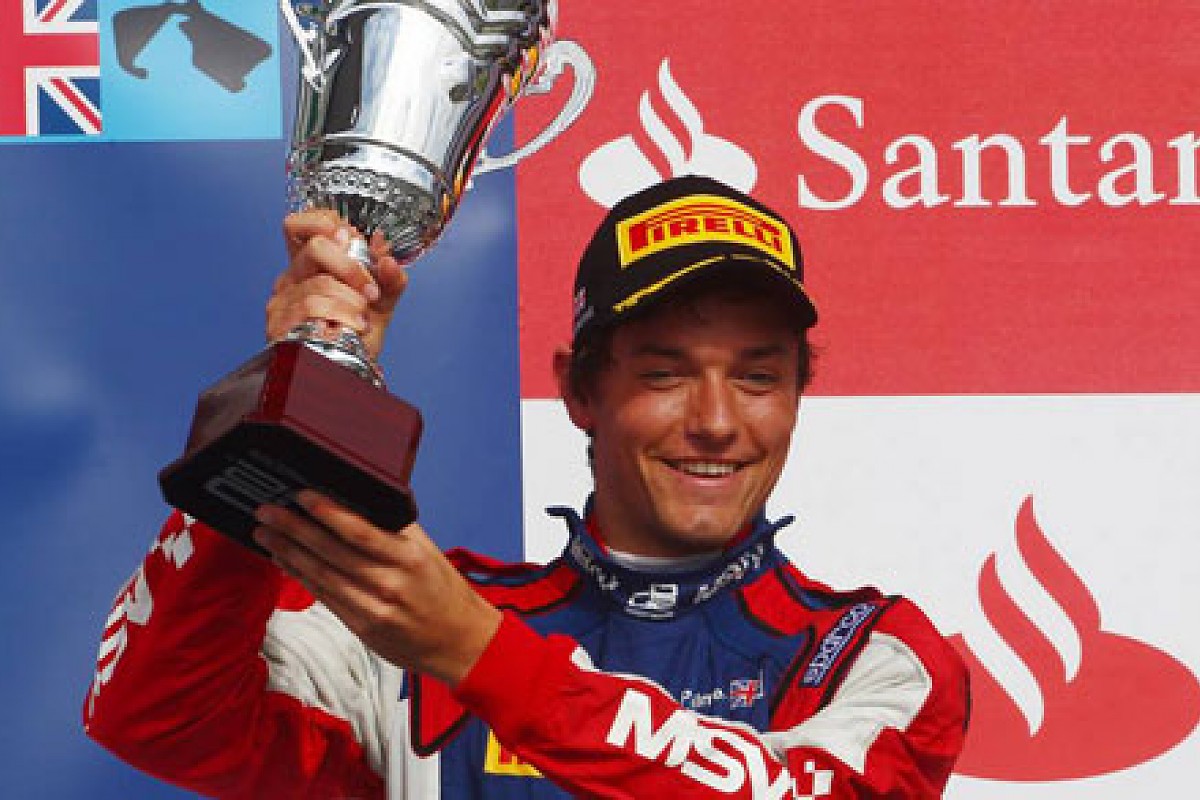 What's he done?
Eleventh in GP2 Series last year with iSport, and claimed his maiden sprint-race victory in Monaco and a couple of podiums at Silverstone and Monza. Was Formula 2 runner-up to Dean Stoneman in 2010, having followed the Palmer Audi path since 2007.
What's he doing this year?
GP2 again, this time with Carlin, which took a couple of wins and poles with Max Chilton last year, as well as pole at Spa with Rio Haryanto.
What's he got to say for himself?
"Last year was quite a good season for me with iSport, and I don't think 11th in the championship was a fair reflection of our pace. Carlin looked very good last year, especially with Max Chilton. With Felipe Nasr as my team-mate to push me, I think there's more to come."
What does he think of...
James Calado: "He was very good last year - for a rookie GP2 is tough and he did very well. He's a feisty racer; he's the man to beat."
Adrian Quaife-Hobbs: "We karted against each other for a year, and did T-Cars. But I won't have raced against him since we were 15! He's a very analytical guy."
Sam Bird: "He's very, very quick. In GP2 he's shown his class with ART and iSport."
Will Stevens: "I've never come across him."
Jack Harvey: "I've never raced against him, but his career looks like it's going well."
Alex Lynn: "He's a lot younger than me. I don't know him."
Nick Yelloly: "I know who he is, although his career has been a bit under the radar."
Adrian Quaife-Hobbs
Born: Pembury, Kent Age: 22
What's he done?
Completed F1 straightline testing and the Abu Dhabi test for Virgin (now Marussia) in 2011, before dominating last year's Auto GP series with five wins. A former T-Cars champion, Quaife-Hobbs was competitive from the off in his transition to single-seaters, becoming a race winner in Formula Renault Eurocup and GP3.

What's he doing this year?
Has struck a deal to race with MP Motorsport in GP2, having sampled Addax and Arden GP2 machinery over the winter.
What's he got to say for himself?
"After such a strong year in Auto GP, I now have the confidence to take on the best in GP2 with the knowledge and speed that I gained in 2012."
What does he think of...
James Calado: "Now James has completed his rookie year, he can put all that experience into a successful season ahead. One to look out for."
Jolyon Palmer: "We've known each other since 2004, when we karted together. Jolyon has gained a lot of experience in high-powered cars - so one to follow."
Sam Bird: "He has always had time for me, and guided me when I first went into Formula BMW. He has a huge amount of experience and had some great results - he deserves to get a drive for 2013."
Will Stevens: "I have known Will for some time, but not raced with him lately. He has a natural talent, and with the right team behind him he will get the results he deserves."
Jack Harvey: "Our paths have never crossed, but he must be good to be British F3 champion."
Alex Lynn: "I haven't raced Alex, but he has moved to European F3 with a good team and should gain a lot of experience and success."
Nick Yelloly: "I raced with Nick in GP3 when he had a bad year. He moved into 3.5 Renaults where he showed moments of good speed, and the bigger cars seemed to suit him better, but he lacked consistency."
Sam Bird
Born: Roehampton, Middlesex Age: 26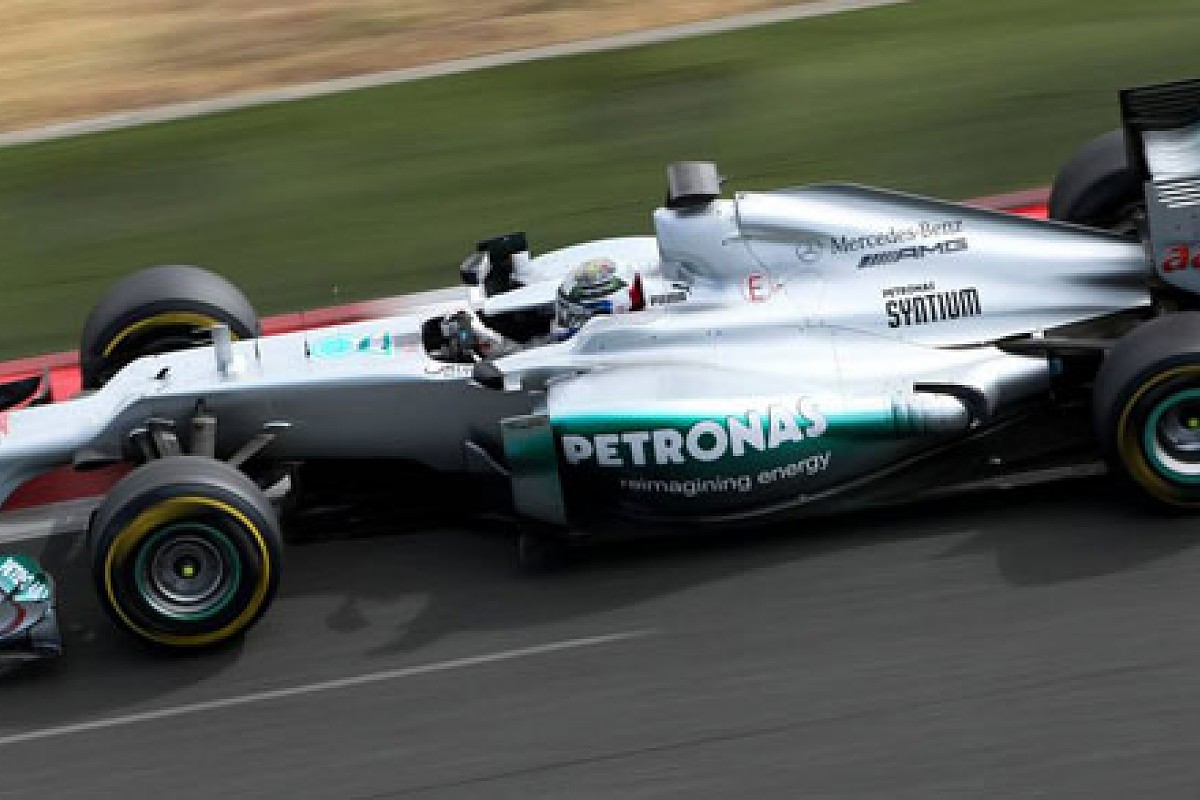 What's he done?
After two years as a GP2 frontrunner he moved across to Formula Renault 3.5 last season, finishing third in the points. He's also served as a reserve and test driver for the Mercedes F1 team, a role he has again for 2013.

What's he doing this year?
Nothing has been confirmed, but Bird and his management team are chasing "various options". Given the time he's spent in categories on the cusp of F1, a return to GP2 or FR3.5 seems unlikely.

What's he got to say for himself?
"Last year was the best I have ever driven over a whole season. Our car wasn't as competitive as we wanted it to be, and it was the most dogged I have ever been in a championship."
What does he think of...
James Calado: "He's very talented, and I believe ART were very impressed with his technique. He's a feisty driver, who has good overtaking ability and is tough to pass as well. You've got to say he's the favourite in GP2 this year."
Jolyon Palmer: "He proved himself on the way up to GP2, and he's improved a lot since he's been racing there."
Adrian Quaife-Hobbs: "Whatever he has driven he has been very quick. Whenever you look at the timesheets you think, 'Oh, he's up there again'. I think he can surprise people."
Will Stevens: "When the car is right, I've seen Will make it look so easy and effortless. I'm very good friends with him and I hope this year he can wring the car's neck when it's not so good."
Jack Harvey: "He proved himself in F3, and now he's got a great chance at ART. You've got to have the right frame of mind to make it work at ART, but if you're willing to learn you will succeed."
Alex Lynn: "I coached Alex for two years in Formula Renault, and he made it look very easy. He has a good technique that will carry over to any kind of car."
Nick Yelloly: "I think he did better last year than many people thought he would. He won on merit in FR3.5 and he showed he can race with his head and keep his nose clean. He's been a surprise, but a good surprise."
Will Stevens
Born: Rochford, Essex Age: 21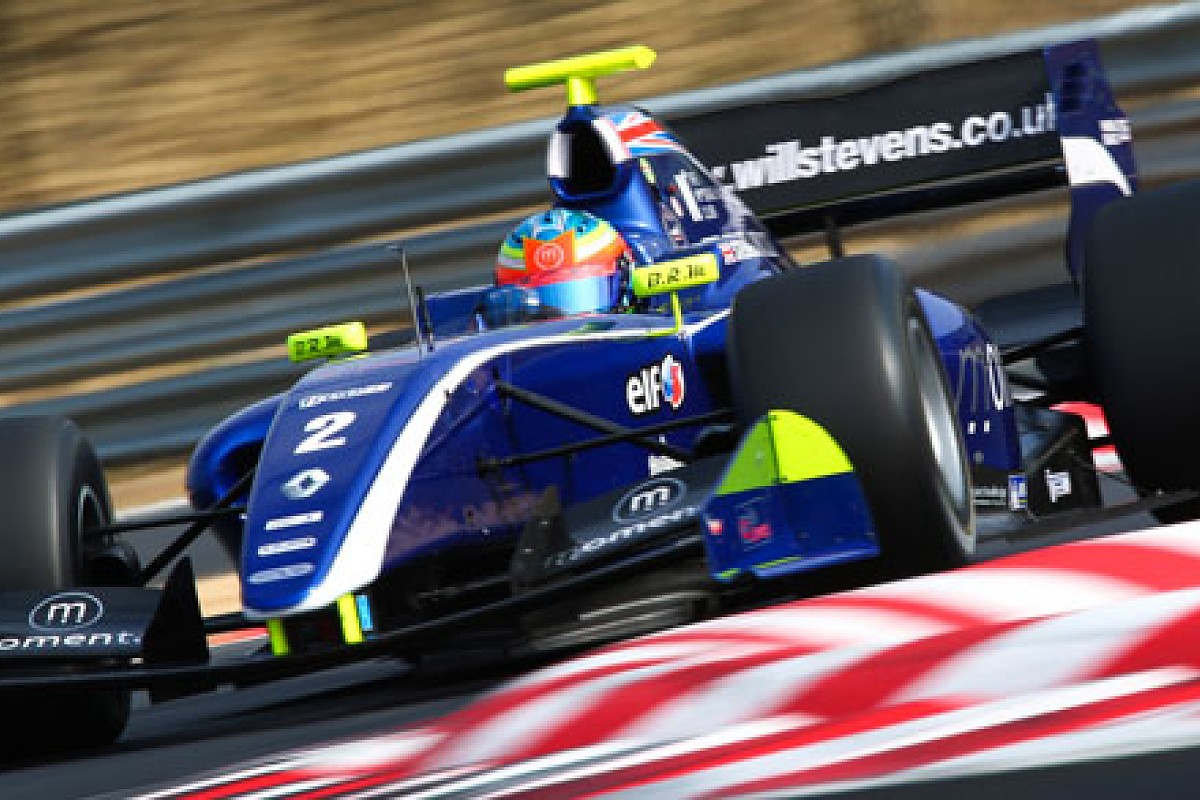 What's he done?
A stellar karting career includes European and Asia Pacific KF2 crowns in 2007. Wins in cars arrived during his second season of Formula Renault UK and Stevens remained a frontrunner after a switch to the Eurocup.

What's he doing this year?
Transferring from Carlin to Walter Grubmuller's P1 Motorsport team for an attack on the FR3.5 title.
What's he got to say for himself?
"I would have hoped to begin last year stronger, but the pace at the end of the year was good. I feel more confident now than I have done going into any previous season."
What does he think of...
James Calado: "James was my team-mate at Tony Kart in karting and again in my first year in cars in Renault UK. I'd say he is the closest out of all the British drivers outside Formula 1 to getting there."
Jolyon Palmer: "He is the driver I know the least out of these names. He had races last year where he was very fast and proved he can do a good job. He is one to watch in GP2 to put a title challenge together."
Adrian Quaife-Hobbs: "He has been very competitive in Renault 3.5 winter testing for the last two or three years, especially with Comtec. There is no question he's got the speed to be competitive in anything that he does. This year will be crucial for him."
Sam Bird: "Sam lives about 30 seconds from me, we play golf together and train together. For Sam to go from GP2 to World Series was quite a big risk: he had to be competitive. He is talented enough, it's just whether he gets that opportunity."
Jack Harvey: "I would say Jack was probably closest to me in karting when we were growing up. Jack's British F3 title last year was mega and I am sure he has the talent to go all the way."
Alex Lynn: "We raced in my last year in Renault UK, a few Eurocup rounds and when we did the whole European karting scene together. His Renault UK year was very strong. In F3 last year he did a really good job but had a few races where he didn't finish as high up as he should because of mechanical issues. He is in the best seat for European F3; he has the equipment to do the job."
Nick Yelloly: "This will be my fifth year in cars, and in three of the four I've been racing with Nick. When he came into World Series in 2011 he surprised a lot of people. I think he suits the bigger, higher-downforce cars. A strong point for him is in the wet - he can get on top of those conditions very quickly."
Jack Harvey
Born: Bassingham, Lincolnshire Age: 19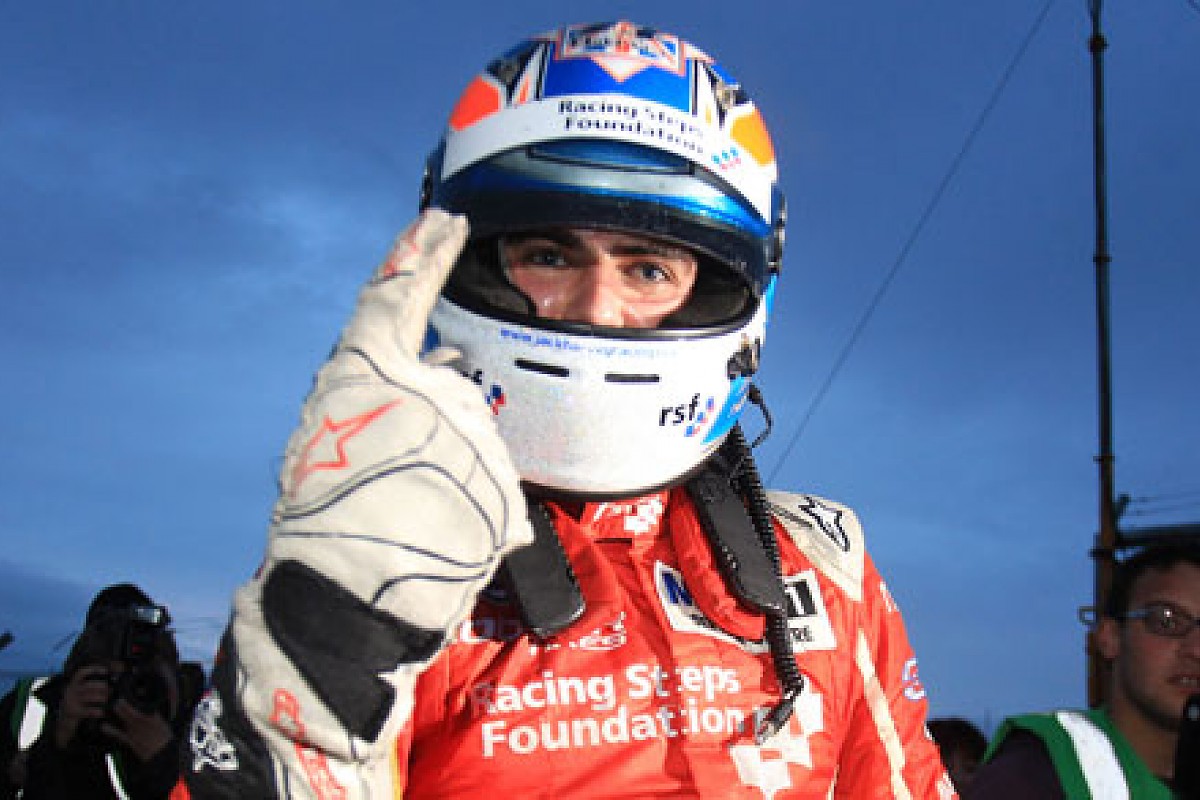 What's he done?
The reigning British F3 champion, with seven wins and 10 poles, is one of the Racing Steps Foundation's leading lights. He also narrowly missed out on the 2010 Formula BMW Europe crown, pipped by current Formula Renault 3.5 champion and Sauber F1 third driver Robin Frijns. He's been a race winner in every season of cars he's competed in.
What's he doing this year?
GP3 Series with ART. A huge increase in horsepower for 2013 has realigned the GP2-feeder category above F3 levels, and he'll also be racing on the same F1 tracks as he did in Formula BMW.
What's he got to say for himself?
"I think GP3's new car is a decent step forward, mostly because of how much more power it's going to have. Doing it with ART, I can't help but feel confident, with their history. When you visit the team you realise why they're that good. I feel well prepared, so whatever gets thrown at us I think we'll be ready."
What does he think of...
James Calado: "We've spent quite a bit of time together as Racing Steps drivers, and he did a great job last year. He had bit of bad luck that wasn't his fault, but he's a GP2 title contender for sure."
Jolyon Palmer: "I don't really know him that well, to be honest, so I haven't been following his progress."
Adrian Quaife-Hobbs: "I've only met him briefly, and never raced against him before."
Sam Bird: "He's part of the Mercedes F1 programme, which is as much as you need to know about how good he is."
Will Stevens: "I karted against him. As long as he makes a good step in Renault 3.5 this year, he could be right up there."
Alex Lynn: "We're very good friends. Look at his Macau performance and how strong he was last year. He'll be good in European F3 - but I'm a bit biased on that one!"
Nick Yelloly: "I like Nick, a good guy who really surprised a lot of people last year. I think he's got a great base on which to build to try and win in GP3 with my old team Carlin."
Alex Lynn
Born: Romford, Essex Age: 19
What's he done?
Moved up to British F3 in 2012 as the golden boy of Formula Renault UK (in which he took 12 wins and the title) in '11, staying with Fortec Motorsport. Took time to convert obvious speed into front-row positions but scored long-overdue win at Silverstone in September, then starred in Macau with pole.
What's he doing this year?
Moves to European Formula 3 with Prema Powerteam, and has warmed up by finishing second in the Toyota Racing Series in New Zealand.
What's he got to say for himself?
"I think we made a really good choice by going to Prema. The championship is going to be very strong and competitive, but I'd like to think I'm one of the favourites. I've had some good racing in New Zealand, where I came away with most wins and poles. I'm in a good place and on good form."
What does he think of...
James Calado: "I've never raced against him so I don't really know him that well, but everyone has respect for him as being very fast. When I went to Fortec for Formula Renault, he already had a great reputation from his time there."
Jolyon Palmer: "I've no idea. I've never raced against him. I don't think I've even met him!"
Adrian Quaife-Hobbs: "He was very quick in the Renault Eurocup and in World Series tests, but I've never raced against him."
Sam Bird: "Sam's a really good guy. He helped me a lot as Fortec driver coach in my two years of Renault and taught me a lot about most things. I think he's very good."
Will Stevens: "I reckon he goes really well on low-grip surfaces. He's very fast around Motorland Aragon and really quick at Snetterton. When we were in karting he was the man - amazing."
Jack Harvey: "In karting and in F3, whenever I started I was racing against Jack. He's mentally very tough and he's one of the best at grinding a result out, even if he's having an uncompetitive weekend and it's against the odds."
Nick Yelloly: "Me and Nick often train together and that's always good fun. He's done really well in World Series so it'll be interesting to see how he goes in GP3 this season. He's a good guy and his Brummie accent's great!"
Nick Yelloly
Born: Solihull, West Midlands Age: 22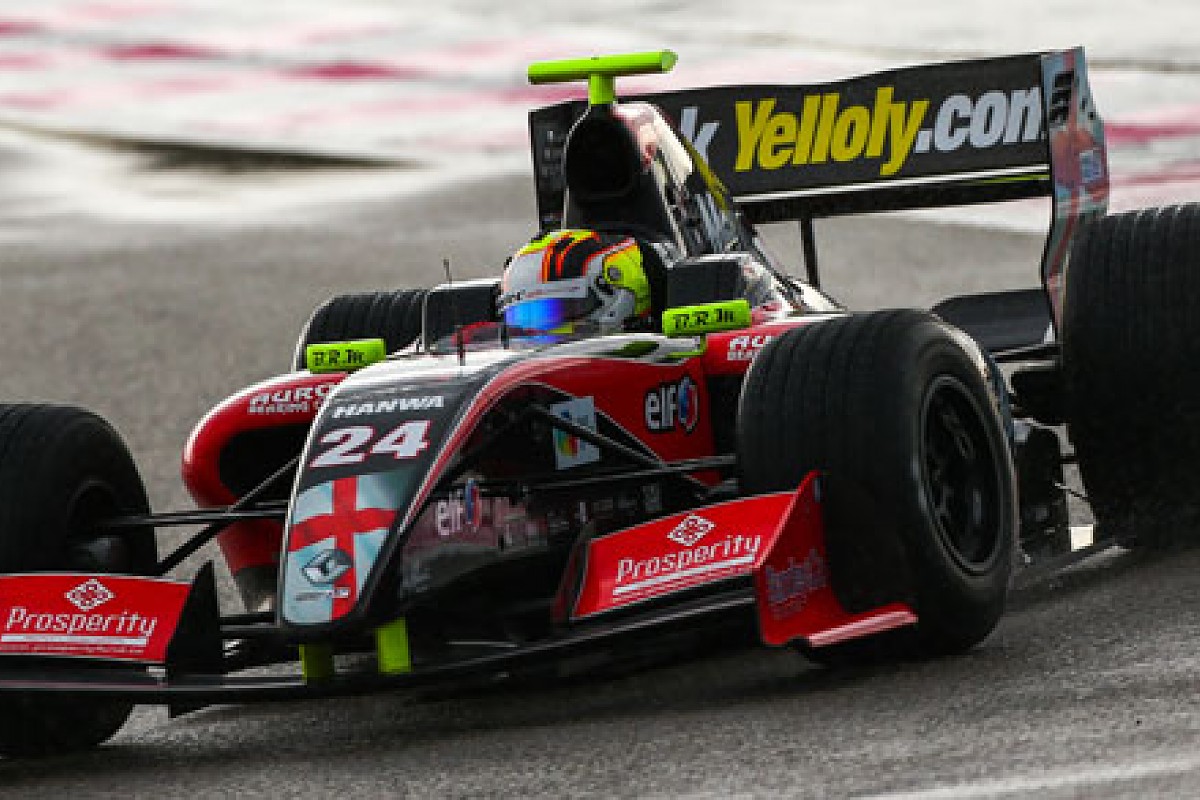 What's he done?
A race winner in FR3.5 with a revitalised Comtec team last season, Yelloly has caught up with the opposition after a late start to racing.
What's he doing this year?
A return to GP3 with Carlin, and Yelloly describes the new car as: "Very attractive - in today's climate it's a competitive price."
What's he got to say for himself?
"Starting racing late was always difficult, because we were 15, and most people start at eight in the UK. We were playing catch-up and budget problems have meant we weren't always able to go straight into a championship with a lot of testing in one of the top two teams. With the new World Series car last season, that didn't matter as much and we came out with a bang."
What does he think of...
James Calado: "I think he is the GP2 title favourite. Not many people have done better than James in their first year. You'd say Hulkenberg did a good job, but I think that tyre was arguably easier to drive. I think the consensus was James was better than [team-mate, now Sauber F1 driver Esteban] Gutierrez."
Joylon Palmer: "I've never spoken to him, but in his third year in GP2 he should be aiming for the championship."
Adrian Quaife-Hobbs: "I probably know Adrian the least as I only raced against him in one year."
Sam Bird: "I never raced against Sam on track last year, which was weird as we were both towards the front in quite a few races. His experience paid off in developing the car and having a good one in most rounds. His performance in Monaco was pretty awesome, but otherwise he was just steady."
Will Stevens: "I have raced against him since FR2.0 and know that he is, obviously, pretty good, but I haven't been his team-mate so don't know what his strong points or weaknesses are."
Jack Harvey: "We are on the Team UK programme, along with Alex. He's the first British winner of F3 for quite a while so that's a good effort. I would say the grid hasn't had the depth of previous years, but at the front they're still very good."
Alex Lynn: "We share the same trainer, Gerry Convy, who is Paul di Resta's trainer. To be Formula Renault champion is always a very good achievement, and to have pole first time in Macau is pretty special. He's going to be one of the favourites for the European F3 title."
Crossing the Atlantic
Two British talents who went to the States - only for one of them to return to Europe with his old team.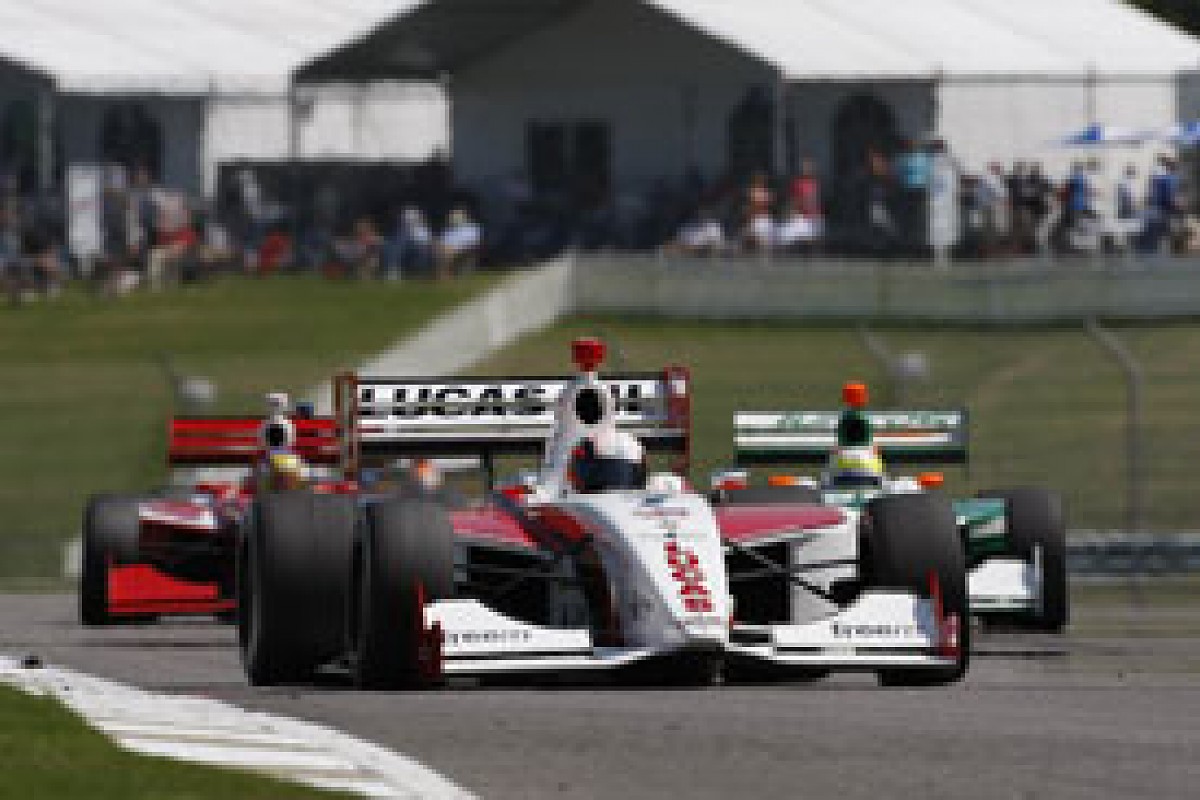 After a year in Indy Lights Webb returns to European motorsport in 2013 © LAT
One of the surprise deals involving a British single-seater racer over the off-season was Oliver Webb's return after a year in Indy Lights.
The 21-year-old only gave up the European motorsport ladder a year ago. "I was expecting to stay in the States and we were very close to signing for 2013," he says. "But then I got a call from a sponsor who wanted to back me, but wanted me to do Formula Renault 3.5. So we decided to give it another try, and it all came together quite quickly."
A deal with Fortec Motorsport, which carried Robin Frijns to the 2012 title, was thrashed out before Christmas, giving Webb a top car for his FR3.5 comeback.
Heading in the other direction is Jack Hawksworth. The Formula Renault UK race winner stepped across to Star Mazda in 2012 and won the title. He's now used the prize money to join leading Indy Lights squad Schmidt Peterson Motorsports and it wouldn't be a surprise to see him in the championship hunt once again.
More to look out for
LUCIANO BACHETA 22
The ex-Formula Palmer Audi/Renault ace took the final Formula 2 title last season with five wins, but he has nothing confirmed for 2013.
EMIL BERNSTORFF 19
Started 2012 scratching the surface of the top 10 in the F3 Euro Series and ended it regularly inside the top six. Has already won the first four Formula Middle East (FBMW) races of 2013, and should land a European F3 drive soon.
TOM BLOMQVIST 19
Son of rally legend Stig was big improver in 2012 and ended it as the F3 Euro Series' in-form VW-powered driver. Now a Red Bull junior, he's with EuroInternational for his European F3 assault.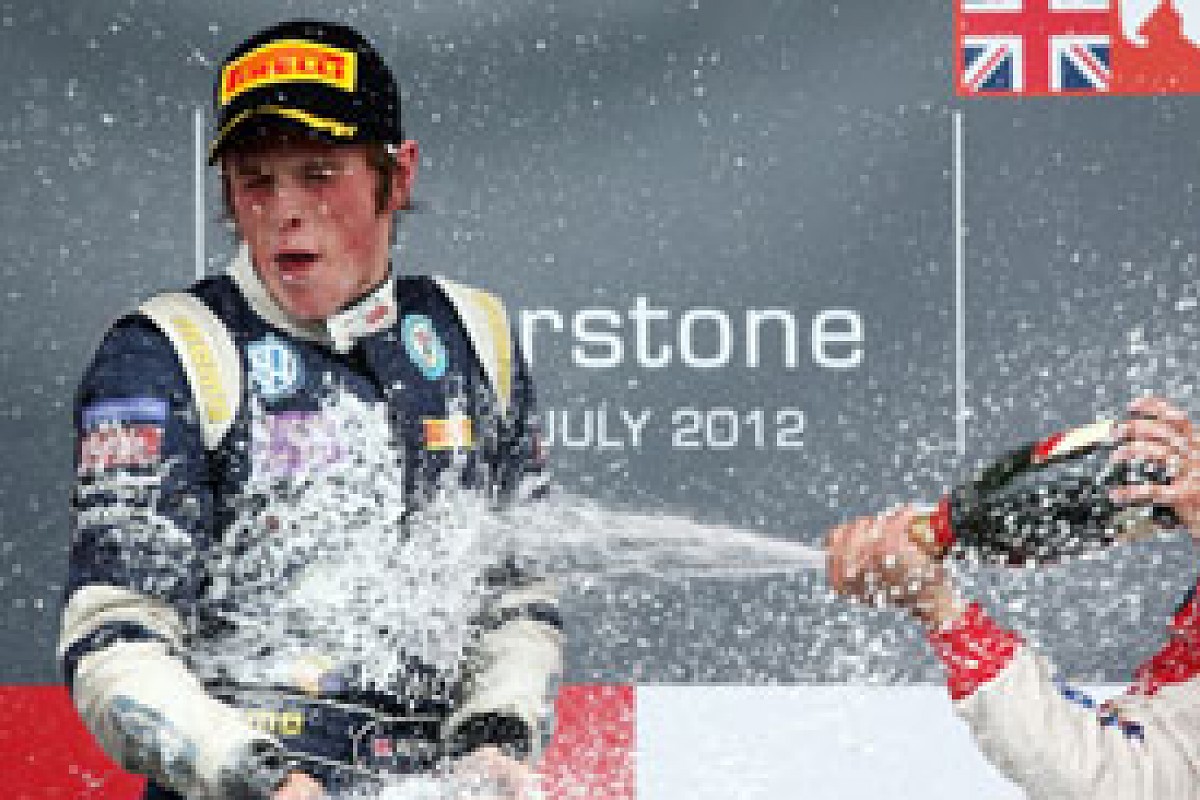 Buller celebrated GP3 victory at Silverstone in 2012 © LAT
WILL BULLER 20
Remained in contention for last year's F3 Euro Series with a number of tenacious drives from bad qualifying spots. Has a T-Sport Dallara and a Nissan engine at his disposal in European F3 this year.
JOSH HILL 22
A race winner in Formula Ford, Formula Renault, the Toyota Racing Series and the MRF Challenge, the son of 1996 F1 world champion Damon is targeting an F3 drive for 2013, most likely with Fortec.
JORDAN KING 18
After finishing 2012 as Formula Renault NEC runner-up, and starring in the MRF Challenge in India over the winter, he is moving into the European F3 arena this season with Carlin.
JANN MARDENBOROUGH 21
This Nissan GT Academy protege has already made the switch to single-seaters - in the Toyota Racing Series - and now moves to European F3 with Carlin.
MELVILLE McKEE 18
A run of nine consecutive top-10 finishes earned him eighth in the competitive Formula Renault Eurocup last year, and a place as a McLaren AUTOSPORT BRDC Award finalist. Yet to finalise a deal for 2013, but targeting GP3.
ALICE POWELL 20
Bounced back from a mid-season wobble in GP3 last season to finish the campaign with some feisty race performances that netted overdue maiden points finish. Still working on a 2013 programme.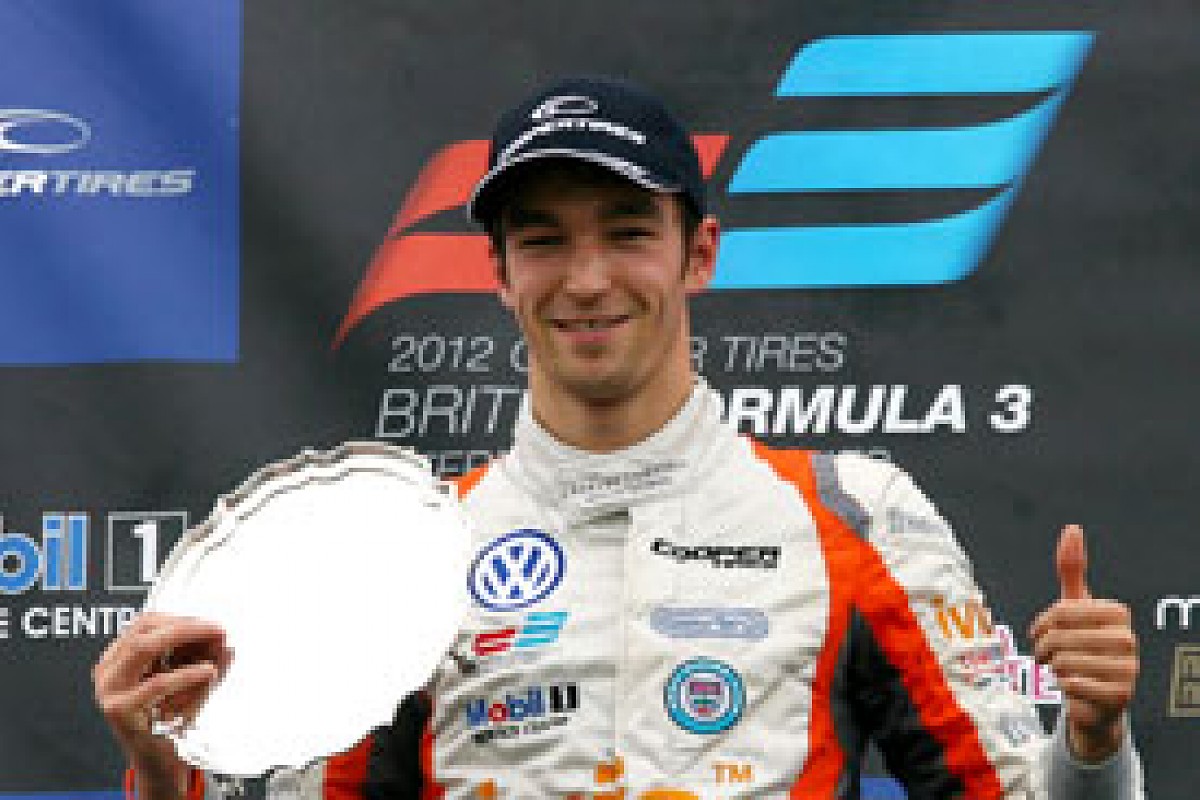 Tincknell will stay with Carlin for the move up to European F3 © LAT
HARRY TINCKNELL 21
Didn't make the progress he expected in 2012 in British F3, with wins restricted to reversed-grid races. Stays with Carlin for his move to European F3 - one of three Brits in the team's line-up.
JOSH WEBSTER 19
After narrowly losing out on the Formula Renault BARC title, this amiable young driver is making the big step up to GP3 with Status Grand Prix.
LEWIS WILLIAMSON 23
Made eight starts in GP3 after being dropped by Red Bull early last year. Has also been used by Red Bull's F1 team for simulator work since losing his place on its junior roster, but is currently without a drive.