For a man who openly admits he prefers life out of the spotlight, you would think the job of Formula 1 team principal would not be ideal territory.
Yet for new Caterham boss Cyril Abiteboul - who was pretty much unknown to many outside of the paddock until this year - there has been no shying away from everything the role entails ever since he took over from Tony Fernandes last month.
For Abiteboul has been brought in with a clear job list: stop Caterham from treading water in Formula 1, get decent results on track, and help it achieve an identity not as one of the new kids on the block but as a genuine part of the establishment.
"We won't be able to use the 'new team' tag as an excuse forever," he tells AUTOSPORT. "There is a sell-by date for that.
"Next year we must make a step. We must be a competitor and not just one of the new teams. Even if we have obtained the title 'best of the new teams', which is good, we need to forget about that. We need to be a competitive team in itself."
Abiteboul's low profile may bring questions as to whether or not he has the qualities needed to succeed Fernandes, but he is a man who has learned a great deal in the shadows over the years.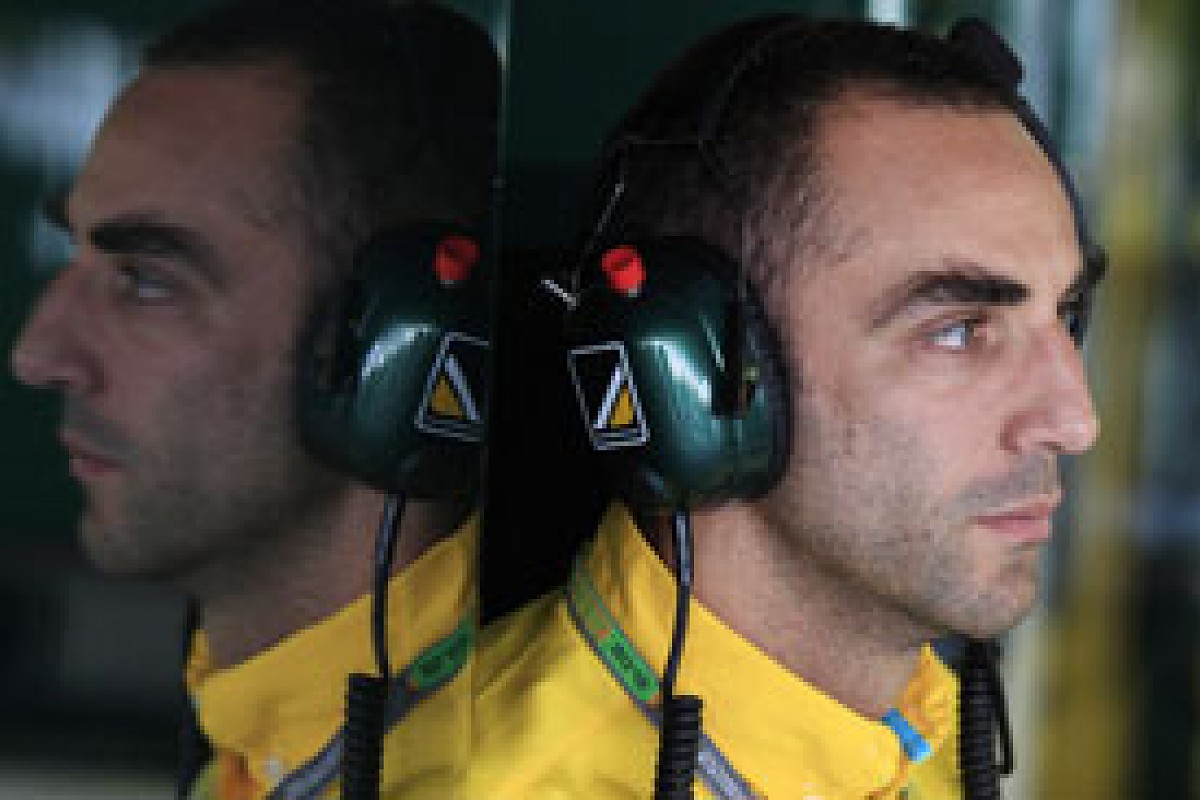 Despite his low profile, Abiteboul has extensive experience in F1 © LAT
A long-time employee of Renault, who was appointed as business development manager for the F1 team in 2007, he was educated in the art of running successful F1 operations by Flavio Briatore.
His presence at the team during the 'Crashgate' era, when Renault came close to quitting F1, altogether also taught him much about the skill of recovery.
In 2010 he was appointed executive director of Renault Sport, which runs the company's customer engine programme in F1, where he cut his teeth and learned a lot about how manufacturers/team relationship work during an era of domination with Red Bull.
Those experiences - of both how to do it and how not to do it in F1 - mean that Abiteboul is not arriving at Caterham thinking he must ring through the changes to succeed.
Instead, he believes it is essential the team is given breathing space to allow things to settle down - having gone from a non-existent entity a few years ago to becoming a full fledged outfit that slotted in a factory move in the middle of the 2012 season.
"I would like to bring a little bit of stability to the team - which again has had a lot of changes already." he explains. "Moving from zero to 300 persons in less than three years shows there must have been some changes, so it is about the group together now.
"We need to make sure that people work well together, and processes are implemented and executed. We have to have the right governance to make sure we are making the right decisions from both a financial and technical perspective.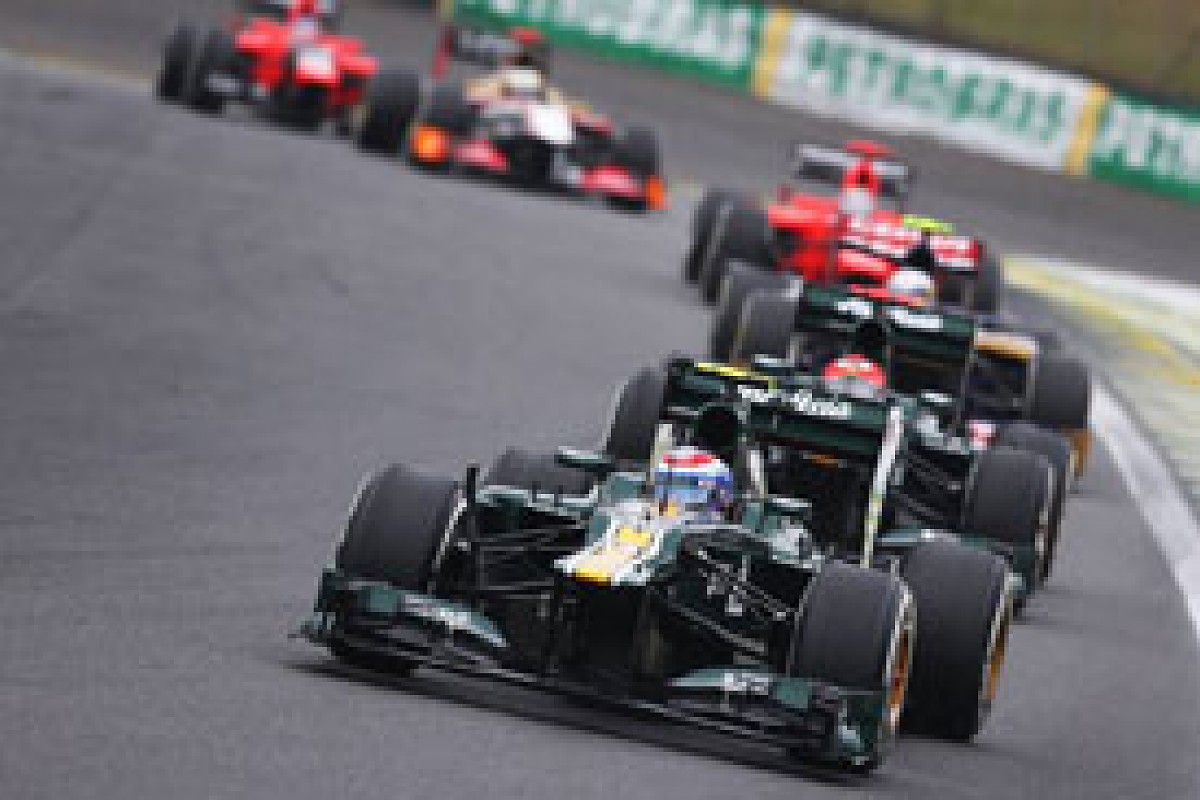 Caterham beat Marussia to 10th in the constructors' standings in Brazil © XPB
"So it is more about consolidating everything - dealing with the changes we have to deal with - and that is something I prefer to do in a calm manner rather than to be driven by emotion and go in a completely new direction. I don't think the results we have had give urge for any radical change."
That might be difficult to square with Caterham's 2012 campaign, which definitely fell below expectations. With the same Renault-powered engine, gearbox and KERS that Red Bull put to devastating effect to win the drivers' and constructors' championships, the outfit never looked like seriously becoming a threat to the established outfits - and struggled at times to fend off non-KERS outfit Marussia.
Abiteboul does not deny Caterham should have done more, but thinks that not everything was as bad as some claim - and that perhaps the root of the problems lay in the outfit trying to do too much too soon.
"Not everything went wrong," he responds when asked to reflect on last year. "If you look back in time, to the first year and the start of 2011, we were suffering with some reliability issues.
"Again, making the decision to start the company from scratch, you have to work to get the car to do one lap, and after one lap, two laps, and after two laps, almost a race distance. This is something we forget. In year one, and part of year two, we were suffering with that. This year, there were no reliability issues apart from the ones related to parts of the product we don't control. So, reliability is there.
"On performance, there have been pros and cons. If you look at the midfield, we have not caught up with them. But it is never easy to do that because we need to develop faster than they do. That really raises the question about your facilities - and we have had to deal with the move from Hingham to Leafield."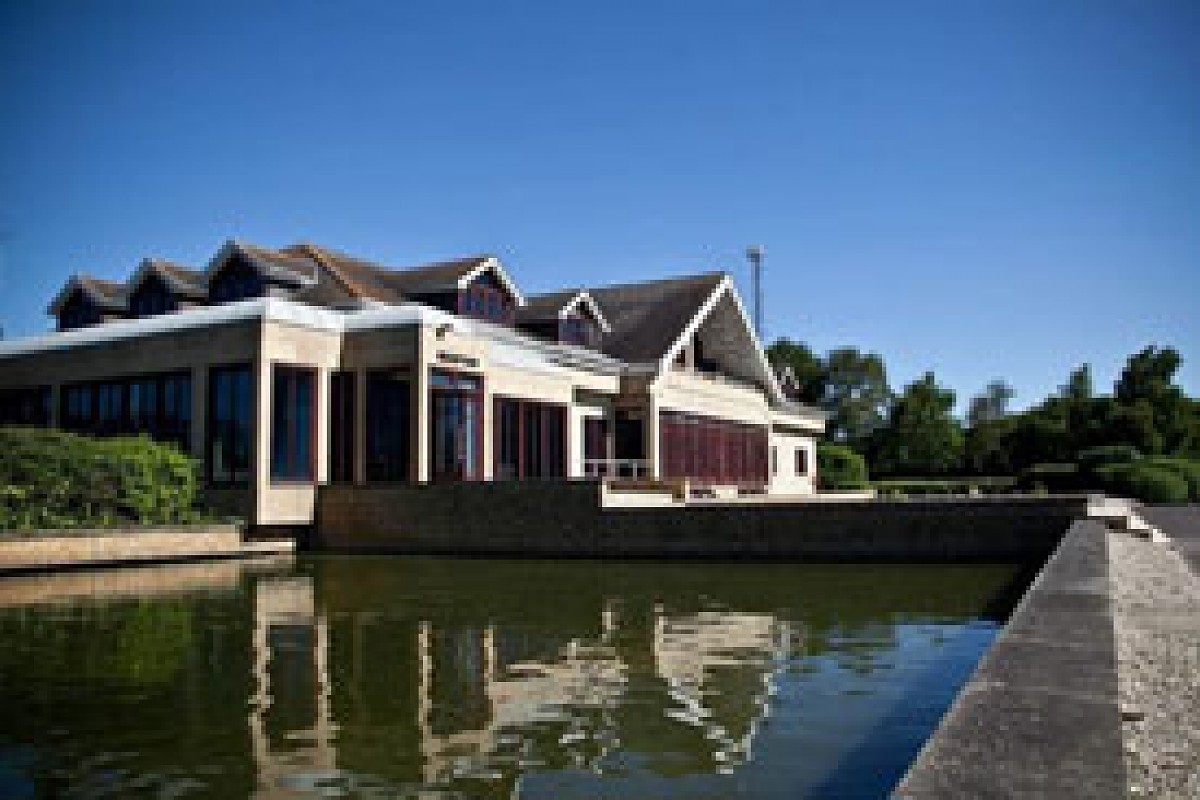 The team moved to a new base in Leafield during the summer
Abiteboul certainly believes that change had an impact - it was another factor the squad had to deal with, even if it could be a positive move in the long-term.
"That was something that distracted our efficiency in terms of catching up with the development pace," he adds. "And again, looking at the data and analysis we have, we see we have not lost ground to the midfield.
"Clearly where we have not done a good job in comparison to Marussia. Taking into account the engine difference, the KERS difference, the DRS difference with HRT, we see on the aerodynamic side we may not have done a job as good as them.
"Part of that is because we went in some directions that were a bit too sophisticated for us - and that we were not completely in control of. So we have now to get back to something that is more traditional and we can control.
"We have been making an upgrade to our facility, the windtunnel that we use, our CFD, the software we use, and the methodology we use. It is not very sexy, but it is a process we have to follow carefully.
"We need to keep our head down. There is no magic in Formula 1. Maybe we were expecting some big thing to happen, and it has not happened."
One early piece of good news for Abiteboul was the way in which Caterham rescued 10th place in the constructors' championship at the final race - when Vitaly Petrov came through the chaotic Brazilian Grand Prix to secure a vital 11th place finish to lift it ahead of Marussia in the standings.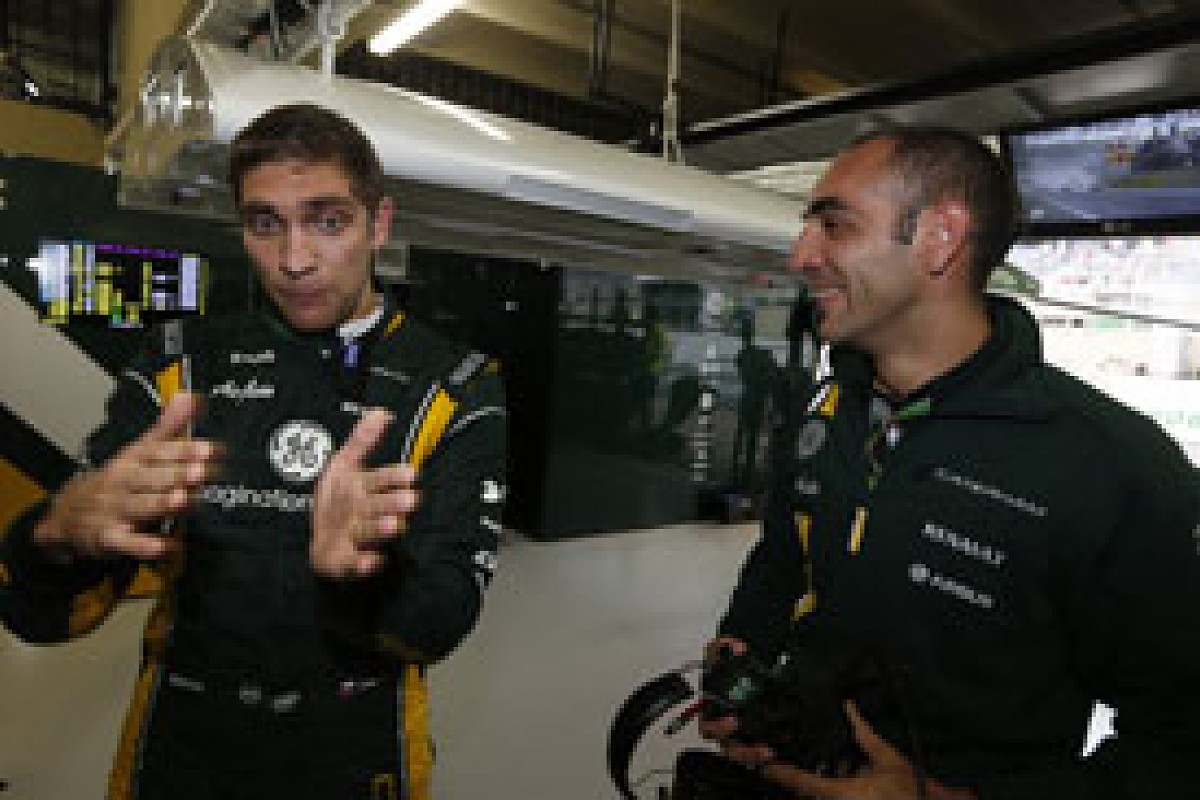 Petrov's 11th place at Interlagos had massive financial ramifications © LAT
The move not only saved Caterham from having just under £10 million wiped from its budget for not finishing in the top 10, but also removed the spectre of it potentially losing the more valuable £25 Column 1 payment at the end of 2013 if it was beaten again next year.
Nevertheless, Abiteboul had already prepared financial predictions for his board that included a worst case scenario of it finishing 11th. Even had that nightmare happened he was not unduly concerned - and he reckons the core financial grounding of the team is in good shape.
"The stability of Tony's business platform is protecting the team from the sponsors making rapid decisions based on lack of performance," he says. "It was the sort of thing I had to live with back at the Renault team when ING decided to drop us on the back of the crisis with 'Crashgate' - and also because the results were not there.
"The sort of sponsors we have now, we are really partners in the genuine sense of the term."
Abiteboul is also pretty relaxed about the driver situation. Charles Pic has already been locked down and there is desire to lay foundations for a long-term partnership with whoever gets the second seat - to make the most of the looming 2014 regulation change.
"I am building a plan, a three-year plan for the shareholders and for Caterham, to promote the brand and eventually the product. I want our driver situation to be as stable as possible for the next three years, because we have to deal with a lot of changes, with a new power unit that will have an impact on the way we manage a race, manage the car, and manage strategy.
"Therefore I would prefer for the drivers we have in 2014 to continue from 2013."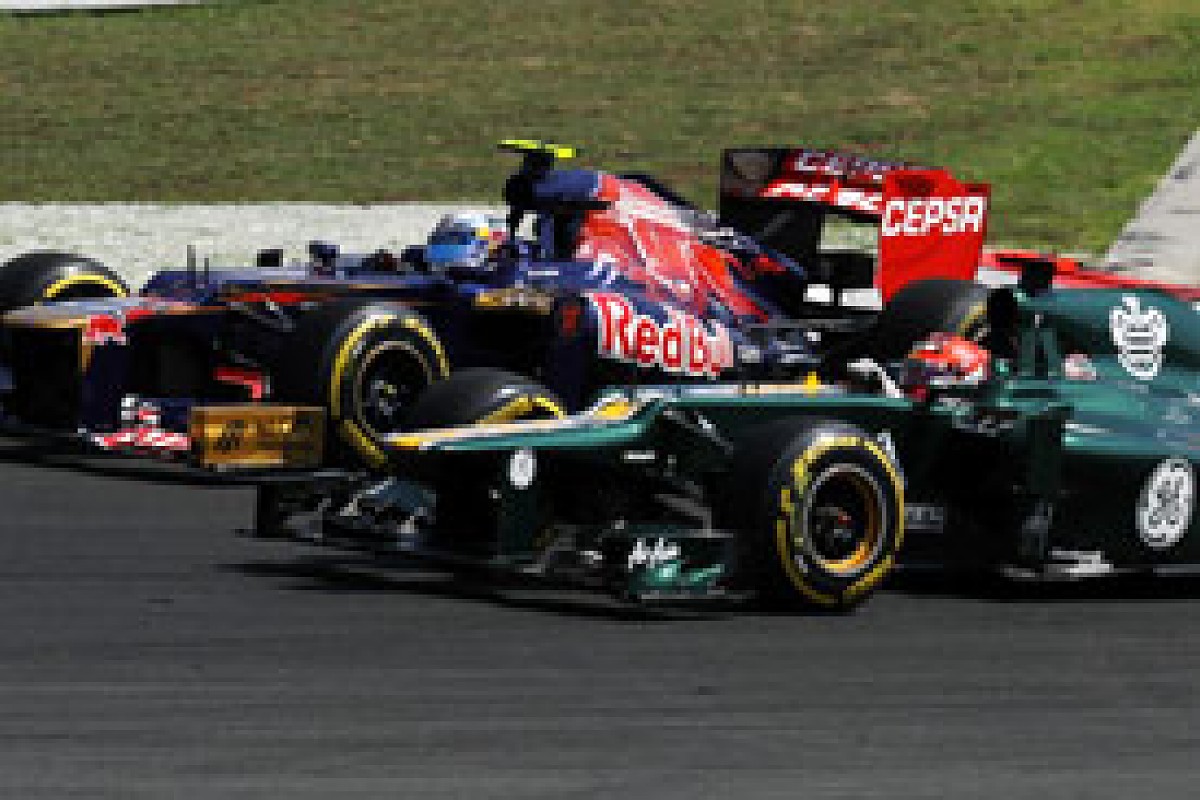 Stable regulations could help Caterham's bid to close on the F1 midfield © XPB
It is one thing talking a good game; in 2013 Abiteboul knows Caterham also has to deliver one. Stable regulations mean there is every chance for it to make that jump and close in on the midfield, but nothing is being taken for granted.
"We know what we want to do," he says. "We have set ourselves some targets on the aero for the winter. We set ourselves some targets in terms of pace of development for the season next year, but what we don't know is what the others are doing. So we will find out in February. We should be able to close some of the gap to the midfield, but I think it would be aggressive to say we will be able to close the entire gap.
"That is something that may happen over the course of the season if we develop faster than then, but to be able to do that we need to follow clear methodology, to have good facilities, and a good correlation of the different areas of the development programme. That is why stability is important to do that.
"We are taking time. I need to play both the middle-term card because that is the expectation, but also the short-term one because F1 is extremely short-term sighted.
"In particular, we want to exist in the show. Right now, when you are not competing in the midfield, you are not in the show. When you have guys who are working 20 races, where is the motivation when you are not competing, when you do not have a single opponent? It is not good for the motivation.
"I would like us to be able to compete against someone next year, and preferably at the front rather than at the back."
In F1, as every team principal finds out sooner or later, there is no place to hide. It's time for Caterham and Abiteboul to deliver.