This year's Formula 1 World Championship was nothing short of remarkable. That Hollywood ending at Interlagos was the climax of an unpredictable season - a shame then that it was slightly tainted by that yellow-flag controversy a few days after the chequered flag fell.
Sebastian Vettel richly deserved his third successive championship, but Fernando Alonso would also have been a worthy champion if that final race had worked out in his favour. He showed admirable resilience, and has created a special aura as 'Fernando at Ferrari'. Lewis Hamilton was back to his best after his dip in form that we talked so much about in 2011, and Jenson Button showed that fantastic touch of his.
Kimi Raikkonen's comeback after a couple of years out was a big success, and we all loved that radio banter with his engineer in Abu Dhabi! We saw some great racing, super overtaking moves, and I think it was a season we'll remember in years to come.
A lot of people should be proud of the show that they created in 2012. Looking back now, there were lot of good stories, weren't there?

VETTEL'S TRIPLE CROWN
In the five years since his F1 debut, Sebastian has scored three world drivers' championships, which is an incredible achievement in such a short space of time. I only raced against Sebastian very briefly, so it's difficult to say how I'd judge him if I was racing him week-in and week-out now, but I think it's fair to say he's more liked than his compatriot Michael Schumacher was during his dominant period.
Red Bull's third consecutive constructors' title was also impressive. Looking at the stats, a one-in-four hit rate of grand prix wins is mighty.
Red Bull struggled slightly at the start of the season, although still won the races in Bahrain and Monaco. It was nothing like the dominance of 2011, until the team hit that purple patch around the Singapore Grand Prix. Like with anything in life, if something is too successful then even hardcore fans of that team or driver crave some competition and battles.
From my media standpoint, it's not a great story if Sebastian and Fernando are friends having breakfast and playing pool together. While they weren't at loggerheads, like Piquet and Mansell were, you started to sense a flavour that wasn't vanilla between them. Monza was a good example; there's a bit of needle there.
You've got to look at Belgium and Japan as the races where the championship went away from Fernando. Spa was just one of those racing deals that you can't do anything about. At Suzuka, I can't see what else he could've done. I don't think he was actually trying to squeeze Kimi Raikkonen, but I also think Kimi should've realised Fernando wasn't going anywhere.
All very unfortunate, and Alonso winning the championship in a Ferrari that was a long way off being the fastest car would have been an amazing story. He drove quite brilliantly with what he'd got.
NOT BAD FOR NUMBER TWOS?
Webber and Massa couldn't match their team-mates but still had highs © XPB
When you look at Mark Webber and Felipe Massa, they were very much in the shadow of Vettel and Alonso respectively. You'd say Mark has the better chance of realising his dream. He's a fast driver, but you have to say Seb enjoys a psychological edge over him.
I lived through a time at McLaren where I wasn't the chosen one, and with the benefit of hindsight I also realise that over the fullness of my career I wasn't as quick as Mika Hakkinen. When you're in your career, of course you don't see that.
In pace terms, there's probably not that much between them, but Mark didn't get the car off the grid very well, and has never won a race from anywhere other than the front row in his F1 career. When he's on form, like Monaco and Silverstone, he can have the dominant weekends. Why he can't do that every time? That's a question for him.
As for Felipe, he did a great job in the second half of the year to come back from nowhere and look like the driver he was prior to his nasty accident.
McLAREN FALLS SHORT AGAIN
It's remarkable that McLaren, considering the pace its car packed combined with its driver line-up, actually finished behind Ferrari in the constructors' championship. How do you work that one out when Massa didn't turn up for half the races?
The season was topped and tailed with wins for Button, in Australia and Brazil, and his new role as McLaren team leader for the future should help iron out any bumps in his performances. Jenson has shown Lewis-matching pace on occasions, and he's in a confident, happy place now after winning the last race of the season.
The last two years of Hamilton's McLaren career have been intriguing to watch. I thought we'd lost the Lewis that we saw challenging for the world title in his debut year - he grew up in the public eye and had a few things affect him from the personal side.
After a tricky 2011, he was a far more solid performer this year. When the decision was announced regarding his move to Mercedes, whether it'll be for better or worse, it was like having the old Lewis back. It's going to be so interesting to see how that scenario develops as they fine-tune that organisation.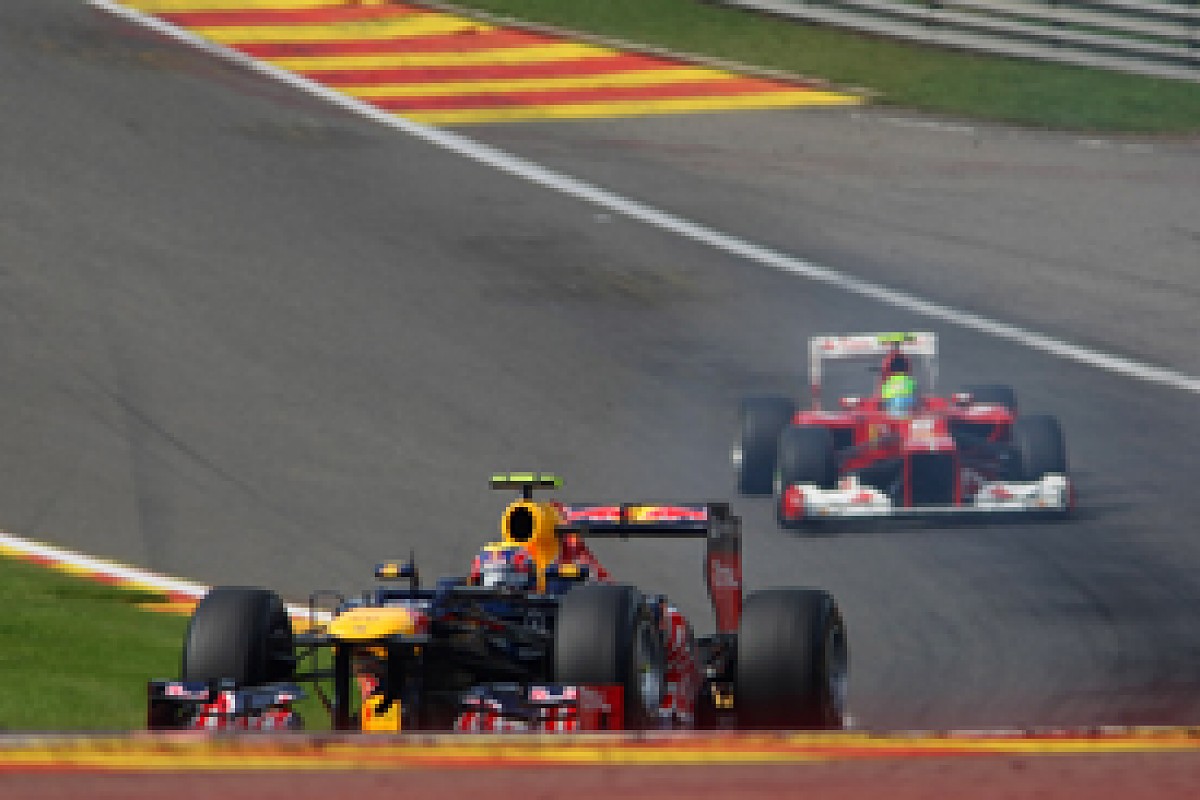 Coulthard spent his final year at McLaren knowing Montoya was about to replace him © XPB
When my McLaren career ran its course, it was more of a forced-hand switch than the way Lewis has decided to leave a team that still wanted him.
For me, they'd signed Juan Pablo Montoya a year in advance, although he only lasted a year and a half before he buggered off and joined WeightWatchers!
Lewis has moved on as a racing driver and he'll move on as a person, as he won't be so micro-managed to the point of being advised what to say.
The other big McLaren news of 2012 was the decision to take Sergio Perez over Nico Hulkenberg. Were Perez's great results in that Sauber in Malaysia and Italy down to the car, and can he deliver the consistent results McLaren expect? He's got a huge learning curve ahead of him - wins will be expected, and even making the podium can be a disappointment. It's a different mentality to get his head around, and he'll have to be quick about it.
Arguably Hulkenberg would have been a safer pair of hands. Never mind what he did in Brazil, he was getting stronger and stronger at Force India as the season progressed. Looking at it another way, commercially you can say that McLaren has shaken the British tree, which might have precluded Paul di Resta, and the German tree has been pretty well shaken too. Mexico, on the other hand, is another market to tap into.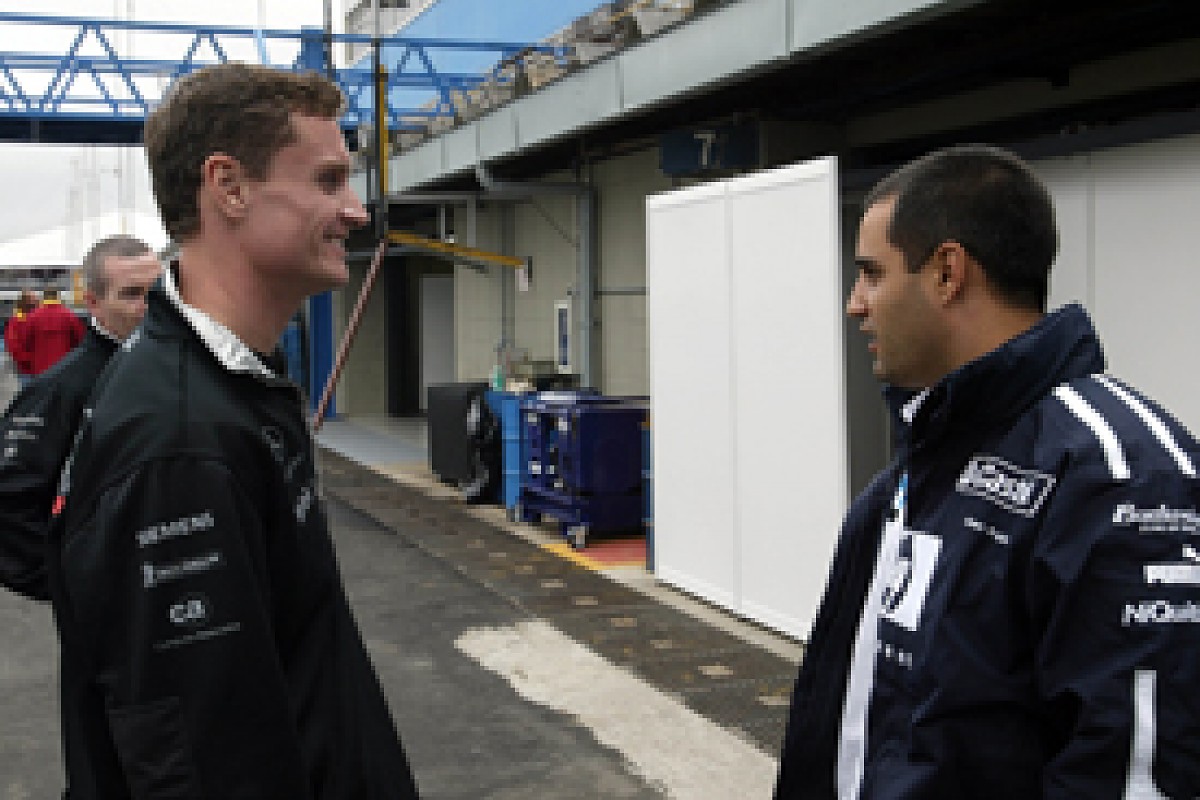 Raikkonen proved his doubters wrong © LAT
KIMI'S BRILLIANT COMEBACK
At the beginning of the year, it looked like Raikkonen was just easing himself back into it. He looked a little bit heavier than when he first arrived in Formula 1, carrying a wee bit more neck fat, and you certainly won't see him entering any triathlons soon! I have to admit, I wasn't convinced, and that slight hesitancy in Bahrain probably cost him a race win early on.
Later in the year, he delivered some bloody good wheel-to-wheel racing. On reflection, he took a while to get that sharpness back, but that ballsy move on Schumacher at Eau Rouge put that one to bed. He finished every race, and only didn't score in China because of a poor tyre strategy. That consistency served him well, and his approach paid off.
His team-mate Romain Grosjean was making an altogether different F1 comeback, and his post-Spa ban made the most headlines. He came back looking like he was driving scared, but when you're involved in so many incidents it can't always be someone else's fault. I know Jackie Stewart made himself available to Romain, so I'm surprised to hear he didn't tap into that vast knowledge.
THE SCHUEY EXPERIMENT - #FAIL
I was chatting about this to Jenson the other day, and he thinks Michael still had the speed. Now Jenson may have more data to come to that conclusion than I have, but looking at the basics, comparing Michael to his team-mate is the key indicator, and it didn't look like that to me.
Is Nico Rosberg slightly quicker than Michael at his peak? Maybe... but for me the more likely explanation was that Michael lost that great single-lap qualifying performance.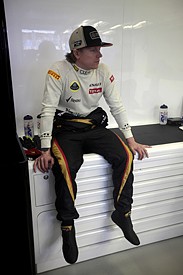 Schumacher's comeback is over after three disappointing years © LAT
Will anyone notice Michael isn't there next year? Any more so than they didn't notice Jarno Trulli or Nick Heidfeld weren't there this year? Nobody is bigger than Formula 1, not even its most successful driver.
This was a defining moment for Rosberg to outpace and see off Schumacher, and take his first grand prix win in China.
Now he's got another huge test with Hamilton coming into the team next year. Will he try and be the number one, or will he be number two to Lewis's speed? Let's see his results when the pressure is really on.
WILLIAMS BACK ON TOP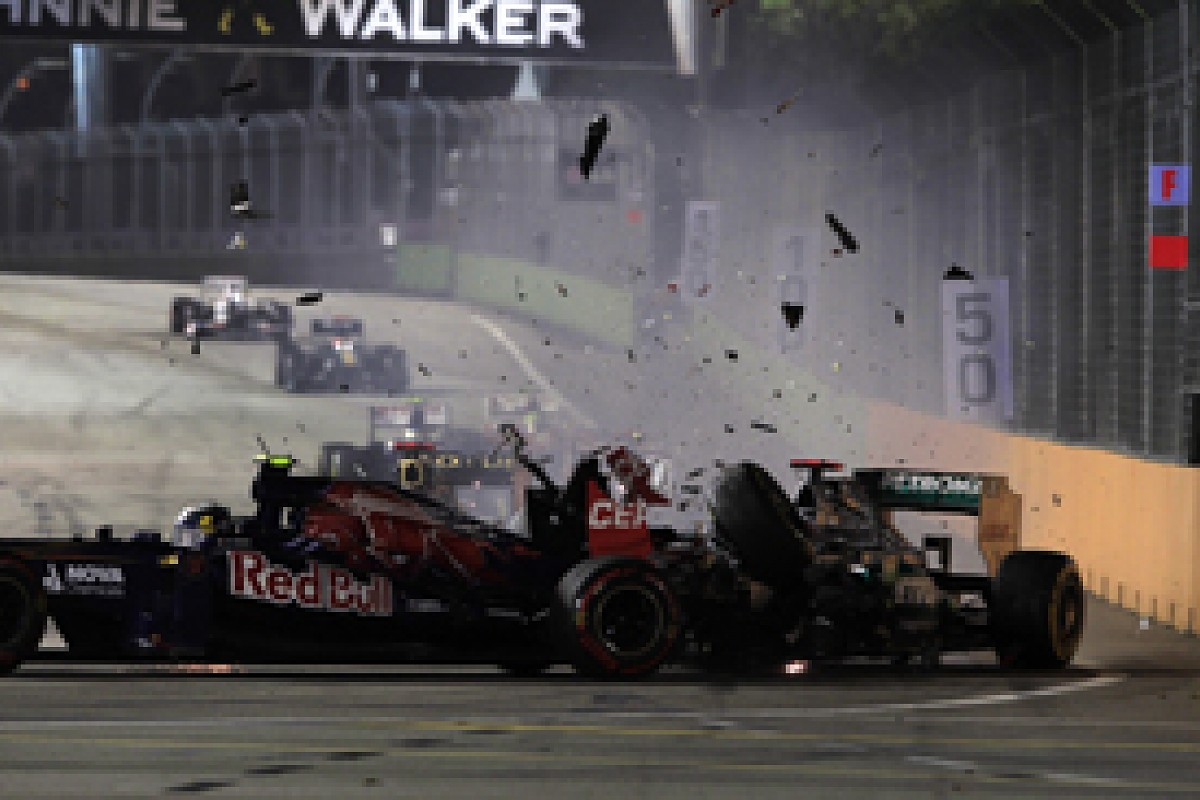 Maldonado brought Williams back to the top step © LAT
As ever in racing, stuff happens that can make things just drop into place for you.
When Lewis was slung to the back of the grid at Barcelona, Pastor Maldonado was unleashed and drove away from the front, holding off great pressure from Alonso, and took his first grand prix win.
And after his most impressive moment of the year, a fine display of managing his pace and tyres, he proceeded to not score any points for ages!
I know Frank rates his 2013 team-mate Valtteri Bottas very highly, and he actually mentioned he was in the Ayrton Senna-like category, which was a very bold statement.
AS FOR THE REST
Both the Toro Rosso guys achieved enough to get another year, but the only comparison we have is against each other. So we know they're either both very good, or both very average!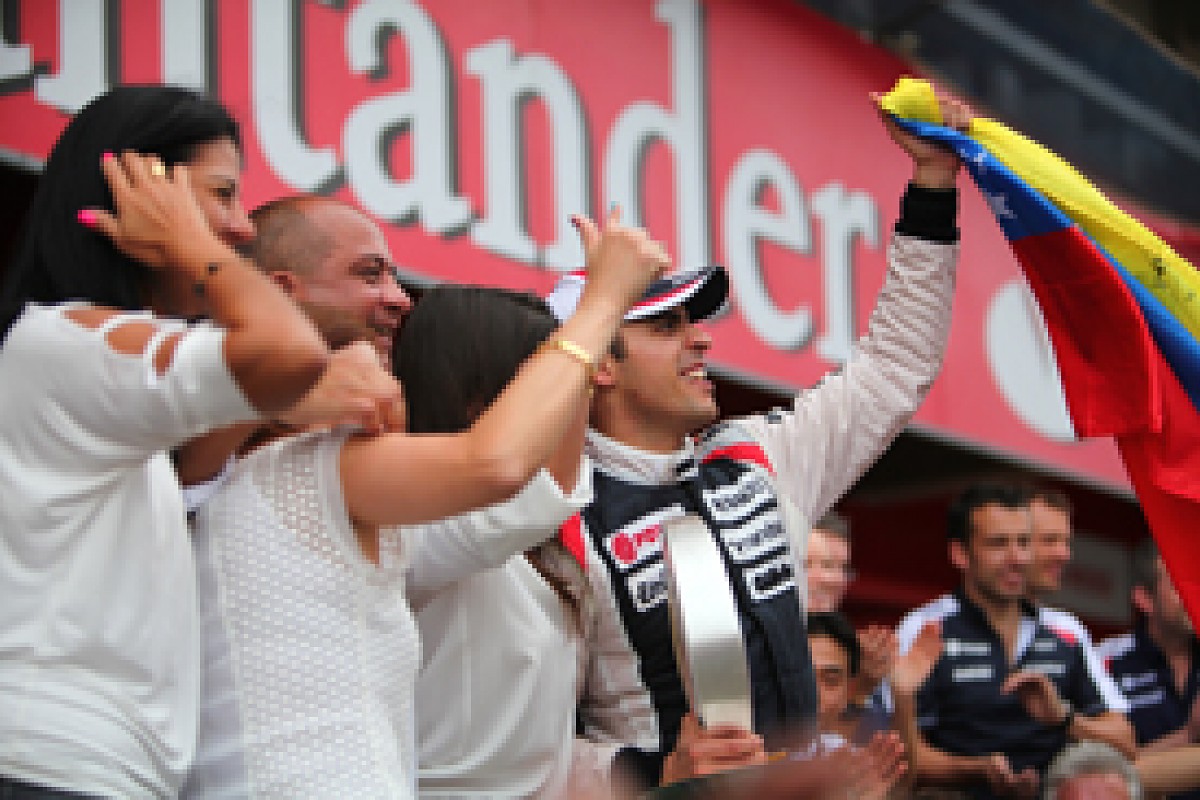 The Toro Rosso duo have proved hard to judge so far © XPB
I presume they're good, as they've made it to F1, and the stats suggest that Daniel Ricciardo is better at getting the car further up the grid, but that Jean-Eric Vergne's a decent racer. So year two for them will either be their last in F1 or their springboard to greater things.
In terms of tail-end teams, I remember not making myself popular with them by saying F1 was all about quality, not quantity. This sport is a hell of a challenge even when you've got big funding, never mind building a team from a standing start three years ago. I admire what they've done, because you could argue it's harder work on a smaller budget to achieve what they do.
But when you can't score a point, even when they go down to 10th, it shows how bloody hard it is.
MY PERSONAL HIGHLIGHT
Being an old-fashioned sportsman, my highlight of 2012 was actually the etiquette displayed by Vettel when he crossed the line in Austin. He'd just been beaten, lost a race due to traffic, but you can see him clapping his hands towards Lewis after the chequered flag. That was a fine moment of acknowledgement that reminded me of my father telling me to always shake the hand of the winner, so if you win there will always be someone to shake your hand. I love that.