It's remarkable that Fernando Alonso is still in contention and just 13 points behind Sebastian Vettel heading into the Brazilian Grand Prix. The intensity of the competition between the pair has been incredible, making this one of the greatest battles for the world championship in Formula 1 history.
We have seen so many amazing results this year that I wouldn't count anything out at Interlagos this weekend. After all, if you can imagine it, it can happen in F1.
Ferrari and Alonso don't have many victories this year, so you've got to ask just how does he keep himself in the hunt the way he does? He's had some great races, but he's usually been at a disadvantage in terms of what he can achieve relative to the Red Bull and McLaren teams, so all credit to him. He is talking the talk, too - even before the race in Austin when all the signs were that Seb might wrap it up.
You can argue about how they stack up against the top drivers of different eras, but there is no doubt in my mind that Fernando, Sebastian and Lewis Hamilton are all among the true greats of the sport.
Into the unknown
Interlagos is not the first circuit you would choose for the title decider if you were in Vettel and Red Bull's shoes. It's a funny little track. There are not many turns, and you complete the lap very quickly. Because the laptime is short, it would be a mistake to assume Alonso won't be close there, even though if you look back over the season he clearly needs the intervention of other factors if he is to have any chance of gaining the upper hand.
Fernando will want rain. As we saw when he won in Malaysia, or took pole positions at Silverstone and Hockenheim, those conditions give him his best opportunity.
Vettel will be way of the rain © XPB
Sebastian can't afford to be conservative just because he seems to hold most of the cards, either. The last time we saw a driver going conservative while trying to wrap up a championship was Jenson Button in 2009, and he struggled during the second half of the year, so it's not necessarily the right approach.
Seb, however, is young enough, quick enough, and confident and worldly enough to drive as normal.
He'll react to his emotions and, as we heard last weekend, if he's upset, you'll know about it. Some people might not react favourably to that, but he's got his heart on his sleeve and is incredibly good at handling the pressure.
Red Bull will inevitably be nervous given the situation. Ideally, the team would have wanted to wrap it up in Austin, but winning world championships is meant to be difficult. They'd certainly rather be going to Brazil with a 13-point lead and the car as it is rather than being in a different situation. They just have to go and get the job done.
What I love to see, though, and what I saw in Austin, was this incredible respect among the top drivers. We saw Sebastian pulling alongside Lewis after the chequered flag and applauding. That is absolute racing respect, and I'm sure we will see that again this weekend.
Everyone's a winner
Neither Sebastian nor Fernando deserves to lose this championship.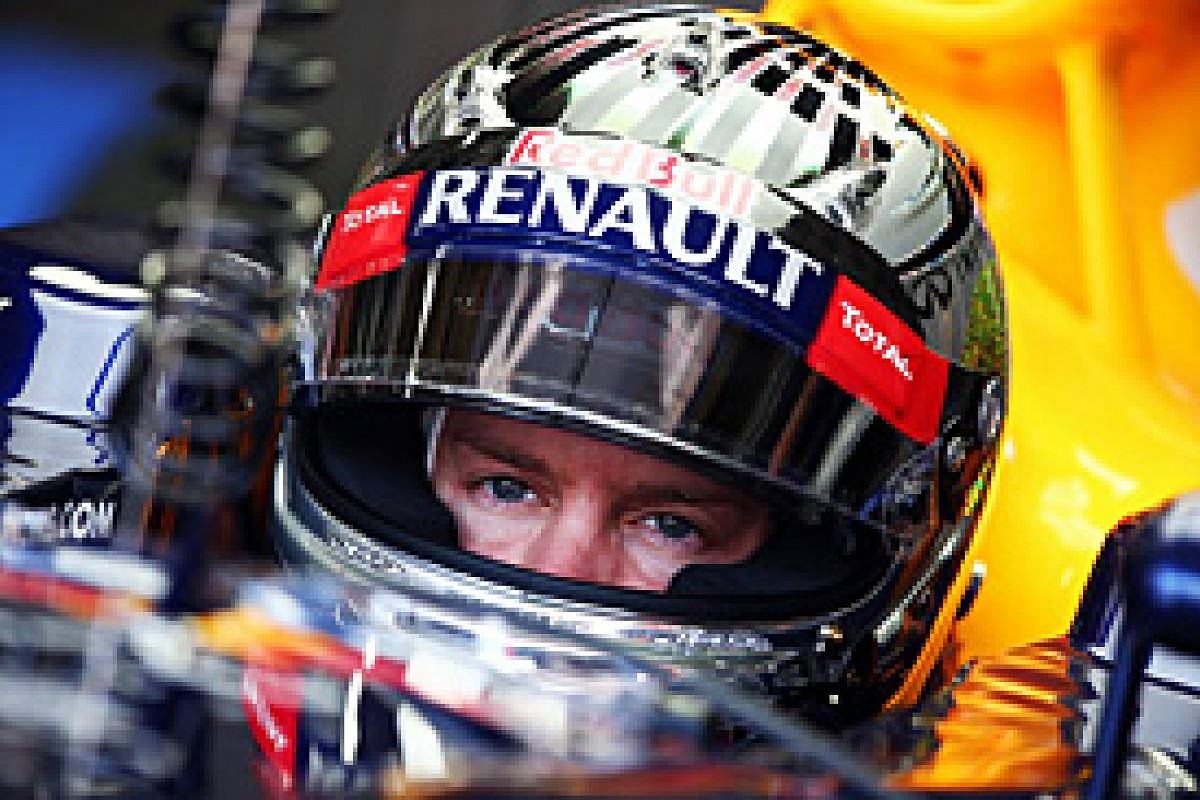 Alonso says he has nothing to lose © XPB
It doesn't matter who your heart lies with, both would be a very worthy 2012 world champion. I have to take my hat off to each. I had some reasonable races in my F1 career, but nothing comes close to what those guys deliver week in, week out.
I've never driven for Ferrari, so I don't have that emotional link to it, but I have worked with Adrian Newey and Red Bull.
I can understand why a lot of people would love to see Fernando do it, because it's Ferrari and it hasn't won a drivers' championship since Kimi Raikkonen back in 2007.
At the same time, it would be a completely deserved back-to-back-to-back championship for Vettel. And if that sounds like I'm sitting on the fence, it's because I can't choose between them! Both have driven brilliantly all year.