Red Bull makes it three in a row
Red Bull won its third straight constructors' championship in Texas.
The squad becomes the first team to win three constructors' crowns in a row since Ferrari's run of six from 1999-2004. Prior to that, the last hat-trick was scored by Williams (1992-'94). And Williams and Red Bull had two common factors during their title-winning years: Renault engines and Adrian Newey.
Apart from Red Bull, Ferrari and Williams, only one other team has won three constructors' crowns in a row since the competition was introduced in 1958, and that is McLaren, which won four from 1988-1991. Ferrari also took another string of three between 1975 and '77.
With its third title, Red Bull becomes the fifth most successful constructor after Ferrari (16 titles), Williams (nine), McLaren (eight) and Lotus (seven).
Red Bull's three constructors' titles have all come within the team's first eight seasons in existence. Ferrari took 18 years to win three, McLaren took 20, Williams 12 and Lotus 11.
Vettel's McLaren nightmare
Sebastian Vettel started the US Grand Prix from pole, but was passed on track by a McLaren, which went on to win.
So far in his career, Vettel has turned 19 poles into wins, and only five times has he finished second after starting from the front. They are: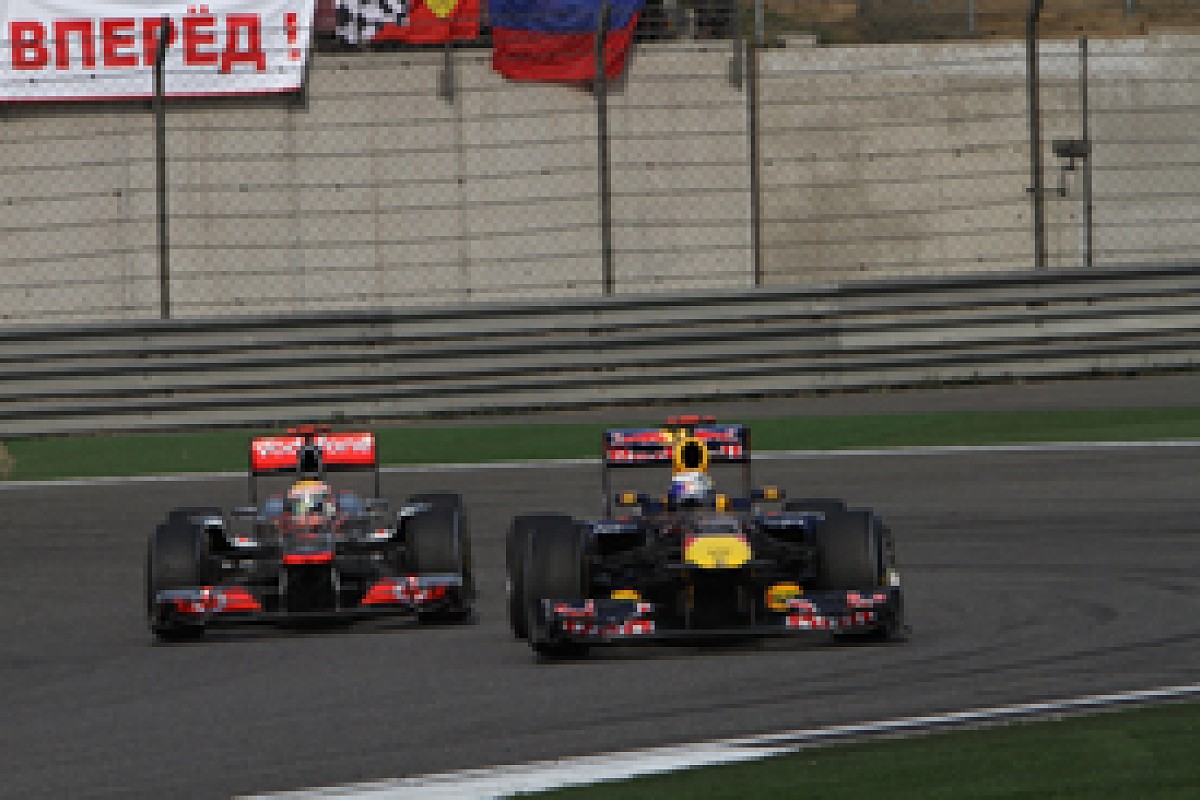 Hamilton caught and passed Vettel for the lead in China in 2011 as well © XPB
• China 2011: Where he was passed by Lewis Hamilton four laps from the end of the race.
• Canada 2011: When Jenson Button got by him on the last lap.
• Hungary 2011: Both McLarens passed the polesitter, but Vettel recovered one place when Hamilton made a mistake in his strategy.
• Brazil 2011: Where he allowed team-mate Mark Webber to pass him to take the win.
• USA 2012: Hamilton went by to victory.
Hamilton's move in Texas was only the seventh time Vettel has been overtaken all season. This in itself is a remarkable statistic, but digging deeper it emerges that the German has been passed just 16 times since the start of the 2010 season (57 races), and then only by a select group of drivers: Hamilton (six times), Button (four), Fernando Alonso (three), Webber (two) and once, after a safety-car restart in China two years ago, by Adrian Sutil.
Race
• After a five-race drought, Hamilton was back on the top step of the podium, winning his 21st grand prix. It's only the third time (out of 11 attempts) that he has beaten Vettel after starting alongside him from second position on the grid. The other two times were in Abu Dhabi last year (after Vettel's puncture) and Canada this year.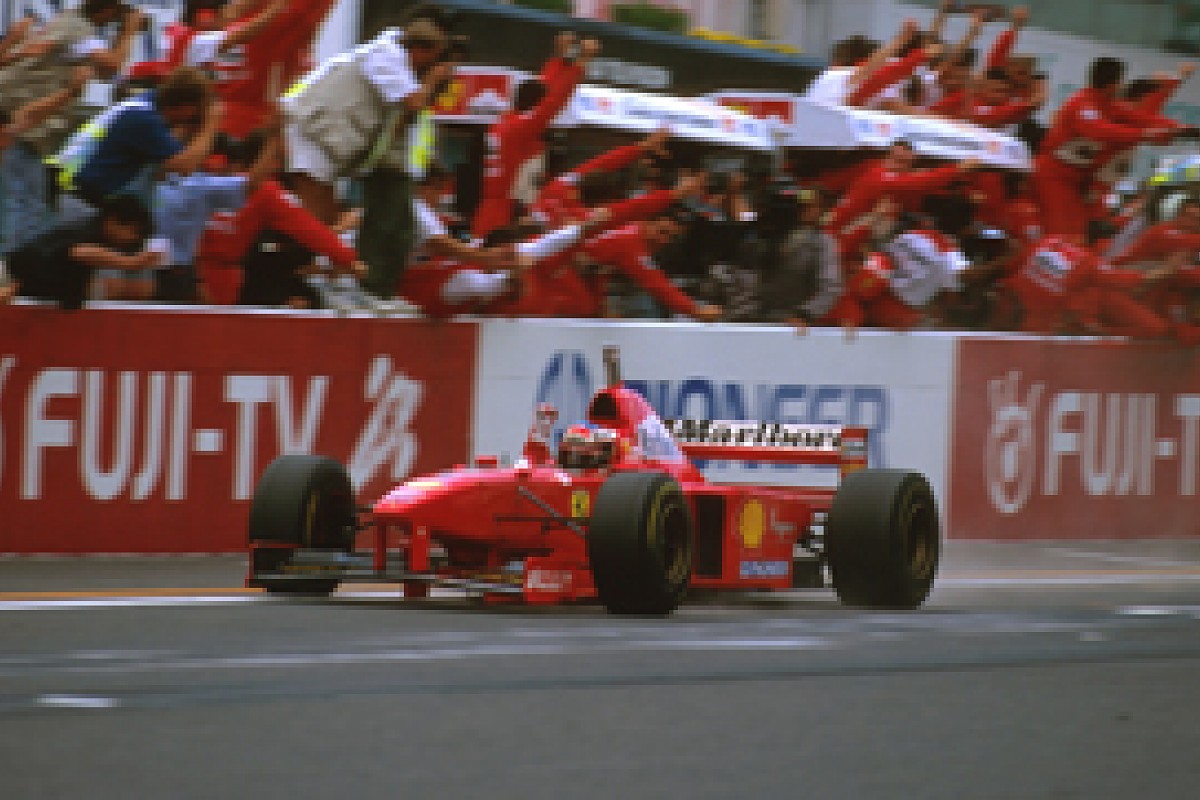 Schumacher's 27th win came at Suzuka in 1997 © LAT
• Just 0.6 seconds separated Sebastian Vettel from his 27th win (from 100 starts), which would have equalled Michael Schumacher's number of victories from 100 starts. However, Vettel did record some other important milestones: he scored Red Bull's 80th podium and the 400th for a Renault-engined car (Ferrari leads the engine victory stats with 672, followed by Ford at 533).
• This was also the 80th race in a row with a Renault engine in the points, but this statistic is less relevant in the modern era due to the limited number of engine suppliers now and the extension of the points-scoring positions down to 10th place. The 80 Renault wins leave the manufacturer second only to Ford, which has 228 points-scoring races in a row with the Cosworth DFV (Canadian GP of 1967 to the Dutch GP of 1983). Mercedes is third with 76 and Ferrari fourth with 60.
• Vettel last retired due to a racing accident after his infamous encounter with his team-mate Mark Webber in the 2010 Turkish Grand Prix. Fifty races (half his GP career) have passed since then. This puts him second to Nick Heidfeld who managed 56 races without an accident (France 2006 to Italy 2009).
• In contrast, Webber lost his remarkable record of races without mechanical retirement: his alternator failure in Texas occurred 59 races after he last stopped for technical reasons, with a brake problem in the 2009 Singapore GP.
• Fernando Alonso once again fought his way on to the podium after starting from a lowly seventh. This equalled another remarkable record for the Spaniard this year. He has ended races on the podium nine times despite qualifying outside the front three places - a feat also achieved by Alain Prost in 1986.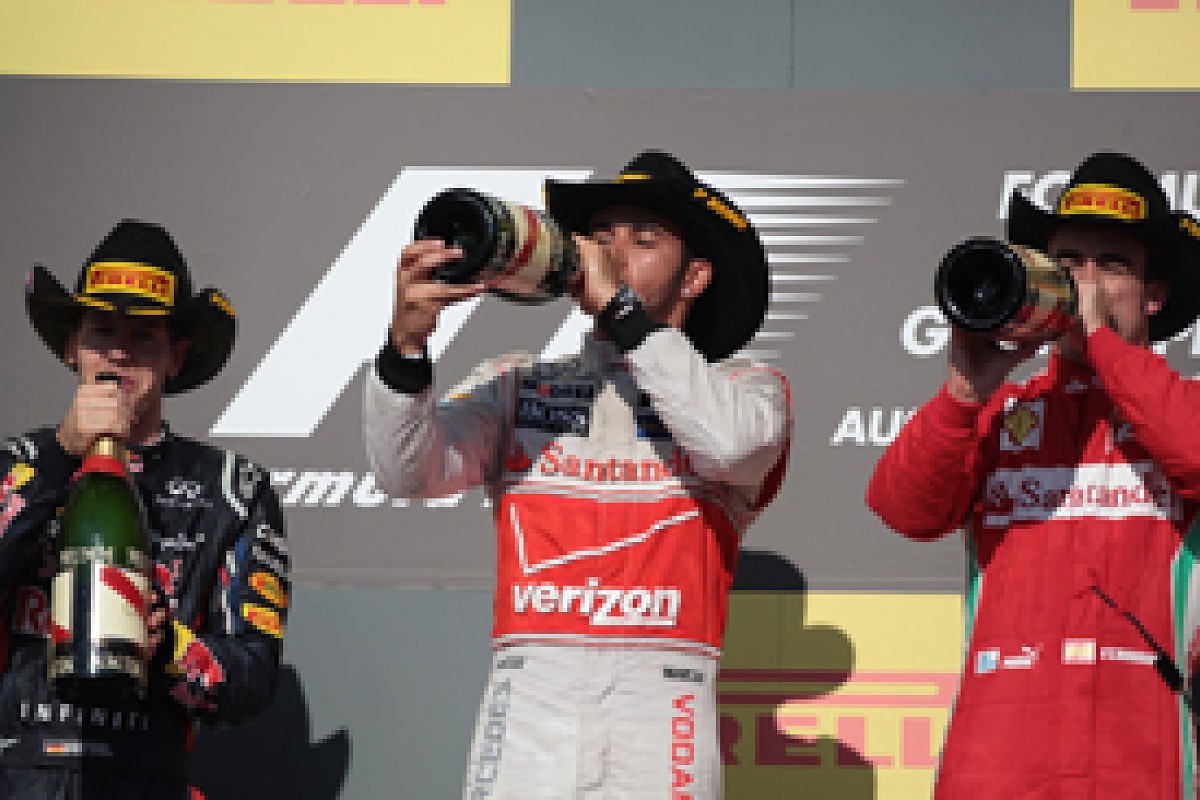 Many rate Vettel, Hamilton and Alonso as F1's top trio, yet before Austin they had never shared a podium © XPB
• Texas was the first time that Hamilton (49 podium finishes), Vettel (46) and Alonso (85) have stood on the top three steps together.
• Austin was the first time Jenson Button has finished in the points in a US GP - at his ninth attempt.
• For the first time in his career Pastor Maldonado took points in back-to-back races, and his team-mate Bruno Senna nailed three points finishes in a row for the first time.
• On the second lap of the Austin race, Michael Schumacher became the driver to achieve the most kilometres run in Formula 1, passing Rubens Barrichello's 80,585. At the end of the race Schumacher's tally was 80,882.
Qualifying
• Vettel posted his 36th pole at Austin. Alonso has never fared better than fourth since he hit mechanical problems in Monza qualifying, while over the same period Vettel has never done worse than third, penalties excluded.
• Red Bull posted its eighth pole of the season, which is almost a guarantee of a Vettel title. Since 1996, the team with the highest number of pole positions in a season has always won the drivers' crown. Ferrari has only had two poles this year.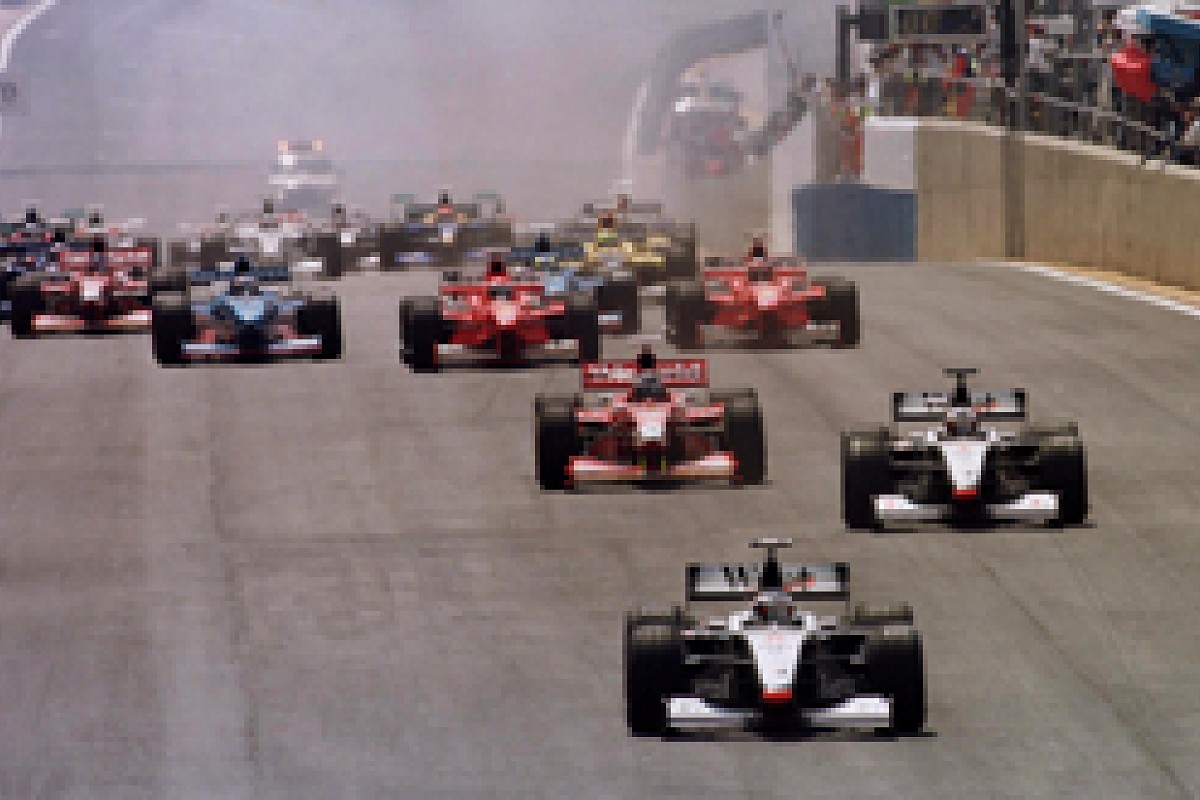 Hakkinen was the last man to pull off a totally perfect grand prix weekend in Brazil in 1998 © LAT
• Vettel was at the top of the sheets in all the six practice/qualifying sessions, the first time a driver has done this since the introduction of six-session weekends. To find a similar level of dominance we have to go back to the 1998 Brazilian Grand Prix, where Mika Hakkinen topped four sessions: two free practice, qualifying and the warm-up. Even further back, at the 1994 Monaco GP, Michael Schumacher was first in five sessions: two practice, two qualifying and the warm-up. Hakkinen and Schumacher went on to dominate their races, taking victory, fastest lap and leading lights to flag. Vettel, on the other hand, recorded the fastest lap at Austin, but failed to win.
• In Texas, Red Bull took its third straight pole when racing on a new track for the first time - the others were Korea 2010 and India 2011.
• Hamilton's 47 front-row starts equals his countryman Damon Hill's record. This was Hamilton's fourth second-place start this year, with Vettel in first place each time. After Austin, Hamilton and Vettel have shared the front row 15 times this season. On 11 occasions the German has been ahead. Since the beginning of the 2010 season, Hamilton has been second on the grid to a Red Bull no fewer than 14 times.
• Webber missed the front row in Texas after being there for a string of four races. He has managed five races on the front row since Australia to Turkey two years ago.
• By self-inflicting a gearbox seal penalty on Felipe Massa's car, Ferrari had no drivers on the first three rows of the grid for the first time since the European GP in June when both cars failed to make it into the top 10.
• For the fifth time in a row Paul di Resta missed the top 10 of the grid, equalling his worst career streak, from Turkey to the European GP last year.
• Jean-Eric Vergne recorded his best grid spot since the Spanish GP back in May, when he was also 14th.
• Nico Rosberg's US jinx continued: he has never qualified in the top 10 in the States (three races). This was his worst showing since Belgium, when he started 23rd (18th plus a five-place gearbox change penalty). He has never scored points in the US.
• For the first time ever both the Marussia (formerly Virgin) cars outqualified both the Caterhams (formerly Lotus). And for the first time this year Timo Glock was the best qualifier from the 'new' outfits: up to now that honour has always gone to the Caterham drivers.