It wasn't the first time Ferrari has done something a little controversial at the United States Grand Prix.
Emerson Fittipaldi was a race steward at Austin but, back in 1975, he was the outgoing world champion trying to win the race for McLaren at Watkins Glen. In those days 'The Glen' was a big-money race and everyone had their eyes on a fistful of dollars.
Ferrari had never won the US GP and its new world champion, Niki Lauda, was keen to put that right. His team manager that afternoon was current Ferrari president Luca di Montezemolo.
Lauda had taken pole with Fittipaldi just behind him and the pair headed the race in the early stages. Clay Regazzoni in the other Ferrari was having a nightmare and clattered into the back of the second McLaren, driven by Jochen Mass. Regga pitted for a new nose and rejoined not far in front of Lauda/Fittipaldi.
When they caught him, Clay promptly moved over and let Niki by, then proceeded to shamelessly block Fittipaldi for the next six laps. By the time Regazzoni was black-flagged by clerk of the course Burdette 'Berdie' Martin, Lauda was 15 seconds up the road.
The nine-stone di Montezemolo somewhat ill-advisedly squared up to the 16-stone Martin before being 'dissuaded'. Ultimately, di Montezemolo withdrew Regazzoni in protest.
Fittipaldi got his head down in pursuit of Lauda, but Niki was still 4s to the good at the flag. Emmo was not impressed.
Lauda and Fittipaldi at the Glen in 1975 © LAT
Just as Ferrari was accused of breaching the spirit of the regulations then, so the same accusation was leveled on Sunday morning in Texas.
Rightly or wrongly, the fact is that anyone who believes in the 'spirit' of the F1 regulations is being naive. There are only the regulations. Period.
The problem at Austin was that on the newly-laid asphalt, contaminants still in its surface, grip off the racing line was pretty much non-existent.
One or two who had conducted launches from the dirty side of the grid on Saturday had data showing less grip than a wet start at some circuits!
Conventional wisdom suggested that those who qualified on even-numbered grid slots could be expected to fall back three or four places at the start.
Felipe Massa, for only the second time this year, had outqualified Fernando Alonso and was due to line up sixth, with Alonso eighth, both on the dirty side.
You didn't need to be Einstein to work out that the obvious thing was for Felipe to have a phantom gearbox problem, take a five-pace hit back to 11th, in the process promoting Alonso to seventh and a start from the clean side.
Harsh on Felipe, undoubtedly, but he wasn't in contention for anything and so was entirely expendable.
Did Ferrari team principal Stefano Domenicali consider the move to be within Formula 1's spirit?
"Yes, otherwise I wouldn't have done it," he insisted.
Ferrari didn't bother to go through the motions of changing Massa's 'box; all they actually needed to do was break the seal in order to attract a five-place penalty.
And at least they were open about their motives, which has not always been the case in the relatively recent past - one thinks of Michael Schumacher and his parking episode at Monaco in '06...
"I preferred to be open from the start because, with something like that, you can easily simulate something if you want," Domenicali said, "but I felt it was correct to say. This is our style.
"We knew that if we wanted to take the championship to Brazil we needed Fernando to be up with the front-running cars on the first lap, otherwise the race was finished."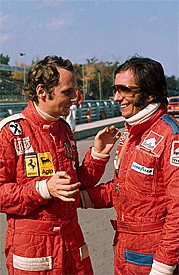 Stefano Domenicali © XPB
Massa, understandably enough, was not thrilled.
"I can't say I was jumping for joy," he said, "but I accepted it to help the team and my team-mate."
The strong suspicion that Ferrari was going to pull the stunt gathered strength early on Sunday morning, and I broke the news to Norbert Haug over a bacon sarnie and cup of tea with the Mercedes boss.
Norbert had Schumacher fifth on the grid after a great qualifying effort, but with anticipated race pace that was likely to be less than threatening.
We suggested to Norbert that Red Bull would probably pay a huge bung for Michael to suddenly have a gearbox problem that moved Alonso back onto the dirty side!
He laughed at the idea but, down at Ferrari, had Domenicali actually been concerned that Red Bull might retaliate and do a similar thing with third-placed Webber, relegating him to eighth, simultaneously putting Alonso sixth and back on the dirty side? It would have had a certain justness and comedic value so long as you weren't Mark...
"Yes!" Domenicali admitted. "That's why we waited until the last moment to do it. It was part of the strategy, part of the game."
There would have been one practical problem with such a course of action by Red Bull: while Massa is quite a small, slight fellow, anyone tasked with breaking the plan to Webber would likely have come down in neighbouring Oklahoma.
Did they actually contemplate such bravery?
Christian Horner shook his head: "Then somebody else does it and before you know it Fernando is starting on the front row! We never considered it."
Whatever you thought of it, the plan worked for Ferrari. The clean side was indeed better, if not by as much as anticipated, and Alonso was fourth out of Turn 1.
Domenicali felt entirely vindicated and went as far as to say that any team principal telling you they'd have done anything different, would be lying.
So, would Martin Whitmarsh have done it?
"I don't think so," the McLaren team principal said. "I think it was quite a tough thing to do, personally. But it's clear they are very focused on Fernando and it worked.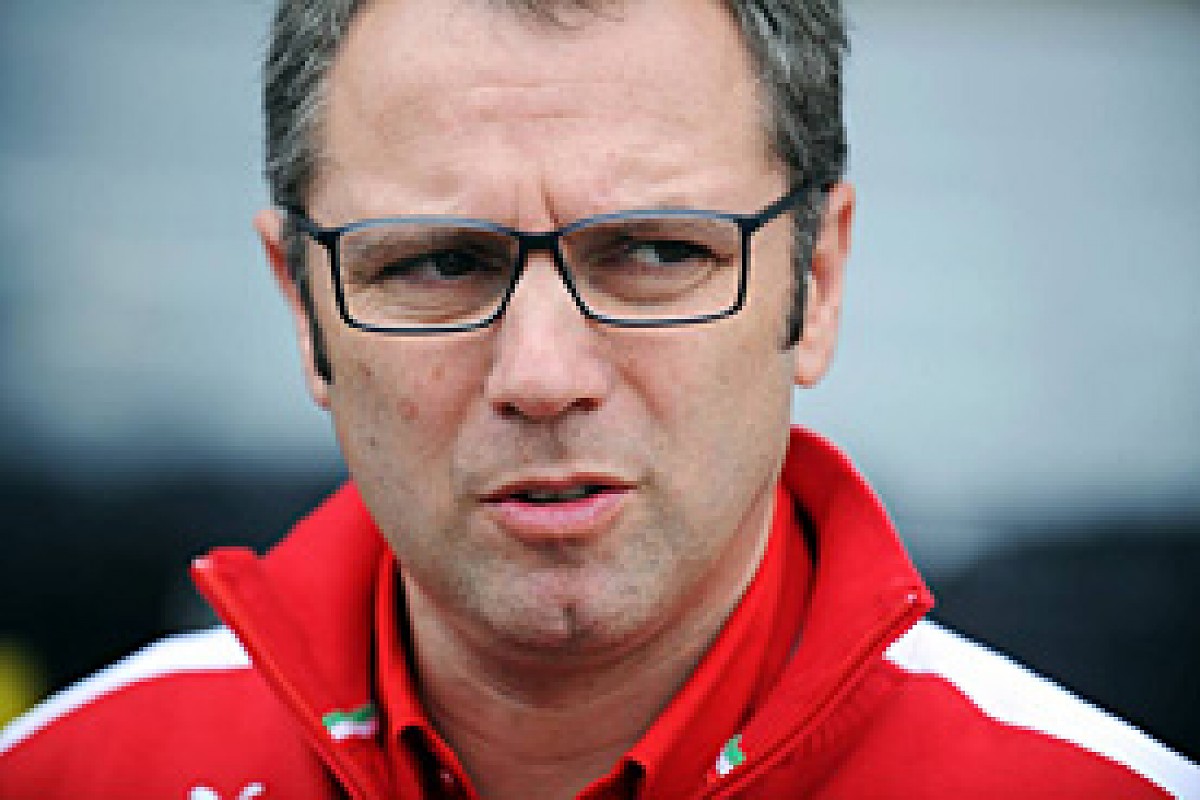 Alonso benefited from Ferrari's decision © XPB
"And, in fairness, lest we forget, Fernando was with us and not doing those things meant that Fernando left us, and he's a great racing driver...
"They have to make their decisions and I'm not criticising anyone. Sadly it didn't impact on us at all - we were on the slow side of the grid and we stayed on the slow side.
"But if I'd had a place on the fast side of the grid and that had put me onto the slow side, I'd have been very pissed off!"
Come in, Messrs Grosjean, Hulkenberg and Senna.
Had Ferrari considered the implications for them?
"To be honest, no..." Domenicali said, smiling. "I tell the truth!"
Should we blame him? In the circumstances, no, I don't think so. Going to the final round we still have a championship. And, in the same country 37 years on, Domenicali's boss can't say too much either!