The world 'luck' gets tossed around liberally in Formula 1, not least when there is a huge accident from which those involved escape unscathed.
The most recent example came during the Abu Dhabi Grand Prix after the hydraulic system in Narain Karthikeyan's HRT suddenly lost pressure and his steering locked as he entered Turn 16.
This turned his car into a launch ramp and Nico Rosberg's Mercedes into an unguided missile. Karthikeyan got an extremely close look at the underside of the Silver Arrow as it clattered over his head, admitting shortly after the race that it was an alarming moment.
So Karthikeyan was lucky, wasn't he? And was Rosberg lucky too as, moments after his close call with Karthikeyan's head, he slid into the barrier?
No. Luck has very little to do with it, other than the bad luck that helps create the situation for such an accident to occur through no fault of either driver. Was it luck that led to the sides of the cockpit being higher, cocooning the driver inside? And did the rules ensuring that there is adequate clearance between a driver's head and any car that could get on top of him crop up by fortune? And how about the energy absorbing TechPro barrier?
Of course not. These regulations were there by design. Just as it's grating when somebody who has survived a major accident in any walk of life due to the skilled intervention of medical specialists simply thanks God for their salvation, it's foolish to ascribe the fact that Karthikeyan in Abu Dhabi, or Fernando Alonso at Spa, escaped harm due to dumb luck. Too many drivers have been too lucky over the years for that.
Rosberg and Karthikeyan walked away from their Abu Dhabi crash © XPB
That's no reason to conclude that safety is perfect. It's an eternal work-in-progress that complacency mustn't stymie.
Incidents like the Rosberg/Karthikeyan crash inevitably shine the spotlight on the possibility of introducing jet fighter-style canopies or even forward roll-hoop structures to further increase protection.
The FIA Institute is conducting some fascinating work into this in a process inspired by Felipe Massa's potentially fatal accident at Hungary in 2009 and the accident on the first lap in Abu Dhabi 2010 when Vitantonio Liuzzi's Force India ended up on top of Michael Schumacher's Mercedes.
The idea is divisive. Initially, the idea of any form of closed cockpit F1 left me cold. After all, grand prix cars have always been open and always should be. There's something to that argument but the shallowness of it was exposed to me by former F1 racer and current sportscar ace Alex Wurz a few months ago when the idea that safety measures involving closing the cockpit might be against the tradition of F1.
"Well, traditionally this sport had many fatalities," he shot back. "So I personally get quite tippy about such categoric comments. Should we still race in front-engined aluminium with leather hats, goggles and no seat belts?"
Wurz is heavily involved in safety and his argument is correct. 'Because it has always been this way' is not a compelling argument not to change something. And just because the safety of contemporary F1 cars is excellent is no reason for the safety charge to be held back.
As Wurz went on to point out, if there are measures that can reduce the exposure to risk of a driver's head, it should, within reason, be done. The standard response to that is to argue that if you take that to an extreme, it means the drivers shouldn't even get up in the morning. But that is an argument in extremis. If such a move were to save, say, one life over a 10-year period, should that individual be sacrificed for tradition?
There is a tendency to be as wise after the event as we are ignorant before it. Going back decades, many justified safety changes have met with unjustified resistance. You only need to ask Jackie Stewart about that.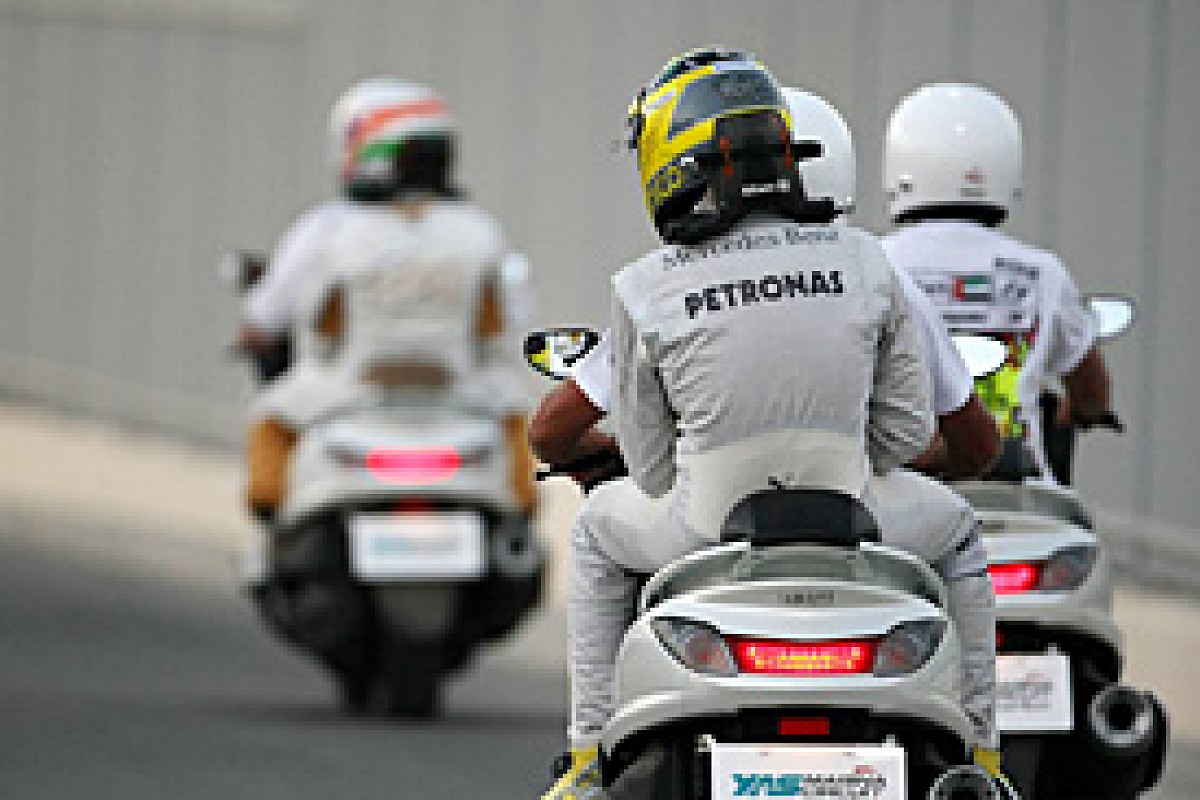 Alex Wurz © XPB
But the fact is that only where good measures been badly implemented, which did happen at times in the mists of history, have safety innovations ever had a detrimental effect. Otherwise, they have universally improved matters. You only have to look at F1's ever-improving safety record to see that.
This isn't an argument for introducing canopies or forward roll-hoops. But it is an endorsement of exactly what F1 is doing - evaluating the ideas in detail. Poorly thought-out or knee-jerk moves can be counter-productive.
There are legitimate questions about driver extraction that must be addressed, and they are being. What's more, there are questions, such as what happens to an errant wheel when it strikes a canopy, that must be understood in detail, for the only thing more important than driver safety is arguably that of the marshals and spectators.
But none of this means the idea should be thrown out. If comprehensive studies conclude, on the balance of probability, drivers will genuinely be safer through such measures, then they should happen. If not, then they should not.
As for the argument that motorsport is dangerous and drivers should be 'men' about it, that attitude is an anachronism. All drivers must, and do, take responsibility for their actions but it is important the sport as a whole doesn't abdicate its responsibilities for maximising safety.
The problem I do have is with those who greet every mooted safety measure with a derisory snort, as if F1 drivers are somehow cowards for valuing their own lives. I'd love to see an F1 calendar including the Nordschleife, Solitude and any number of classic circuits. But it's not the oft-cited 'health and safety gone mad' that explains why they are firmly in the past as grand prix venues.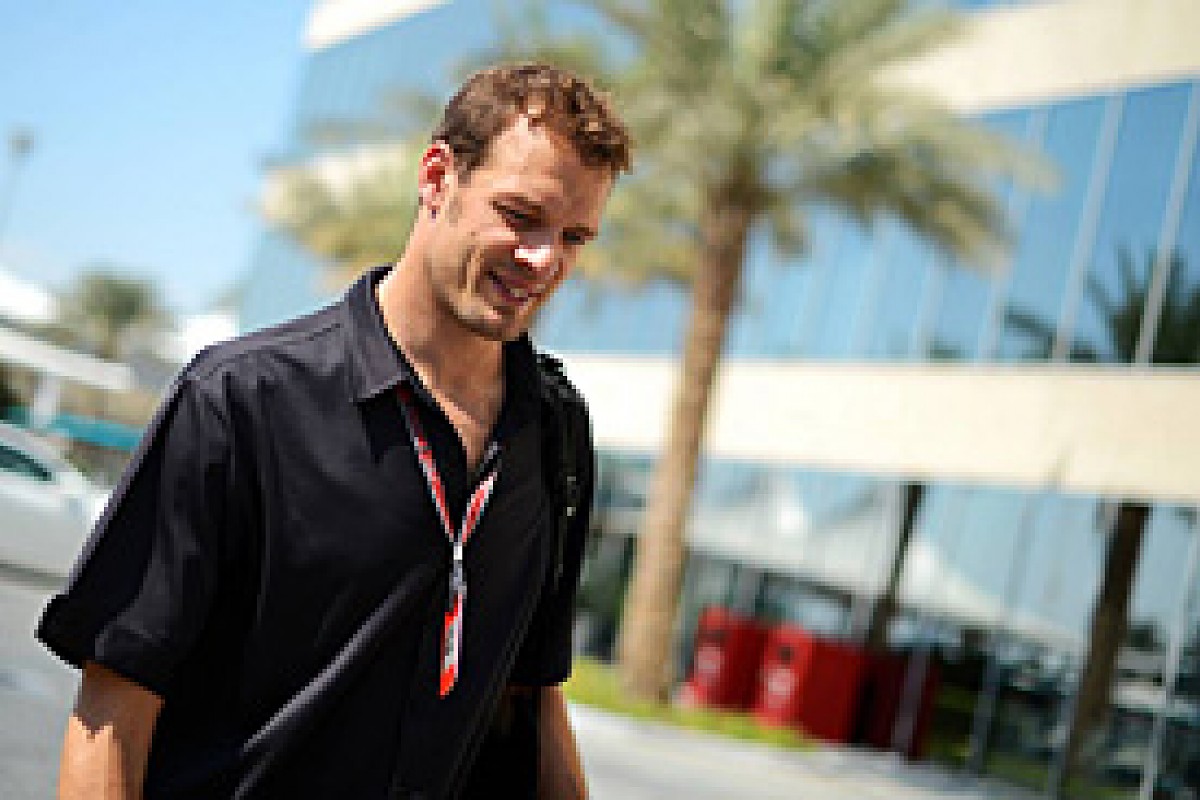 The evidence may ultimately demonstrate canopies or forward roll-hoops are not the way to go - and in a way I hope they aren't - but to dismiss them as intrinsically wrong is as short-sighted as those who scoffed at seat belts, helmets or the HANS device.
There will always be risk in motorsport and the minimisation of it might change the character of the sport. But if you're in it only for the risk and argue that injury or death has to be an inevitable part of racing, I defy you to stand face-to-face with one of the 24 extraordinary individuals who comprise the grid and tell them that.