No off-season is ever easy for a Formula 1 team, as designers and aero-bods head to their bunkers and work feverishly away on new designs, concepts and tricks that they hope will give them the edge by the time the cars burst back into the sunlight next February for the first test.
Having had almost eight months of constant comparison with the opposition to know exactly how they stacked up, soon the teams will be left to their own devices to try and second guess what their rivals are up to.
It is a tough time for the minds of the designers. Locked alone in their offices, it is all too easy to believe that those extra points of downforce that have been discovered, or that ingenious technical solution that the FIA has eventually said yes to, could be the magic ingredient that is going to win you the world championship.
Yet there is no way of knowing. It is no good finding half a second of performance in your car, cracking open the champagne in January and then falling flat on your face in February when you realise every other outfit managed to do twice as much.
So while there isn't the pain of having your noses rubbed into the ground by a faster rival in front of millions of television viewers every fortnight, equally there isn't any reassurance that what you are doing is heading you in the right direction.
McLaren enjoyed a great pre-season in 2012 © LAT
For some teams on the grid, the task this winter appears pretty straightforward. At Mercedes, which has some pretty big areas of improvement, it will be a no-stone-unturned effort to address lots of shortcomings - and ensure that when one of the sport's mega drivers arrives on January 1 it is ready to make the most of him.
For some teams who have a pretty clear ideas of the strengths and weaknesses of their package - like Red Bull, Ferrari and Lotus - the focus is on doing what they have already done, but doing it better. That means more downforce, more efficiency and better handling.
In previous years McLaren would have fallen into the above camp, but this year it looks like it is a heading into a winter where it needs to shift its focus a bit.
The quest will not revolve about producing just a quicker car: for it needs to fully get to grips with just what went wrong this season and why, having produced what was a pace-setter for a good portion of the season, it will not be bringing any titles back to Woking.
There was a widely held perception before this season that if McLaren was able to start the season with the fastest car then its traditional excellence at development would all but ensure it could fire itself to championship glory.
So when its 2012 testing programme proved to be one of the best it has enjoyed for years, and it locked out the front row at the first two races of the season, there were some suggesting at the time that it had one hand around the championship trophy already.
Somehow events conspired against it, and the team failed to make the most of the machinery it had at its disposal. Early season pitstop errors proved costly, before the full benefit of new sporting director Sam Michael helped deliver, by mid-season, a crew that set a new benchmark for stops.
By mid-season it was still fully game-on. Its German GP update package appeared to be just what it needed to make the most of its sharper self. Yet it did not happen.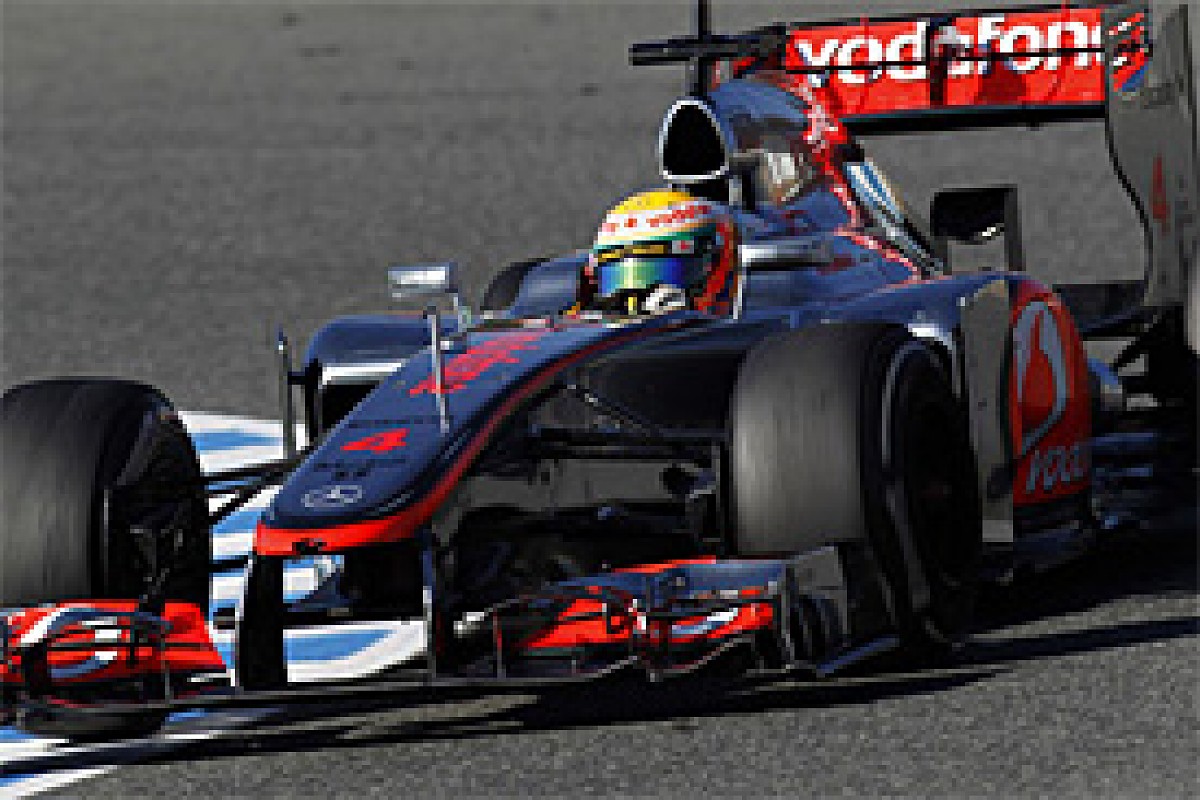 The team started the year on top © LAT
The season would ultimately be derailed by Romain Grosjean's swipe on Lewis Hamilton off the grid at Spa, and those terribly costly retirements in Singapore (gearbox) and Abu Dhabi (fuel pump). Add to the mix too a suspension issue in Japan, and that anti-roll bar failure in Korea.
Add in an extra 60-70 points to Lewis Hamilton's tally, and take away the points that Sebastian Vettel and Fernando Alonso gained, and he would still be well in the hunt for the title. Now, though, all hope has gone.
While there remains the chance to win the final two races, there will be a focus towards the job it must do for 2013. And although it should not be so concerned about its design strength - for it now appears to be capable of matching in laptime all that Adrian Newey can throw at it in this post blown-diffuser era - it needs to make sure that it is not stymied by bad execution at race weekends.
No wonder Martin Whitmarsh said on Sunday about the challenge it faces for 2013: "It is the normal game. You have to get the points that the car is capable of getting. We haven't always managed to do that this year which is a little bit frustrating. You have seasons like it sometimes when it all goes easy and other seasons that are a bit tougher..."
Delivering all the points that the car is capable of is not just true for the team's engineers though, because looming ever larger at the back of the team's mind will be the fact that there is a huge work in progress in terms of making sure its drivers do just that too.
There is no getting away from the fact that losing Lewis Hamilton is a blow to the team; and no matter how much it may try and big up the arrival of Sergio Perez, McLaren is one of the few outfits heading into 2013 with a weaker driver line-up than it had this year.
Yes, Perez could be a star of the future, but he is not there yet. And the small question marks about how much he needs to learn have grown ever bigger after each of the incidents he has been involved in since signing for McLaren.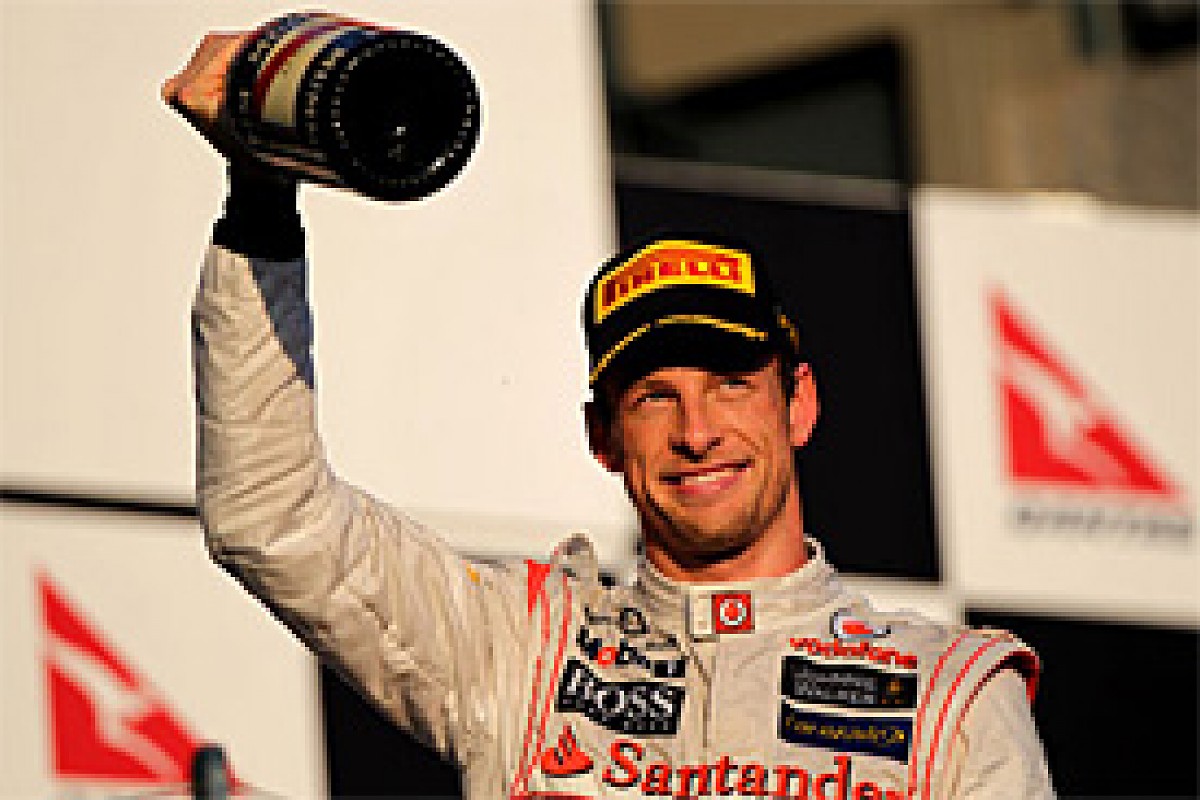 McLaren will not have Hamilton next year © LAT
Jenson Button too is not without his uncertainties. He is a top notch driver, and on his day is more than capable of heading of the field. Yet he will admit himself he has not been as well equipped at getting 100 per cent out of a car and tyres over a single lap on Saturday as Lewis Hamilton has been - even if on Sundays things have been more equal.
With Perez equally having shown this season that qualifying is perhaps not his biggest strength either, there could be some tough Sundays coming up for McLaren next year if the grid is as close in 2013 as it is now - and a few tenths is the difference between having the luxury of controlling things from the front or facing a tough afternoon stuck to someone's gearbox.
So it is going to be gloomy winter at McLaren?
No, not necessarily. In life it's often said that every cloud has a silver lining. And while the reliability issues and Perez's current nightmares may be hanging high over the heads of team chiefs right now, they have at least brought it home about the extent of work needed - and where its attention must be focused.
Don't forget too that two years ago, McLaren endured one of its worst ever winters with a total nightmare testing programme that left the team heading to Melbourne fearful of its chances of beating the backmarkers. In the end, it emerged at Red Bull's main challenger.
Expect the candles to be burning long into the night at Woking over the next few months - and a tantalising prospect for all of us to see if a tough winter in prospect has paid dividends when F1 breaks out of hibernation.