Britain's latest Formula 1 debutant, Max Chilton, had his race-meeting baptism at Yas Marina in the first session of Abu Dhabi free practice, as Charles Pic vacated his Marussia cockpit.
It was all a bit different from Lewis Hamilton beginning his career in a McLaren race seat five years ago.
Back then, Fernando Alonso had advised the team against going racing with a rookie if it was serious about winning the constructors' championship.
Whether Alonso was being candid or whether he'd studied Hamilton's GP2 pace, didn't like what he saw and was being disingenuous, only Fernando knows!
But the point is, by the time the first race in Melbourne came around, Hamilton had done almost 10,000 miles of testing!
Nine months later, after that acrimonious 'Spygate' F1 season, he and Alonso were tied second on 109 points, one behind Kimi Raikkonen, and the rookie had taken over the team.
It's all a bit different today. Chilton's prior F1 experience amounted to a straightline test for Force India, last year's Abu Dhabi young driver test for the same team, and two half-days for Marussia at Silverstone earlier this year.
Panis's F1 career took place when testing was plentiful. His protege Pic hasn't been so fortunate © XPB
In the Marussia garage was Pic's manager Olivier Panis, and the Frenchman sympathised, explaining to Chilton that when driving for Toyota he was doing about 50 test days a year outside the races!
"We don't have the luxury of the testing now and you have to wait for the team to give you the opportunity," says 21-year-old Chilton.
"We've been talking for a long time, but the team only definitely said two weeks ago that they wanted me in the car. And I haven't wiped the smile off my face since!"
That smile had been replaced by 100 per cent serious-faced concentration as the cars took to the track for the first time in Abu Dhabi on Friday.
There once was a time when you had to work hard to find out who'd won a grand prix, but such is today's blanket coverage of F1's every move that it's impossible to make a 'quiet' debut.
The eyes of the world are upon you. Which is a concern if the world doesn't know what you're trying to do...
The fact is that even some among the media would take the first practice session classification, look for the respective times of T Glock (1m47.891s) and M Chilton (1m48.887s) and make some sort of meaningless evaluation.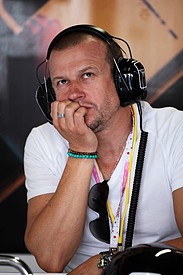 There was plenty of media interest in Chilton © LAT
But what had Chilton's programme actually been?
"I got a good number of laps [22] with testing done for the team and then a few runs at the end for myself," he explains.
"We started off with an install lap, like every team and driver, just to check the car is functioning and it's not going to catch fire or whatever.
"As soon at that was all-clear we got into the programme. They had a new airbox - called an aardvark [due to its air-scavenging scoop] - and they wanted me to do lots of different engine sweeps along the straights to test it.
"Every time I hit a straight I had to go to a certain mixture on the fuel and then accelerate up in each gear. I couldn't push in the corners, just go as slowly as I could and then accelerate up. I did two runs of that."
Dedicated listeners to the F1 pit channel may have heard Chilton asking for clarification on a rev limiter instruction.
"They told me to hit the limiter in each gear and I didn't know if they meant the beep limiter," he expands.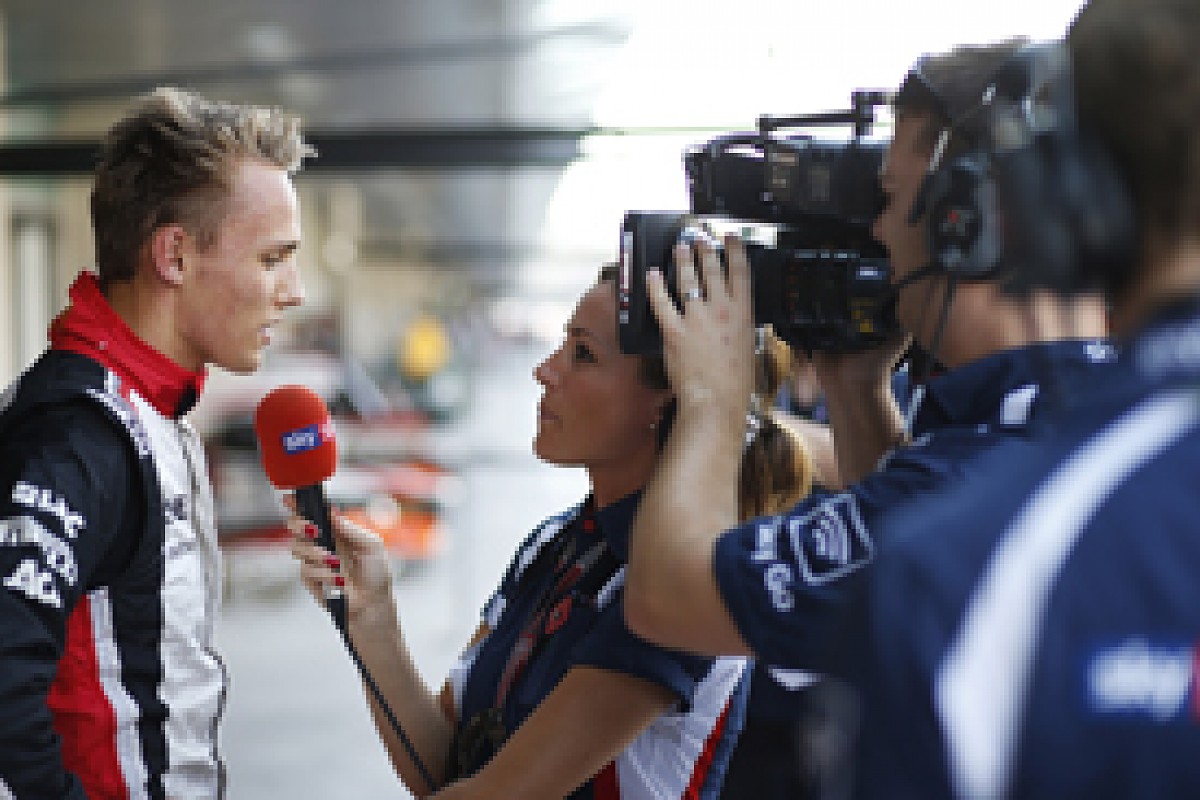 Chilton's parents were on hand for his F1 debut © XPB
The beep limiter?
"Yeah. You listen for the beep and then you change gear. It's because when you're doing 200mph you don't want to be looking down at the lights!
"I was changing when I got the beep and they wanted me to go past the beep and hit the actual limiter instead."
With those aero data-gathering tests done, he jumped out of the car for 20 minutes.
"In the runs at the start you just lose the temperatures because you're not pushing. So I did three or four laps trying to get the tyres back up and then started to enjoy myself and brought the times down to within a second [of Glock]."
With the teams needing to hand back a set of Pirelli primes on Friday, it means there's just the one set available for everything throughout the 90 minutes.
"On my final run the tyres were starting to go, but on my last lap I managed to put the first two sectors together really well.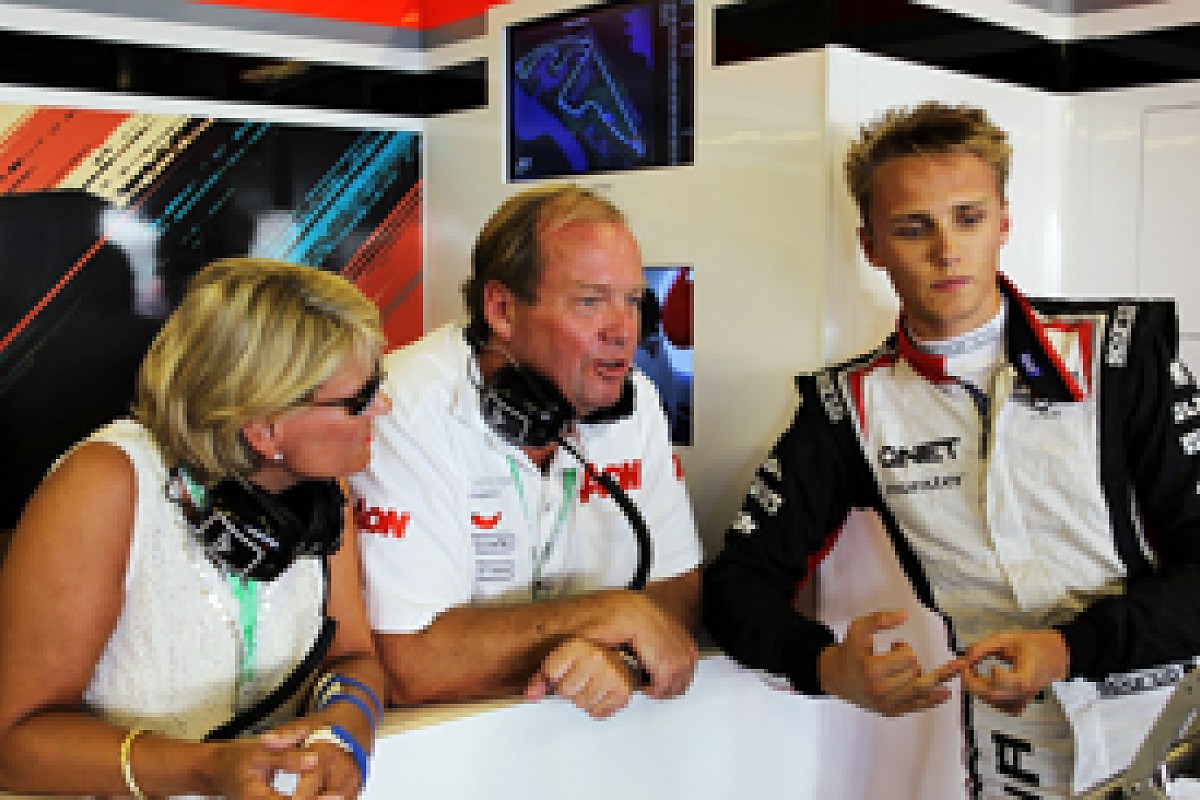 Chilton got a lesson in F1 traffic delays © XPB
"I was 0.4s up and then came across Ma Qing Hua in the HRT and didn't finish the lap. The team said that I would have been within half a second of Timo."
The sector times confirmed that. It was frustrating for him, and Chilton admitted he'd been so keen to finish the lap that he'd had a bit of a moment...
"You have an engine mixture setting that gives you a load more power, but you can only use it for one lap. I'd already used that, thinking it was going to be the best lap. It gives you a couple of tenths and I would have been really close...
"I had a big snap of oversteer deciding which way to try to go around the HRT. I went down the inside and had a huge lock-stop moment at the second to last corner.
"I really wanted to finish the lap but had to abort it and come in. There was a point when I was totally out of the throttle, on full lock, up on the kerb, but thankfully got it back!"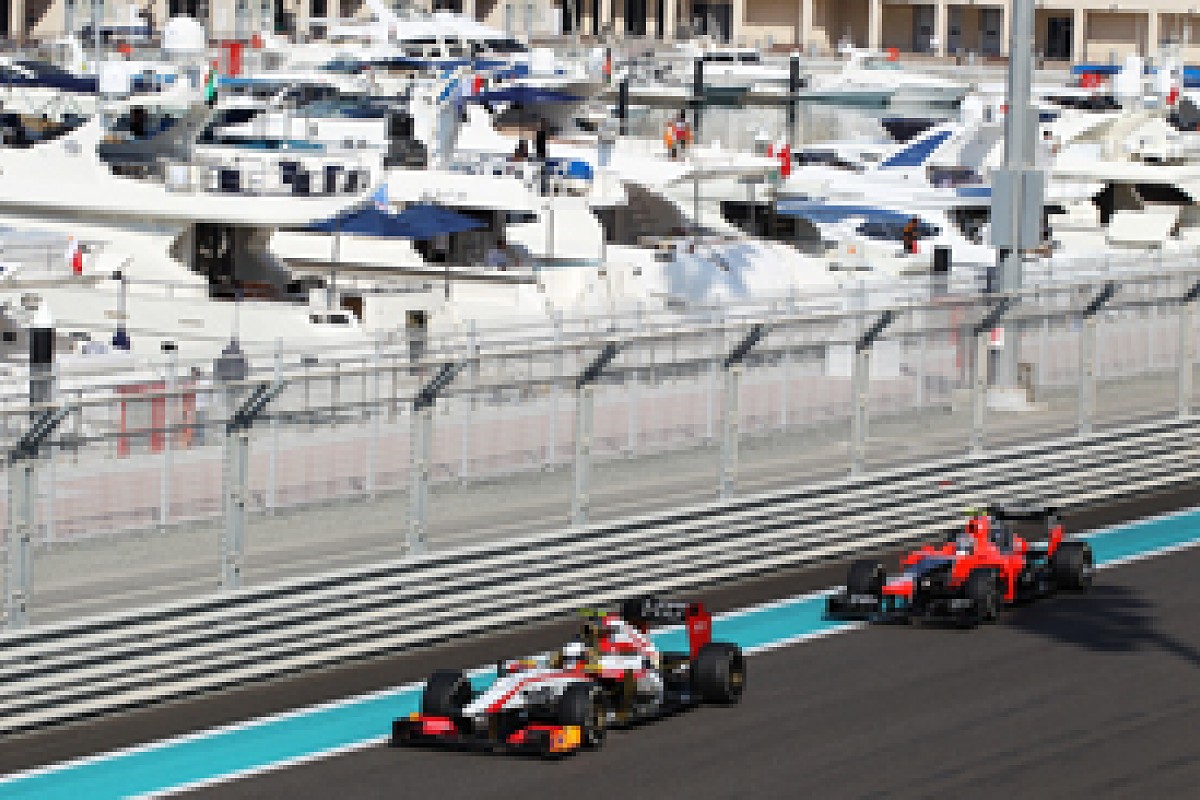 Chilton was four months old when Schumacher made his F1 debut © LAT
Chilton admitted it was a slightly surreal experience being out there with some of his heroes.
"Michael Schumacher's first race in F1 was in '91, and I was only just born at that point!" he says.
"I've followed him most of my life and to be on the track and have the engineers say on the radio that you've got Michael, or Lewis or Alonso behind you was just peculiar."
And, I ventured, demanding of eyes in the back of his head on a track with a twisty, technical final sector in which it would have been all too easy to embarrassingly trip them up...
"Too right," he says. "When you're pushing it's not too bad, even if some of the cars are a lot quicker. But when you slow down you've really got to concentrate.
"You don't want to be hacking drivers off the first time you're on track. The team warns you when the gap's less than four seconds, but they're in your mirrors pretty quickly."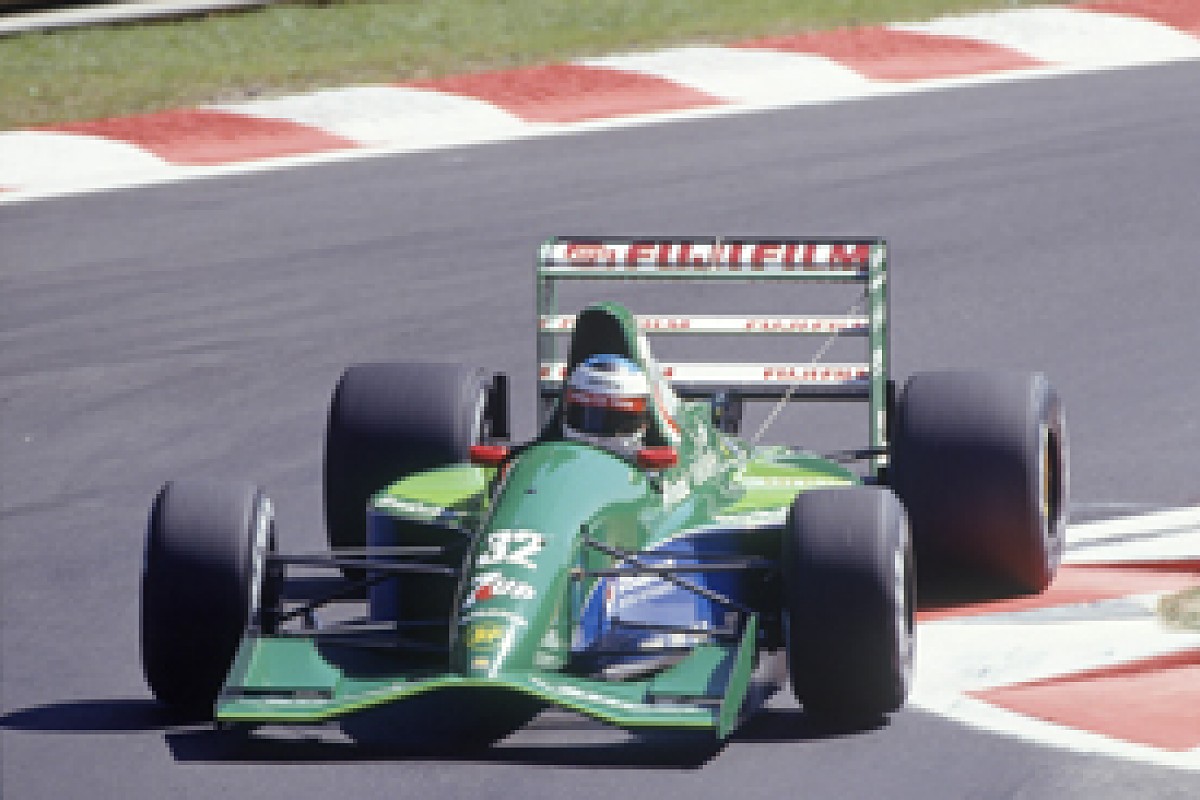 Chilton's GP2 season brought two race victories © LAT
Chilton is hoping to land a full-time race seat with Marussia in 2013, and the team was very impressed with his showing.
He has financial backing, but his portrayal as a rich kid by certain sections of the media is a little unfair. With Carlin Motorsport in GP2 this year, he's won feature races in Hungary and Singapore.
"The hot ones!" he points out. He's talking about the temperature, but both are challenging tracks and you don't win at either place if you can't drive.
Whether Chilton will have any further opportunities in 2012 remains undecided. Pic's contract specifies that a reserve driver can be used on four Fridays, but it's at the team's discretion.
With Marussia desperate to hang on to 10th place in the constructors' championship (it had a close call in Abu Dhabi with Heikki Kovalainen's Caterham finishing 13th), it may be decided that the team would be better served giving Pic extra circuit time at Austin and Interlagos, neither of which he has seen before.
Despite a fine job by Chilton, his situation highlights once again just how tough it is for F1 rookies in the modern era.