Red Bull in control
In a season that was once defined by its unpredictability, Red Bull has enjoyed unprecedented success of late. Sebastian Vettel starts the Indian Grand Prix having won three on the bounce and with a six-point lead in the drivers' championship over Fernando Alonso.
If Red Bull pulls off the one-two finish that many expect, it will be hard to imagine either championship going anywhere other than Milton Keynes.
At the crucial moment in the season, Adrian Newey's team has got on top of the machinery and now its world championship fate appears to lie entirely in Red Bull's own hands.
Some hope for McLaren and Ferrari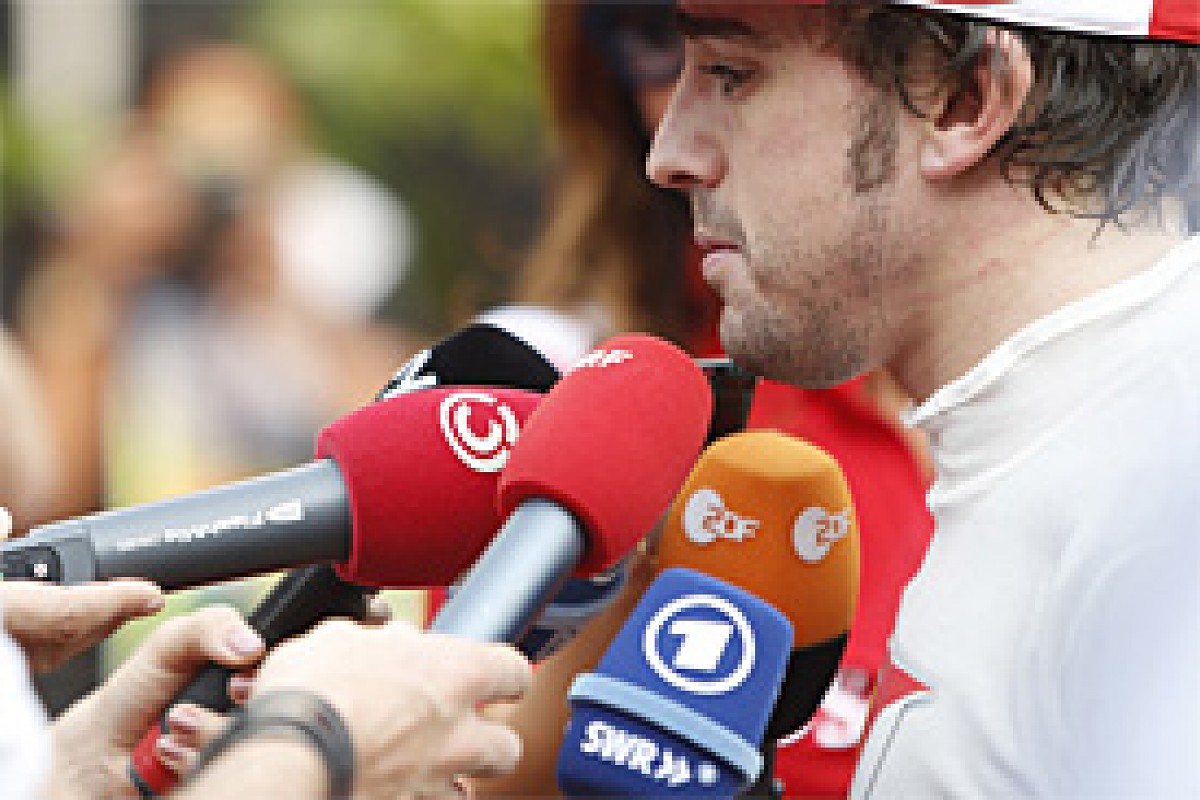 Alonso will be starting from fifth © LAT
While all the indicators point to a fourth successive Red Bull victory, the long-run pace of both the McLaren and the Ferrari has been pretty impressive.
This suggests that Lewis Hamilton, Jenson Button, Fernando Alonso and Felipe Massa should be able at least to keep Vettel and Mark Webber honest in the race.
As ever, track position is key. From the front, Red Bull has always excelled in controlling the race without necessarily having a huge advantage in terms of speed, but if say, a McLaren, can jump Webber at the start, it should set the scene for a more gripping afternoon's racing.
Tyre questions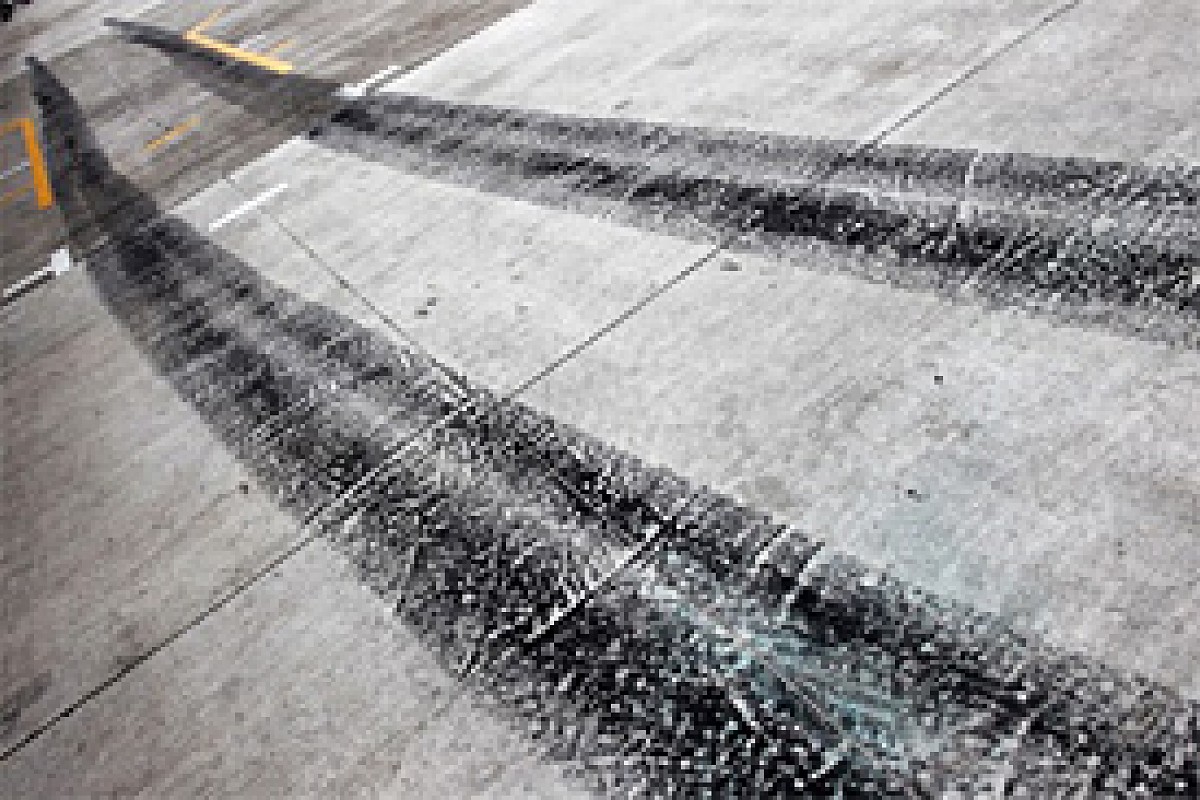 Most people predict a one-stop race © LAT
As teams have developed ever-deeper understanding of the Pirelli rubber, tyre degradation has become less of a problem.
But with many forecasting a one-stopper, there is potential for some interesting situations to arise in India.
After all, in Korea some expected one-stoppers, but this proved to be out of the question.
As always, keep an eye on the leading drivers who have free choice of starting tyre.
Nico Rosberg, who didn't set a time in Q3, leads this group, with Romain Grosjean, Nico Hulkenberg and the rapid Bruno Senna lining up behind him.
And even if they opt to start on the softs, remember that these will be fresh sets rather than the ones that have had the edge taken out of them by being used in qualifying.
Overtaking will be tough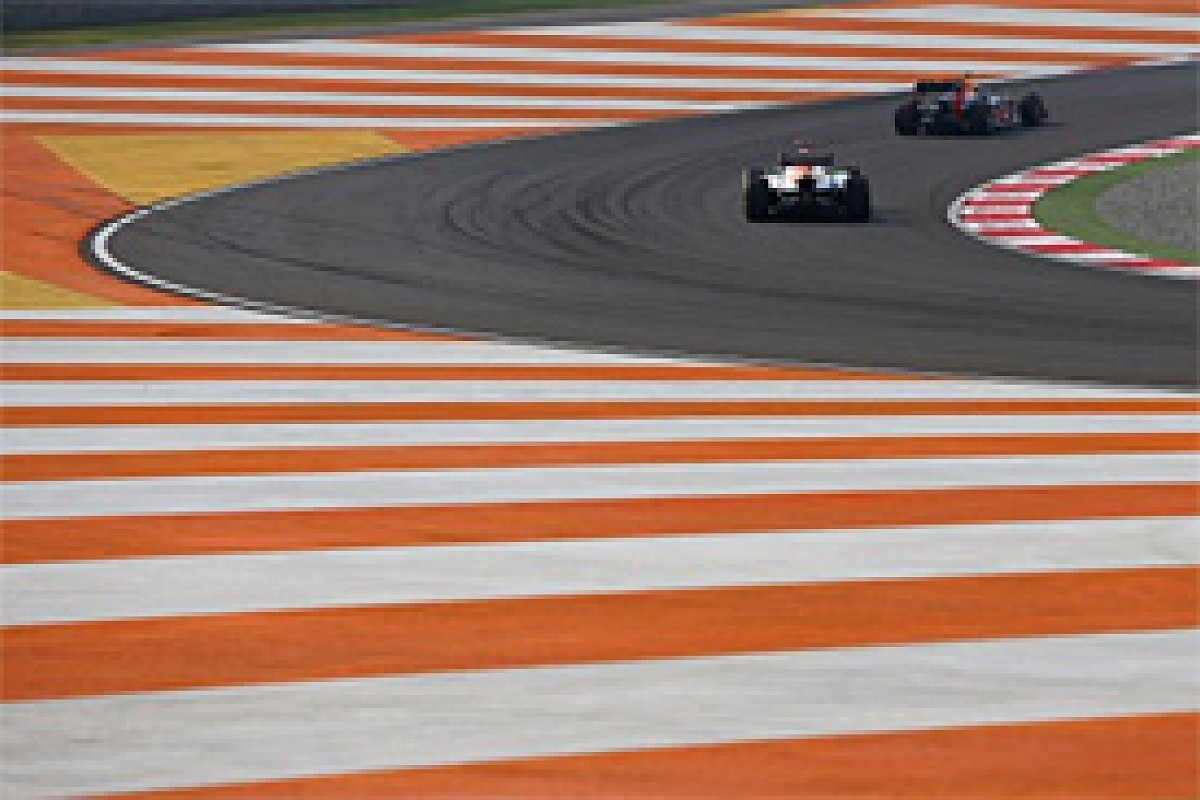 Overtaking will not be easy despite the increased DRS zone © LAT
The FIA has done what it can to increase the prospects of overtaking after a relatively sedate race last year.
For the 2012 race, there are two DRS activation zones, one on the start/finish straight and one on the long run from Turn 3 to Turn 4, but crucially the length of the second one has been extended by 80 metres.
The trouble is that the track is pretty dirty offline, meaning that if you're on the inside and contesting a braking zone, you're either going to overshoot or have to brake early, handing the initiative back to your prey.
So expect a race without too many passes, but you can also be sure that the ones that do come off, as well as the dramatic failures, will be spectacular.
India expects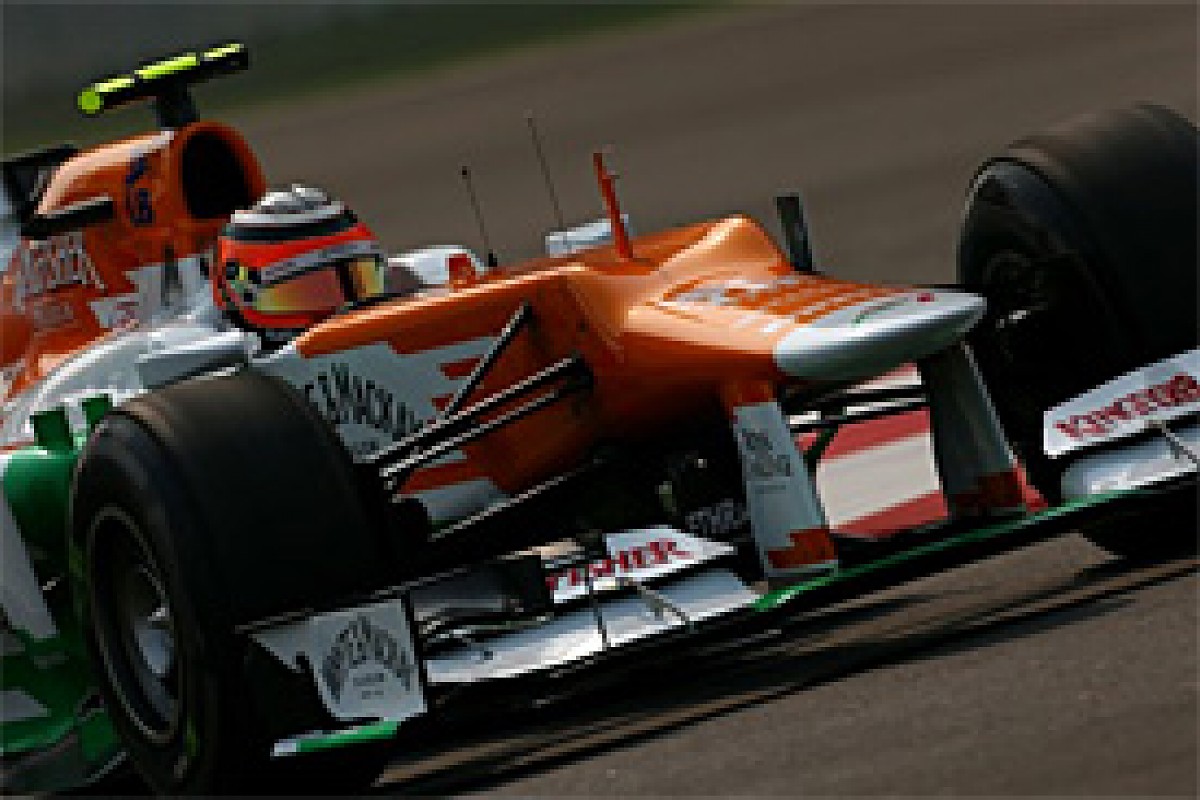 Hulkenberg is Force India's best hope for the race © LAT
Organisers are hoping for a crowd of 60,000 for the second Indian Grand Prix and there are some home heroes for them to cheer on.
Force India drivers Nico Hulkenberg and Paul di Resta line up in unpromising positions in 12th and 16th, although of late the Silverstone-based squad's race performances have been very impressive.
Don't rule out either of them getting into the mix for best of the rest behind the Red Bulls, McLarens and Ferraris if they get a decent start.
Expectations for Narain Karthikeyan are more modest, given the limitations of his HRT machinery. But if he can replicate his performance of 2011, when he turned in his best drive of the year to take 17th, the crowd should be pleased with his efforts.