I hope I wasn't alone in breathing a sigh of relief that Romain Grosjean's Korean Grand Prix passed off without undue incident.
Following his one-race ban at Monza in the aftermath of causing Spa's first-corner shunt, then his incident with Mark Webber at Suzuka, Grosjean had his back against the wall in Korea.
Lotus team principal Eric Boullier said afterwards: "He had huge pressure here and, for me, handled it very well.
"For him it's a win. When you are under such pressure from the media, the team and yourself, you definitely need to handle it, and he did.
"You could see during the race that he was very cautious when he was fighting with Hamilton - maybe too much. He knew everyone was watching."
And that, for me, was the problem. The media likes a story, of course, but post-Suzuka it was a little too akin to a witch-hunt.
I'm not blaming Webber because his frustration, aboard a car as good as the Red Bull was at Suzuka, was totally understandable. But I didn't think too much of suggestions that Grosjean should have had another ban.
Webber was furious with Grosjean after this © XPB
Yes, he had been involved in seven early incidents in 15 races. It sounds like a big headline number, but when you look at it, how many had been exclusively his fault?
Australia was a racing incident with Pastor Maldonado, himself no shrinking violet. Malaysia's contact with Michael Schumacher was Romain's fault. At Monaco he had nowhere to go at the start when Fernando Alonso moved, and so collected Schumacher again.
He was pretty much blameless in the smallest of contacts with Paul di Resta at Silverstone, and at Hockenheim it was probably 50/50 after he tripped over Felipe Massa's Ferrari when unsighted while racing Bruno Senna. Spa and Suzuka, admittedly, were down to Grosjean.
The three contacts that were exclusively his fault, while not good, sound a lot better than seven.
And the stirring about a further ban put me in mind a little of the unsavoury business surrounding Riccardo Patrese back in 1978.
At the time Patrese was a young, quick, F1 rookie. On-track, in those early days, he was taking no prisoners.
Some of his peers thought him a little arrogant as well, although Riccardo would later claim that it was merely shyness.
At Monza that year there was a multiple shunt at the start of the Italian GP. Patrese took the rap for a sequence of events that led to Ronnie Peterson badly breaking his legs. During surgery that evening, complications arose and Peterson died the following day.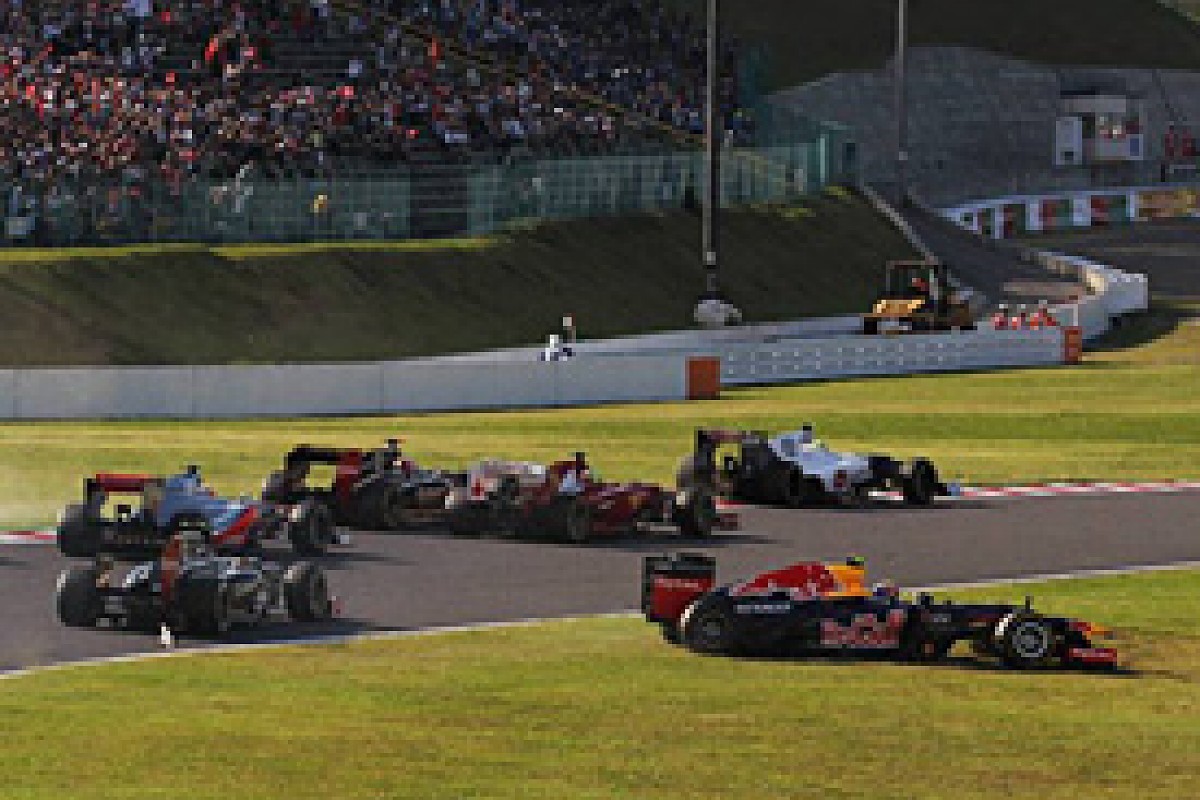 Boullier talks to Grosjean ahead of the start in Korea © LAT
Footage of the incident showed that Patrese had reacted to the movement of cars around him and was pretty much blameless.
Although there was no action against him from the governing body, four of F1's most experienced drivers - world champions - contacted the organisers of the following race at Watkins Glen in the USA.
They said that if Patrese was racing, they would not. They thought the upstart needed teaching a lesson.
The Glen bowed to pressure and Arrows raced just one car. It was a sordid little episode and one that, doubtless, Patrese never forgot.
One of those involved later expressed regret and apologised to the driver who went on to set a new record for F1 starts (256) and was admired as a charming man.
The Grosjean case is different in that Romain is not being blamed for an incident in which a life was lost. But F1 is a different sport from 34 years ago when, comparatively, it was followed by one man and his dog.
Its massively popular global appeal now means that Grosjean was effectively going through trial by media.
There was conjecture over whether or not he has a spatial awareness problem; and whether, actually, he would be able to take any steps to moderate his approach.
Although the Suzuka shunt may legitimately have raised such doubts, some of the great wheel-to-wheel racing we've seen from Grosjean in both GP2 and F1 makes all that look rather questionable.
It's a bit like suggesting that David Beckham doesn't know where the crossbar is.
I count myself among those who think that Grosjean got a pretty raw deal first time around at Renault, but was interested to hear whether what we've seen from him this year - great speed, but lots of incidents - is more or less what the team had been expecting.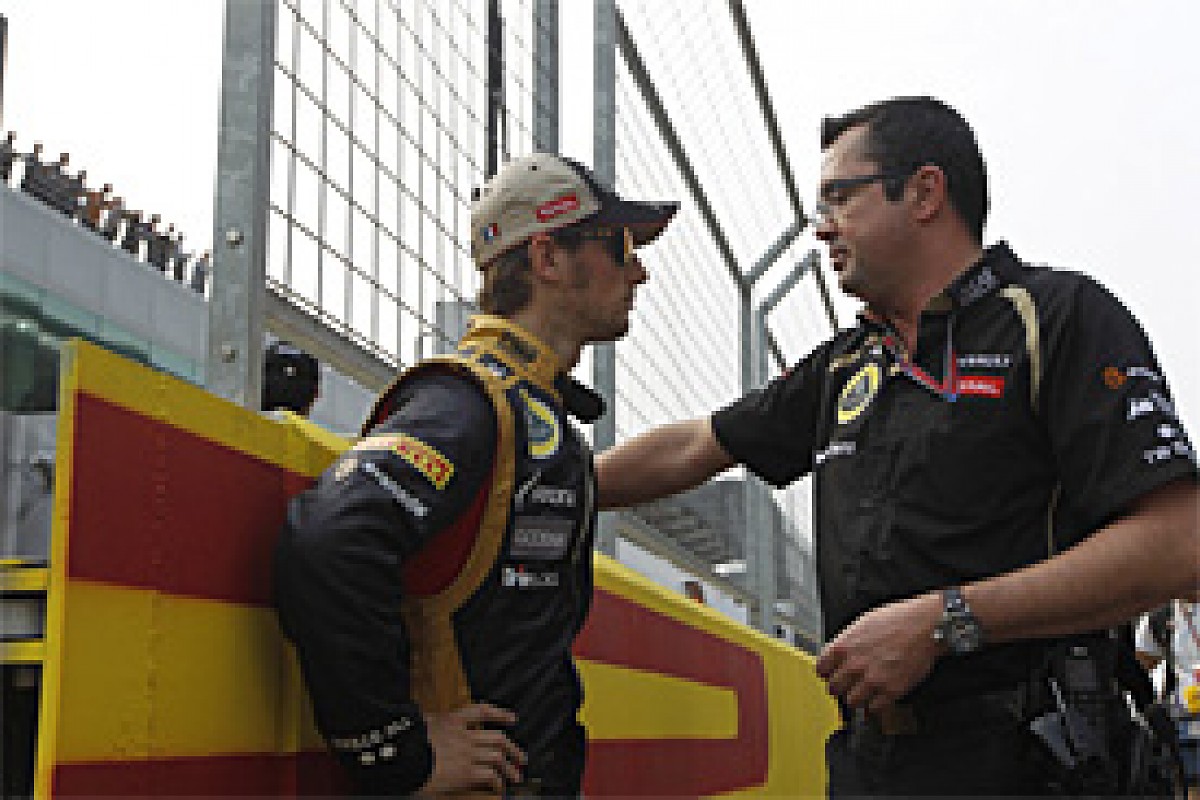 The Spa accident caused Grosjean a ban © LAT
"We didn't know what to expect, to be honest," technical director James Allison says. "It was not an auspicious start in 2009 but it was hard to run alongside Alonso in a team at sixes and sevens, with a bad car, coming in halfway through the year.
"A poisoned chalice if ever there was one...
"We didn't see him at his best, but we didn't know what his best was. We've seen enough this year to know that he is one for the future.
"The pace is unarguably there. He's got a reasonable amount of capacity in the car. You can normally tell when someone can make a radio call and not slow down - and he certainly doesn't.
"But he has made more than his fair share of rookie-style over- enthusiastic mistakes. Without trying to play the psychologist, I think maybe he's still haunted a little bit by the demons of someone who had his chance in F1 and it was taken away. And he doesn't want that happening again.
"When he realises that he's more than talented enough to do it and he's got a good future in the sport, the type of errors that have tainted this year will drop away."
Grosjean's rivals are not daft. They know he's under surveillance and has to watch his step. And so they won't make it easy for him and may even take a few liberties.
As Boullier acknowledged, he was extremely cautious in Korea. You can't blame him. The team has reassured him about his future, but I bet he can't wait for a 2013 contract and a clean slate.
He's an exciting talent and it's a shame to see him compromised.