There are times in Formula 1 when what is a big story out of the sport barely ruffles feathers within it. A driver war-of-words in the press, a wide-of-the-mark bit of speculation about staff changes, or the realisation of something that those who work on the cars have known about for months, often pass paddock regulars by unnoticed.
This F1 autumn is different though, because the whole paddock has been captivated by the will he/won't he saga of Lewis Hamilton's tempting offer to move to Mercedes from McLaren.
Whether you are down with the new teams, chewing the fat with the midfielders, or talking about matters with the big boys, everybody is eager to know what is the latest development - and just when this tale will reach its happy ending (for Lewis at least).
But this is not just because the paddock is in need of some idle chatter to while away the many hours that are now going to be spent on aeroplanes going around the world over the next eight weeks for the final six flyaways.
There is good reason why finding out the latest gossip is important: because the scope of Hamilton's decision is not just limited to his current team and its Brackley-based rivals. Instead, what Hamilton chooses to do has huge ramifications up and down the paddock.
In F1, it is not uncommon for the decision of one driver to be viewed as the key element of the driver market going forward. That's because with every driver move that is made there are knock-on effects - either through a driver finding he has been dropped in favour of a rival, or another realising that a seat he had set his heart on was now gone.
Massa keeps on waiting © XPB
Just look at Mark Webber's decision earlier this year. His Red Bull seat was a prime target for a host of drivers - including Hamilton - and yet the Australian's call in electing to re-sign at Milton Keynes rather than accept the temptation of a move to Maranello has served to reinvigorate Felipe Massa's career.
If Webber had elected to go there, then there would appear to be little option elsewhere for the Brazilian and it would likely have been a 2013 campaign in IndyCar or Brazilian stock cars.
As it looks now, Massa's recent run of stronger performances may just have been enough for his Ferrari chiefs to feel that it is better the devil they know in terms of deciding who lines up alongside Fernando Alonso next year. There is no rush to make that call, and Massa still needs to impress more to secure his future - but a call made by Webber has served to give his F1 career a fresh chance.
In Webber's case, his call affected just one or two drivers. In Hamilton's case, almost half the grid are waiting for the picture to become clearer so they can start plotting their next move.
In the first instance, it appears Hamilton's decision will directly affect Michael Schumacher's future. Nico Rosberg is already under contract, and if Mercedes' bid to land Hamilton is successful then three into two does not go: and Schumacher may realise that it is better for both himself and the outfit if he does not put his chiefs in a difficult position by deciding that he would actually like a fresh contract.
Should Hamilton remain at McLaren, then Schumacher's hand in all this is strengthened considerably. It would be tough for Mercedes to feel that it would better to shunt the seven-time champion into retirement and take a rising rookie like Paul di Resta or Nico Hulkenberg.
There is another scenario though: that Schumacher does something left-field and tries to find a seat elsewhere if Mercedes do not want him.
Was that why his manager Sabine Kehm so publicly sat down for a lengthy chat with Sauber chiefs Monisha Kaltenborn and Peter Sauber in Singapore last weekend?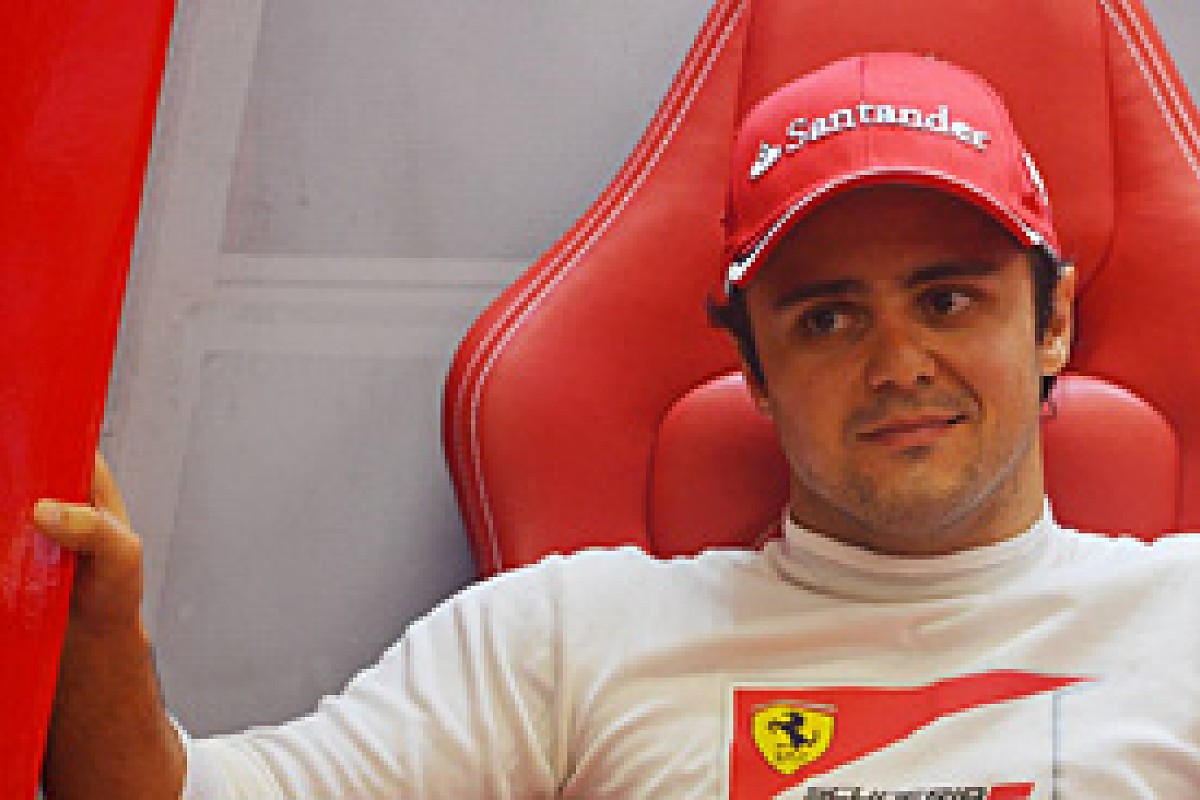 Is Schumacher browsing around? © XPB
Was that a signal to Mercedes chiefs that Schumacher is not ready to walk away from F1 yet, and a warning that it will not look too good for Mercedes if he has to continue at a team like Sauber - which has a very competitive car - because a big German car brand does not want him?
Already the Hamilton situation is dragging in Sauber, and not only because of the remote possibilities of Schumacher doing something left-field. It appears, in addition, that Sergio Perez is top of the list at McLaren as replacement if Hamilton goes.
All of this leaves Sauber in no rush to sort out its driver line-up - because it does not know exactly how many drivers it will need for next year. Kamui Kobayashi needs to do something pretty spectacular either on track or off it (by luring a massive sponsor) if he is going to have a chance of remaining next year - especially as a host of other men, including Jaime Alguersuari and Charles Pic, have been sniffing around Hinwil.
Force India also finds itself in something of a quandary. It has agreements in principle with both its drivers for next year, but has let it be known for several months now that if a bigger team came knocking it would be willing to negotiate a contract release for the right price.
Hulkenberg has been the favourite to replace Massa if the Brazilian is dropped, while di Resta will have done his chances of a move to a big team like McLaren or Mercedes no harm at all with his brilliant fourth place in Singapore.
Force India could face the nightmare scenario of losing both of its drivers under some circumstances, yet team sources insist it is likely only one of them will be moving on in 2013. Which one is unclear just yet.
That vacancy at Force India is pretty attractive, with Alguersuari consistently being linked with it.
Alguersuari's other option is with Caterham - who now appear likely to stick with Heikki Kovalainen for next year despite a bit of a public spat last weekend when team principal Tony Fernandes criticised his driver's management in the wake of recent speculation linking the Finn to McLaren and Ferrari. That flashpoint appeared to clear the air though, for apologies were made and talks opened between driver and team about their future plans. All appears to be heading in the right direction now.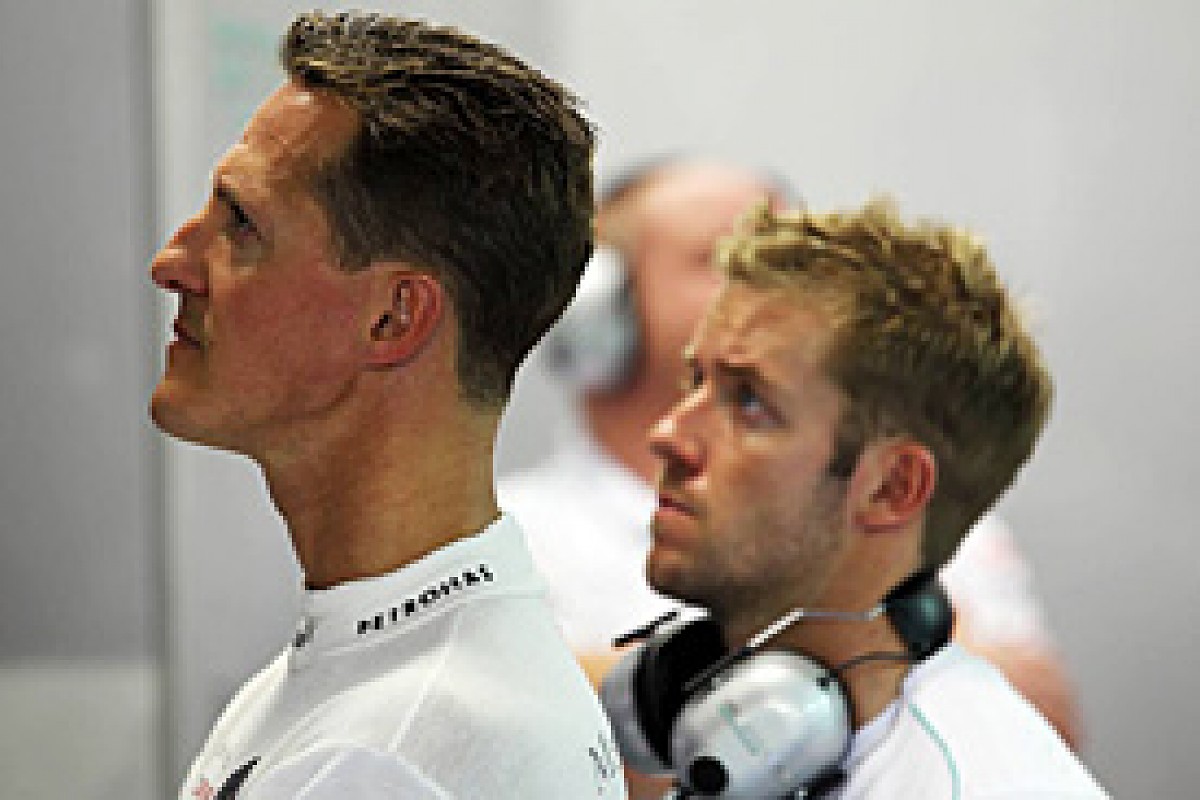 Bottas looks set for a racing drive at Williams © XPB
As for Kovalainen's team-mate, it looks like Vitaly Petrov's F1 career will be coming to an end later this year, with Russian sponsor support having not manifested itself to the level that he or his Caterham team would have liked.
That leaves a potential vacancy alongside Kovalainen - with Charles Pic and Alguersuari favourite - and Bruno Senna an outside candidate if Williams does what is expected and promotes its highly-rated test driver Valtteri Bottas to a race drive next year alongside Pastor Maldonado (who has 28 million reasons why he is staying on board).
Pic's chances with Sauber and Caterham are needed because it is looking likely that Max Chilton is already well on the road to landing a race drive with the team next year - helped in part by the future commercial opportunities that are opened up by the business might of his father.
The impact of Hamilton's looming decision is going to be felt up and down the paddock. And, when he finally makes his call and decides what he is doing, then the rest of the grid will fall into place swiftly like dominoes.
Until that point, all eyes are on Hamilton as everyone keeps asking that same question: will he, or won't he? A lot of people's futures now depend on his answer.