Nothing is 100 per cent certain in this game, but the vibe in Singapore was very much that Lewis Hamilton will be staying with McLaren.
There's still talk of a high-level Mercedes board meeting this week, with whatever implications that may or may not have, but you certainly sensed over the weekend that McLaren is confident that Lewis will be staying at Woking next year and beyond.
It was almost inevitable that word of serious talks with Mercedes would emerge. With the doors shut at Ferrari and Red Bull, it was Lewis's only realistic alternative, the only negotiating lever for his management company, XIX Entertainment.
Stories have circulated widely suggesting that Hamilton has been offered £60 million over three years to drive for the three-pointed star. My sources, however, say that the deal tabled for Lewis was more like $18m per year, or around £11m per season - a considerable difference.
On top of that, however, there is likely to have been more scope for commercial freedom in terms of branding on overalls and so forth, and greater prospect of lucrative tie-ups on the back of a brand with the strength of Mercedes.
Mercedes wants Hamilton in its team © LAT
However, it's perfectly true to say that the economy is not what it was, whoever is offering the cash. It's very likely, for example, that Hamilton's 'basic wage' - if you can use such a crass term to portray such stratospheric figures - may not match its current level.
Hamilton's five-year McLaren deal is believed to have been worth $110m, or £67.8m at today's rate of exchange, which averages out at £13.5m per year.
It is understood to have been done on an 'escalator' basis, however, so the likelihood is that Hamilton's salary for the current year would be in the high 20s in dollars (the currency of contracts), or around £17m sterling.
There are suggestions that the Mercedes board may be considering its long-term commitment to F1 and that the possibility of signing Hamilton may just tip the balance the right way, as far as motorsport is concerned.
Which is no reason for Lewis himself to sign, but certainly a reason why F1's movers and shakers may wish him to.
Then consider his management, Simon Fuller's XIX Entertainment, a company started after Fuller sold his original 19 Entertainment for multiple tens of millions in the mid-noughties.
Fuller's success and influence should not be underestimated. He discovered Paul Hardcastle and named his company after Hardcastle's '80s hit 19 - about America's involvement in the Vietnam War and the effect it had on serving soldiers.
He signed Madonna's first hit, Holiday, to the Chrysalis label and promotes/promoted the Spice Girls and DVB (the David and Victoria Beckham brand), as well as his lucrative 'idol' franchises.
Fuller branched out into sports management in the '90s, taking Steve McManaman to Real Madrid and overseeing Beckham's move to LA Galaxy. Andy Murray followed in 2009, and Hamilton in March 2011.
Fuller, of course, is now promoting the first British winner of a grand slam tennis tournament for over 70 years, with the publicists predicting that Murray can net more than £100m.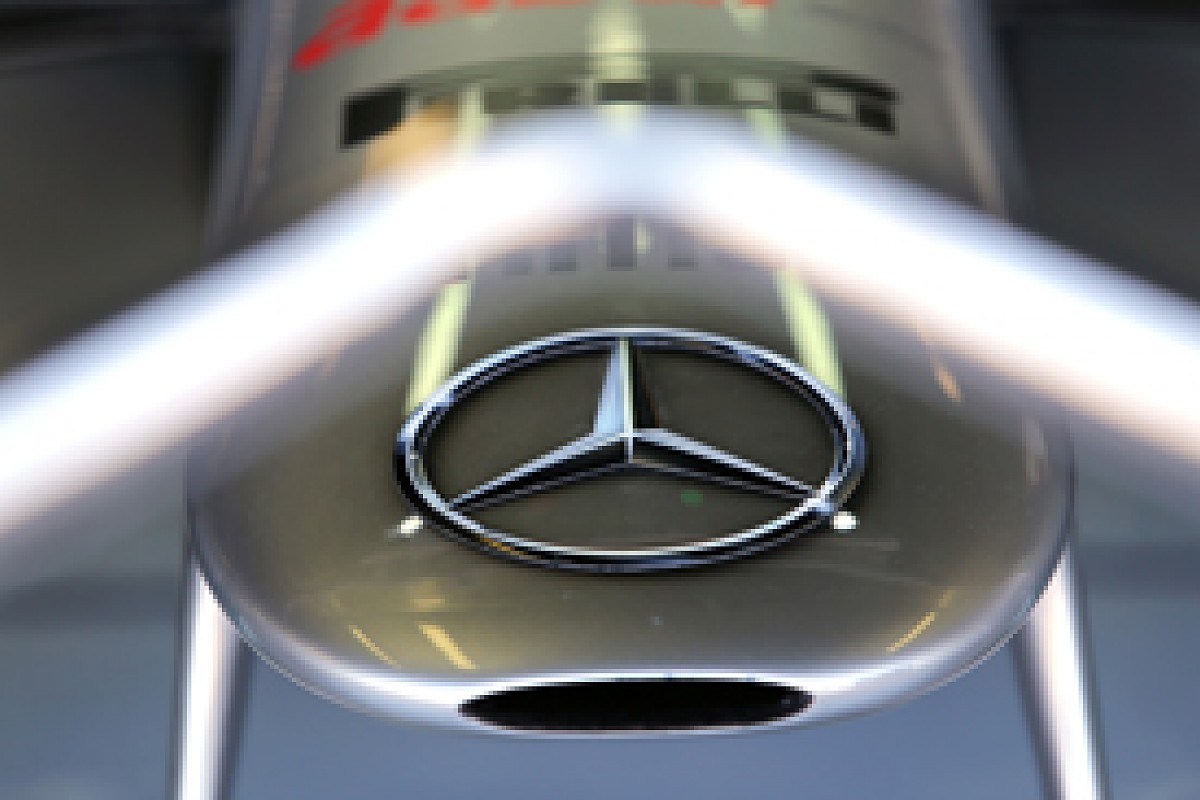 Didier Coton, Hamilton's manager, talking to Nick Fry © XPB
Hence the consternation when he temporarily couldn't find his RADO D-Star automatic chronograph watch before being photographed holding aloft the US Open trophy!
No such angst for supersmooth Roger Federer, of course, who is well used to slipping on his Rolex before cradling whatever grand slam silverware he happens just to have won.
Federer signed sport's most lucrative watch endorsement deal, said to be worth £10m back in 2006, and is now believed to make almost £20m per annum from a portfolio of blue-chip backers which, Rolex apart, includes Nike, Lindt and Credit Suisse.
More than Hamilton's McLaren salary from endorsements, in other words.
Fuller, whose personal wealth was listed at £375m by the 2012 Sunday Times Rich List, is bound to want to elevate Hamilton into the Federer/Tiger Woods league and would appreciate more commercial freedom in which to do so.
Which is why you have to take the Mercedes rumours seriously.
Traditionally, McLaren has never permitted its drivers freedom of their overalls, and there has only ever been one exception: Ayrton Senna with his Brazilian Nacional bank backing.
But you can bet your life that Fuller will be pushing for a second, even if Lewis claims that keeping his original trophies is what really matters.
Music promoter Harvey Goldsmith once rated Fuller as number one in a list of great British entrepreneurs and labeled him "a man of real vision".
Who knows what vision Fuller is currently outlining to Hamilton. But what's best for XIX may not be the same thing as what's best for Lewis. He's going to have to decide what matters most - for him.
Is it out and out wealth, or is it winning races and championships? It may even be that both are best served by staying with McLaren, but Hamilton certainly won't be short of sales pitches to listen to.
If you're Mercedes, you may be telling him that come 2014 it's going to be crucial to be driving for a works-engine team because the pace of V6 turbo development, initially at least, is going to be so fast that it's not going to be possible to give customer squads the same specification.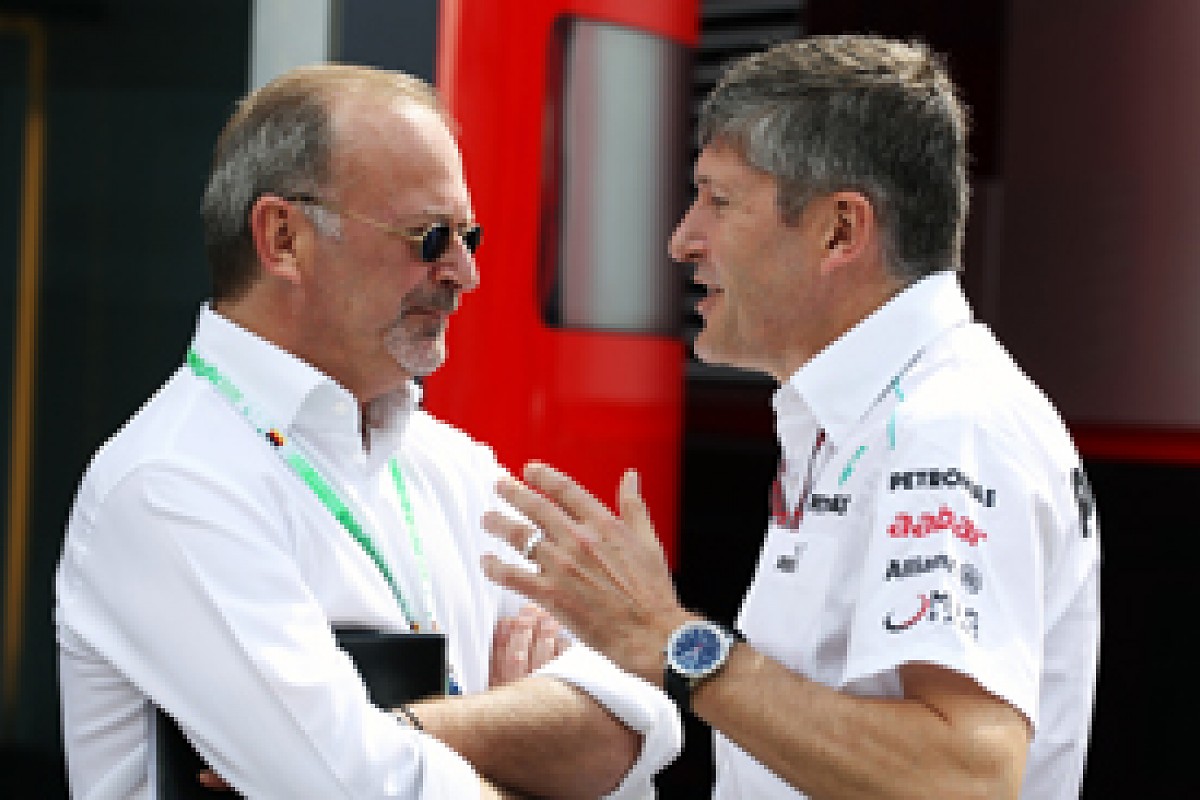 Should I stay or should I go? © LAT
And if you're McLaren, you're going to be telling him to forget that because it has a contract until the end of 2015 specifying as much.
Certainly, at the Italian Grand Prix, which Hamilton won of course, he had a face like he'd lost a sixpence and found a farthing. It was as if the weight on his mind had totally eclipsed the joy of winning at Monza. And around McLaren, you could sense the unease.
In Singapore, it was a different feeling. Hamilton and McLaren need each other, make no mistake. It won't have been lost on Lewis that he took a dominant pole position and that McLaren has set the pace in the last four grands prix, on four very different circuits.
And for its part, McLaren will know that Lewis Hamiltons don't grow on trees. Multiple winners in different cars tend to muddy that a little, but a track like Marina Bay, with walls and no run-off, shows you who can drive. It's always Hamilton, Sebastian Vettel and, car permitting, Fernando Alonso, in the thick of it. And that can't be a coincidence.
If Lewis is about to walk away from McLaren, you would have expected that he might have got a little stroppy about a mechanical failure that cost him so dear, leaving him 52 points behind Alonso with six races to go. But he didn't.
Late on Sunday night - in fact early on Monday morning - McLaren sporting director Sam Michael said: "Lewis was in a really good frame of mind after the race, which was really encouraging. He came to me before he left the track and said, 'I'm going to win Japan!' That's the type of mentality he has at the moment.
"He's on a real wave and you can see that in everything he's doing. His driving is extra special, but his integration and work with the team over the last three races has just been exceptional.
"He's on another plateau at the moment. I was really encouraged when he left tonight that he's not going to let this get him down. He knows how quick he was and he believes he can do that in Japan.
"It's a pleasure to see him do well. He's close to the team and I've become close to him over the last 12 months from a professional point of view and have a lot of respect for him and the way he's carrying himself internally at the moment - it's exceptional."
Like I said - they seem a lot more confident...