There's a reason it's called the silly season. With uncertainty still surrounding Lewis Hamilton's future, the question of who will be driving for McLaren and Mercedes next year was again on everybody's lips today.
Inevitably, the focus at times like this is on the drivers who have yet to sign a deal, but for those secure in where their futures lie for 2013, it can be an entertaining time.
Take Jenson Button, firmly under lock and key at McLaren next year. He can afford to kick back, relax and enjoy the speculation engulfing the identity of his team-mate next year. Inevitably, he was asked about the possibility of Sergio Perez joining him in Hamilton's place next year.
In response, Button explained that he was reveling in reading the deluge of rumour, counter-rumour and speculation, making it clear that he was taking it all with a pinch of salt.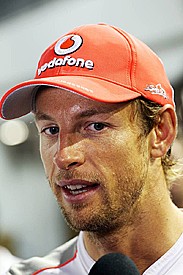 Jenson Button admits he loves reading the latest F1 gossip © XPB
"I just think it's great, I love reading it," he said when confronted by the massed ranks of the media in the Singapore paddock. "Every day I read the papers and the websites. We [the drivers] all do, even though we say we don't, and there's a lot of good reading out there.
"I don't know how much truth there is in that [the Perez rumour]. I'm not saying that you guys don't write the truth always, but there are a lot of interesting things!
"Funnily enough, there are no quotes from any of the people that are involved. It's amazing how you come up with so many stories and there are no quotes from the people involved saying yes or no.
"It's difficult for you guys in that situation, I know. You've had [Luca] di Montzezmolo saying he's not ready for Ferrari, him saying he's not ready for a top team... I don't know where he's going to be next year, but there's a lot of talk and it's an exciting part of the season for everyone.
"I know where I am next year, so it's straightforward, but it's interesting reading all the rumours. There's a lot of guesswork going on for everyone."
The flip-side of the 'no quotes' coin is that, not long after Button had finished talking, Hamilton sat down and explained that he was here to talk about this weekend, not next year. It was a clear warning to stay away from the topic of where he's going next season.
His approach was in stark contrast to Button, who from his privileged position explained that he has always enjoyed having a few speculative questions to answer about his future.
"I quite like it," he said when asked if being in that situation is distracting. "I've never found it a bad thing when people have asked where you are racing. When you have more than one interested party, it's always nice for a driver. I didn't mind that situation at all at any time in my career.
"The only time was with Williams and BAR, but that was for different reasons. But when people are talking about whether you are going to be here or somewhere else, I've never had a real issue about it."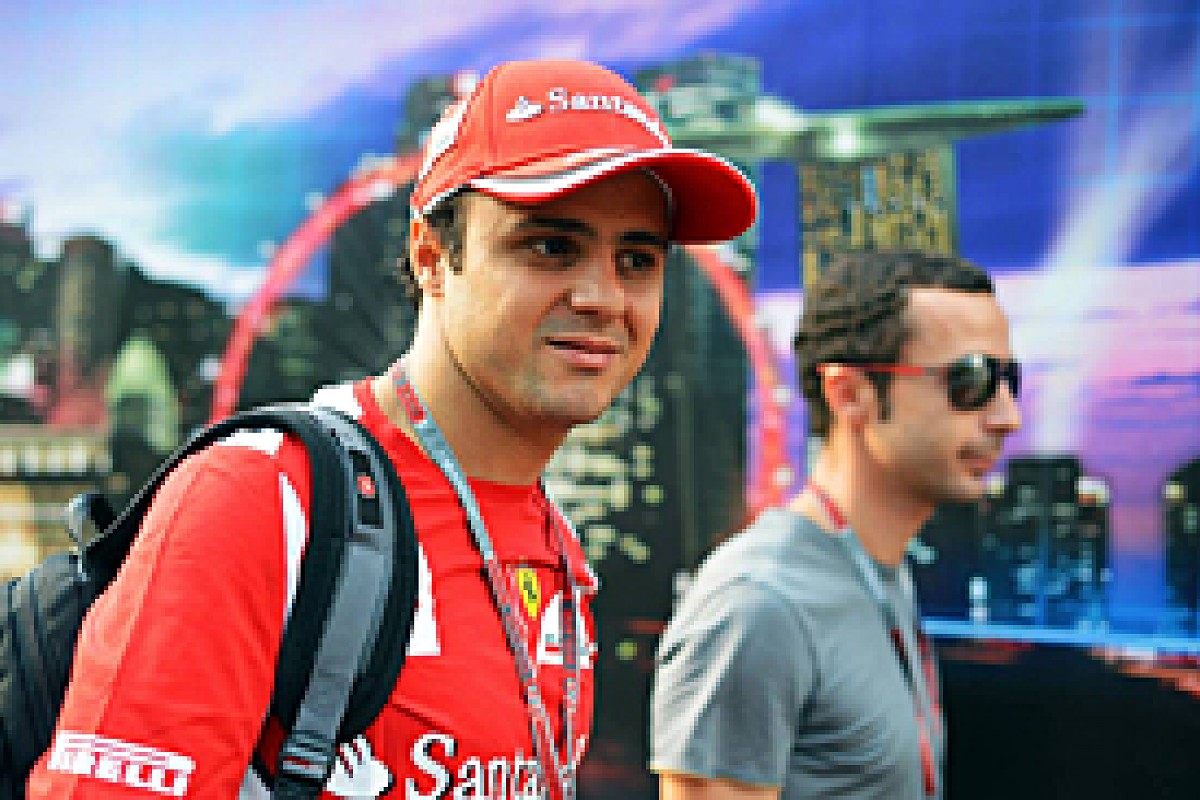 Fernando Alonso has come to the defence of Ferrari team-mate Felipe Massa © XPB
It's not only McLaren and Mercedes that still have question marks over their driver line-ups. With Felipe Massa's chances of staying on at Ferrari for an eighth season in 2013 increasing dramatically recently, team-mate Fernando Alonso weighed in on the debate.
"If the team decides to change Felipe, anyone who arrives has to be better than Felipe," said Alonso. "With all the names you hear, if you compare what Felipe has done in Formula 1 and what these little names have done in Formula 1..."
Alonso certainly appears to be very happy with such a clear number two under him, although it goes without saying that it's been a long time since Massa has scaled the heights.
In the case of the not-yet-ready Perez, he's been on the podium three times this season - that's three more than Massa has in the past season-and-a-half. Make of that what you will.
There's no doubt that Alonso, like Button, is drawing plenty of amusement from the stories that are doing the rounds with ever-growing intensity.