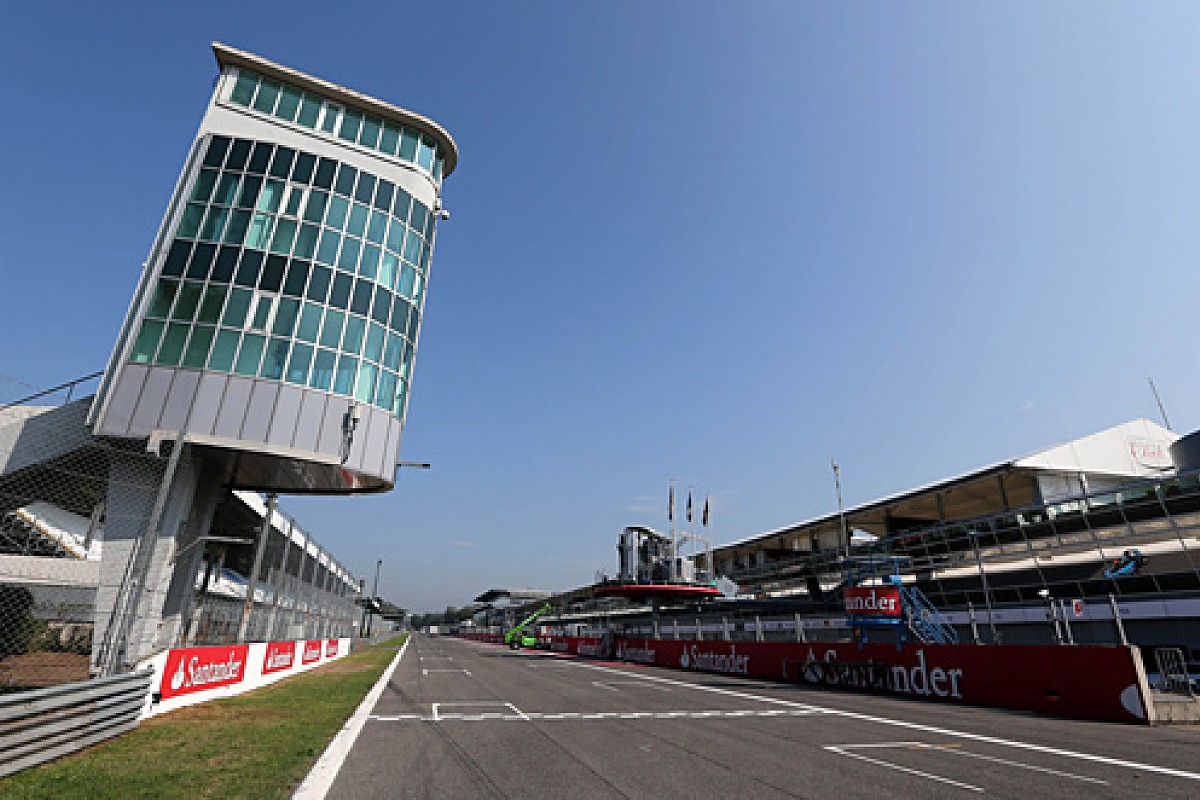 Monza. No other place on the Formula 1 calendar stirs such emotions and it's no wonder the Italian Grand Prix conjures up historic cliches like no other race: the ghosts of the past, the trees whispering about the legends of old, the banking that conveys the bravery of racers past.
But Monza is about more than just history, because even in its present state it fills the F1 regulars with a sense of excitement and serves as a reminder of how the sport is fundamentally about the passion of the fans.
Outside the paddock, the tifosi queue for hours to catch a glimpse of their heroes as they make their way to work. If you're lucky you can find yourself in a local pizzeria sitting at a table close to an F1 racer.
It's no wonder that the great and the good from Italian motor racing find their way there, or that Ferrari president Luca di Montezemolo always makes sure he shows his face to remind himself why his team has such a following.
While much of the media horde spent the weekend chasing its tail over the Lewis Hamilton 'will he stay or will he go' rumours - the British driver dumbfounded everyone with his gloomy stance after winning - there was very much a feel-good factor about achievements taking place elsewhere.

Ferrari's drivers handed over the keys to a 599 XX Evo © LAT
Alex Zanardi's double Paralympics success at Brands Hatch - a venue where he had never won as a racing driver - was as much the talk of the paddock as Robert Kubica's successful return to rallying.
But, of course, at Monza nothing can bring out the crowds like a loud car. On Saturday afternoon the paddock stopped for 20 minutes when di Montezemolo and his drivers Fernando Alonso and Felipe Massa handed over the keys to a special edition Ferrari 599 XX Evo to a lucky buyer.
The car had been offered in a charity auction put together by Ferrari to raise money for victims of the Emilia Romagna earthquake earlier this year. American Benjamin Sloss had put in the winning bid, at a cool €1.4 million and he couldn't wait to fire it up.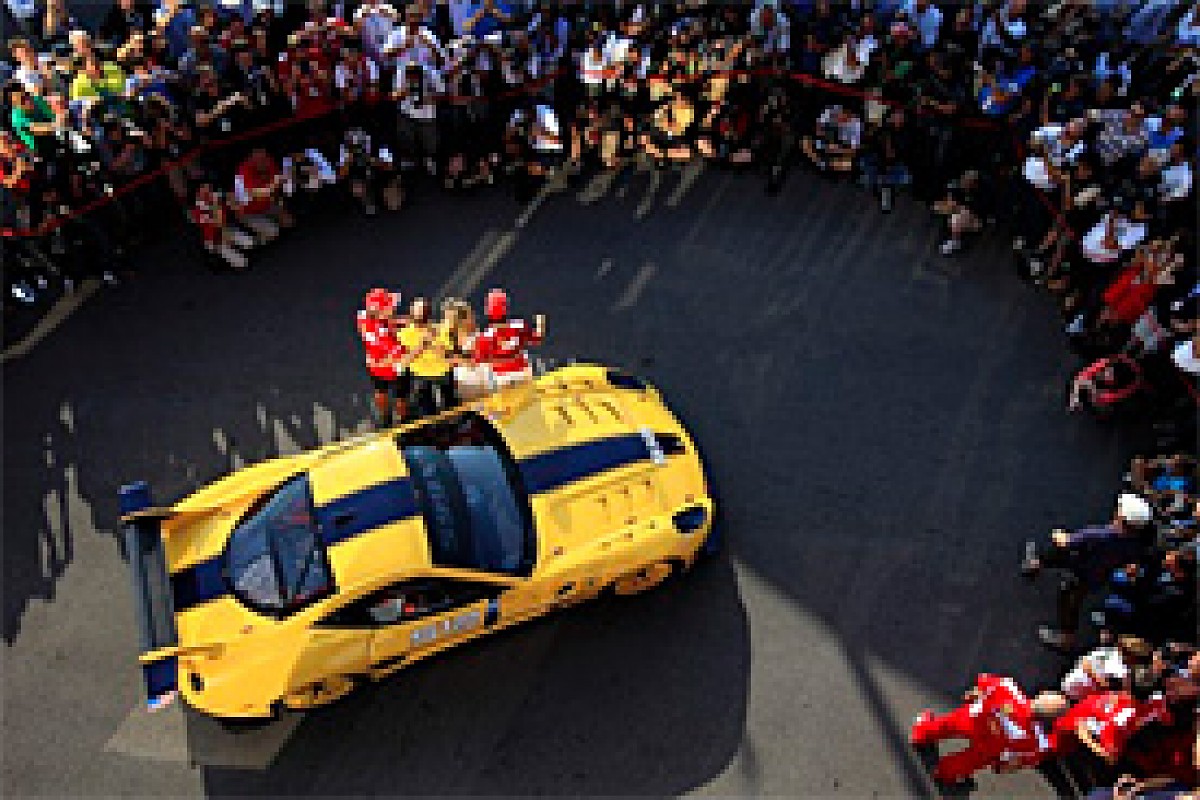 Formula 1 people like nothing more than a bit of competition, so when Red Bull sponsor Casio proposed the idea of a quick head-to-head quiz between Sebastian Vettel and Christian Horner ahead of the Italian Grand Prix they jumped at the idea.
As part of a event that took place in the build-up to the weekend, Vettel and team-mate Webber were drafted in as team captains for a contest that also featured former GP drivers Johnny Herbert and Martin Brundle.
And rather than being a dull affair, the event proved to be as enthralling - and certainly funnier - than some of the quizzes that make their way on to national television.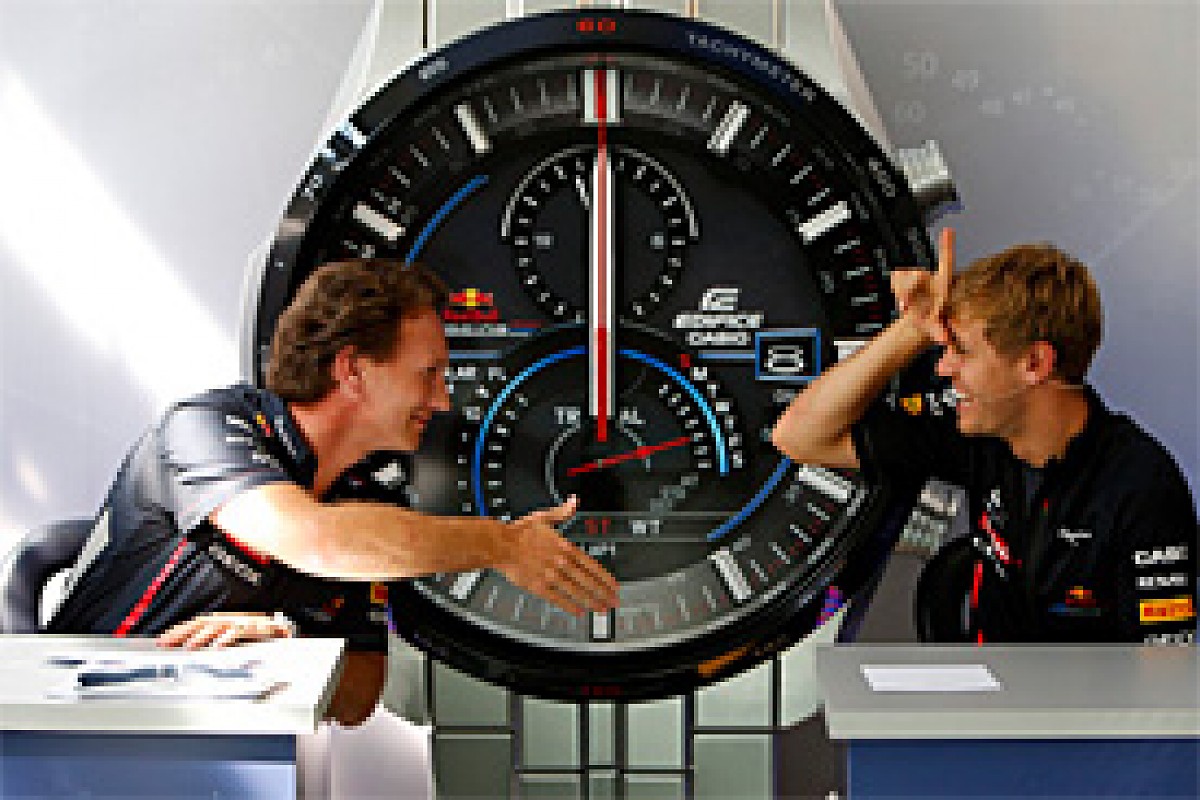 Vettel beats his boss Horner © LAT
Horner was partnered by Herbert and had great fun in a round where they had to describe famous figures from the sport.
Can you guess who these people are that Horner described to Herbert? "White hair. Quite fat. Sacked you a few years ago." And then: "Short little guy. Lots of money."
But it was Vettel's eyes that rolled when his team principal made a last-gasp bid for victory in a quick-fire round. Horner's answer to the question: 'Which Italian racing legend was known as Ciccio [meaning butch]?' was Nigel Mansell.
Vettel laughed at his boss: "Italian? Nigel Mansell?"
In the end, it was Vettel and Brundle who came out on top - and the double world champion duly gave his boss the loser sign in celebration.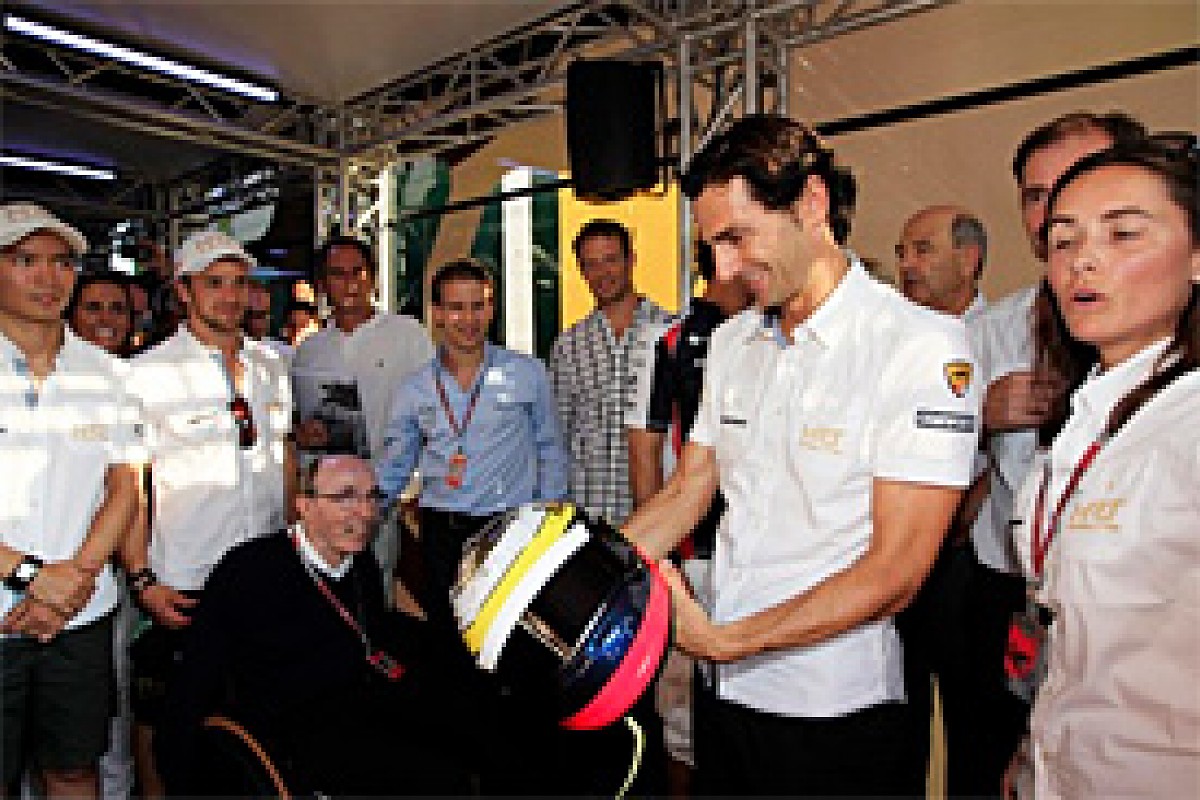 There are a few people in F1 who have disappeared from the paddock without too many tears being shed, but there are others whose very presence is a big boost to the sport.
On Saturday night at Monza, it said much about the popularity of Pedro de la Rosa that a great portion of the paddock made the trip down to the HRT motorhome to share a glass of champagne and some chocolate cake with the Spaniard ahead of his 100th grand prix.
A host of drivers were present at the surprise get-together, including Pedro's compatriot Fernando Alonso, as well as other big hitters including his former team boss Martin Whitmarsh and even FIA president Jean Todt.
De la Rosa is truly one of F1's good guys, and it said a lot for the kind of man he is that he had to fight back tears when his daughters brought in a special cake.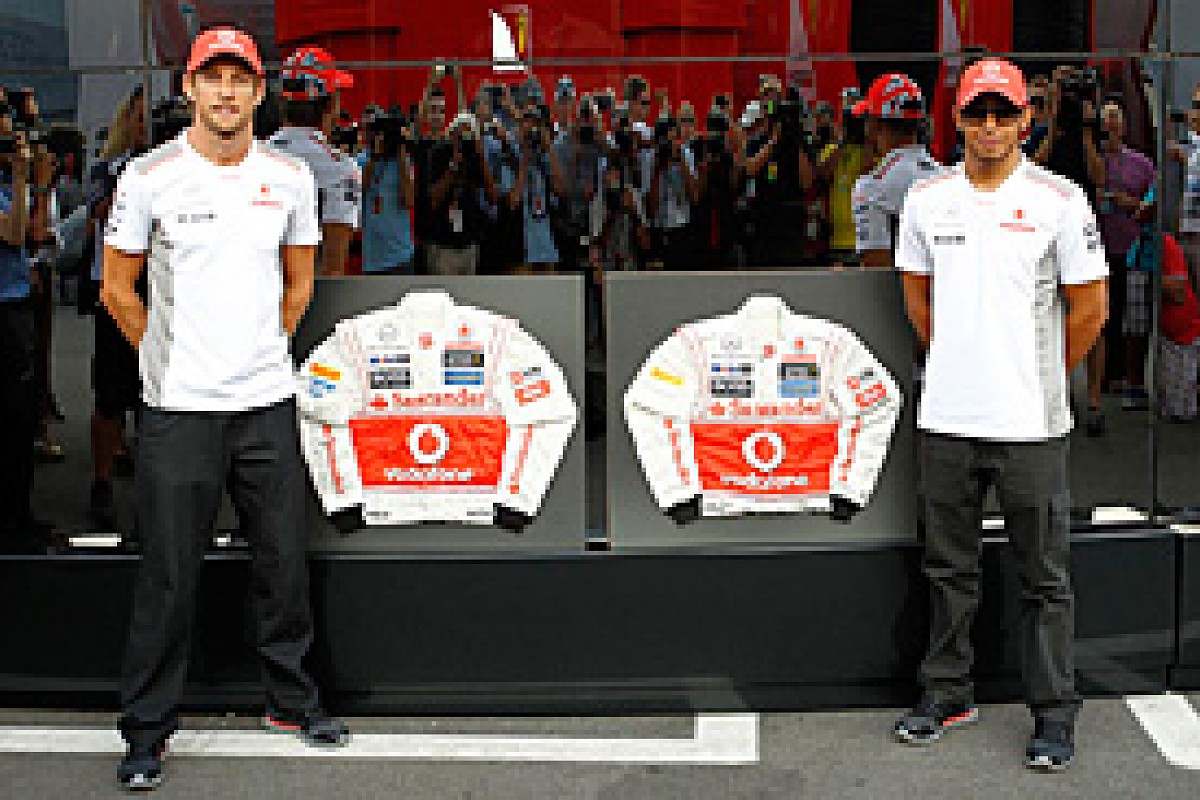 De la Rosa, a popular man in the paddock © LAT
"I am very, very emotional for this moment because I am here today because of all the special people who have helped me make it to 100," he said. "You know who you are.
"I think getting to 100 grands prix is not a lot because there are a lot who have made it to 200 and 300 and so on; but I think that what I am very proud of is to have made it, been knocked down and some people have helped me massively to recover and come back.
"I want to say that if I have made 100 - then I hope to be talking 120 next year so thanks to my wife and kids. Without a family like you I would not make it!"
For the pedants among you, de la Rosa's appearance in the Italian Grand Prix was the 100th time that he had entered an F1 event as a race driver. He'll have to wait three more grands prix for his 100th start though - because he has two official non-starts (Monaco 2000 and Malaysia 2010) and one DNQ (Australia this year).
There was a time when getting hold of Formula 1 memorabilia was the domain of a lucky few who could get good access to the paddock or its star drivers.
Now, though, F1 fans have never had it so good when it comes to an exclusive memento from their racing heroes - and at Monza two opportunities came to light. You'll have to move quick if you want them for yourself.
Button and Hamilton at Monza
McLaren drivers Jenson Button and Lewis Hamilton have autographed race suits they wore earlier this season, and they've been put up for auction to help raise money for the victims of the Emilia Romagna earthquake.
The race suits will be auctioned on Ebay later this week, and the proceeds will be split between the Santa Maria Bianca Hospital and the 'La Lucciola' school for disabled children in Comune Stuffione di Ravarino.
Kimi Raikkonen fans were also given the chance to get hold of a race suit thanks to a competition offered by Lotus - in which the highest score from a special 'Angry Birds' competition would win the black-and-gold clothing.
The contest, which runs until Monday, can be found here.