There were some wonderful examples of classy, mature driving during the Belgian Grand Prix.
Look at Kimi Raikkonen and Michael Schumacher at Eau Rouge, and Sebastian Vettel and Mark Webber at the chicane. They were fighting hard, making good decisions and knew when they had to give it up.
Unfortunately, the same couldn't be said about everyone racing at Spa last weekend.

Romain Grosjean didn't need to do what he did at the start of the race. He wasn't avoiding an incident and he just made too big a swerve to the inside. I know from having done 246 grands prix - and not having crashed at the start in many of them - that you have to be slow and deliberate in any change of direction because you can't be absolutely sure where all the cars are.
If you get involved with so many incidents, you cannot always blame the others. Nobody is that unlucky. A one-race ban might be considered harsh, but there has to be something that tells those responsible 'come on guys, this is unacceptable'.
Playstation generation
It's easy to throw the 'PlayStation generation' accusation at younger drivers today, but it does seem to hold true. There, you can crash lots and become desensitised to it. For me, when I was coming up through karting, a crash always had a cost and, in terms of safety, the circumstances that led to me getting my big break in grand prix racing with Williams in 1994 are well-known.
DC had to watch the Spa GP2 races with his eyes closed... © LAT
But I watched last weekend's GP2 races with my hands over my eyes because people were in danger of getting seriously hurt. This might be deemed exciting in this Hollywood age of car chases and spectacular crashes, but that's all simulated.
This is real life. And death. Drivers in all categories must be made to understand that, because the way some of them behave, they don't. The potential consequences mean this has to be taken very seriously.
Fernando Alonso nearly had the full weight of a Lotus dropping down on his helmet out of the sky. Then what would have happened to him? The bottom line is that it was a completely avoidable accident.
Sometimes you have car failures. Mechanical problems have caused plenty of big crashes over the years and will do so again in the future. And there are times when you have freak accidents like Felipe Massa being hit on the head by a spring shed by Rubens Barrichello's car in Hungary in 2009 where the circumstances are unforeseeable. But those are different. What happened at Spa didn't need to happen.
Drivers need to realise that it's a 44-lap race and unless you are somewhere like Monaco, you very rarely win a grand prix at the first corner. It's vital that Romain learns from this. I don't want to beat up on him, but it has happened too much.
Eric Boullier, both his team boss at Lotus and manager, perhaps needs to have the same tough conversation the team had with him when he was pulled out of F1 the first time around and had to work his way back via GT racing and GP2. He delivers serious speed, but every time you think he's cracked it, he does something stupid. And he's not the only driver to get involved in too many incidents.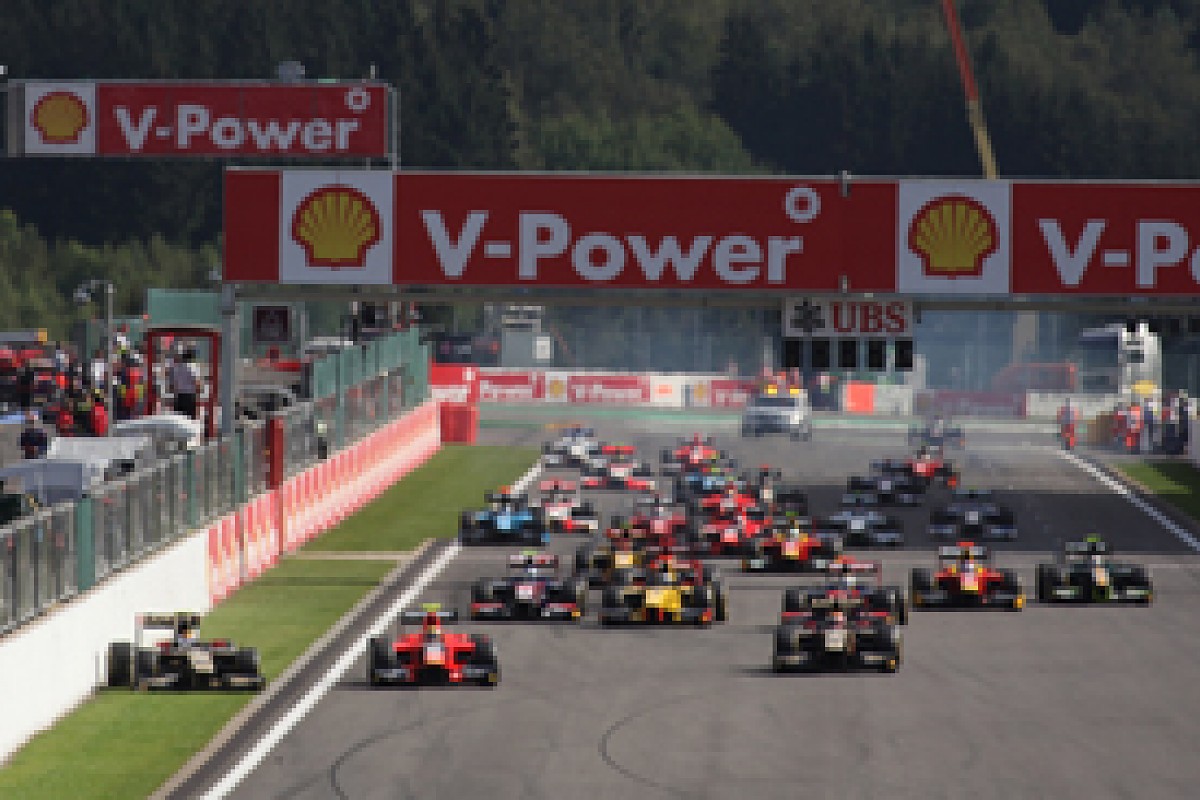 ...as he remembers the reasons behind his F1 debut in 1994 all too well © LAT
Blow for Alonso
Fernando has every right to be frustrated after Spa. His points lead has been built on this amazing run of consistency. To get wiped out in an incident in which he was an innocent party is a big blow.
To have less-experienced, wild drivers influencing the world championship in this way is bad both for Alonso and Lewis Hamilton, and for those of us watching.
We don't want to see anybody getting in the way of what is a spectacular battle between great talent at the top of its game. We're in for a great run-in, during which it won't just be about teams like Ferrari, McLaren, Red Bull and Lotus, as the Saubers proved with their impressive pace.
But what we don't need is more incidents like we saw at Spa.