We all fear failure. Even as I write this, I am fearful that AUTOSPORT won't think it's good enough, or that you, the reader, might click off the page. But read on, because some of us - including Formula 1 stars - deal with it better than others, especially when the pressure is really on.
Are we born with this ability to handle fear and anxiety? If not, can it be learned? If so, who teaches it?
I believe there are three ways to deal with 'The Fear of Failure'...
1. Fake it until you make it (Muhammad Ali)
2. Precise preparation (Team GB's Olympic cycling squad)
3. Lean into it, embrace it, and just do it anyway (Jessica Ennis, Usain Bolt)
Like millions, I was glued to the Olympics and was fascinated by Team GB's athletes - some coped with fear of failure and some did not. Sadly, the higher expectancy level of performing at home revved up the 'monkey minds' of several of our medal hopefuls.
The 'monkey mind' is what Chinese Buddhists call the voice in your head. He's great for words, numbers and logic - but needs to be silent when elite sportsmen and women perform at their peak, using only the subconscious part of their brain. If not, he springs to life - commentating and criticising their every move with disastrous consequences.
Once again, our cyclists dealt superbly with the pressure because they were better prepared - not just physically and technically, but mentally.Nothing was left to chance; they were all given the tools to deal with anything that may impact negatively on their performances. Their monkeys were suppressed.
As with Team GB's cycling success, to become Formula 1 world champion it is essential to deal with the fear of failure. As the season rolls on the expectancy level cranks up. So, who has the best monkey-mind control?
Fernando Alonso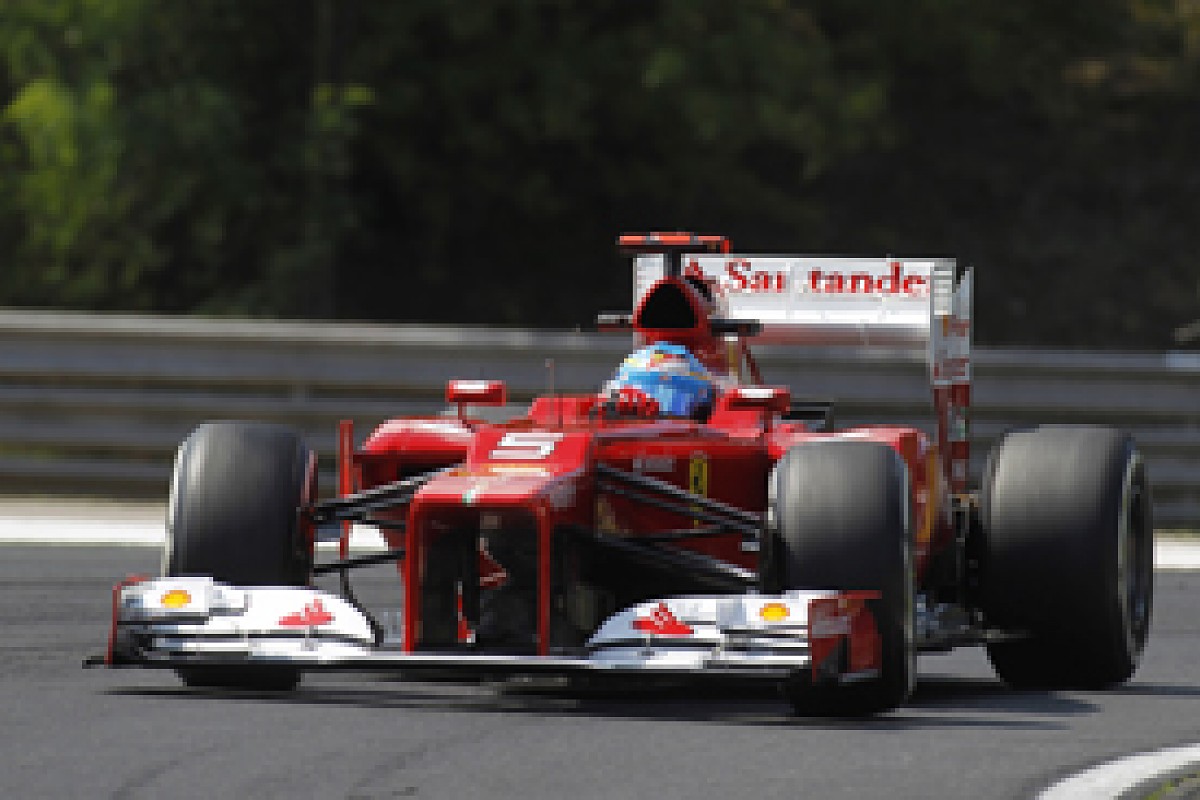 Alonso has the best mind management of any of the title chasers © LAT
The world championship leader has excellent mind management, and he is definitely my number one so far this season.
If he can maintain his healthy points cushion, his monkey mind will be happy, and resist interfering. His doubters could say can he deal with the pressure if the others start to close the gap? Yes, he can. No fear.
Mark Webber
Sunday July 11, 2010: "Not bad for a number two driver," he said on the radio having just won the British GP. To me it sounded more like a statement of fact, an acceptance that indeed he is Red Bull's number two.
Deep down, does his monkey mind believe he can be a number one? This year is his best chance. Can he convince the monkey? No, I think not.
Sebastian Vettel
Double and current world champion - his monkey knows how to deal with the pressure of closing a title, as opposed to his team-mate's who does not.
Can he make it three in a row? I think so but, more importantly, Vettel believes so. Sebastian can sedate his monkey mind by saying "we've been here before, and we have the car to win it again - let's just go and do it".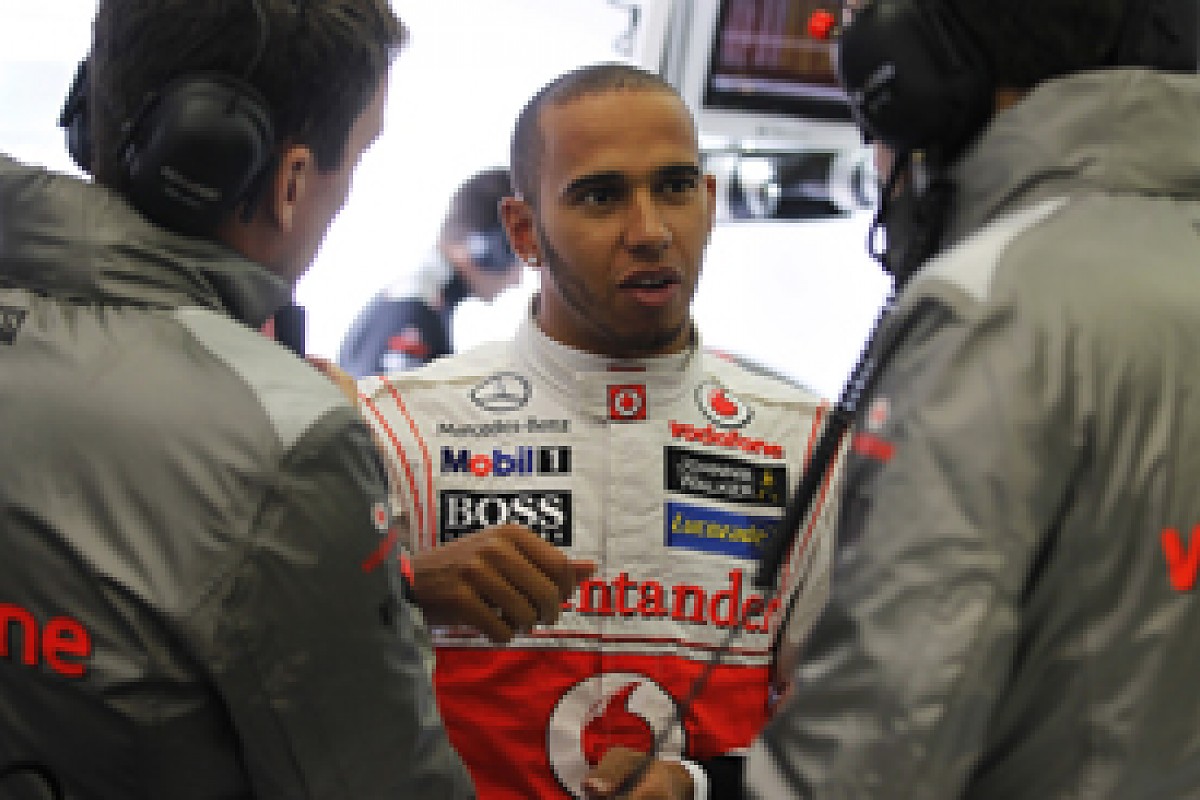 Hamilton's monkey behaves like a spoilt brat when things go wrong © LAT
Lewis Hamilton
When all is well, Lewis has excellent mind management, but if not his monkey behaves like a spoilt brat.
He needs to maintain the momentum of his Hungarian GP win, or his monkey will start sulking again.
He needs to focus more on what he can do to make the difference (like Alonso), and stop wasting valuable mental energy on 'mind coaching' the McLaren team.
Kimi Raikkonen
Takes his monkey partying in order to keep him sweet, and let off some steam. This seems to work, as he has done a great job in convincing his monkey that he can still do it, even after taking him rallying. However, I think he knows he has too much to do this year, but he'll give it a good crack all the same. Only Alonso has better mind management.
Button and Schumacher
Of the rest, Michael Schumacher and Jenson Button have interesting monkey mind challenges, for very different reasons. Neither will be this year's champion and, the way things are going, might never be again.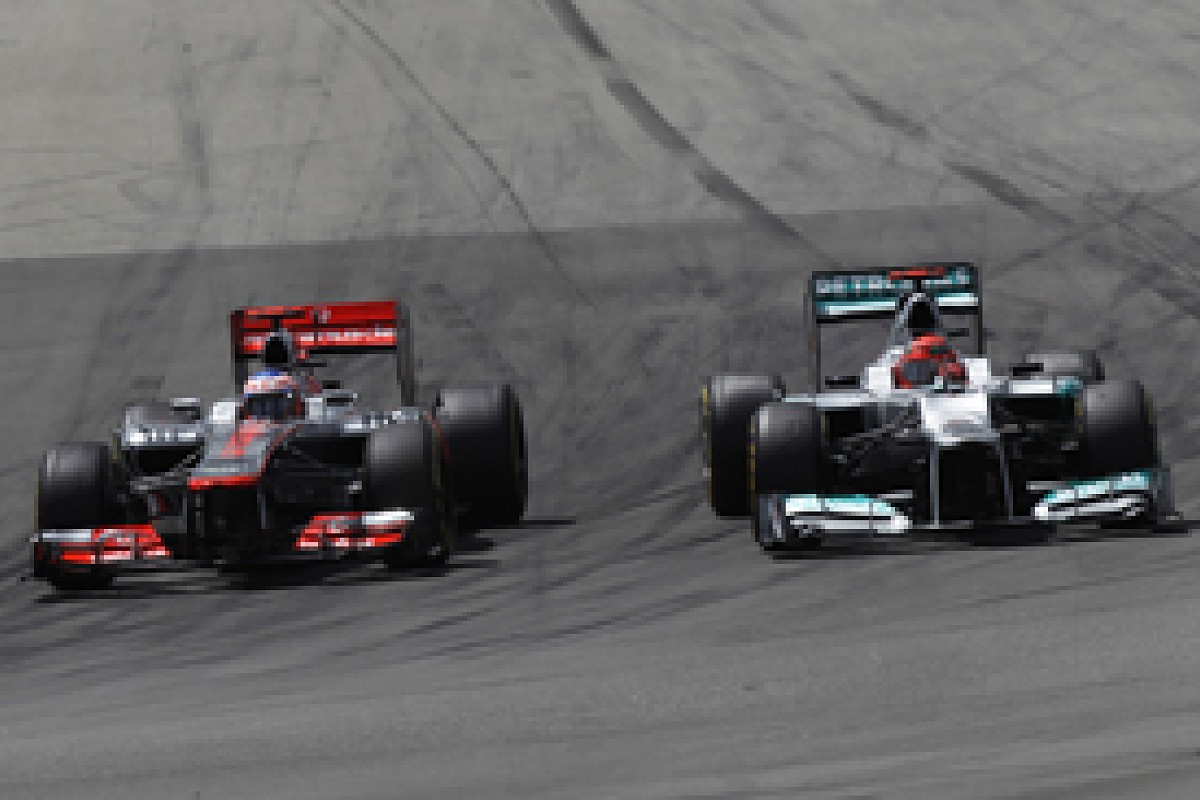 Button's monkey needs to stop worrying; Schumacher's has an identity crisis © LAT
Button should stop worrying about setting his car up, and focus on setting his brain up instead. He has far too much clutter in his racing mind. I recommend he goes into iTunes and downloads Alistair Griffin's Just Drive, and plays it to his monkey mind before every qualifying session.
Schumacher has had great mind management from the moment he arrived in Formula 1. Can he keep his monkey motivated enough, and have the patience to wait for Ross Brawn to work his magic again? I think Michael's monkey is a bit lost, wandering around in a fog, trying to answer one big question, 'If I am not an F1 racing driver, who am I?'