Ross Brawn believes that Mercedes has now put in place the final pieces behind the scenes to become a regular frontrunner in Formula 1.
Off the back of a topsy-turvy opening half to the campaign for the Brackley-based outfit, Brawn thinks that recent efforts to tweak the way it operates will address shortcomings that have been exposed this year.
His confidence is based on the relationship bedding down between the triumvirate of technical directors in Bob Bell, Geoff Willis and Aldo Costa, allied to the recent promotion of Mike Elliot as new head of aerodynamics replacing Loic Bigois.
In an exclusive interview with AUTOSPORT, Brawn said he had full faith that Mercedes at last has what it needs to move forward. And when asked if the new structure was enough to make Mercedes a genuine frontrunner, Brawn said: "Well, that is the plan. And if it is not enough, we will have to do something about it.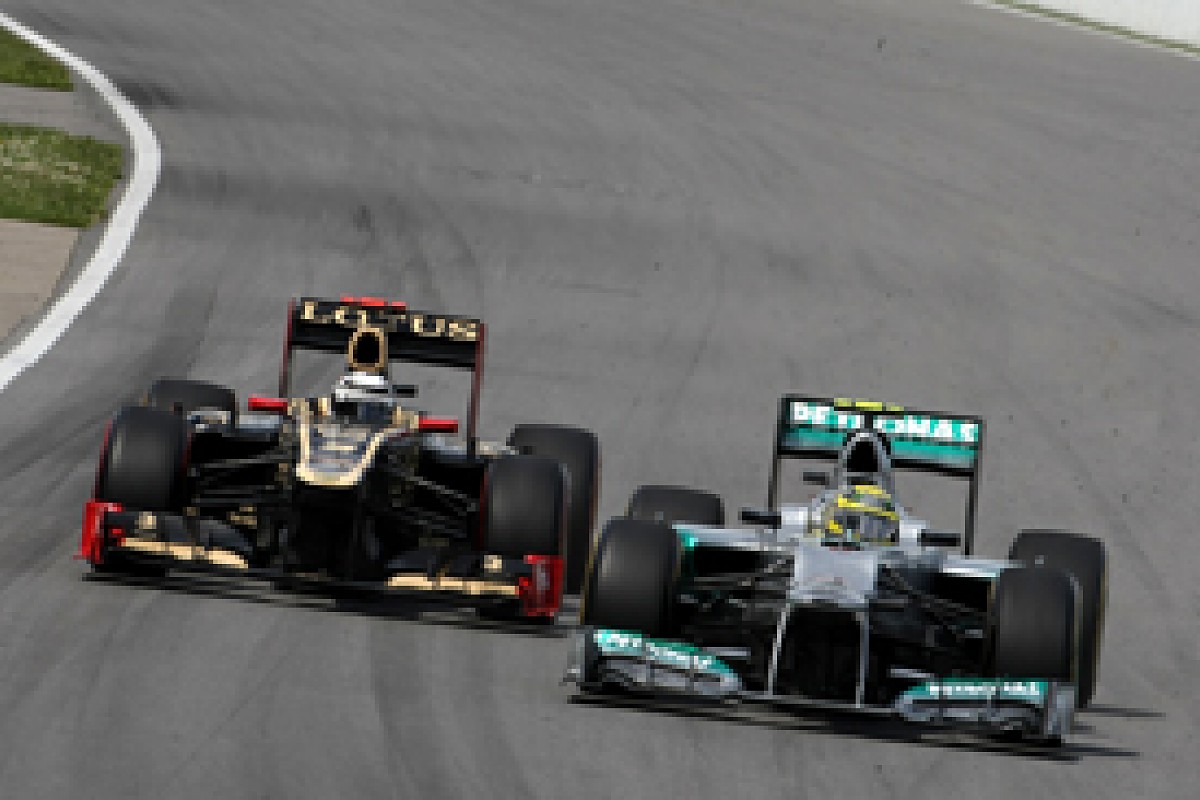 The 2012 season has been a battle, even when things have gone well © XPB
"I would say sat here today that I believe it is. If we don't get there, we will have to work out why we are not getting there, and rethink our ideas.
"But I am not planning any more major changes in the team for the foreseeable future. What we have got is settling down very well now, and that is what we plan to have."
What's been wrong?
Mercedes has made a good step forward in its form this year. The Brackley-based team won its first grand prix under the ownership of the German car manufacturer in China and has scored more points at this stage of the season than it had last year.
Yet, the season has also uncovered weakness at the team, highlighted by the spate of retirements that derailed Michael Schumacher's campaign and the ongoing tyre struggles it has had.
Brawn admitted that both factors were unexpected; but that lessons have been learned which should ensure the team is better prepared for the future.
"We had a bit of a shock in Melbourne because we had not seen the characteristics of these tyres until we got into some hot races, so that wasn't good," said Brawn. "It caught us out.
"There have also been the reliability problems we have had with Michael's car. That was unusual for the team, and we had to have a good long hard look and see if there was any systematic reason why that was happening; and we didn't believe there was.
"Nobody took their foot off the pedal at the factory in terms of looking after things, but we realised we were possibly weak in a few areas where we just had not been exposed before.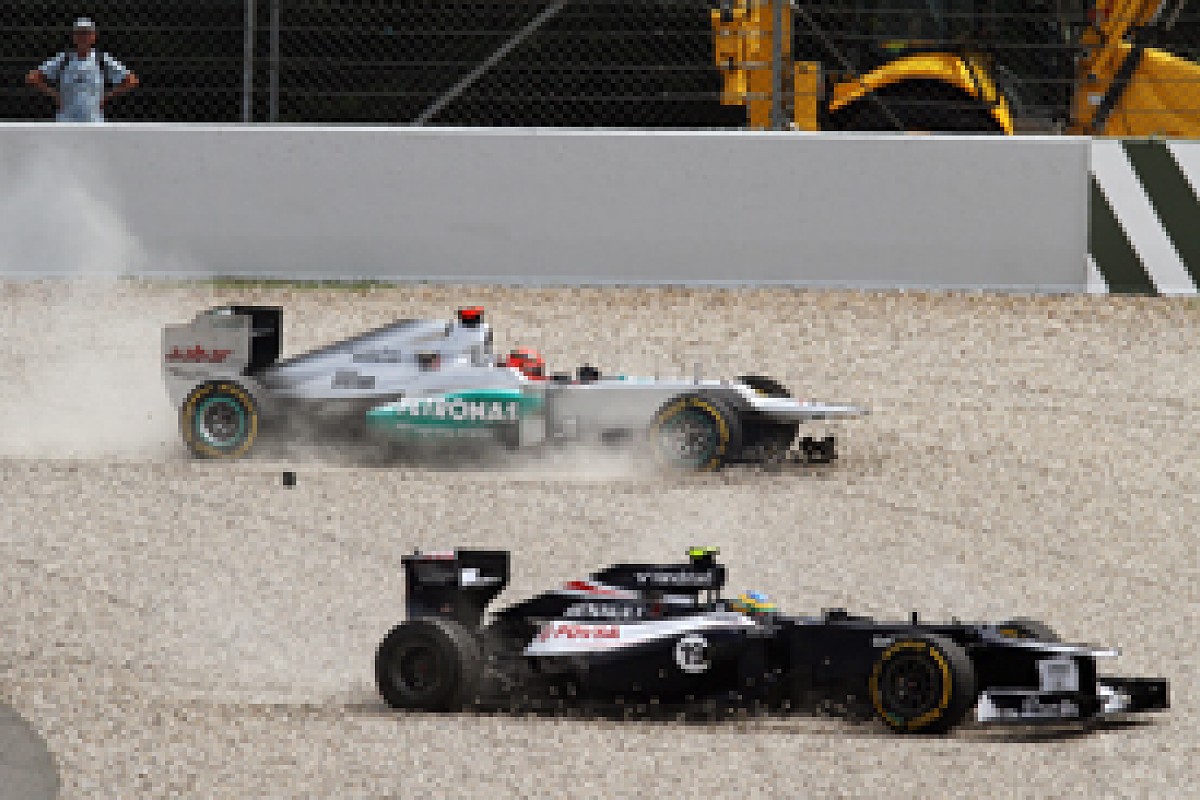 Schumacher's misfortunes have cost '50-60 points', says Brawn © XPB
"That is frustrating because there were 50-60 points we gave away through DNFs with Michael, which could have put us in a much more respectable position in the championship now. Instead we have a lot of catching up to do."
Time to turn things around
Mercedes' drop-off in form in recent races has proven there is still plenty for the team to do, but Brawn feels that good will come out of its tribulations.
"We can look at some positives of the first half of the year but we are perhaps ending the first half of the season less competitive than we started it, and that is something that we have to address," he said.
"But I feel much more optimistic looking ahead. You really see the strength of a team when it gets stressed, when it gets strained and when it gets put under pressure.
"I feel really confident that we have a good group of engineers and we now have the depth that we need to be able to do all the things that we need to do to get results.
"The benefits of the re-organisation we have done are starting to feed through, so I am sure that we can have an even stronger second half than we did first half."