The Belgian Grand Prix paddock today was much as you would expect anywhere to be on the day after time stood still.
With the sport effectively mothballed during August and not a great deal having changed since the teams packed up in stormy weather in Budapest, the eagerness to get back going again was inevitably tempered by the fact that it will be another 24 hours before the narrative really moves on with the start of the on-track action.
So today was all about what is going to happen. Is Kimi Raikkonen going to launch his world championship push? Just how bad is Fernando Alonso's car? Just how good is Alonso's car? Will Jenson Button play the team game? Will Martin Whitmarsh make him play the team game? And so it goes on...
In other words, nothing has actually happened to the narrative of the season just yet. That will begin to happen during Friday practice, rain-allowing. For now, we'll have to be happy with the fact that F1 is back up and running after the break. And what better place than the mighty Spa-Francorchamps, even if the daunting Eau Rouge is no longer anywhere near as daunting as it once was.
"It used to be Eau Rouge," said 2008 victor Felipe Massa of his favourite corner at the track. "But now Eau Rouge is not a corner anymore. It's flat every lap. It's not a corner anymore.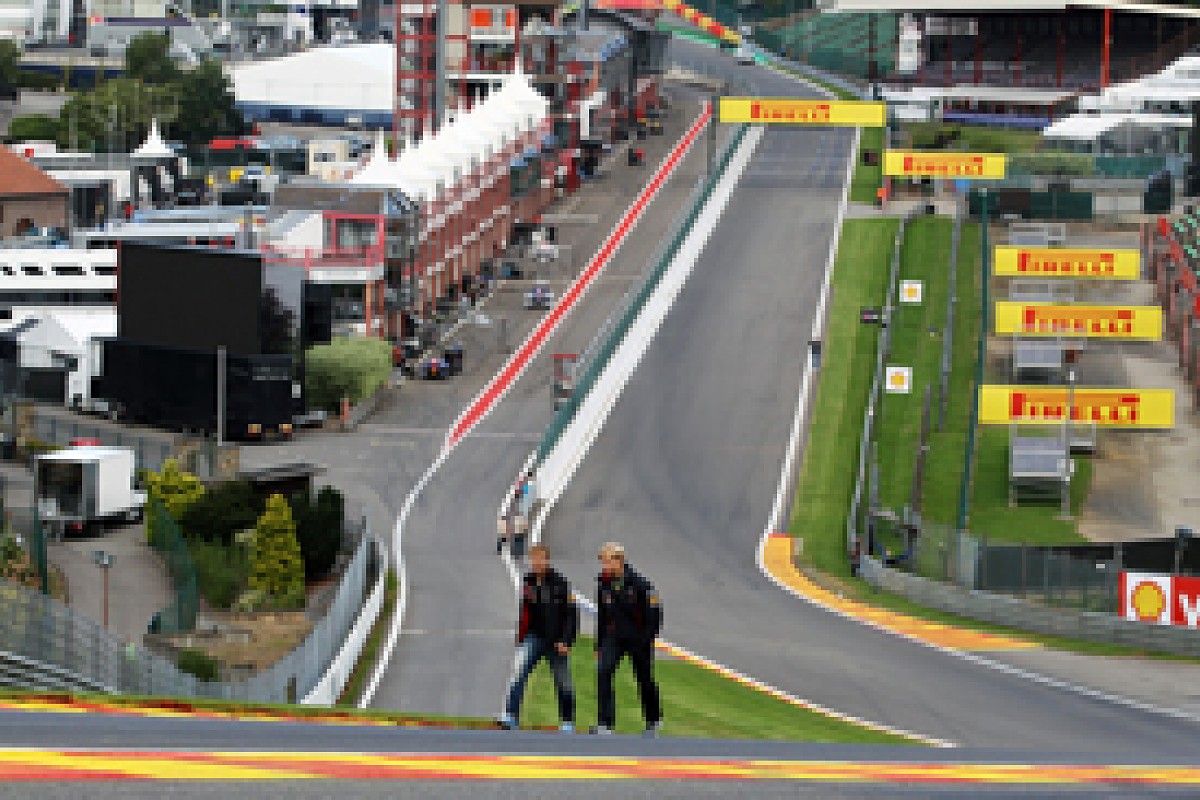 Eau Rouge: Less scary than it used to be © XPB
"It used to be a corner when I started here in the first years of my career. I would now say that the place I like is the second sector, going down through the high-speed corners with the quick changes of directions.
"But the changes to Eau Rouge and making the cars better and better all of the time is a bit of a loss to the driver [who can no longer] come here and have the incredible corner that it was in the past."
The past was certainly a hot topic in Belgium. Michael Schumacher is starting the 300th grand prix weekend of his career.
While it will only be his 298th official start, thanks to him not officially starting either the 1996 French GP or the 1999 British GP (courtesy of a warm-up lap engine failure and a leg-breaking crash respectively), it was still a matter for celebration for the 43-year-old.
"It's certainly an interesting, beautiful, nice number to be around," said Schumacher this afternoon. "A number that I didn't think that I would do at the time that I retired at the end of 2006.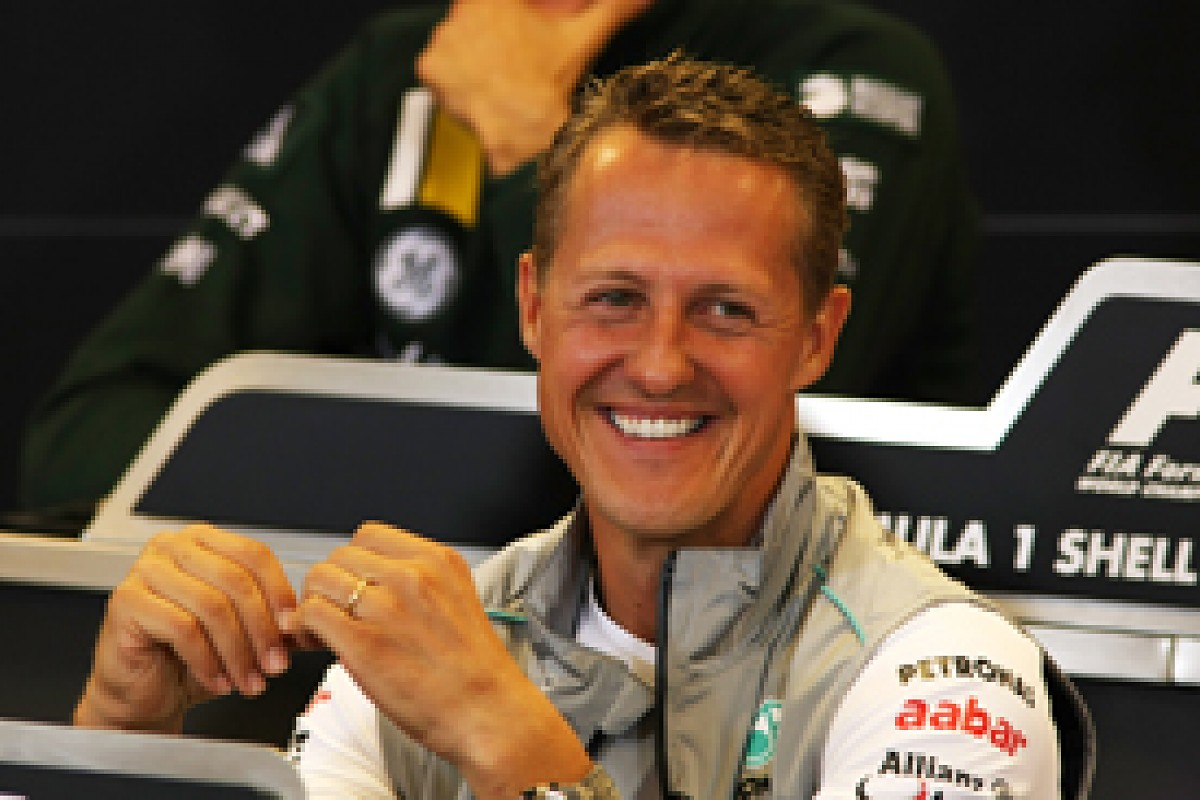 Schumacher reaches yet another milestone this weekend © XPB
"Now here we are and I'm counting the 300, because at one point there was talk about whether there would [ever] be somebody to beat Riccardo Patrese's record of 250-whatever [256]. I said 'forget that, it isn't interesting for me' and here we are!
"This morning I had a very beautiful welcome, becoming the honorary citizen of Spa. That is something very special to me.
"That's why 300 becomes special, because it's in Spa. It all happened to me here in Spa. First race, first victory, some beautiful victories and interesting races, in 2004 the seventh title, last year the 20th anniversary and now number 300 and being honoured. It's the full package.
"Spa has always meant a lot to me. I always called it my living room."
Schumacher added that he didn't fancy his chances of making it to 400, but he will be hoping to have some better luck in this celebratory outing than he did last year, when he shed a wheel at the start of qualifying. Although he did recover to fifth in the race, it wasn't the perfect way to mark that particular anniversary.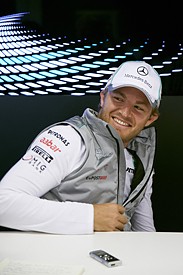 Rosberg: Determined to avoid being a one-hit wonder © LAT
As for his Mercedes team-mate Nico Rosberg, his attention was turned to a different topic.
Having ended years of people asking him when, if ever, he'd finally get that elusive first grand prix victory with his dominant win in China in April, he was asked if he was worried that he might end up stuck in the one-hit wonder club forever!
"There we go!" responded Rosberg, quick as a flash. "Someone has managed to find the next question! Thank you very much. Let me just note that down.
"No, I'm not worried and I haven't thought of that."
It was a very good-natured response, and received in the spirit of levity in which he said it, but underlined the point that, while the likes of Ferrari, McLaren, Red Bull and Lotus still have realistic aspirations of fighting for at least one of the world championship titles, Mercedes' promising start has faltered. Inevitably, one or more of the fancied teams will suffer in similar fate in the second half of the year.
But one thing is for sure. The next nine races will give what has been a classic season so far the kind of finish befitting it.