With the Hungarian Grand Prix being the last race before Formula 1's (four-weekend) summer break, proceedings had a festive feel to them. Folk up and down the paddock were chattering about vacation plans and destinations as far apart as Barbados and South Africa. Some planned to stay home to catch up on life, while others babbled on about the Olympic tickets they had drawn. End-of-term fever had hit F1.
Yet, behind closed doors much serious business was being discussed, what with the event being Bernie Ecclestone's first visit to the paddock since the British Grand Prix three weeks before.

The F1 tsar had, of course, elected to skip Germany for well-documented reasons, and thus no calendar in any form had been circulated in Hockenheim - the traditional weekend for airing a draft of the following season's fixture list - and one guesses he had more pressing matters to attend to, for no draft was presented in Budapest, either.
Then, news broke about PURE, the engine company floated by BAR F1 founder Craig Pollock, suspending operations due to a cash squeeze. Jacques Villeneuve's former manager had enticed Ferrari's former head of F1 engines Gilles Simon across from the FIA, where the Moroccan-born Frenchman had led the governing body's 2014-onwards 'green' engine initiative.
Between them, they had designs on producing and selling an alternative to the 1600cc V6 turbo engines currently in development in Viry-Chatillon south of Paris (Renault), Maranello (Ferrari) and Brixworth, near Silverstone (Mercedes). And to this end the Swiss-based company had rented the former Toyota F1 engine facility in Marsdorf outside Cologne, in Germany. Although Pollock exclusively told Grapevine in Hungary on Friday that he was confident of securing alternate funding within a week, another source was adamant all PURE personnel had turned in their Toyota-issued security badges that very evening.
The following day Ecclestone did not sound optimistic, either, saying: "It doesn't look good, does it? think I'll give Craig a call..." At the time of writing no positive news had emanated from Pollock's office.
This leaves F1's 12 teams with a dilemma come 2014 - or even earlier - for the current regulations allow for each engine supplier to service three teams, and already Renault partners four via special concession, despite Cosworth (still) being in the sport. The engine supplies are split as follows: Renault (four), Ferrari and Mercedes (three each) and Cosworth (two).
However, how much longer Cosworth will feature on the grid is open to debate, for the company, now heavily involved in aerospace activities, originally returned to the sport on the back of former FIA President Max Mosley's quest to entice independent teams in to grand prix racing.
The entries of Virgin (now Marussia), Campos (now HRT), Lotus (now Caterham) and USF1 (now defunct) were all accepted for 2010-onwards contingent upon their having signed three-year engine contracts with Cosworth, and those still in force (US F1 was still-born, and Caterham switched to Renault from 2011) expire at the end of this season. All 12 months ahead of the introduction of the small-block eco engines, the introduction of which F1 procrastinated sufficiently long enough to ensure their postponement by a year.
Cosworth's F1 future is in doubt © LAT
According to sources within the two remaining Cosworth users, no extensions have been agreed... no surprise given that Cosworth's business model is based upon a minimum of three (flush) teams, yet three years on its client base consists of two stragglers.
Those sources are equally adamant Cosworth has not commenced development of a 1600cc V6 turbo. With 15 months remaining before the first units are due to be bolted into the back of cars for initial track testing, there seems little chance of Cosworth designing, developing and manufacturing the hi-tech units (arguably more advanced than any other in F1 history) in time for 2014. Forget not the regulations demand that these engines survive four full grand prix weekends from the 'off'...
With Formula One Teams' Association members likely to be the primary casualties of PURE's situation, the Grapevine asked FOTA chairman Martin Whitmarsh in Budapest whether a solution was on the horizon.
"Frankly, I personally never believed PURE was credible, so I think the situation [suspension of operations] you now describe has been predicted and foreseen for some time," said the McLaren team principal. "Renault is willing, I believe, to supply up to seven teams. It's possible that Ferrari and Mercedes might change position [having been adamant they would only supply three teams each]."
He equated the dilemma to the pre-sole-supplier tyre situation, when regulations were introduced to ensure no team was left out of the loop through one or other supplier refusing to service a team.
"It used to be, if there were two tyre manufacturers, you were obliged, in the event you were requested, to provide up to 60 per cent of the grid," said Whitmarsh. "If there were three, it was 40 per cent or whatever. That to me is a pretty responsible thing to do, [for the governing body] to say 'there's the situation, we have an obligation to ensure in our championship that competitors [are supported]'..."
Whitmarsh confirmed he had discussed the matter with FIA President Jean Todt, stating: "That's why I've raised it with Jean; he acknowledges [it], but whether he will do it... But as it happens, I think that whether we'll still have 12 teams in '14 I don't know, but, let's assume we do, then I think the three manufacturers we have, what we've been predicting for the last year, there'll be a solution..."
Reading between the lines, that suggest he too believes F1 will be reduced to just three engine suppliers come the much-vaunted new formula, despite massive initiatives to attract new manufacturers to the sport.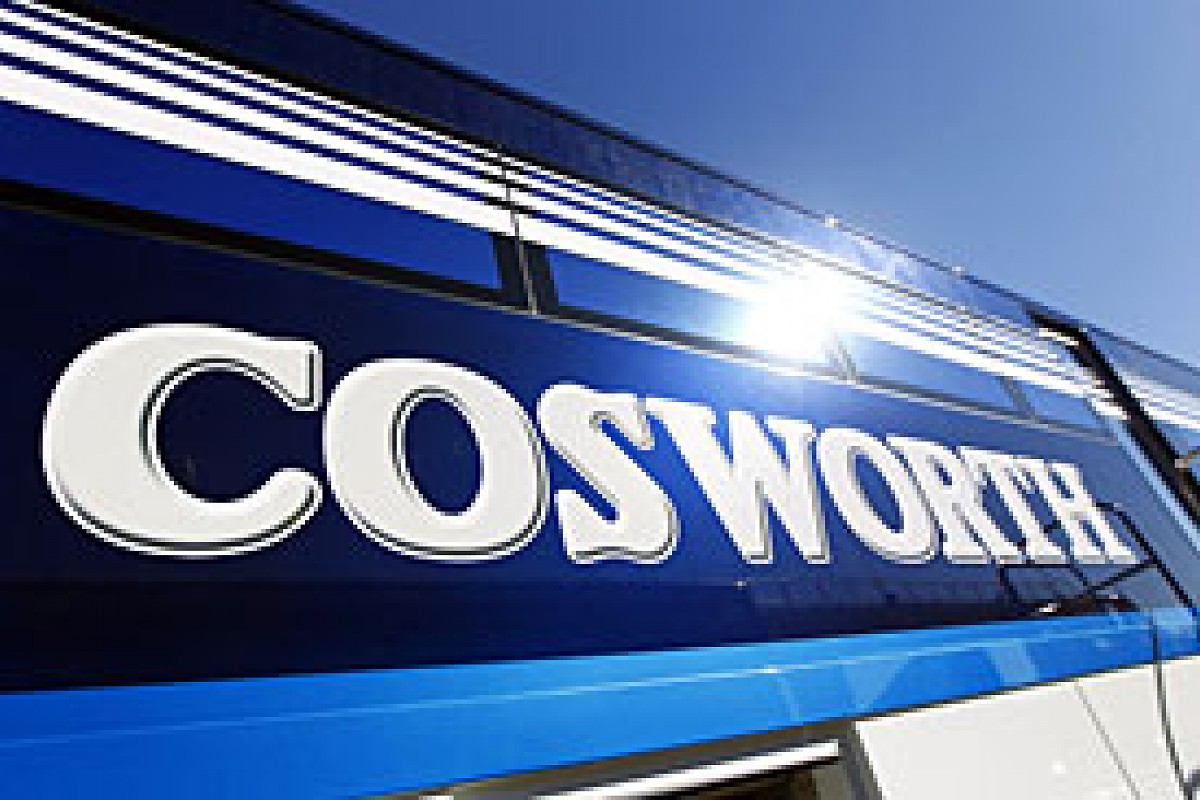 Domenicali had words with Ecclestone in Hungary © LAT
However, most of the weekend's action took place in Ecclestone's motorhome, with the 81-year-old receiving a constant stream of team principal visits, at times singly, at others in twos and threes or more - twice during the weekend six team bosses were observed entering his grey palace. In each case exiting with diverse expressions, ranging from glum to downright jocular, on their respective faces. Clearly they had discussed the post-Concorde Agreement situation given that the current tripartite (CRH, FIA, teams) document expires at season's end.
They were: Stefano Domenicali (Ferrari), Whitmarsh, Christian Horner (Red Bull Racing), Eric Boullier (Lotus) and Ross Brawn (Mercedes), with Christian 'Toto' Wolff flying the flag for Williams.
Spot the connection?
Collectively representing 50 per cent of the current grid, the sextet head teams that won constructors' championships at some stage in their existences, while five of the six outfits have notched up drivers' titles this millennium - Williams being the odd one out. Furthermore, it is no secret that five of the six have agreed some form of commercial contract covering the period 2013-20 with Ecclestone, who is of course CEO of F1's rights-holding entity Formula One Management. Here Mercedes is the odd team out.
He singled the sextet out on the basis of their past achievements, lumping them together under the CCB banner - as in Constructors' Championship Bonus - with Ferrari, McLaren and RBR further forming an elite group on account of not having changed their team names since winning titles this millennium. Lotus (Renault), Mercedes (Brawn) have done so.
In addition, Mercedes won championships as Tyrrell in the seventies, Uncle Ken's team having been bought by Pollock in 1998 as basis for BAR, which begat Honda, which begat Brawn before Mercedes acquired the outfit over and hung its star above the door. While Williams' last championship success came in 1997, 15 years ago. The top trio is differentiated from the rest by being referred to as CCB T3: Constructors' Championship Bonus Top 3.
The believed intention behind the meetings was to discuss future rule-making procedures, with the top three (CCB T3) framing the rules and the remaining three providing input. This represents a massive deviation from the current system whereby all teams are represented at Sporting/Technical Working Group and Formula 1 Commission levels, with a 70 per cent majority required to carry any motions.
It does not require Einstein levels of intelligence to realise that Sauber, Force India, Toro Rosso, Caterham, HRT and Marussia would effectively be frozen out of the process should it come to pass, as would, albeit to a lesser degree, Lotus, Mercedes and Williams.
For as long as he remains in FOTA office Whitmarsh obviously wears two hats: a silver tinsel McLaren cap, and a greyish FOTA panama, having simultaneous responsibility to ensure his team gets the best deal while not jeopardising FOTA's seven-strong membership. McLaren, as a CCB T3 is okay; Mercedes as (potential) CCB gets to sit at the table, as do Lotus and Williams. Three FOTA members representing 45 per cent of the body's membership, do not: Force India, Caterham and Marussia.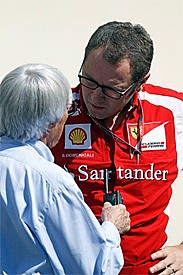 Whitmarsh says there's no need to pull F1 apart © LAT
By the same token, where non-FOTA outfits are concerned, Red Bull and Ferrari are in the pound seats (literally and figuratively), while Sauber, Toro Rosso and HRT are left outside the theatre. Is such a structure equitable, or realistic?
Given the implications, Whitmarsh is understandably cagey: "I think it's realistic [to have three teams cracking the whip]; whether it's a healthy thing to do, I don't know. There have been meetings, I guess the participants will consider them to be private meetings [with Ecclestone] because I didn't call them, so I'm not at liberty to [discuss the detail].
"But I think, in answer to your question: 'could you have a sport where six teams dominated the governance of the sport?' You could have it. There are I think nine [teams], nearly ten teams have signed, but the nine teams that have signed they accept that the rules will be largely determined by three teams. It may well be [the way it works out]."
For the record, the three teams to not (yet) have signed up are Mercedes, Marussia and HRT - a situation unchanged since the British Grand Prix, when the scenario was first disclosed here despite Ecclestone asserting Mercedes had signed up to his vision for the next seven years. The Three-Pointed Star is still in discussions over its place at the table, while the two minnows have not even been offered deals - providing a pointer as to the value Ecclestone places upon their participation.
So, it's possible F1 will soon be governed by just three teams, with the rest either watching semi-passively or being chucked the odd crumb from Bernard's table. The FIA? So far the governing body has been frozen out of all such discussions, including negotiations over the future Concorde, if such a document will exist going forward - whoever would have thought that the ultimate owner of the FIA Formula One World Championship will be treated by the commercial rights' holder as though it were an HRT or Marussia, but that appears to be the lot of world motoring's governing body at present.
What does Whitmarsh, whose (second) FOTA term of office expires in December, think of this situation?
"Well I think the implication probably is an unnecessary turf war in the sport; ultimately the sport can go on. There's no singular part of the sport that is an absolute prerequisite for its continued existence. But to pull it apart would seem, in all probability, an unnecessary battle. There are enough challenges in F1 and the world to focus on making sure we're entertaining; making sure we've got wonderful business models for all the players; making sure we've got a sustainable sport.
"There's enough things which are challenging enough without finding a way in which we end up with some dispute that's only dividing the organisation. Anything is possible, but I genuinely hope that isn't the case, and I genuinely hope that all of the 12 teams, plus the commercial rights holder, plus the FIA reach an accommodation on the commercialisation of the sport, the distribution [of the revenues generated by] the sport and the governance process to which passively all of those things have been managed through a contract that's known as the Concorde Agreement. And I think it would be very healthy to have one of those going forward."