The Olympic Games is a spectacular reminder of inexorable progress in sporting competition. World records lie shattered as the Olympic motto "Citius, Altius, Fortius" has been lived up to spectacularly. As a trend, in any sport involving pure performance, everything is getting faster, higher, stronger.
Except in Formula 1.
Glance at the current lap records, and many of them were set in 2004. In fact, the majority of those tracks on the calendar in their present form eight years ago, boast records dating back to one of Michael Schumacher and Ferrari's most dominant seasons. In motorsport, speed is the fundamental measure of progress and, by this metric, the sport is in stasis.
The reflex is to be outraged by this corruption of grand prix racing. When automotive competition was in its formative days in the late 19th century, it didn't take long for speed to establish itself as the ultimate goal. While that remains the case, with the fastest prevailing, it's within the framework of ever-more stringent technical constraints that have throttled spectacular innovation, once the hallmark of cutting edge motorsport.
It's not difficult to grasp the reasons for current grand prix cars being slower than their recent ancestors. The 2004 Ferrari benefited from bespoke Bridgestone rubber, driven ever-onward by the most intense tyre war motor racing has ever seen. By contrast, today we have control Pirelli rubber deliberately engineered to have relatively high degradation.
The Ferrari had a three-litre V10 power plant rather than the current 2400cc units. What's more, the restrictions on the use of those engines were far less stringent, so manufacturers weren't aiming to get 2,500 km out of each one. And this was long before the engine freeze kicked in.
The F-duct, one of F1's banned tech innovations © Sutton
There is also an ongoing war against downforce. In 2005, the size of the rear diffuser was slashed and, four years later, the skinny aero rules heavily restricting where you could place wings, barge boards, flicks and other downforce-generating bodywork on the car.
During the latest rules cycle, concepts such as the F-duct, the double diffuser and exhaust blown diffusers have been outlawed or mitigated. So when progress has been made, it has generally been hacked down - as proved by the fact that the 2013 regulations will take action against the double DRS.
There are also five-race gearboxes, heavily limited track testing, cutbacks in a team's resources (including restrictions on crucial windtunnel and CFD work), personnel and the ban on refuelling that makes 2010-2012 era F1 cars more of a compromise than their 'sprint race' predecessors.
Then consider the previously outlawed technologies: traction control, ABS, active suspension, adjustable bodywork, high wings, twin chassis, six-wheelers, skirts, four-wheel steering and myriad concepts that were either nipped in the bud or never progressed beyond the ideas phase thanks to the rules preventing them. There was a time when the rules would simply list a maximum or minimum weight or perhaps restrictions on engine capacity, but today's F1 technical regulations weigh in at over 30,000 words in a 77-page document.
While inhibiting progress is disappointing and cuts at the heart of one of the things that makes motorsport great, that's not to say it's not necessary. With unrestricted development, F1 would have forced itself into extinction amid ever-escalating costs, while cars would inevitably have achieved speeds in the corners in particular that current tracks would not be able to accommodate and that the human body would not stand up to under without assistance from measures such as G-suits.
You can argue over the details of how technology has been restricted, it's impossible to argue credibly that such constraints aren't absolutely essential.
But in recent years, it hasn't just been about containing speeds. Increasingly, concern for 'the show' has been high on the agenda. Some criticise this for affecting the 'purity' of the formula. But frankly this is a philosophy that doesn't stand up to scrutiny, or at least hasn't done since the regulations first ran beyond a few sentences and figures when racing was still in its youth.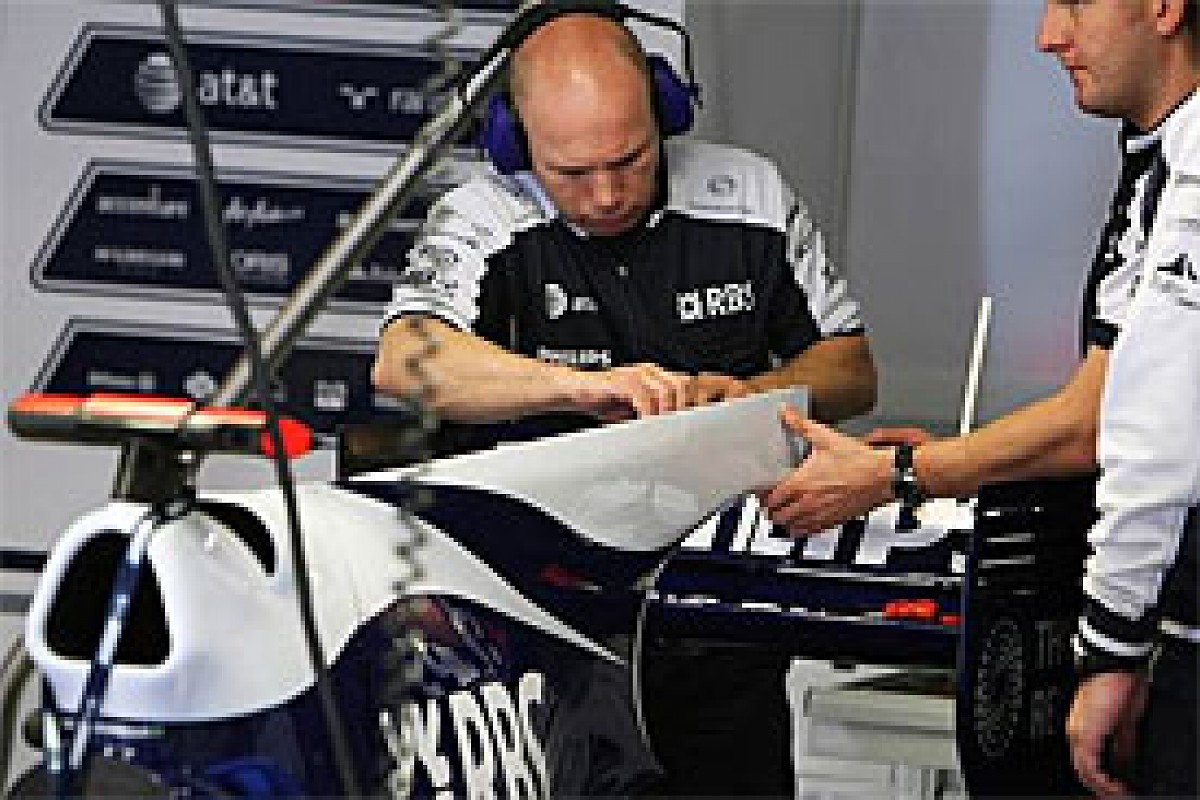 Pirelli has sent F1 back in time © XPB
This has given rise to the formula that we have today. The Pirelli rubber, heavily criticised by many of those who were vociferous in the days when grands prix were, frankly, pretty predictable and F1 was struggling even to hold on to long-time fans, has been a big positive.
Why? Because at a time when people yearn for a simpler time in motor racing and call for aerodynamics to be uninvented, a desire that is fanciful until you can work out a way to run all grands prix in a vacuum, the tyres have effectively sent F1 back in time.
Managing rubber that wouldn't allow you to go flat out continuously was once a key part of grand prix racing and creates constantly-shifting variables. You can argue that Pirelli hasn't achieved perfection with its tyres, and certainly there are areas where it could improve, but few can in good faith argue that the racing hasn't been much better since the departure of Bridgestone's remarkable rubber.
The DRS, conceived to tackle the constant complaints about a lack of overtaking, rightly trouble many 'purists', but that doesn't mean that it's not a good answer to the question of how to create more passing. It creates a functional slipstream effect and when the length of the activation zone is spot on, as it was in Valencia, it has created contested braking areas. Granted, it's a band aid, but technical progress has worked against overtaking and sometimes you do need a contrivance to solve such a problem.
Anybody who thinks that grand prix racing can be 'pure' technologically should take a good long look at the evolution of the regulations. It has been a bastardised, Frankenstein's monster formula for many years. But despite all of the restrictions, I'd argue that progress in recent years is entirely in keeping with the faster, stronger, higher philosophy.
Drivers - the athletes - continue to get better and better. In 2012 we have a crop of topline drivers to rival any era of grand prix racing, while the teams are ever-more effective at what they do and are able to continue to produce searingly fast cars despite having their legs swept from under them by rule changes every year or two.
The laptimes themselves might not show it, but F1 in the second decade of the 21st century is better than it has ever been. While the likes of Fernando Alonso, Sebastian Vettel, Adrian Newey and Ross Brawn are involved, grand prix racing's Citius, Altius, Fortius credibility is in good hands. You just have to look a little deeper than crude indicators like laptime.