Ferrari and Fernando Alonso have done an impeccable salvage job when you consider that in Melbourne they had a car that failed to make it out of Q2 and in Malaysia qualified 1.347 seconds behind pole.
To give Alonso a 40-point head-start in an increasingly competitive car, and expect to catch him over nine races, is a tall order. The bookies concur because the best odds available on him at the time of writing are 11/10.
"Fernando's lead is massive still," Jenson Button said after the Hungarian Grand Prix. "I'm not thinking about the championship because it's a long way away. But Fernando will be. And he's the only one.
"The other guys can't do that. They have to focus on winning races. And no one person will win the next four [races]. Even if Fernando finishes fifth every time, everyone else will be taking points off each other. They need a retirement [by Alonso] really."
The bookies have reached the same conclusion. The best available odds on Alonso's rivals are: Vettel 3/1; Hamilton 6/1; Webber 14/1; and Raikkonen 16/1.
Alonso, you know, will benefit from Ferrari's undivided attention. Felipe Massa has a measly 15 per cent of Alonso's 164 points, and in the unlikely event of him running ahead of Fernando at a race any time soon, there is no way he would be allowed to stay there.
Sebastian Vettel is still behind team-mate Webber in the standings © LAT
At Red Bull, Webber's odds are nearly five times as attractive as Vettel's despite him being two points ahead of the double champion in the points table. But Webber certainly won't countenance any supporting role. It was interesting to hear him say that a factor in his decision to stay at Red Bull was the chance of a proper crack at this year's championship.
McLaren and Lotus, meanwhile, are in amazingly similar positions. At McLaren, Lewis Hamilton has 117 points and Jenson Button 76. At Lotus, Kimi Raikkonen has 116 with Romain Grosjean on 76.
To expect either Button or Grosjean to come back at Alonso from a base of less than half his points total, and a points deficit of almost four clear victories, is somewhat unrealistic no matter what they may say.
"I want to enjoy the races and fight for big points," Button said. "I'm still a chunk behind the second pack, but you can close that gap up pretty easily."
Clearly, Jenson isn't up for playing second fiddle to Hamilton just yet.
"No," he said, "I'm going to help the team get as many points as they can. If I'm leading a race then I want to win that race. That's what drivers do. We don't have a number one and a number two driver here.
"I will not be asked to do anything but if there comes a time in this championship when I can't win, then I will obviously help my team-mate. But there's a long way to go and a long time before I feel I'm in that position."
Which is somewhat at odds with the bookies making Jenson a 66/1 long shot but it will be music to Alonso's ears.
As well as Fernando's obviously strong position, Button also acknowledges the Lotus threat.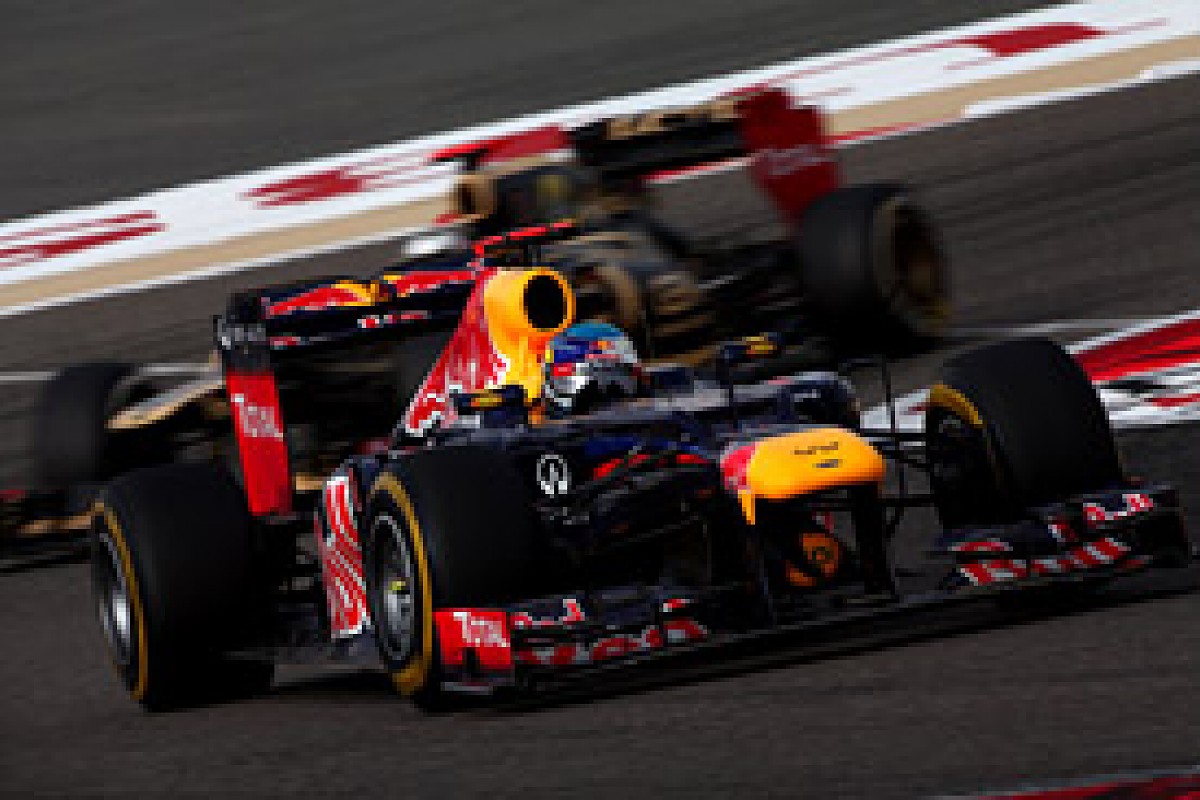 Jesnon Button and Lewis Hamilton © LAT
"Lewis did a good job in Budapest but I don't feel that we were that quick. I think the Lotus was quicker in Kimi's hands. If they get their update for the next race, they will be even quicker. Kimi is on pretty much the same points as Lewis and you have to say that in the next few races, they will be extremely strong.
"And if it's wet, Fernando will be strong, because their car works well on wet tyres."
Lotus team principal Eric Boullier has some head-scratching to do.
In the main, Grosjean has been the quicker of the two Lotus drivers, as quite a few of the more perceptive souls in the paddock predicted at the start of the year. But he has been more error prone, as befits someone with his relative lack of F1 experience.
The bookies fancy Grosjean even less than Jenson, ranking him a 100/1 outsider.
It would appear to be a no-brainer, and probably even a necessity therefore, for McLaren and Lotus to get squarely behind Hamilton and Raikkonen respectively if they are to have any chance of overhauling Alonso.
Boullier, however, is the founder of Gravity Sport Management, which looks after Grosjean's career.
In Budapest, new Williams executive chairman Toto Wolff spoke very openly about being involved in a driver's management [team third driver Valtteri Bottas] at the same time as being an influential part of a team's management.
"It's definitely a conflict of interest," Wolff said. "This is why, at the beginning of the year - actually last year already - I refrained from interfering in any kind of negotiations or discussions between the team and Valtteri's management group, so my role is a pure financial investor behind Valtteri.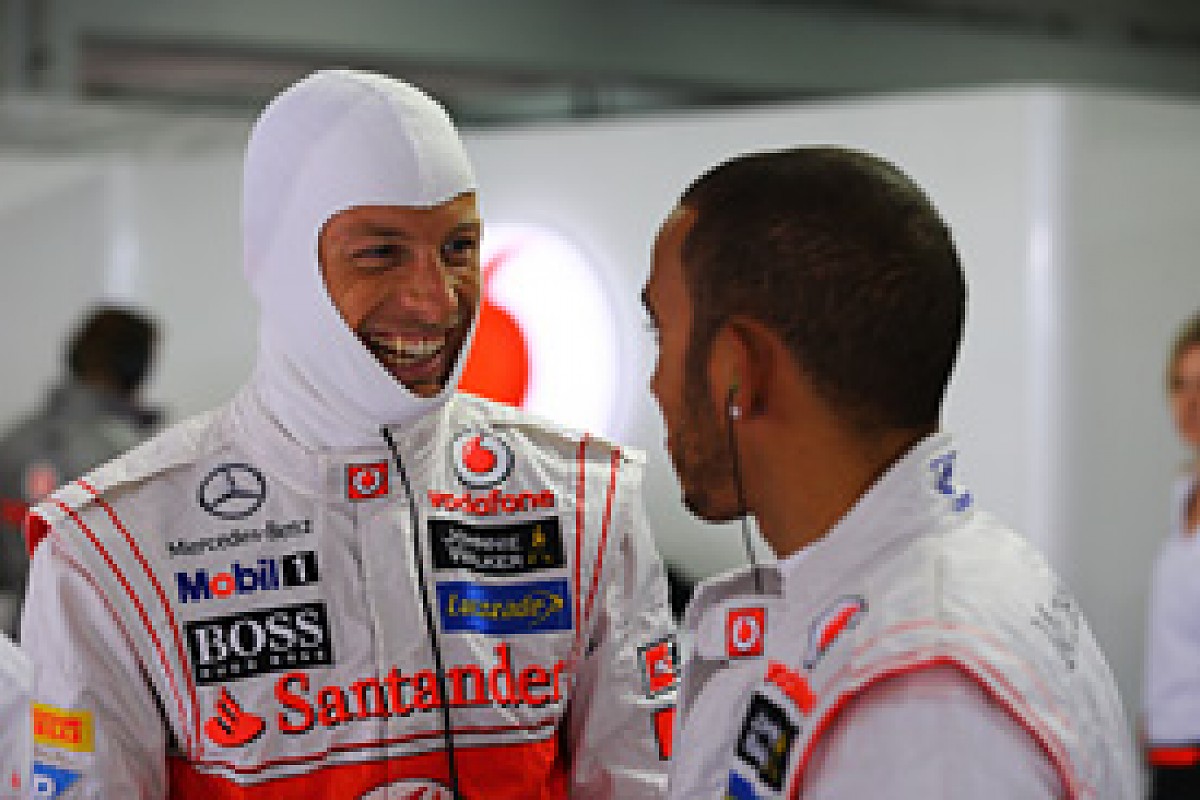 Grosjean has been very quick, but prone to errors too © LAT
"He's managed by Didier Coton, who is doing the day-to-day job, and we're having - to use banking language - Chinese walls. Emotionally, of course, I saw Valtteri for the first time in Formula Renault at Hungaroring in 2008, so he's a boy I have followed for quite a long time and he's a friend, as are Pastor [Maldonado] and Bruno [Senna].
"Luckily I'm a shareholder in the team and I have a five per cent commission on Valtteri's contract, so I think that shows how the balance would go if it was only about the economics."
If, through his Gravity interests, Boullier is similarly on a percentage of Grosjean, how difficult will it be to ask Romain, early, to support the other Lotus driver's championship campaign? He will know that it may damage the perception of his asset, and perhaps even Grosjean's value.
Very difficult probably, but absolutely necessary if you are fighting a Ferrari team that you know operates that way as a matter of course. Remember Austria '02? Ferrari told Barrichello to defer to Schumacher as early as race six when Michael had won four of the first five races and the team was clearly dominant...
The situation will not have been eased by the recent speculation about a possible return to Ferrari for Raikkonen. Would you want to put everything behind 'the other bloke' if there was a chance he would take the number one to Maranello if he won the championship?
In reality, as long as Luca di Montezemolo is in his current role at Ferrari, you sense that such a thing couldn't happen, but if Montezemolo leaves to pursue his political aspirations, it just may. As likely as not, though, it's a negotiating ploy to improve Raikkonen's 2013 Lotus contract.
Some skillful management of Grosjean may be required, a little similar to that which Gilles Villeneuve submitted to at Ferrari in 1979 when he agreed to assist Jody Scheckter's championship bid, though he knew he was quicker himself and in with a chance of winning races.
Grosjean won't like it but may need to be told: "Look, it's not realistic this year, it's gone, so agree to help Kimi now and we'll get behind you in 2013."
That will be difficult to take for a number of reasons. First, he's not yet won his first race. Villeneuve, in that position, had won three. Second, if Romain's knowledge of racing history is strong, he may just turn around and point out that Gilles never got to win his own championship. Third, you can never guarantee how often a race-winning car will come your way in F1.
However tough the decision will be, it is one that Lotus will not be able to shirk.