The Hungaroring paddock was an interesting place on Saturday afternoon; a mix of levity as well as head-scratching and discontent over the latest gossip to focus on Red Bull Racing.
Down at McLaren, Lewis Hamilton was in fine spirits after another dominant pole position of the type we'd seen at Barcelona. But this time he kept it. Jenson Button seemed happy with fourth and was demonstrating comedic timing well suited to a second career in stand-up if he ever feels the need.
At McLaren's Saturday press session someone asked the two drivers about the first autograph they ever sought, and told Martin Whitmarsh to contribute if he so wished.
"It was at the European Grand Prix in 1993," Jenson revealed. "Michael Andretti. Driving one of your cars I believe, Martin?"
"Yes," Whitmarsh said, smiling, "I was there."
"Yeah," Jenson added, "Ayrton wasn't around..."
Lewis took the microphone and said, "Mine was Mark Blundell!" Cue laughter - no disrespect, Mark...
Whitmarsh, seated between his two drivers, then took the mike.
"With me," he said, "It's more about getting signatures on contracts."
Quick as a flash Jenson grabbed the mike, cocked a sideways look at Whitmarsh and Lewis and asked, "Yeah, how's that going?"
Hamilton and McLaren are yet to reach a deal © LAT
Elsewhere, there was much muttering about an emerging story concerning Red Bull and a mechanism facilitating manual adjustment of the suspension - which was first discovered at the Canadian GP.
Article 34.5 of the FIA Sporting Regulations states: "If a competitor modifies any part on the car or makes changes to the set-up of the suspension whilst the car is being held in parc ferme conditions, the relevant driver must start the race from the pitlane...
"In order that scrutineers may be completely satisfied that no alterations have been made to the suspension systems or aerodynamic configuration of the car (with the exception of the front wing) whilst it is in post-qualifying parc ferme, it must be clear from a physical inspection that changes cannot be made without the use of tools."
Ever since the banning of refueling at the end of '09, qualifying set-ups have been compromised by the requirement to put in 150kgs of fuel on a Sunday afternoon without making any changes. You would, if you could, run the car lower with a small qualifying fuel load, for aerodynamic and set-up reasons.
AUTOSPORT's technical consultant, Gary Anderson, explained that in the days before parc ferme regulations, ride-height changes were made as a matter of course between qualifying and race. Typically these would differ by around 1.5mm at the front and 3.0mm at the rear. The lower set-up, he said, might be worth around 0.3s per lap depending on where you were, with factors such as tyre pressures and rubber loss in the race needing to be taken into account too.
Without making any accusations whatsoever, there has been considerable puzzlement over the past two seasons as to how Red Bull has been able to run its car very low in qualifying trim, with what appears to have been more rake than anyone else.
There have been many theories, including such things as scientifically complex carbon composite lay-ups. Let's say straight away that it seems barely credible that a simple, illegal, manual adjuster is the explanation amid such a highly technical environment. Or, indeed, that it wouldn't previously have been detected if it been there for any length of time. But that didn't stop the talk. Why has the story only just emerged?
In the aftermath of Hockenheim and Sebastian Vettel's penalty for passing Jenson Button off-circuit, which dropped him from second to fifth, a German media story suggesting that Red Bull was being persecuted apparently prompted a degree of indignation within the governing body.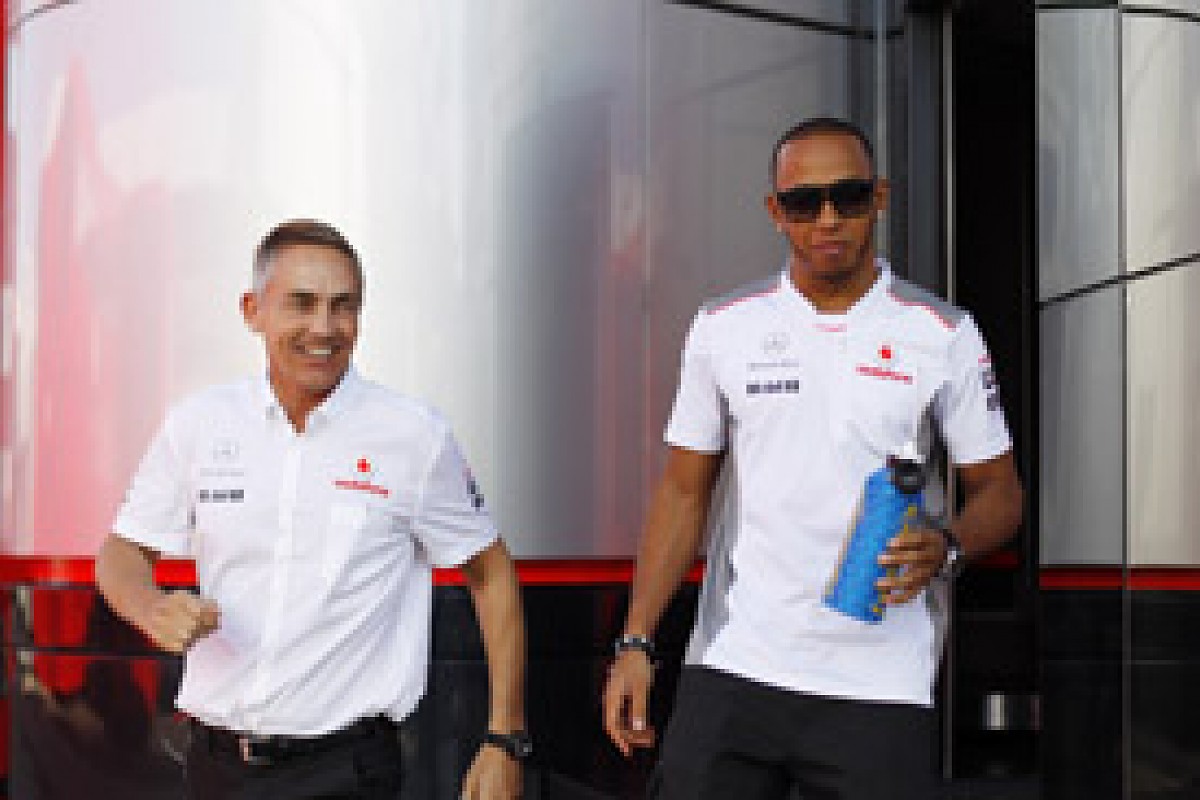 Red Bull was in the spotlight once again © LAT
Persecution? You've got to be kidding! As well as the benign approach to the holes in the floor issue at Monaco, the team's wheel hubs (also in Canada) and the mapping issue at Hockenheim, the manual adjuster story also broke cover and was written about in the German press. It quickly snowballed.
Confronted with it, team principal Christian Horner said: "It was something that could either be changed by hand or by tool but the FIA said they preferred that it was a tool that was used, so we never changed the ride height in parc ferme or anything like that, so it really is a non-issue."
Some likened it to the Benetton launch/traction control controversy of 1994. In that episode the ability to utilise launch/traction control (banned at the end of the previous season) was discovered in the Benetton computer software but the FIA said they had no evidence that it had been used.
Ross Brawn, then Benetton's technical boss, successfully argued that it had been simpler to leave the banned operations within the software and disable them, rather than rewrite the whole programme. But deep suspicion prevailed.
The Red Bull situation is different, in that the simple existence of a manual suspension adjuster contravenes the regulations. Asked why the team would have a manually adjustable part on the car, Horner said: "There's a lot of parts that are changed manually. But a tool was used. As I say, the suspension has never been changed once it's in parc ferme. Never."
He was non-committal about how long the offending part had been on the car in such form. "To be honest I'd have to double check," he said, "but honestly, it's completely trivial."
Predictably enough, that was not an opinion widely shared, although with only Red Bull and the FIA in possession of any facts, reaction in Hungary was more muted than one might have imagined.
There was a time in the not-so-distant past when rivals would scream blue murder about anything and everything. There'd almost be a protest if someone had too big a coffee machine.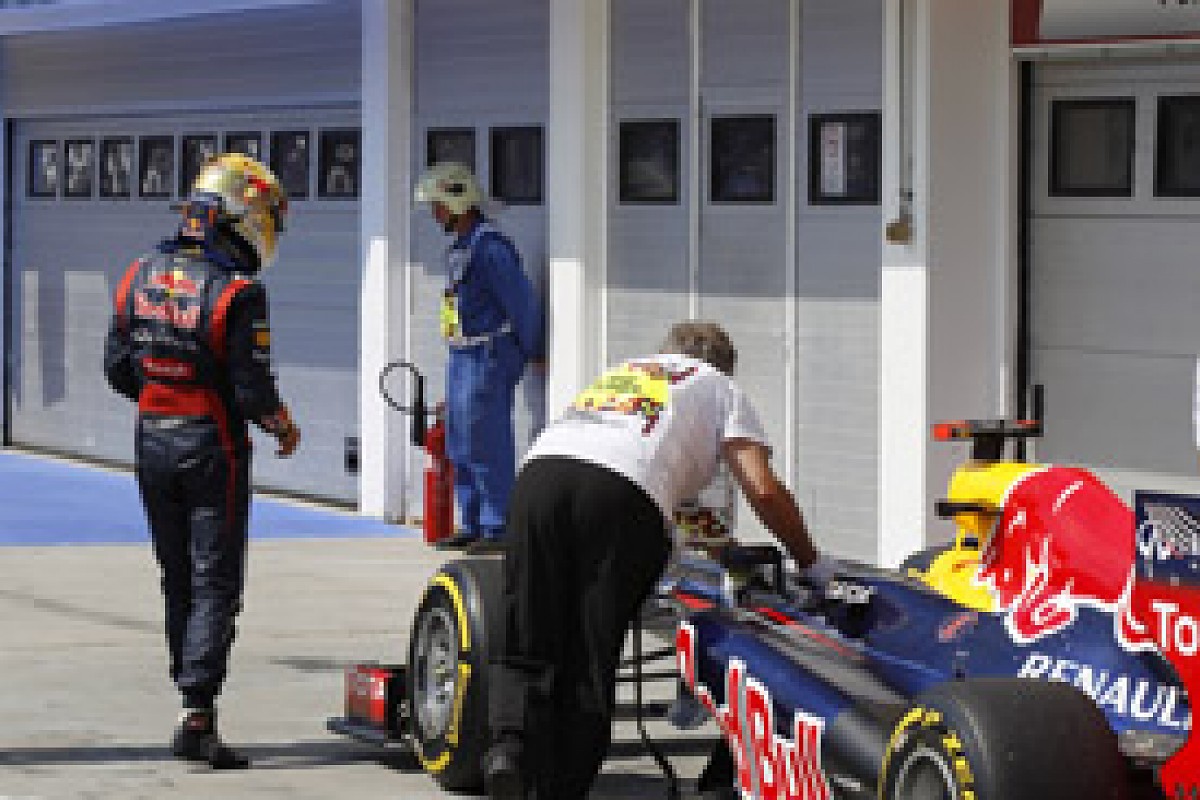 Christian Horner coming under scrutiny by the FIA for the legality of their cars © LAT
Recently, though, there has been a detectable change in approach, for various reasons. Some of it was politically inspired. After the formation of FOTA (the Formula One Teams Association) the teams agreed upon the benefits of providing a united front.
As much as possible they wanted to solve issues behind closed doors, speak with one voice and not be such easy targets for divide and rule tactics employed by the commercial rights holder and the governing body over contractual and regulatory matters.
Meanwhile, the media has become something of a monster. Time was when the paddock was populated by representatives of specialist racing publications and a few newspaper men, often hunting in packs but usually not inclined to publish first and ask questions later.
But in the internet age you don't need to own a publishing company to have a voice. There are 'experts' in back bedrooms who never come near a race track, unquestioningly republishing whatever they see on the net. And that is not easy to control. Within moments of anything 'happening' it's across the world, whether it's happened or not.
I'd be lying if I said that there was mass hysteria over the Red Bull ride-height issue in Hungary even if there was great interest.
McLaren's Martin Whitmarsh said: "The only people that have the data are the team and the FIA and I think we're just trying to be dignified about it."
Ross Brawn, now Mercedes team principal, added: "Obviously something has arisen that the FIA has had to deal with and we're in their capable hands to make sure that they regulate the sport properly. It's between the FIA and the competitor to resolve."
The FIA, for its part, declined to comment on the matter.
The obvious question is: if the Red Bulls were in contravention of the rules in Canada, which Horner's admission that the manual adjustment capability was there implies, why weren't they thrown out?
Red Bull's only real workable defence would have been that it was unaware that the effort needed to make the alteration made it manually feasible rather than requiring a tool, which is what Horner revealed was the FIA's gripe - the effort needed was too low. But ignorance has never been a valid defence.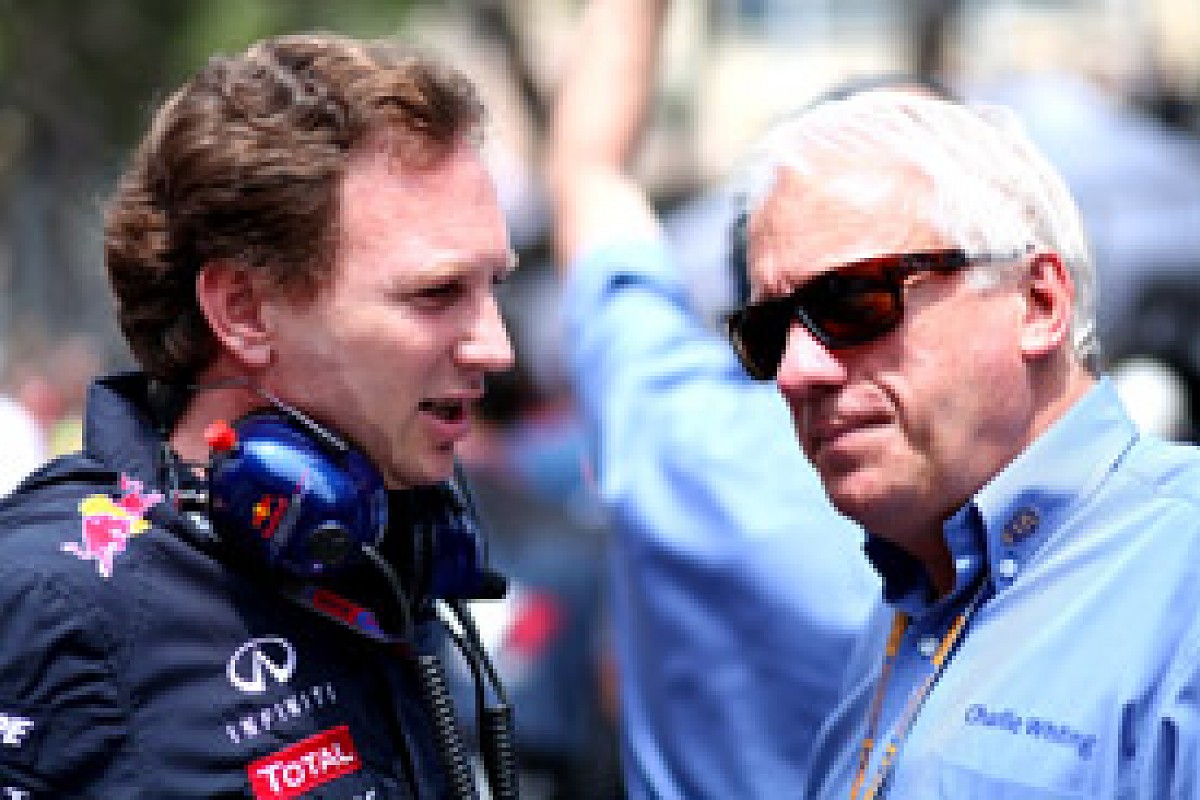 Ross Brawn says the teams must trust the FIA's work © LAT
The 'capable hands' part of Ross's quote is the key. The rest of the paddock needs to feel that the governing body is indeed on top of policing the regulations. Otherwise, discontent quickly spreads.
Racing cars are complex animals and it's important to have the ability to make quick changes to them amid the pressures of practice sessions and limited track time.
The logical conclusion if the FIA took no action, is that it was satisfied that whatever it didn't like on the RB8 in Canada, was not there to facilitate 'cheating.' The way the rule is written does not appear to offer any leeway, however, so it is hard to claim that it's a matter of interpretation.
But the FIA will also have been aware of the potential reaction to any action over a transgression in such an area and the potential for it to unfairly besmirch previous achievements, particularly in today's day and age.
So arguably, the responsible action if the FIA did not consider the matter massively significant, would have been to keep a lid on it. It is also the only palatable explanation for inaction. We also don't know who else has been doing what in an arena where it is second nature to try and steal a march.
"I think it's a consequence of being competitive and usually when others are complaining, the reason is that the car's quick and hopefully that's the case," Horner said.
"What was on the car in Canada has been on at a lot of other races as well, and at no point has it been adjusted in parc ferme."
It is true to say, however, that there is a feeling of unease in certain quarters and a belief that Red Bull has been a little arrogant in its approach. The Vettel/Button Hockenheim incident is held up as evidence of that.
"Why didn't they tell Sebastian to give the place back to Jenson and then re-pass him again, which, given the significantly better shape his tyres were in, should have been quite realistic?" one team principal asked.
"Everyone else seems to adopt the attitude that if there's any doubt, give it back, because once the penalty has been given, you can't take it away. They do seem to be pushing the boundaries in every direction."
Rather than rampant paranoia or hysteria, that does seem to be the prevailing feeling throughout the paddock, along with the fervent hope that the regulators are up to keeping on top of some very clever minds. And not just those at Red Bull, we should add.