Last Sunday's German Grand Prix attracted under 60,000 spectators - the official number was a rather optimistic 59,000; itself 10 per cent down on Hockenheim's already disappointing 2010 attendance - despite the race featuring no fewer than five Germans on the grid, including two multiple champions.
In its present configuration, the circuit's capacity is 75,000 (60,000 seated, the balance in general areas) although temporary stands could bring that figure up to around 120,000. Thus the race marking the midpoint of one of the closest seasons on record ran at just half its commercial potential.

The reason is not hard to find: a ticket for a reasonable three-day seat panned out at over £300, meaning a family father-of-four would need to shell out £1200 for a weekend's entertainment, and there can't be 30,000 fathers with both sufficient interest in F1 and sufficient wedge in Germany in this day and age. In Germany, Georg Seiler, the Hockenheim CEO, told this column that he would be prepared to drop ticket prices to, say, €200 (£150), "but nobody can guarantee me we would have a full-house under those circumstances..."
That is because the cost of the German Grand Prix experience does not lie solely in his hands, for the major factor is all peripheral charges, such as hotel accommodation, flights, car hire or even just straight motorway travel. All told, this can easily double (or even triple) the cost of seeing 24 fast cars competing for two hours on a Sunday afternoon. At least income from tickets (sort of) stays within the sport - even if a portion of the income indirectly funds some rather lavish lifestyles...
Grand prix promoters argue they need to charge ever-increasing ticket prices simply to pay the exorbitant race-hosting fees charged by the Commercial Rights Holder (CRH), which gets to trouser around half of underlying revenues, with 12 teams collectively splitting the other half - although certainly not on an equal-share basis, as pay-out is performance-related.
Although contracts entered into between race promoters and the CRH are subject to secrecy clauses, certain race promoters have let slip that Bernie Ecclestone, CEO of the Formula One Group, in turn owned by a syndicate of investors, has of late agreed to reduced hosting fees where circuits proved unable to bear the price pressures in a depressed global economy. Thus team pay-outs have also suffered.
Whether the CRH's largesse will prove sufficient to maintain the calendar at 20 races for the foreseeable future remains to be seen, but it is a fact that both Spanish venues (Catalunya and Valencia), the Nurburgring (due to host next year's German Grand Prix if it manages to stave off bankruptcy), Spa-Francorchamps and Korea's white elephant are all financially embarrassed, and thus may not be able to meet their commitments.
They are by no means alone: Singapore has made clear it is not prepared to commit to the contract as recently offered, while Australia has already indicated it will hold out for better terms when its contract, negotiated on behalf of the State of Victoria by Ecclestone's friend Ronald J Walker, expires in 2015.
High ticket prices are driving the fans away from Formula 1 © LAT
However, the real issue is that any reduction in hosting fees is likely to have minimal effect on race attendances unless all peripheral operators come to the party - something these rip-off artists are unlikely to do, for what easier way of boosting profits than profiteering from race fans by way of obscene charges for accommodation etc.? For 'profiteering', read price increases of anything up to 1000 per cent over their normal charges!
Where a half reasonable hotel room costs, say, £50ppn in a given town, during grand prix weekends the equivalent bed can cost up to £300. Sources in the USA suggest that a motel chain quoted $500 for a night during the US Grand Prix in November in an establishment that would battle to justify more than two stars above the door, and in which nightly 'horizontal refreshment' is offered for a fee. There is a minimum stay of four nights, too...
Things are not much better for F1 personnel: this week the FIA circulated details of special rates negotiated by the Circuit of the Americas with, among others, the Holiday Inn chain for bona fide media members: $250/night, again with four-night minimum stays - so totalling $1000 (£750) for the weekend. Given the profession's average rate of $300/1000 published words, a journalist would need to have published almost 4000 words (eight A4 pages) simply to lay his/her head down for the weekend!
To underscore the point, consider that in Montreal a cheapo car rental outfit quoted £170 for a four-day rental, then consider that the normal charge for the same period runs in at £60. Add in flights - remember 60 per cent of grands prix are currently fly-aways, many of them back-to-back with further cost implications - plus meals and communication charges, and costs quickly spiral to £2000 - and counting. That equates to 10,000 words simply to cover the costs of reporting on a race!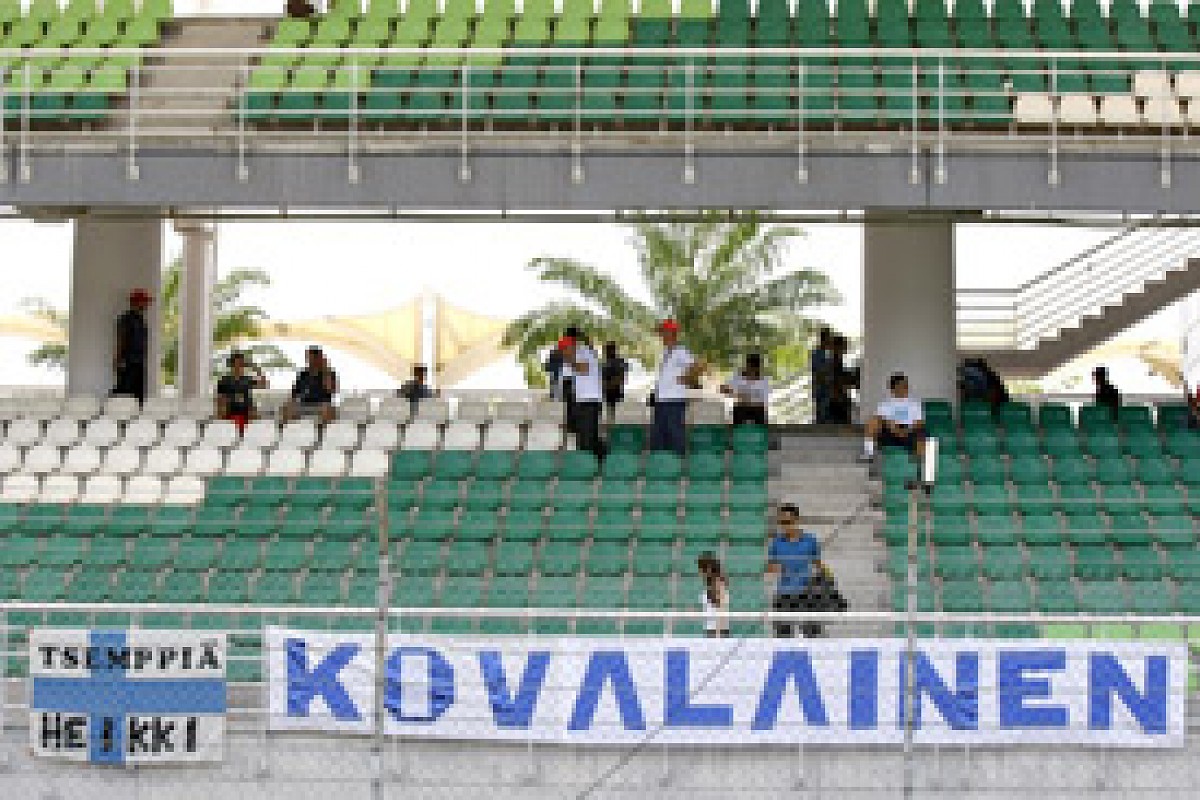 FIA personal still have to pay the same as everyone else © LAT
Is it any wonder media attendance at grands prix has dropped by over 40 per cent during the past decade, despite ticket prices not being an issue for accredited journalists, or that increasing numbers of 'journalists' resort to cut-and-paste reporting without geographic bylines?
Certain cities have added grand prix taxes to cover hosting fees - generally carried by the host city and its state, but national government support is not unknown - with, for example, Singapore's taxis upping their prices substantially to cover said taxes, while hotels in the city-state also pay over a portion of their earnings. Thus the media is indirectly funding the Formula One Group's profits.
Matters would not be as serious were the media or F1 teams the only ones thus hit, but the family of four is the one most affected. The budget for their grand prix visit would be thus:
Tickets - £300 x 4: £1200 
Flights (budget): £600 
Car rental: £200 
Other (programmes, Fanvision, food, souvenirs): £250 
Accommodation, three nights (two rooms): £750
Total: £3000 (£750pp)
As can be seen, the ticket prices, exorbitant as they are, amount to just 40 per cent of the total cost of the family's grand prix experience, and even reducing their costs by 25 per cent would still result in a cost of £2700 (or £675pp) - more than enough to cover an extended seaside holiday, during which the family can watch the race (or even two) on TV for free!
The issue is the hotel managers, for they are the main culprits. They are more than happy to hike prices 300 per cent (and more), for even if occupancy over race weekend drops 50 per cent in comparison with normal periods, they are still up, and they know those loyal F1 fans who skimp and save to visit but one race a year have little choice other than to pay through gritted teeth.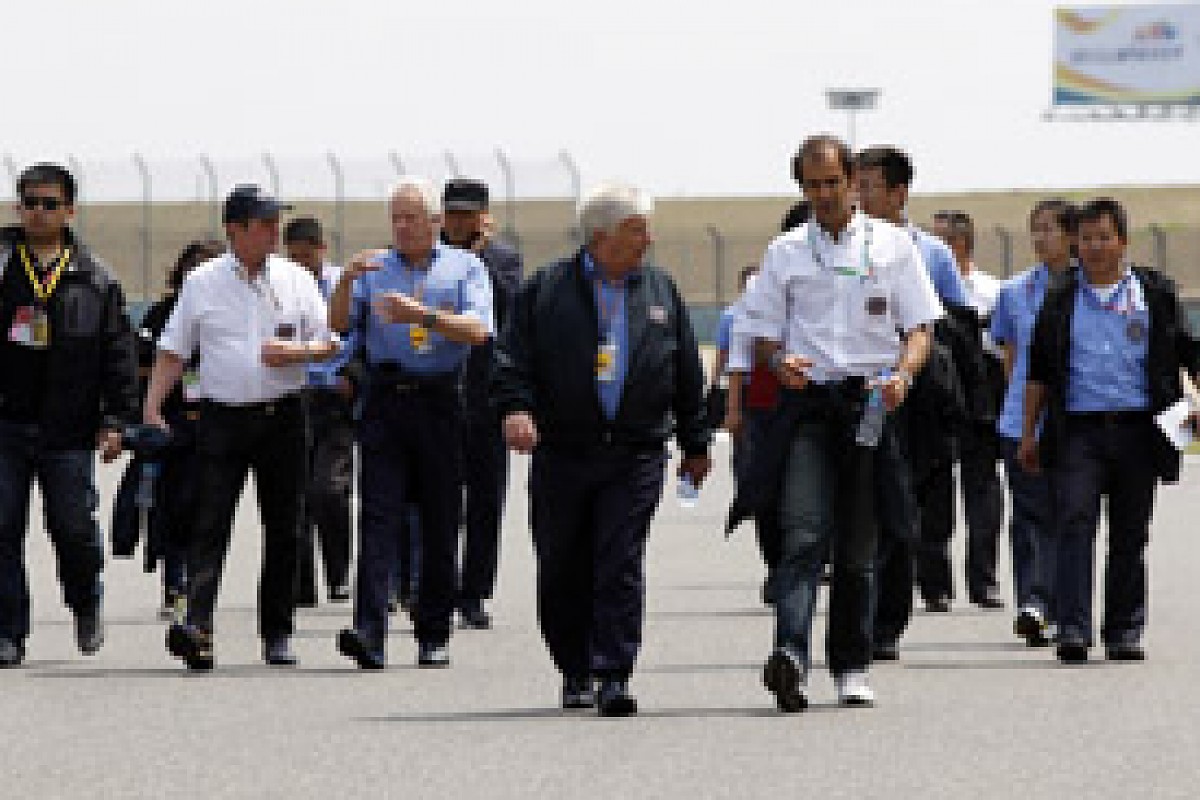 Should the FIA put pressure on organisers to lower event costs © LAT
The effect on race promoters is, though, far more serious, for every empty seat marks a real loss, one that simply cannot be clawed back tomorrow or next week. Yet hotel operators ride on the back of the event like leeches with little regard to longer term consequences - such as closure of certain grand prix venues.
In the short term, the CRH is not too perturbed, either; what, after all, does a multi-billionaire know about room rates down at the local Ibis, or the cost of Ryanair flights? What, for that matter, do the partners at CVC Capital Partners, the majority share holder of the commercial rights, care about the overall cost to fans of attending a grand prix as long as the hosting fees and TV rights' fees are covered.
Ditto the teams: they simply add hotel and travel expenditure to their budgets, and pray and hope that sponsor income and 'Bernie Money' covers the costs. If not, they formulate cost-cutting gimmicks such as a ban on testing or engine freezes.
However, everyone in the sport, from the FIA through FOM to FOTA, the teams and race promoters, should bring pressure to bear on those who are ultimately responsible for the rip-offs inflicted on fans of the FIA Formula 1 World Championship. A name and shame listing of the main perpetrators would be a good start.