Ask anyone to name some iconic moments from the Hungarian Grand Prix's 26-year history and alongside the great wins - like Nigel Mansell's charge through the field in 1989 or Jenson Button's maiden success in 2006 - they will inevitably suggest a fair few other incidents as well.
But nothing surpasses the truly bizarre stakes like Taki Inoue's assault by a safety car in 1995. In a rush to get a fire extinguisher to put out a blaze on his Arrows, the Japanese racer failed to spot the swift arrival of some four-wheeled assistance coming straight at him on the grass - and he was sent sprawling across the bonnet.
Coming in the same season that Inoue was lucky to escape injury at the Monaco GP when, while being towed back to the pits, he was tipped over by a course car being driven a bit too fast by Jean Ragnotti, Inoue would ultimately find that his brief Formula 1 career became remembered not for any on-track success but for a few seconds that are now etched in YouTube history.
At the time, such a state of affairs was probably not so easy to deal with - especially as his run in F1 came to an end before it had really begun - with a tally of zero points and a best finish of eighth (in the 1995 Italian GP) from his 18 starts.
But time is always a great healer and, as he looks back on it all now, he is able to smile a little about a career that never really took off in the way he expected it to.
Inoue being hit by a safety car © LAT
In fact, time has changed a lot for Inoue - and rather than just being a no-hit wonder who disappeared off the face of F1's planet more than 15 years ago, he is now enjoying something of a renaissance thanks to the growth of Twitter.
His amusing tweets, the way he can now laugh at himself (he asked at the Monaco GP earlier this year why no drivers had chosen a 'Taki Inoue' special edition helmet), has earned him some new fans, and helped those who witnessed his efforts first time around have some fresh perspective on him. Better than that, it has also got him following the sport again.
Meeting Inoue now, you find a man who is brutally honest about what he did, and more specifically didn't, achieve in F1. And, in a sport where egos can often get so out of control that a driver can never accept he was at fault, it is refreshing to meet someone who knows exactly where he stands - and what his career meant to him...
"It was a nightmare," he says openly, with a smile on his face, when asked to summarise his career. "It took me, let's say, five years to forget about everything from Formula 1. So, this year [in Monaco] was my first time back in the F1 paddock since 1995.
"I've been in with GP2 or GP3, because I see those fields as more pure racing. But in F1, racing is always just a part of it. Even talking to the drivers is very difficult as everything is now so controlled by the teams. So that was it..."
Although he would never have confessed as much at the time of his F1 career - which ran from a one-off appearance with Simtek at the 1994 Japanese Grand Prix to the follow year's finale after a season with Arrows in Adelaide - Inoue says that grand prix racing brought him little enjoyment.
"I didn't [enjoy it], because, it was a double edged part of my life. When your racing career is over, people have to do another business, and I had to do something. But sticking with F1? It would have been so miserable. So, now, it's a good thing that people can forget about..."
At the time though, even after his difficult 1995 campaign, Inoue came close to a drive for 1996 - but it ultimately fell through on sponsorship grounds. However, that's not the full story of what happened - or how he was actually quietly happy to help ease a young Giancarlo Fisichella in to F1.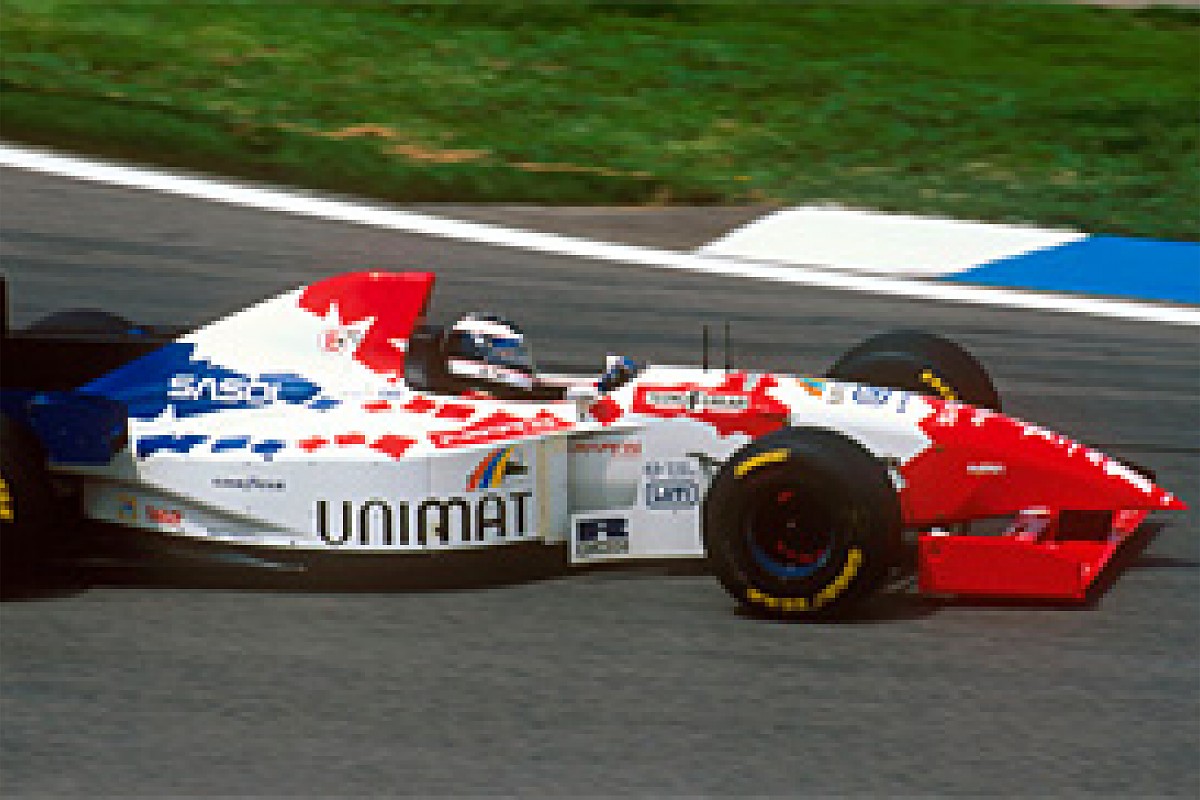 Inoue in action with Footwork during the 1995 season © LAT
"I never expected anything to happen [for 1996] and I haven't told anyone before about what happened," he said. "At my level, driving in F1 was not difficult, but the biggest problem was to try to get the testing opportunity.
"In 1995, I did not have the experience - I had just one half day at Silverstone, that was all. So every race weekend, you'd go to the race weekend, you'd never been there before, you walk around, then in the morning you'd have something like 12 laps in two sessions and then immediately they would say, 'okay Taki, three flying laps.' I'd do three flying laps; in lap, out lap and that was the total. For me, that was so difficult.
"I had to get used to the tyre and even I didn't know how to use the tyres. I didn't even know what was pitting! So, it was quite a struggle.
"Then, in the middle of the season, I didn't know what was going to be different with the other cars [for 1996], but I thought I should do one more year if I could. I thought that even if I could not get in to the midfield I could at least close the gap to the other drivers - and could fight with my team-mate.
"So [team boss] Jackie Oliver said: "Taki, you can race in '96 but you have to miss three races because one Brazilian driver has to drive three races."
"This Brazilian driver wanted to drive the whole season, but after three races he could have been pushed out. I could sense that might happen, so I decided to go.
"Then, on the way to the airport, Jackie called me and said, 'Taki, you stay, you stay, you stay". But I said no. So I moved team [to Minardi] but just before Melbourne [the first race of 1996] my sponsor pulled out.
"Then Giancarlo [Minardi] asked, "Why don't you drive for three races, as maybe we can convince the sponsor to come back?". But I said to Giancarlo, 'This is not fair. If I pay, I drive. If I don't pay, I don't drive - otherwise I owe you.' Then at the last minute he finally said 'no' and he took Giancarlo Fisichella instead. He told me, 'This one is good. He is supposed to be an F1 driver but there was a lack of opportunity.'
"Fisi grabbed the opportunity and he was very good. So that means it was good for me too. If I had a let a wanker driver jump in the car and he was just messing around then I would have felt it was not much different to me."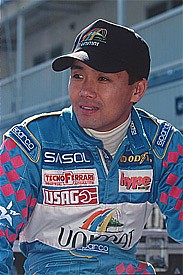 A young Inoue © LAT
The end of Inoue's F1 career meant that it was his safety car moments in Monaco and Hungary that he will be most remembered for - and they certainly still stick out in his mind.
"What happened, happened," he explained. "And they were just accidents, weren't they? No one did it on purpose...

"In Monaco, I couldn't do anything. I just stopped at Mirabeau with a car failure. And after the session I knew that if they put it on a truck then I was probably going to miss the next session. So I asked them that since the car was fine, then all I wanted was to get back [to the pits] with a tow. Well, that was a big mistake!
"In Hungary, my team-mate had destroyed one monocoque so there wasn't a spare monocoque any more, as we were such a small team. So when I saw the fire I thought, 'hmmmmm.' Normally when I parked a car I walked away and never saw it, I said good bye. But this time I saw the smoke coming out and I thought, 'this is not very good'. It could mean that I couldn't be at the next race.
"So that is why I rushed to get the fire extinguisher, and what happened, happened."
Inoue was lucky to not pick up anything more serious than a few bruises in Hungary - but he was even more fortunate to have got away with matters in Monaco because he had elected to get helmeted up for the trip back to the pits.
"I thought there were so many people watching, and they would see me being miserable, so I thought it was better to put the helmet back on," he explained. "It was lucky, because it was a huge impact."
Having escaped from such a strange accident, some drivers may have kept that helmet as a famous memento. But Inoue's brief falling out of love of motor racing meant he gave that - as well as all his other racing memorabilia - away.
"Within that week I gave it [the Monaco helmet] to my friend and that was it," he said. "From that moment on, I didn't have any of this racing stuff anymore... I gave everything away. I don't have anything any more - not even any pictures. It was finished."
Inoue does still keep in touch with racing though; and, as a Monaco resident for 18 years, he has helped provide the link between Europe and aspiring Japanese racing drivers - something that has been helped massively by the growth of Twitter.
"If some Japanese driver wants to come to Europe, then I'll try to help," he says. "It's just to introduce the right team to the right person. I just never try to make any money out of it as it's impossible. So... that's it."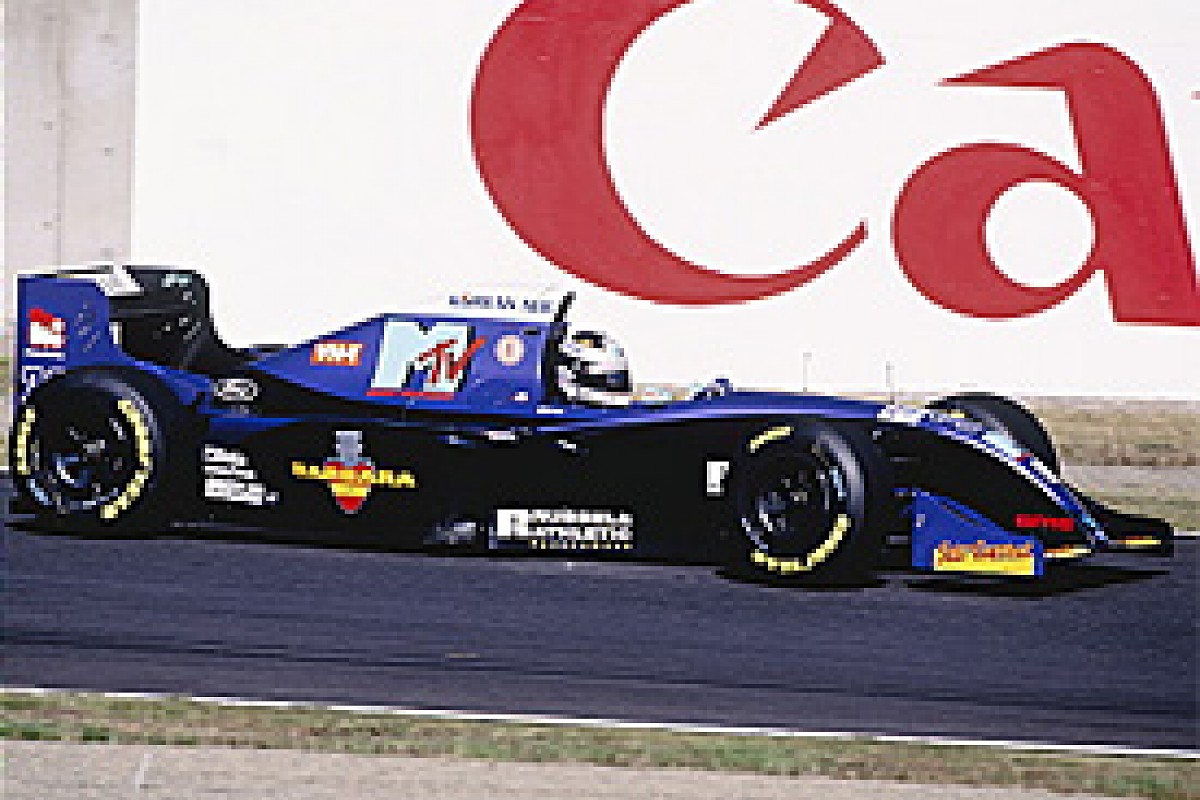 He made his F1 debut with Simtek in 1994 © LAT
His main business now is running an African mining company, and he expressed some surprise about how popular he has become among fans on Twitter.
"I don't know why - maybe it's because they think I'm a motorsport 'freak of fun...'" he smiles.
Inoue may never have set the world alight with his speed in the car, but he is a man who has found that there is a happy place outside of the cockpit.
"It wasn't very good for me," he says about his competitive performances. "I was bad for the racing, so I shouldn't do the driving..."
But while he may not have been cut out to be one of F1's best drivers, he is a man perfectly cut out for some good chatter and fun times off track - and bringing the occasional smile to our faces on Twitter.
Plus it means that every year, on the Monaco and Hungarian GP weekends, he has an excuse for raising a glass of cold beer for at least having sealed his place in F1 folklore - even if he needed a little help from some safety cars.
Cheers Taki!