The rest won't admit it, naturally, but Fernando Alonso's position at the head of the drivers' championship is starting to look pretty formidable. It's not so much the 34-point margin that is so ominously impressive, for one DNF and that margin could be hacked back to single figures, but the near-flawless way that he has gone about his business this year.
A fourth win of the season in Hungary would send him into the August break with a vice-like grip on the championship lead. And the Hungaroring certainly wouldn't be the track that you'd choose if you're looking to vanquish Alonso given his impressive record at the circuit.
It was in Hungary that Alonso claimed a dominant first win in 2003 driving for Renault. A year later, he finished a strong third behind the all-conquering Ferraris for what was effectively a class win. Two years later, in the race famous for Jenson Button's victory for Honda, Alonso was also mighty and would have won but for a shed right-rear wheel after pitting.
In 2007, he was fastest in qualifying but was banished to the third row after blocking McLaren team-mate Lewis Hamilton, while a couple of years ago he stuck a not particularly special Renault on pole position. Granted, it was on a relatively light fuel load, but it is yet more evidence of how quick Alonso can be at this track. His wheel fell off after a pit-stop that year too, leading to a two-race ban for the team that was later suspended. That's the kind of controversy that he will be hoping to avoid this year.
Fernando Alonso has always been strong in Hungary and took his maiden victory there in 2003 © LAT
So far, Alonso hasn't won for Ferrari in Hungary. He does have a couple of podiums, neither in the best car at the time. All of that adds up to a man who will be formidable on the twists and turns of the Hungaroring, and who is long overdue a second victory at the venue.
Ferrari's opposition will spend a lot of time in the build-up to the race emphasising that there is a long way to go. Take McLaren team principal Martin Whitmarsh, for example.
"We are at the half way point and we have a lot of racing ahead of us and they can both do it," he said of Lewis Hamilton and Jenson Button's drivers' championship hopes after the German Grand Prix.
"This season will be right to the very end and I believe we will be sitting on the edge of our seats in the last few laps of the Brazilian Grand Prix. I hope I am in deep agony on those last few laps because it means we are in contention to win!"
We'll forgive him for having to publicly back Button, whose 86-point deficit would require an unprecedented comeback to overturn. As for Hamilton, even he is 62 points behind. For them, the fightback has to start in Budapest.
More likely is a charge from the Red Bull drivers. How big a difference the rule clarification on engine mapping will make to Red Bull is unknown as yet, but team principal Christian Horner is in no doubt that this weekend is an important one for the team's hopes.
"The second half of the year is going to be full on," said Horner. "Fernando has a 34-point lead, but that isn't insurmountable with 25 points for a win. It's important that we get both of our guys beating him.
"We've got an opportunity in Hungary, but he has been driving incredibly well. He has hit a purple patch at this point of the year, but we will be looking to put on as much pressure as we can. There's an awful lot of racing to be done between now and the chequered flag in the Brazil."
The August break brings the lopsided first 'half' of the season to a close. Another win for Alonso in Hungary would send him into the rapid-fire nine-race title run in a seriously strong position.
The rest simply can't let that happen.
Strategy
Hungaroring's long corners put a premium on drivers not abusing the tyres by being throttle happy - which can be the difference between making it a two or a three-stop race.
As ever, high temperatures mean tyre warm-up shouldn't be a problem. This year however comes with an added threat of rain, which could throw a wildcard into proceedings - if it does appear, fortune might just favour the brave who are prepared to roll the dice.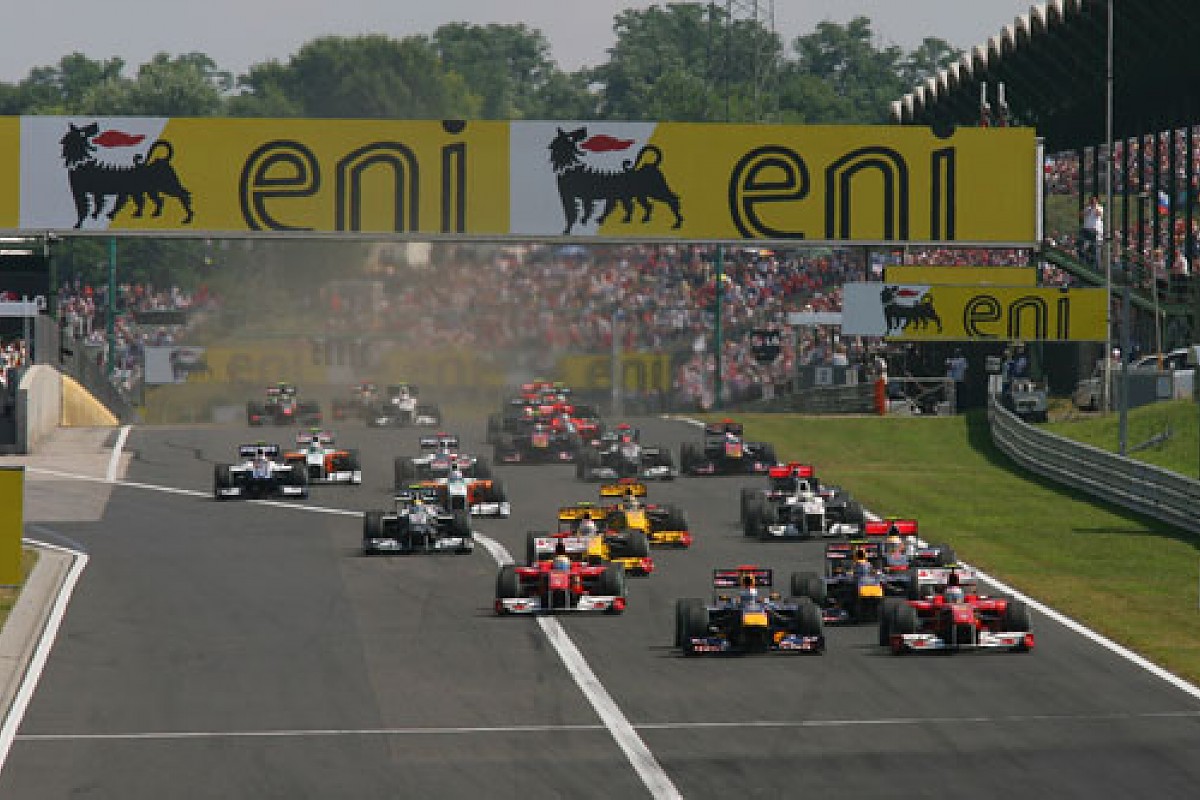 Weather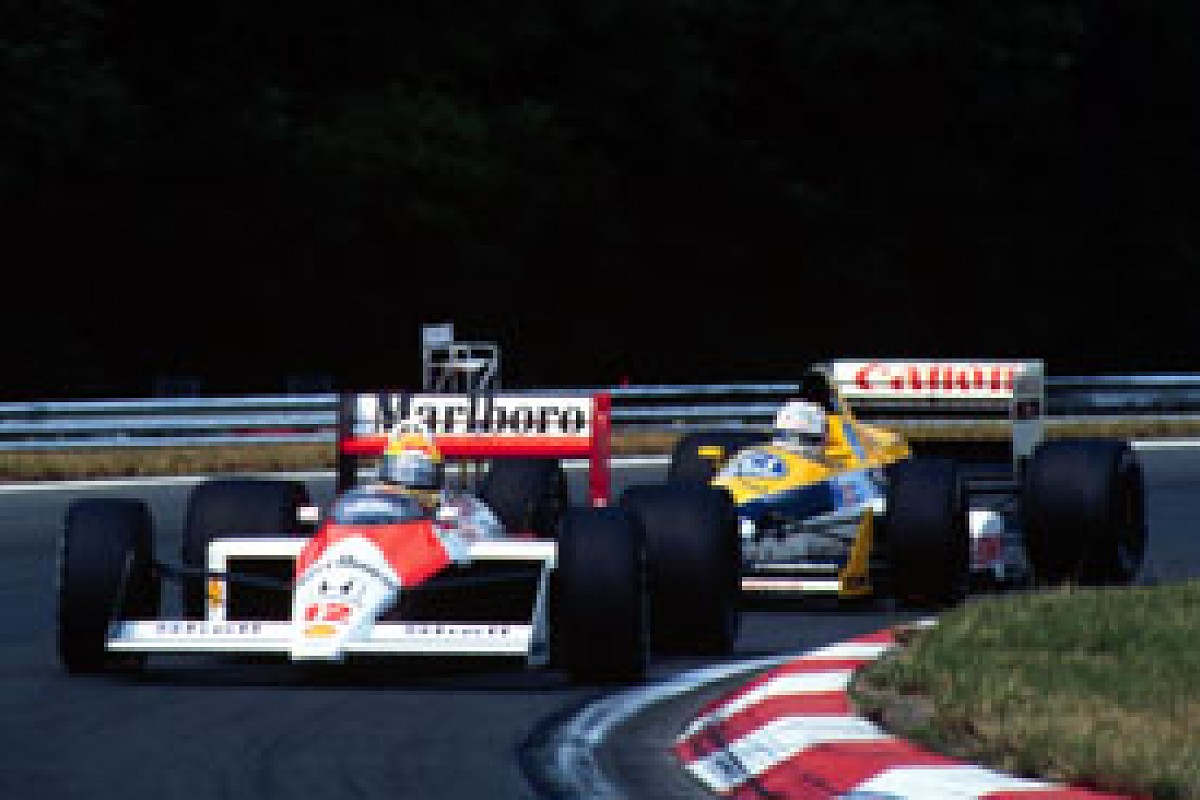 Key Hungaroring Stats
• Jenson Button won the only two wet editions (from 26 races) of the Hungarian Grand Prix: in 2006, his maiden F1 win, and last year. These are, however, his only podium finishes at the track. His qualifying performances are below par: only six times out of twelve has he managed a top-10 start, and of those six none has been from the front row. Like Mark Webber, he has led the race only when he then went on to win.
• Lewis Hamilton meanwhile has a fantastic record at the Hungaroring. He has won twice (in 2007, from lights to flag, and in 2009, one of only two victories that year). He has also qualified on pole position twice and never finished outside the top five, and has never been beaten by a team-mate. Indeed, it is only when he has encountered problems that he has not met with success: a puncture in 2008 while running second, a gearbox failure in 2010 and a spin plus a drive through last year.
• Fernando Alonso posted his maiden win at the Hungaroring in 2003, and climbed on the podium in 2004. He did that in the most recent two races as well. He has retired twice for losing a wheel after a pitstop, in 2006 and '09, both of which came when he was leading. His 2009 pole for Renault is also the outfit's last to date.
• Nico Rosberg has a peculiar scorecard here: he's points in the odd years and retired or finished outside the points in the even ones. His best result here is from his Williams days, when he finished fourth in 2009.
• Kimi Raikkonen won here in 2005, and was then on pole the following year, but crashed while lapping Liuzzi when he was running second. He always finished on the podium in his Ferrari years (2007-2009) and scored a podium also for McLaren in 2003. He qualified on the top 10 here eight times out of nine, failing only 10 years ago.
• Romain Grosjean has raced here six times in GP2, posting his maiden pole in the series in 2008. While that race didn't go well - he crashed with Pantano on the second lap, picking up a puncture - he won last year's feature race from fifth on the grid.
• Paul di Resta was seventh last year, at the time his best career result, improved in Singapore (sixth) and in Bahrain this year. Nico Hulkenberg also posted his then-best career result at Hungary two years ago, finishing sixth - which he improved to fifth at Valencia.
• Red Bull has climbed on the podium four times in the last three years. The team won in 2010 with Webber and started from pole in the last two editions with Vettel.
• McLaren is the most successful team at the Hungaroring: 10 wins to Williams' seven and Ferrari's five. In the last five years they won four times, missing the top step of the podium only in 2010.
• Lotus (then Renault) won here in 2003 with Alonso and climbed on the podium the following year. Since then however the team can count only four points finishes out of seven races.
• From 2006 to 2010 Toro Rosso weren't able to score points here, while last year they put both cars in the points with an eighth for Buemi and a 10th for Alguersuari.
Famous Five Hungarian Grands Prix
1988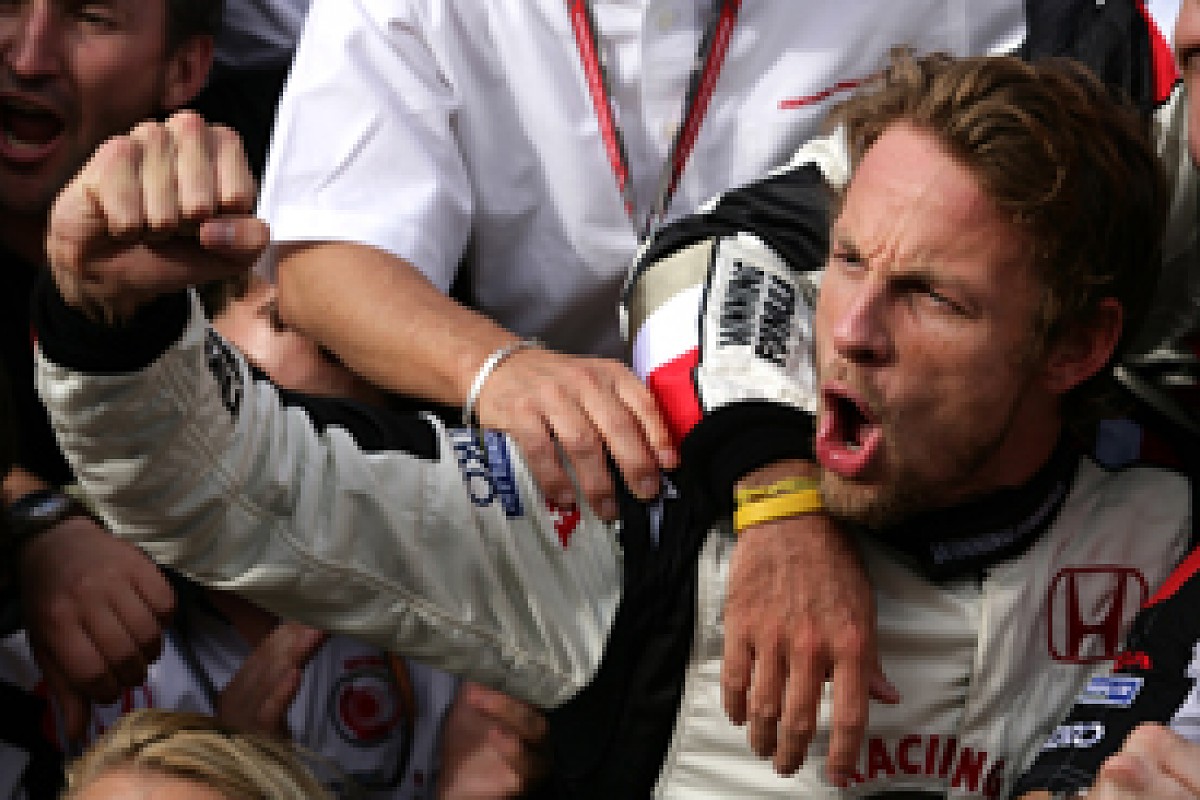 Senna won a hard-fought grand prix at the Hungaroring in 1988 © LAT
Hungary's third F1 grand prix was a microcosm of the season as a whole, as Ayrton Senna and Alain Prost fought for victory. There had been a ray of hope that the tight and twisty nature of the circuit might help the non-turbo cars, but after securing pole position Senna led almost without pause - save for a fantastic late move by Prost.
Initially the pressure came from Nigel Mansell's Williams, but after the Briton put a wheel on the dirt and spun it seemed the path would clear for Senna to take the win. At the same time however Prost was coming through the field, and having dispatched Thierry Boutsen for second he began to close on the Brazilian.
The denoument effectively came as the pair hit traffic in the shape of Yannick Dalmas's Lola and Gabriele Tarquini's Coloni. Senna settled into the tow and eventually dived down the inside, but Prost in turn had his tow and made his own way to steal ahead at Turn 1. Senna however had done enough to force him deep, and used the cutback instantly to reclaim a lead he would hold until the chequered flag, taken just over half a second ahead of the Frenchman.
1990
Senna was involved in another massive scrap for victory two years later, although this time his role was reversed - the Brazilian hunting down poleman Boutsen to set up a thrilling finish to the race.
He had to work his way up to challenge for the lead: sixth into the first corner (Mansell and Jean Alesi demoting him two spots from his grid position) it took Senna 21 laps to finally pass Alesi and move back into fifth. As soon as he was ahead however he punctured and dropped to 10th. The work started again...
Circumstance played into his hands, with Alesi among several drivers to go off up the road. An opportunistic pass on Mansell handed him fourth; a few laps later, when Riccardo Patrese pitted, he was third. A full-blooded move on Alessandro Nannini sent him into second (and put the Italian out), heralding a charge up to leader Boutsen. It was a step too far however; despite his best efforts, he could not find a way through and eventually finished second, 0.288s behind the Belgian.
1997
Three laps from the finish, and Damon Hill had allowed himself to dream of an unlikely win at Hungary for the Arrows squad. One lap from the end, he was still in the lead, but victory was not to be his. Even so, it was one of his finest hours.
In his title defence year, Hill had moved from the all-conquering Williams squad to Arrows, netting a total of 0 points up until Silverstone, the ninth round of the season. It was some surprise therefore to see him line up third at the Hungaroring, just three tenths of a second off pole.
More was to come. Winning a drag race with Jacques Villeneuve and then out-braking Schumacher gave him the race lead, and it wasn't fleeting. The pit stops cycled, the laps clocked up, and the Briton was in control. Three laps from the end however his Arrows began twitching. The hydraulics had faulted, and Hill was stuck in third, surrendering huge swatches of time to the chasing pack. Into the last lap he was powerless to prevent Villeneuve from crusing past and claiming the victory. Second seemed scant consolation, despite it being one of Hill's defining weekends.
2003
For 43 years, Bruce McLaren was the youngest ever winner of a grand prix. In Formula 1 history, a Spaniard had never won. In Hungary 2003 that changed however, as Fernando Alonso claimed victory on the newly revamped circuit.
In truth, the nature of the victory itself was straightforward - the Spaniard making a clean start from pole and thereafter coming under very little pressure. In the wider picture however it did more than simply assert Alonso as a future star. With Raikkonen second, Juan-Pablo Montoya third and Michael Schumacher eighth (and one lap down), the result also set up a three-way fight between the trio, with two points covering them heading into the final three races.
There were therefore several ramifications of Alonso's win, but the day at least belonged to him: "I have said it a lot this year, but this is the best day of my life. The car was perfect, the strategy too, and I managed to drive a consistent race. I am proud to be racing for Renault: winning this for them, and becoming the first driver from my country to win a grand prix, is fantastic."
2006
Jenson Button's first F1 win came in 2006 for Honda © LAT
It was wet, it was cold, and to some it was miserable. But the unseasonal conditions of 2006 were also a welcome boost to F1, a shot of drama in what had been - in the respect of the races at least - a rather unspectacular season.
Qualifying shook up the typical order and left plenty of scope for someone other than Michael Schumacher or Fernando Alonso to win - and so it eventually transpired as Jenson Button claimed his maiden grand prix victory for BAR.
The Briton was one of the star attractions in a race in the early laps, charging through the field and passing a string of drivers in quick succession. A safety car - the result of Raikkonen vaulting Liuzzi's Toro Rosso - then played into his hands, eradicating what had become a massive gap for Alonso at the head of the field. That set up a two-way fight which was settled when Alonso lost his wheel, allowing Button to cruise to the line.
From the forum
I can find reasons to think Mclaren will win...I can find reasons to think Ferrari will win...I can find reasons to think Red Bull will win...I can find reasons to think Lotus will win...And I can even think of reasons that a Mercedes might win.
Seanspeed
Alonso's definitely in that mental 'zone' - he just seems to be commanding that Ferrari like it's his slave...but I can't help but feel an unexpected bad race is around the corner for him - and boy is Horner trying to curse him at every race for it! 'Fernando is going to have a bad race...' 'Fernando will have a DNF...'
Everyone has been saying every race 'this could be the one for Lotus' and it never is, however I think the track might suit them, and I certainly wouldn't rule them out.
I can see Lewis and Seb regrouping, and one of them getting the win...Mclaren have always been good at Hungary.
Pottiella
Well, Hungaroring is a slow track, usually it goes in high temperatures as 35C+ is a normal temperature for the end of July so the track may be at 45-50C - that means the tyre consumption will be at high and degradation big time. A lot of teams will be in trouble from the tyre management - my bets will go for the cars/drivers that are most forgiving with the rubber, so Lotus and Sauber may score the first wins this season.
I see Alonso doing another great damage control race and beeing happy to score a top 5, Red Bulls - if they got unmapped - will both strugle and McLaren is in good shape for the top five positions as well.
But, if I were to gamble, I'll put some bucks on Kimi, Grosjean and Perez.
Draurelian75
*Key stats supplied by FORIX collaborator Michele Merlino.