Fernando Alonso became the first three-time winner this season with his German Grand Prix triumph. It was the Spaniard's 30th Formula 1 victory and also extended his run of races in the points to an extraordinary 22 consecutive events - that's a streak that began way back in the 2011 European Grand Prix.
The 30-year-old Ferrari driver is now just two point-finishes away from Michael Schumacher's all-time record of 24 straight points finishes.
Alonso's win also moved him to within just one victory of Nigel Mansell on the all-time winners' list. If he keeps up this momentum going into Hungary, the Spaniard would move into fourth place on that list alongside the 1992 world champion.
Race notes
• This was Fernando Alonso's third German Grand Prix victory; the same number as Juan-Manuel Fangio, Jackie Stewart, Nelson Piquet and Ayrton Senna. Only Michael Schumacher has won more; four. Alonso is the first driver to score back-to-back wins at Hockenheim since Nigel Mansell managed it in 1991-1992. In the three previous years to that, Senna took three wins on the trot.
• Ferrari took its 21st German Grand Prix win, extending its already impressive record. The second most successful team in Germany is Williams, with nine.
• Alonso is the first driver this year to keep the championship lead for more than two races. He has the chance to extend that record to four races though, since he's out of reach of his challengers no matter what happens next time out in Budapest.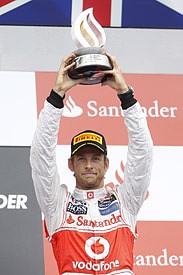 Button ended his podium drought with a third place finish in Hockenheim © LAT
• Jenson Button put an end to his longest podium drought since the 2008 season - six races - by finishing second at Hockenheim - the same place he occupied in Shanghai on his last visit to the rostrum.
• Kimi Raikkonen finished on the podium for the fourth time this season, despite having always started outside the top three. This year he has started fourth twice (in China and Spain).
• Kamui Kobayashi took a career-best fourth in his 50th race, improving from the fifth place he recorded in Monaco last year and Spain this year. The 20 points Sauber achieved in Germany is its biggest score since the new points system was introduced back in 2010.
• A frustrating race that ended with a penalty means Sebastian Vettel has still not won his home grand prix and has yet to win an F1 race in July.
• Michael Schumacher recorded his first fastest lap since his retirement. It was his 77th fastest lap, extending his lead in the all-time standings over Alain Prost (41). As invariably happens these days when Schumacher posts a record, he also climbs the 'oldest' rankings in a particular subject... Schumacher is the seventh oldest to post a fastest race lap, at 43 years and six months of age. The oldest driver to set a fastest lap was Juan Manuel Fangio, at 46 and six months. Schumacher is the eighth different driver with a fastest lap this year.
• Mark Webber equalled the second longest all-time string of races without a retirement for mechanical failures: 51. He shares that spot with Lewis Hamilton, who went from his debut in 2007 to the 2009 Brazilian Grand Prix. Now Webber needs seven more to reach Michael Schumacher's record (Hungary 2001 - Malaysia 2005).
Qualifying notes
• Fernando Alonso recorded his 22nd career pole. It was the first time a Ferrari had started from that position at Hockenheim since 2004. In doing this he denied Red Bull its third consecutive German Grand Prix pole.
• Hulkenberg recorded his best grid spot since taking that amazing pole position in the 2010 Brazilian Grand Prix, with fourth place for Force India. Until this year Force India's best qualifying result had been 19th on the grid at Hockenheim. This year it had two cars in the top 10.
• For the first time in his career Pastor Maldonado recorded a string of three top 10 grid spots in a row, when he started from fifth place.
• Romain Grosjean started 19th due to a five-place penalty for a gearbox change, equalling his worst career grid spot from 2009.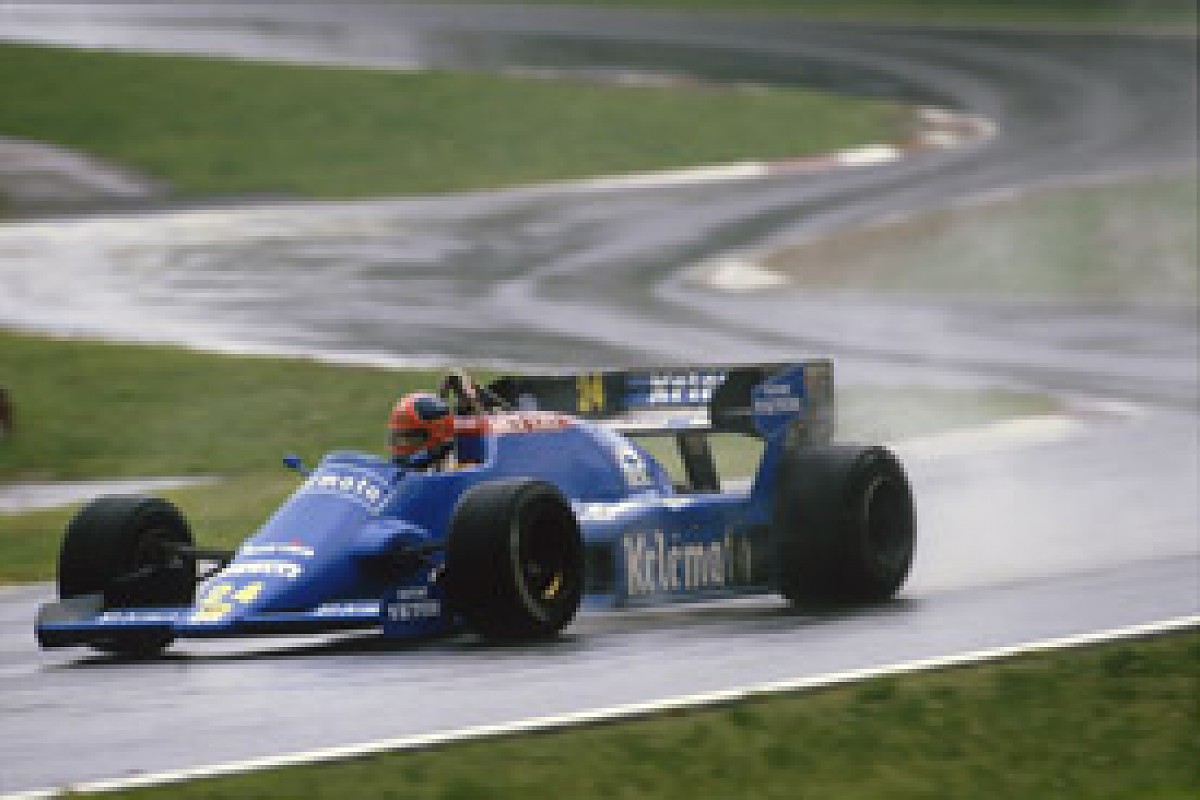 Piercarlo Ghinzani never qualified higher than 13th in 111 races© LAT
• Nico Rosberg was knocked out in Q2 in back-to-back races for the first time since the last three GPs of the 2008 season.
• Narain Karthikeyan has now matched Rupert Keegan, Eliseo Salazar and Tiago Monteiro in 10th place on the all-time list of 'drivers without a top 10 grid spot': 37. Taking into account the races entered (also the non-qualifications), the man who holds the record for this is Piercarlo Ghinzani, who entered 111 races and recorded 13th as best grid spot.