It was good to catch up with Mika Hakkinen at McLaren's Hockenheim HQ on Saturday. The two-time world champion was on Mercedes Night of the Stars ambassadorial duty with former Woking team-mate David Coulthard later that evening, and we got to do some reminiscing as we watched Adam Scott take over the lead of The Open at Lytham on the big screen.
Scott is another Mercedes ambassador, and DC had recently met the personable Australian at a promotional event. Little did we know then that poor Scott would blow a three-shot lead down the stretch the following day with the claret jug almost in his hands. On the verge of his first major, it will go down as one of those awful chokes that sportsmen with a knowledge of what it takes to compete at the highest level wouldn't wish on their worst enemy.
Hakkinen likes his golf, but doesn't get to play as often as he'd like. One of his current commitments is helping business partner Didier Coton and Williams board member Toto Wolff look after Valtteri Bottas, Hakkinen's fellow Finn and Williams's test driver.
People are starting to suggest that Valtteri has what it takes to follow in the footsteps of Hakkinen, Kimi Raikkonen and Keke Rosberg in the ranks of Finnish world champions.
I'll always remember the first time I came across Hakkinen, at a Marlboro test at Donington Park at the back end of 1987. One of Marlboro's existing drivers had gone and set a Formula Ford 2000 target time of, as I recall, 1m12.2s.
Allan McNish got in and pasted it, lapping in 1m11.5s. There were nods of approval on the pit wall from an experienced judging panel that included James Hunt.
Mika Hakkinen, Vauxhall Lotus 1988. © LAT
Then Hakkinen climbed in. One warm-up lap and then 1m10.7s! Hunt stared at his stopwatch. "Anyone else got that?" came the crystal-clear diction. There were nods of assent.
"Who is that man? Sign him. Now!!" Marlboro snapped up both Mika and Allan, and they respectively claimed the European and British Vauxhall Lotus titles the following year.
"You remember the times!" Mika smiled, no doubt readying an anorak award.
"Never forget them..." I said.
"I remember that test for a different reason," Mika laughed. "We'd been on the road for a month, me and a mechanic driving the coach that we took my Formula Ford 1600 race car around in. Those were fun days but for that test Marlboro got us a hotel. Luxury! We could have showers!"
Six years on, and Mika was outqualifying Ayrton Senna on his McLaren debut in 1993 at Estoril, but had to wait another five years before he claimed the first of two back-to-back world titles with the team.
Back then, of course, there were no testing restrictions and it was somewhat easier for clearly talented up-and-comers to log some F1 mileage. Today though it's a different story, a point Ferrari sporting director Stefano Domenicali made on Sunday night when asked about an apparent lack of obvious young rising stars.
"I don't want to speak negatively about young drivers, but for sure you don't see rising talents as there were in the past. And with the lack of testing in F1 this problem will get bigger and bigger and bigger."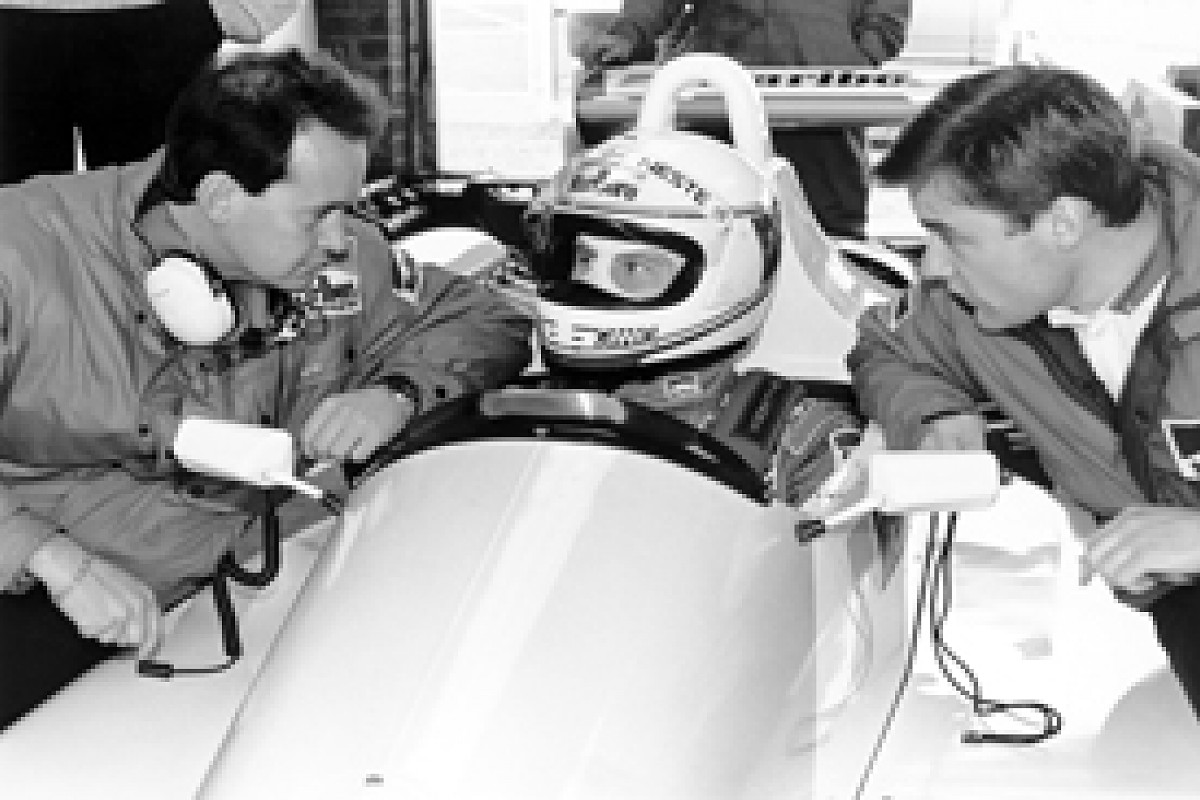 Fast forward five years later and Mika Hakkinen was outqualifying the likes of Ayrton Senna © LAT
Everyone appreciates that with Fiorano outside the back door, Ferrari would clearly appreciate the opportunity to use it like in the past, but Domenicali is not just uttering a party political broadcast when he adds: "I try to convince people that testing in F1 is fundamental, not just to develop the cars and the team but it's crucial for a new generation of drivers.
"We are running the risk that without it, whenever there is a chance they won't have experience, will be under pressure and making mistakes. It's not easy for them."
And it's also a fact that the big teams won't compromise their constructors' championship chances by running a test driver in FP1 on Fridays, like such as Williams, Force India, Caterham, Marussia and HRT do.
Post-British GP, the guys at Williams gave Bottas two days in the car at Silverstone and were highly impressed by what they saw. Chief operations engineer Mark Gillan used to work with Hakkinen at McLaren in the late 1990s and is now involved with mentoring Mika's protege.
"We did over 1100km at Silverstone and Valtteri didn't put a foot wrong," he says. "We did qualifying and race-simulation work and also a number of aerodynamic tests, so for us it was very successful.
"We effectively had the race tyres (from the British GP) and the track was in a similar condition. His times and long runs through the race stint were very quick and his pseudo qualifying results would have put him high up the grid."
On pole, in fact, but you have to allow for different day, different temperatures, etcetera.
"You have to treat it with a bit of caution," Gillan adds, "because he didn't have the pressure. Well, I say that, but he still had to perform. We came away from that test with a lot of information and an even higher regard for his capabilities."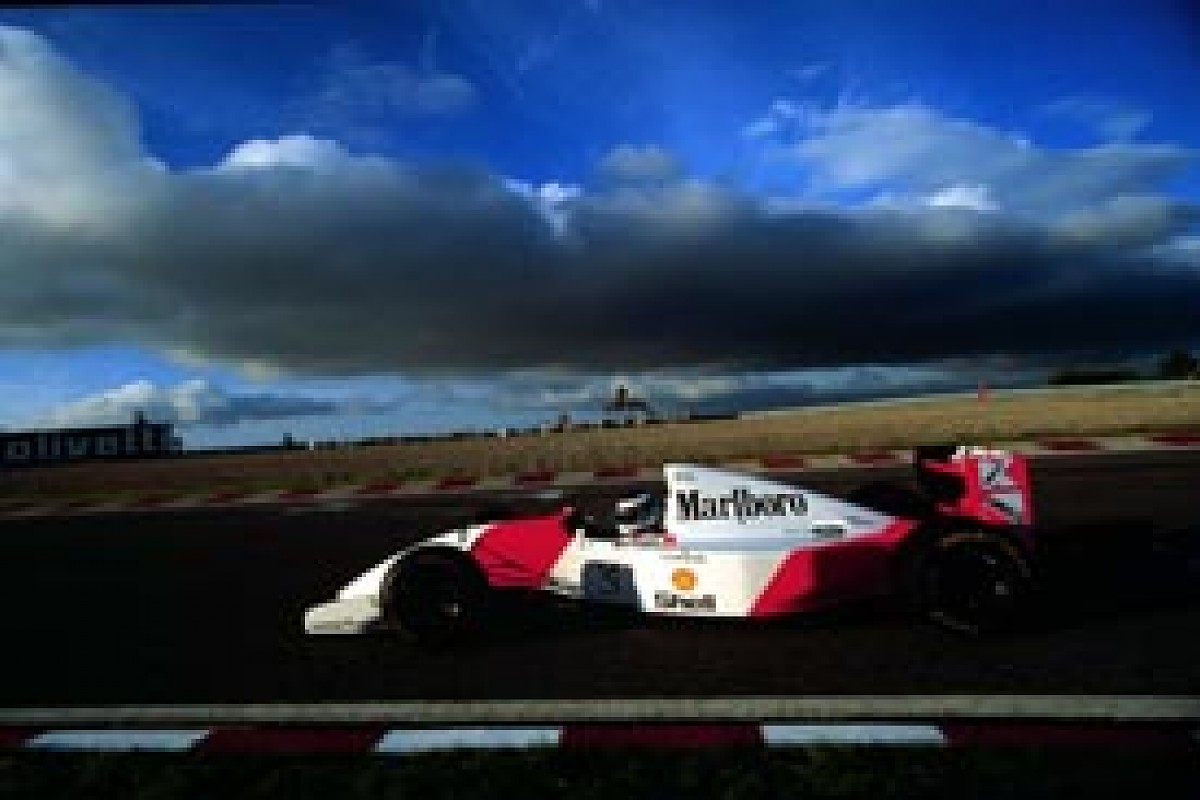 Valtteri Bottas; waiting for his chance to race a Williams in Formula 1 © LAT
"Mika was special," Gillan smiles. "Valtteri's an interesting character because he's obviously very quick, he's super-professional, he's a lovely guy and he is also very technically competent. He understands a lot about the vehicle dynamics side. He doesn't say too much but what he does say is worth listening to. His input and feedback are very useful."
A bit similar to Mika, then?
"He's similar in ways, but they're also quite different characters. Valtteri, to me, has also got the building blocks to be the real deal. We'll have to see how he performs in a race environment but in testing we couldn't ask for more."
The problem, Hakkinen says, is that it isn't easy to attract big sponsorship money out of a small country like Finland, particularly in the current climate. And, of course, both Pastor Maldonado and Bruno Senna bring sizeable backing to Williams. Bottas surely has to race something in 2013...
"These things are discussed with Frank," Gillan says. "From our side all we can do is progress him as best we can. We're doing a reasonable job of that and he's stepped up to the plate. He gets 15 Friday P1 sessions (no Monaco, Valencia, Singapore or Suzuka), he's had the young-driver test, he does a lot of our simulator work and aero testing, which gives him as much time in the car as possible."
If Domenicali is contemplating a dearth of rising talent, at Williams there appears to be a three-into-two-doesn't-go situation instead.