The forthcoming German Grand Prix at Hockenheim is the halfway point in the longest season in Formula 1 history. Heading to it, the constructors' championship looks like this: 1 Red Bull Racing, 216 points; 2 Ferrari, 152; 3 Lotus, 144; 4 McLaren, 142.
McLaren's eighth and 10th placed finishes at Silverstone meant it was overtaken by Ferrari and Lotus. Lotus stayed third after Felipe Massa's stronger performance allowed Ferrari to achieve its best points haul from a single 2012 race (30).

There is no doubt that the season's 'most improved' label belongs to Lotus. Speaking after the disappointment of Romain Grosjean's DNF in Valencia, trackside operations director Alan Permane saw no reason why the team could not target runner-up spot in the championship. They'd love to win it, of course, but overcoming an outfit like Red Bull, he thought, might be asking a bit much.
Technical director James Allison also makes no secret of his thoughts heading to Hockenheim. He wants to be "a bit better in qualifying, and with a little luck to start hounding Ferrari for second in the championship... maybe even open up some clear water between us and McLaren in the process".
At Silverstone, Kimi Raikkonen set comfortably the quickest lap of the grand prix with two laps to go and team-mate Romain Grosjean's time on the same lap was the second fastest of the race. Such things are not always significant indicators depending on who still needs to be in a hurry when the fuel load comes off, but in this instance Ferrari and Red Bull had been hard at it for the win until three laps from the end.
Impressive race pace has been a cornerstone of the Lotus E20's performance all year. © LAT
Impressive race pace has been a characteristic of the Lotus E20 ever since it appeared at pre-season testing, but the drivers have not often been able to switch the tyres on sufficiently in qualifying. That has masked the true picture.
In Canada, for example, the cars qualified seventh and 12th, prompting Jacques Villeneuve, in his role of Sky TV pundit, to suggest: "Put a Hamilton, Alonso or Vettel in there and they might have won every race."
So close has this year been though, that I'm sure Frank Williams and Peter Sauber have reflected in quiet moments that with Alonso in their car they could be leading the championship...
I don't know if Jacques has any sort of axe to grind with Kimi but I thought it was a bit harsh. Lotus's qualifying positions are a reflection of how successfully it has overcome the tyre conundrum.
Allison thinks they're getting there.
"Silverstone didn't flatter us at all," he says. "If you look at our P3 running (the only dry practice session) I suspect we'd have been in contention for the front row, or the second row for sure. We're making progress in qualifying and we'll be in the mix for the first couple of rows in Hockenheim."
If Lotus can start doing that on a regular basis, it's going to be a serious nuisance in the second half of the championship. Even, possibly, mounting that challenge that Permane had a bit of a grimace about and thought was maybe a bridge too far.
Are the drivers good enough to do that? You'd say so, with a couple of qualifications.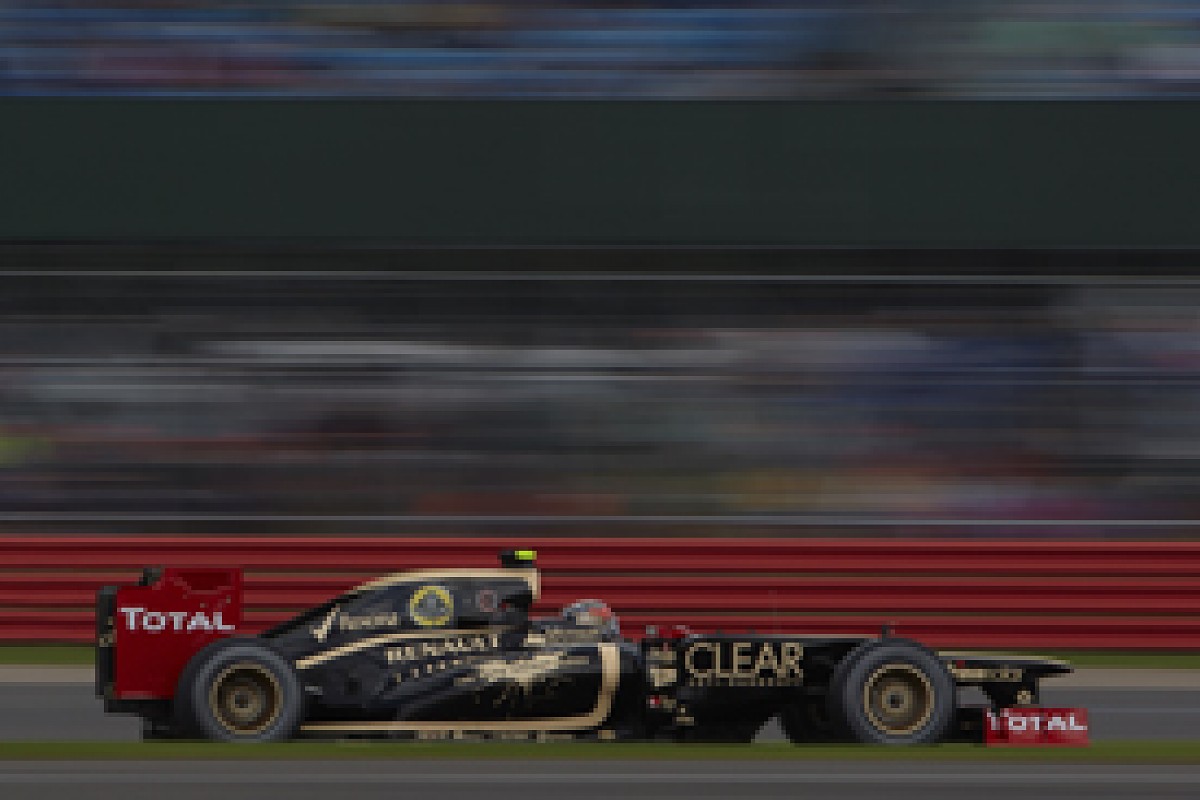 Kimi Raikkonen is 22 points ahead of team-mate Romain Grosjean at the halfway stage of 2012© LAT
Raikkonen has 83 points on the board having scored eight times in the first nine races, which puts him just 17 adrift of the reigning world champion and within one win of all bar Alonso and Webber.
The interesting thing, though, is that if there's a number one in the eyes of the team, it's very possibly Grosjean. In Valencia, for example, there was one new front wing for the race and it was on the Frenchman's car. Enquiries as to why - did Kimi perhaps not prefer it? - resulted in a "no comment".
Grosjean was second in Canada and third in Bahrain, his Silverstone drive after the early-lap contact was first rate, and he has 61 points, 22 fewer than his team-mate. That's not a reflection of pace though. The difference is that Grosjean has non-scored four times in nine races. That's too often to mount a serious championship challenge, although Jenson Button might disagree.
I was always among those who thought Grosjean got a rum deal first time around. Any kid who can jump in and get within a couple of tenths of Alonso, as Grosjean did at Valencia in '09, had to be worth a longer look.
Two things conspired against him though. First, it was only 18 months or so since Lewis Hamilton had redefined perceptions of what was possible for a rookie against Fernando. And second, the FIA was pursuing its 'crashgate' investigations and the team had rather more on its mind than providing comfort zones for rookies.
Also, those who know say that Grosjean's approach is more mature this time around, as is to be expected with a couple more years of top-level racing and a GP2 title under his belt.
Raikkonen may not be quite the Kimi of the McLaren days but you know that 99 per cent of the time he will bring the car home, and within two or three per cent of its potential. If and when Grosjean manages to keep his nose clean in the early laps, he's going to do exactly the same, and maybe plus a bit.
Will that come soon enough for the second half of this year? You suspect that if, as Allison hopes, the team has made strides with its qualifying performance, it will be automatic to a certain extent. Grosjean will no longer need to try to make amends for qualifying limitations on the opening lap of a grand prix.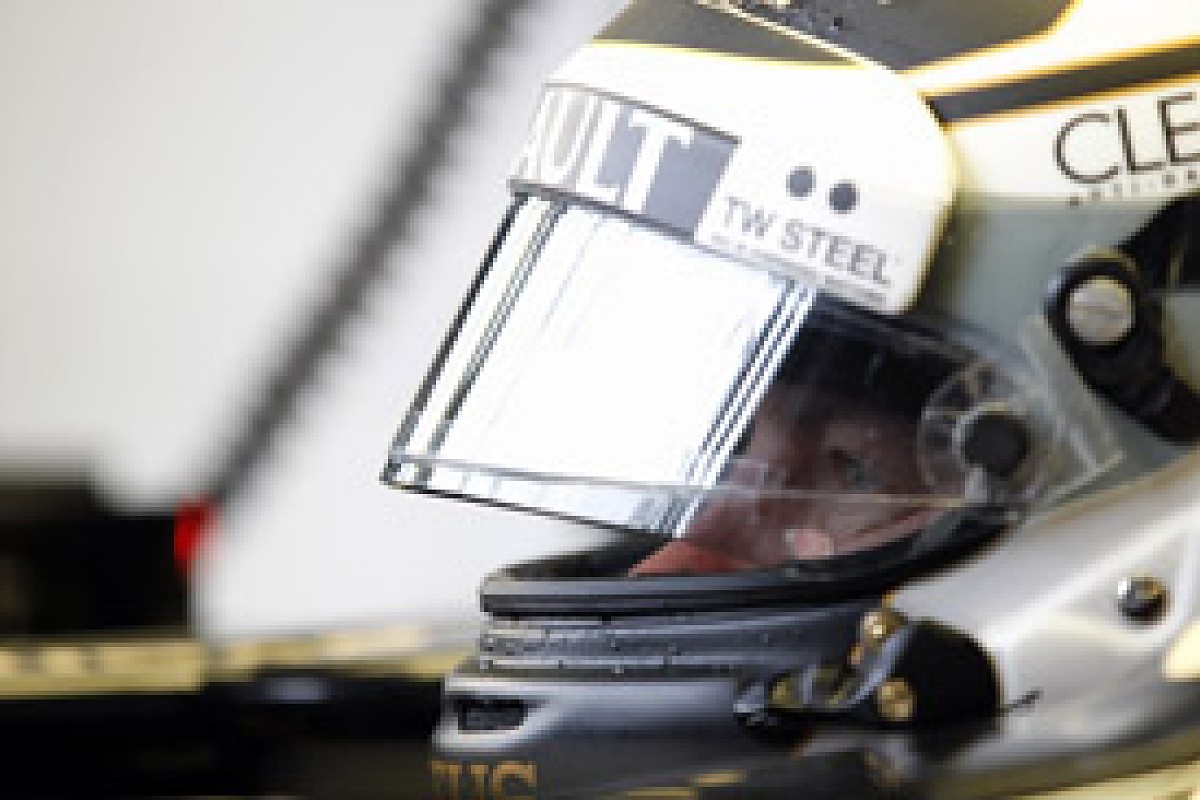 The Enstone-based team knows how to win championships © LAT
Last year, you heard stories of Enstone internal strife that had come with management changes. That's sometimes inevitable, of course, but Enstone has always had a formidable core of 'racers' at its heart. The team proved in both the mid-nineties and the mid-noughties that with the right car and driver, when the opportunity came its way, it was as operationally sharp as anyone and would deliver world titles - four of them.
Make no mistake though, this is still a very good racing team, a point that race engineer Mark Slade made to me when he talked about having no qualms about going back there to look after Raikkonen, having previously worked at Enstone with Vitaly Petrov.
Last year there were suggestions that some of those making decisions shouldn't have been anywhere near them (not Eric Boullier, it should be said) and noses were certainly knocked out of joint. But the team seems to have come through that. Another encouraging sign is that no blame culture seems to have developed.
At the end of 2011, for example, Allison put his hands up and explained that the front-exhaust experiment had been bold and that, for various reasons, it hadn't worked. His explanations as to why were interesting and, with hindsight, made total sense.
Whereas at Ferrari it might have been looking for someone to fire as buttock-covering took hold, the Enstone attitude was 'c'est la vie', and a supportive culture for 2012.
In something as competitive as Formula 1, where you can't win all the time and are constantly up against formidable brains and budgets, that attitude empowers people. And it means that when they're somewhere close, they're dangerous.
Second place in the constructors' championship? I reckon that Lotus may just do it.