When Lewis Hamilton produced those back-to-back pole positions in the first two races of this season, there were few at the time who could not imagine a scenario of it being a case of onwards and upwards for himself and his McLaren team as they kicked off the year exactly the way they had intended.
All throughout the winter the team and its drivers had said that if they could start the season with the strongest car, then its traditional impressive rate of development would be more than enough to help them keep - if not open up - their advantage over the rest of the field.
There was even talk on that Saturday night in Malaysia - with the Woking boys having locked out the front row for the second time in succession - that 2012 could be as dominated by one team as the previous campaign had been. A silver and red car at the front this time though, not a blue and yellow one.
In the end, the unpredictability of Pirelli's tyres, an impressive resurgence from Ferrari, a Red Bull Racing team that got over its early-season stumbles and some surprises from elsewhere, dashed those McLaren dreams and helped serve up a thriller of a campaign that produced seven different winners from the first seven races.
While that excitement is great news for fans - who are being given a season to remember - the campaign is not panning out the way that Hamilton will have wanted at all. And it is proving to be a bit of a nightmare on two counts: both in terms of this year and where his life goes after.
In the shorter term, McLaren seems to have lost its way at a phase of the championship where - with three races in four weeks - it is important to stay right at the top edge of the points table. Round one of the 'triple header' at Silverstone was not good.
Hamilton is pondering his future © LAT
Team engineers are convinced, however, that the performance situation is not as bad as it has appeared over the last two races: that McLaren was never going to be fast on the tight and twisty Valencia circuit, and Silverstone's form was more down to set-up issues than a lack of out-and-out pace.
The fact that the team struggled so much - slower than Sauber in the high-speed stuff and not as good as Williams in the low-speed sections - pointed to a major problem: and it was unlikely that those two rival teams have out-developed McLaren in the aero stakes.
With a big upgrade coming for the German Grand Prix - and the prospect of drier weather meaning the team will be able to get some useful mileage on it - the situation could well improve quite quickly: which it needs to do if Hamilton is not going to head into the summer break too far behind.
Perhaps more pressing for Hamilton actually is not the frustrations of now, but where things go in the future, for you get a sense that he feels McLaren is not doing as good a job for him as he is doing for them - even if he will never say that himself in public.
It is something that has not been lost on other drivers. One of his title rivals muttered (perhaps to stir things up) over the Silverstone weekend, when chewing the fat over the championship contenders: "Lewis has been one of the most consistent drivers out there, but McLaren have really screwed him over..."
It is easy to see how that view has come to light. When you look at the 37-point deficit to Fernando Alonso in the title chase you can easily top up the points lost with the gearbox penalty in China, the pitstop problems in Bahrain, the qualifying fuel error in Spain, and the strategy decision in Monaco. Then on top of that you have to take into account the overall pace of the car against what Ferrari and Red Bull Racing have done.
With that run of form, it is little wonder that Hamilton has not rushed into signing a new mega deal. But, as each race passes, the options of finding anything better elsewhere appear to be fading too.
The feelers that went out to Ferrari drew a blank: with Fernando Alonso's scepticism that the partnership would work, and the team's belief that Sebastian Vettel is the man they want in the longer term, meaning a deal was never on the cards.
Red Bull Racing is now also definitely a closed door, for any lingering hope Hamilton had that a Mark Webber exit to Ferrari would leave a vacancy for a top-line driver like him has now gone, with the Australian committing for another season.
So what's left that would realistically give him a shot at the title next year?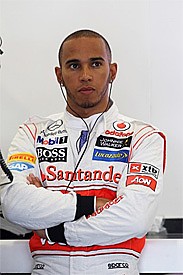 Webber has closed the Red Bull door for Hamilton © LAT
Mercedes is an option, but does the Brackley-based team have the machinery and budget that would be a match for McLaren? And does it even have a vacancy - as the team wants to wait a few more weeks to finalise whether or not Michael Schumacher will be a part of its 2013 line-up.
Then there is Lotus - which has shown some impressive speed this season, but not yet done enough to win a race. The biggest problem there is that it already has two drivers in place for 2013: Romain Grosjean is tied down for two years and Kimi Raikkonen has options that will be triggered if he keeps up current form.
Yet despite prospects not looking too appealing elsewhere, committing long term to McLaren is not without its pitfalls either. The team does not have the kind of money to throw about that it had in recent years, and there are serious doubts about whether or not Vodafone will renew its title sponsorship deal, which runs until the end of 2013.
There are also big issues relating to what happens in 2014: when new chassis and engine regulations will likely see a huge shake-up in the competitive order - and customer teams (which McLaren will effectively be) could well find themselves at more of a disadvantage compared to the 'works' teams initially.
It all seems like a lot for Hamilton to weigh up, and if he makes the wrong decision and commits long term in the wrong place it will weigh heavy on his career at a time when he should be in his prime.
Yet the solution is easy: and it is one that Mark Webber has put to brilliant effect. Do a one-year deal.
With the driver market set for a big shake-up for 2014 - with potential vacancies at every frontrunning team for that season - Hamilton would do well to ensure that he is a totally free agent in case anything more attractive comes up.
By this time next year too, it's not only the driver situation that will be clearer, but so too will the long-term competitive chances of the teams. There will be engine deals in place, long-term sponsorship deals, a cost plan that ensures stability for all outfits.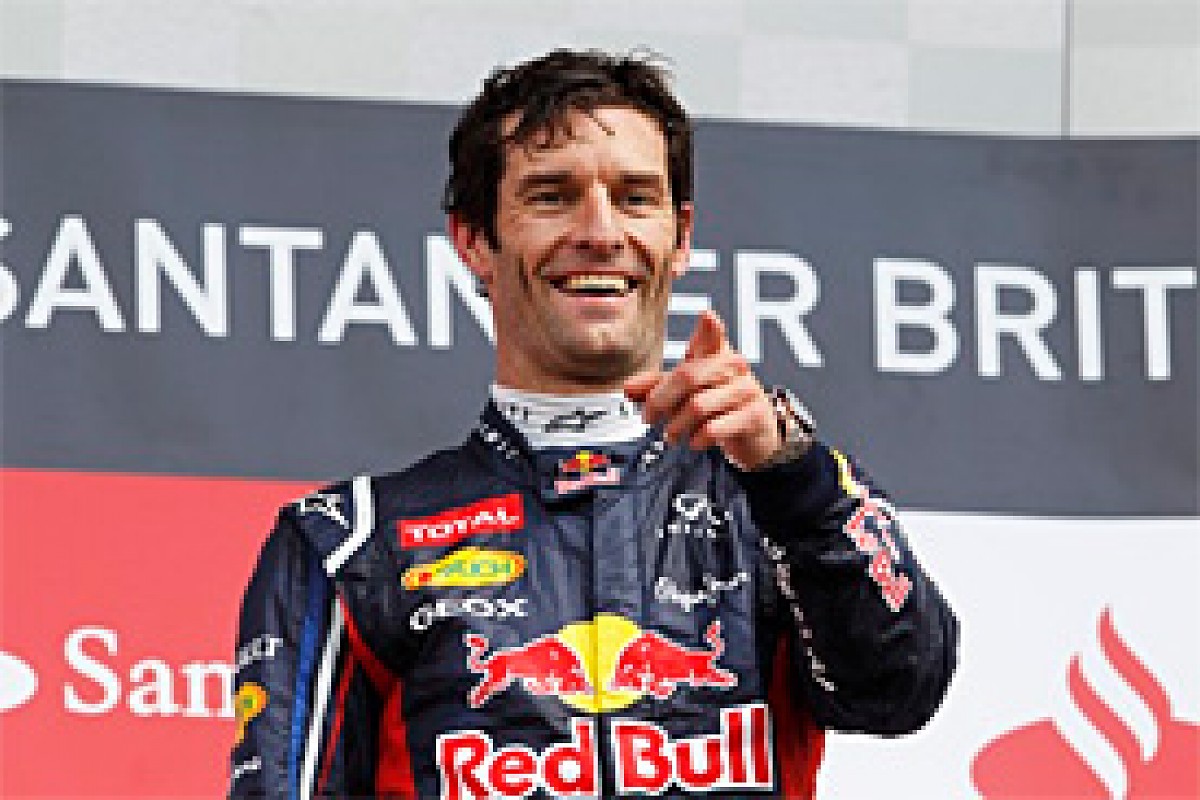 A one-year deal is the way forward for Hamilton © LAT
Yes, there will be sacrifices in Hamilton signing up for just one year - for McLaren may not be willing to pay him so much. And they will certainly not agree to any compromise about who gets to keep winners' trophies after each race - an issue which he has singled out as a stumbling block.
But Hamilton is not a man who will favour money or trophies over performance. All he wants is a car and team that he feels is good enough for his ability. He cannot guarantee himself that just yet, so it makes no sense to lock himself down more than he has to.
So while Webber's new Red Bull Racing deal may have delivered him a spot of bad news earlier this week, Hamilton must see the flip side: that single year deals in F1 can work really well.