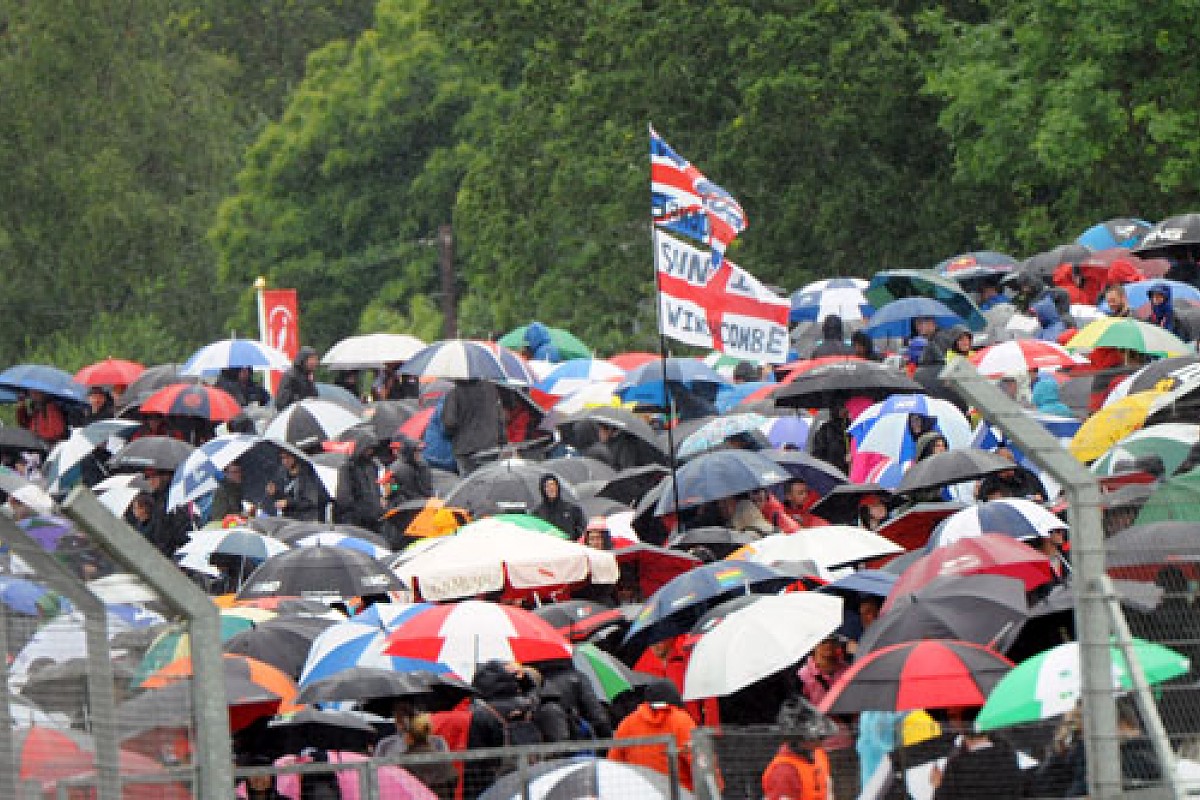 The British contingent in the paddock are often mocked for being obsessed with the weather, but there was truly only one topic of conversation on anyone's lips over the Silverstone weekend.
The wettest June in the United Kingdom since records had begun - allied to unprecedented rainfall at Silverstone in the week before the race - had left campsites and grassy car parks like mud baths, and meant organisers faced an uphill battle to try to get the weekend running as smoothly as possible.
The traffic system fell apart on Friday though, when hundreds of camper vans found there were no sites that could take them, and they triggered chaos on the roads that prompted organisers to call on fans not to attend on qualifying day.
Yes, there were frustrations, and many people were disappointed and angry that some of their weekend was wrecked, but the oft-cited 'Dunkirk Spirit' meant that 125,000 fans pulled together, got on with it, and packed the grandstands and grass banks on race day to enjoy a truly spectacular British Grand Prix - which took place under blue skies!
The break in the weather also meant that the celebrities came out - with Hollywood stars like Kate Hudson and Jude Law brushing shoulders on the grid with IOC president Jacque Rogge, comedians Simon Pegg and Rowan Atkinson, musicians Goldie and Matt Bellamy, and the very excited jockey Frankie Dettori.

Successful F1 people often need to be pretty self-centred if they're going to maximise their potential in the sport, but there are also times when they go that extra mile to help others.
At Silverstone, Red Bull did its bit to raise money for the spinal cord charity Wings for Life when it asked fans to donate money in exchange for having their pictures on the bodywork of the RB8s. The Adrian-Newey designed machines looked amazing - and Sebastian Vettel in particular was impressed as he spotted a small shot of team-mate Mark Webber peering out at him from the side of his cockpit. In total, more than €1,000,000 was raised.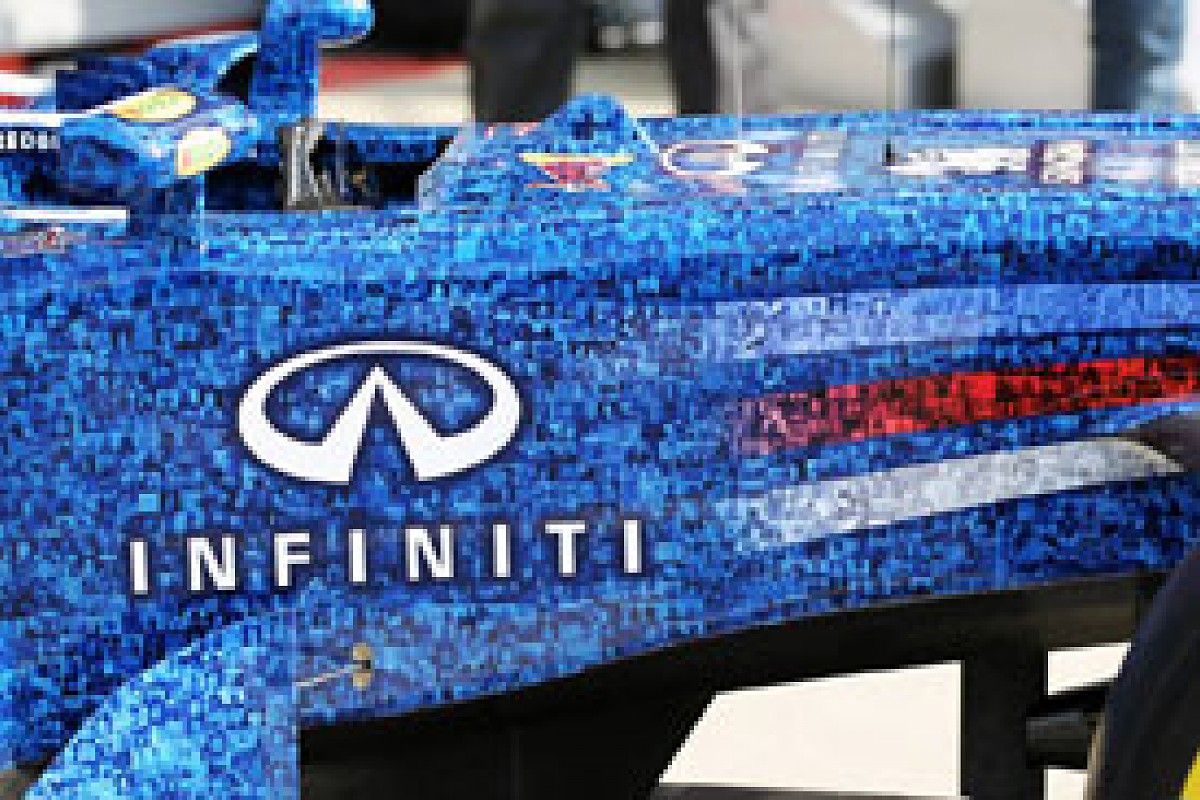 Red Bull raised more than €1,000,000 for Wings for Life © XPB
Ahead of the weekend, the official F1 Party raised an impressive £540,000 for the Great Ormond Street Hospital Children's Charity, as drivers including Webber, Heikki Kovalainen, Vitaly Petrov and Daniel Ricciardo showed up to lend their support.
At the track, F1's more active contingent busted the $110,000 for the Make-A-Wish-Foundation as the Run That Track effort continued. And once again it was Williams test driver Valtteri Bottas who edged out Nico Rosberg's personal trainer Daniel Schloesser to take another win.
But sometimes, thinking of others doesn't necessarily mean digging into pockets. And at Silverstone it was moving to see that drivers carried special stickers to let it be known that their thoughts were with injured Marussia tester Maria de Villota, who is continuing to recover from her accident.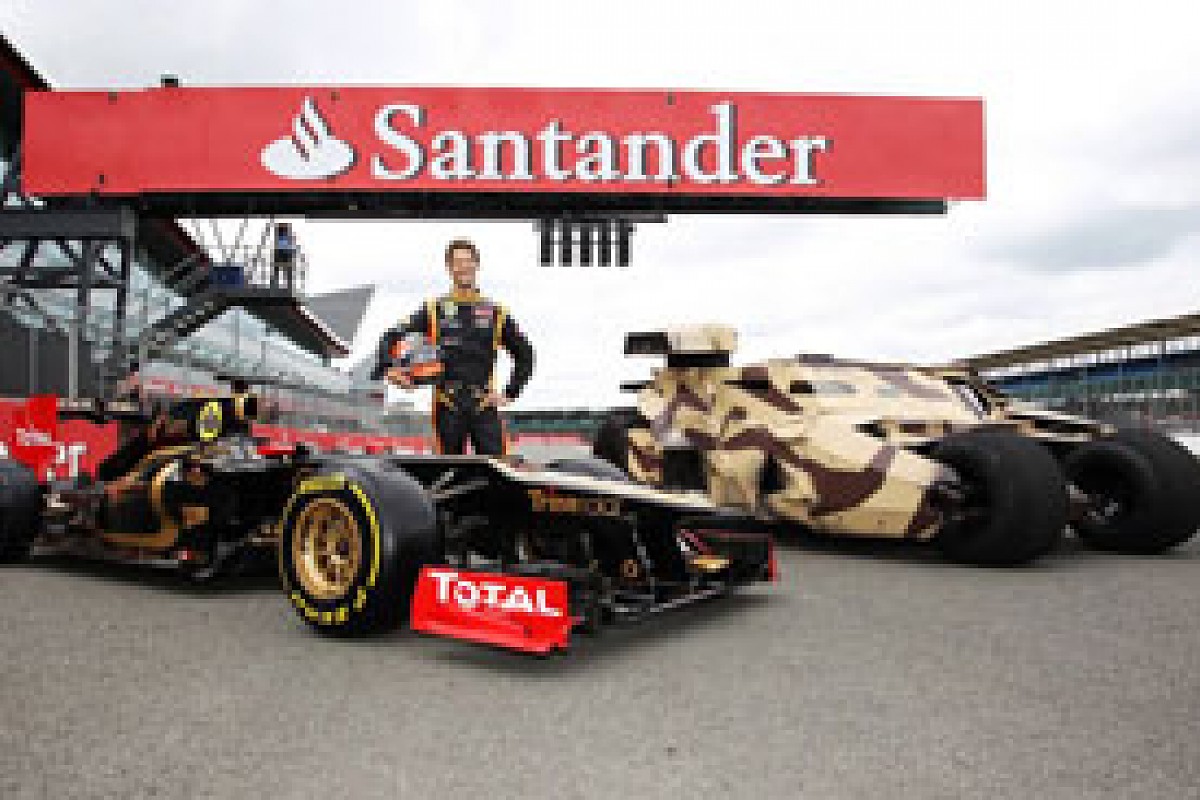 F1 has tried quite hard to break through in to Hollywood in the past, but at Silverstone last weekend it was the turn of Hollywood to break through in to F1.
On the pit straight on Thursday afternoon, Romain Grosjean and his E20 found that they were not the star attraction for once, as looming into sight out of Club came a vehicle that had the amassed photographers much more interested.
As part of a commercial tie-up between Lotus and the new Batman film, The Dark Knight Rises, the movie's backers had arranged for the latest version of the Tumbler 'batmobile' to show off its stuff ahead of the British Grand Prix.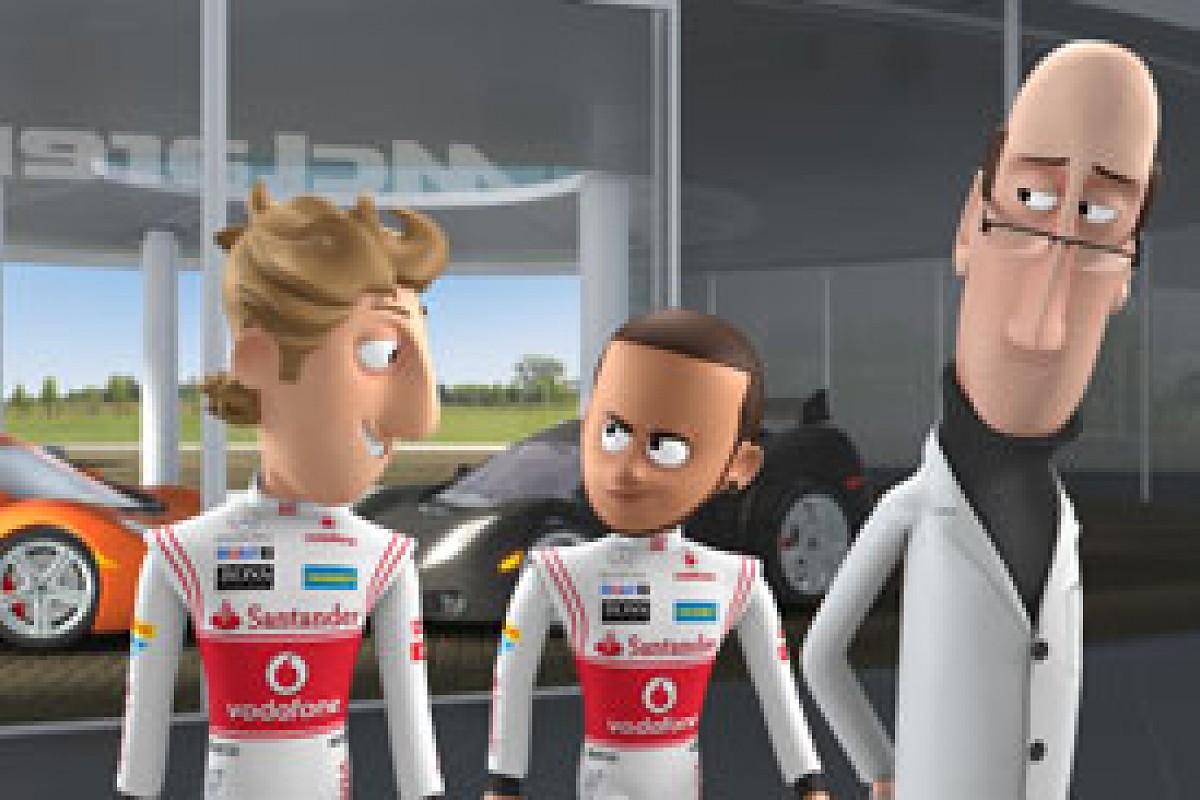 The Tumbler showed off its stuff ahead of the British Grand Prix © XPB
The new vehicle, decked out in military camouflage and sporting a gun turret, caught Grosjean by surprise as it fired some shots across the start-finish straight, before parking up alongside the F1 car on the grid.
But the Tumbler wasn't the only visitor that Lotus had over the British GP weekend. In honour of the famous marshal's shed that sits on the grass in the pits, Lotus brought its own garden gnome for the weekend. It toured the garage, sat down with team personnel and drivers, and even made it into the team's garage. Pictures of him can be found here.
McLaren once had a reputation as a grey and dour F1 team, with its only focus being on victory. Having fun getting there was not an optimised essential part of the execution of that victorious strategy.
While those who got to know the team and its former boss Ron Dennis up close knew that life inside Woking was slightly different from the outside perception, it's only in recent years that it's shaken off its old image.
Now, McLaren and Dennis have proven that the company is 'down with the kids' and moving in fresh and bold directions, as a new off-shoot McLaren Animation aims to attract a new, younger audience to the team.
Its first production, a cartoon called Tooned, was broadcast over the British GP weekend and features Lewis Hamilton and Jenson Button voicing the characters.
The first episode features some great touches, and a star appearance from Nigel Mansell's 1995 moustache, as Jenson and Lewis battle it out on McLaren's secret underground test track. You can watch for yourself here.
Both drivers loved getting involved in the project, and were raving about it at Silverstone.
It's Jenson Button and Lewis Hamilton, but not as you've seen them before...
"It was good fun," explained Hamilton. "It was not our idea; we were asked to do it and we didn't know what it was going to look like.
"We thought it would be a bit weird, but once we saw the first episode we thought this was pretty neat, so when we recorded the next episodes we had a much better idea of what the characters looked like and how funny it would be.
"That meant we could be more like the characters and act a bit more. Hopefully people will enjoy it and I hope it will go well."
With McLaren having hired the expertise of the famous Framestore company, more animation projects are on their way, with further episodes of Tooned being broadcast on Sky prior to each race.
Heikki Kovalainen and Vitaly Petrov spent the Wednesday before the British GP at Loftus Road, home to team owner Tony Fernandez's Premiership football club Queen's Park Rangers, scoring some impressive penalties with the right rear wheels of some Caterham Sevens.
But as Silverstone neared, the pair were asked to show off some more typical driving skills as they invited the media to a Caterham drifting/donut thrash about in Milton Keynes.
The few hours they spent there provided a perfect demonstration of how an F1 driver's pre-loaded sensory skill set is so very different from the rest of us mortals.
A hard stab on the throttle, coinciding with an almost imperceptible drop of the clutch, and the cars were dancing delicately, balanced on the throttle, as if moving to some perverse screeching opera. All entirely under control.
So who won? Well, Kovalainen was smoother, but Petrov made more noise and more smoke. In fact, as the Finn prepared to leave, the Russian was still blasting around doing ever more dramatic tailspins amid acrid blue-tinted smoke.
When it was pointed out to Kovalainen that Petrov had waited for him to get out before throwing in one final pirouette for the 'judges', the Finn grinned and said: "Yeah, but he can't do that on the big track!"