Formula 1 was in the headlines for all the wrong reasons pre-weekend. There was Maria de Villota's awful accident at Duxford Airfield while testing the Marussia, and Silverstone's weather-induced logistical nightmare on Friday.
The sporting airwaves were then taken over by Andy Murray fever. As we travelled into the circuit early on Saturday, the announcer began with, "After a 74-year wait, a British man has finally..."

One of my colleagues finished the sentence for him: "Got into Silverstone!"
You can't help but like the management at Marussia - life-long racing men like John Booth - and seeing the team setting up for the weekend, I found myself contemplating the awful sadness of the Duxford debacle.
While it was a freak accident, I couldn't help wonder what impact it might have on the perceived feasibility of a woman taking a place on an F1 grid anytime in the near future, considering that 20 years have now elapsed since Giovanna Amati tried to qualify a Brabham in 1992.
It shouldn't have any effect, of course, but Susie Wolff (Stoddart before she married Williams board member Toto Wolff) admits that she felt sick to the stomach when she heard the news.
"Maria's a fantastic lady," she says. "It has put the spotlight on me slightly more because it does raise more questions, but I think that's very unfair. It could have been anyone - male, female, Alonso or Hamilton. I just wish her a recovery more than anything. There's no way Williams is going to let me into that car until they think I'm ready."
Wolff is scheduled to do a straightline test for Williams in October and has already spent time in the simulator as well as Valtteri Bottas who, she smiles, "practically lives in it!".
It's sometimes hard for female drivers to get themselves taken seriously in a motor racing environment, particularly when they are pretty, no matter how wrong that is. One sportswriter once said that Danica Patrick is to motorsport what Anna Kournikova was to tennis. Presumably without the faintest notion of what it takes to perform at the level of either.
Giovanna Amati, the last woman to try to qualify for an F1 race 20 years ago © LAT
It's not easy to win grand slam tennis tournaments - ask Andy Murray! Being ranked world number eight, as Kournikova once was, is none too shabby.
A lot of women might consider that Mark Webber and Fernando Alonso are decent-looking blokes but that would never be the over-riding factor in a motor sport discussion. If pretty girls make more money from endorsements that's just the way of the world.
Wolff, 29, could hardly be more deeply steeped in motor sport. Mum met Dad when she went into his motorbike shop (established in Oban, Scotland for more than 30 years) to buy her first bike. Susie and her brother followed him around the two-wheeled racing circuit, constantly badgering him for money to go on the kart track at the back of Knockhill.
At eight she was bought her first kart and competed at the top level in Scotland before entering the European and world championships at 13 or 14. She was mentored by Swedish female kart ace Lotta Hellberg at the renowned PDB (Peter DeBruijn) team. DeBruijn was the man who pipped Ayrton Senna to the world kart crown at Nivelles, Belgium in 1980 and Hellberg was his life and business partner, who almost won a world championship herself. Tragically, she lost her battle with breast cancer in 2005.
"Even though Lewis (Hamilton) is a bit younger than me we often raced in the same karting category," Wolff says. "At the world championships in Braga in 2000, Robert Kubica was on pole, Lewis was in the race and also Jamie Green.
"We all remember those as fantastic days. I think my parents felt that even if I didn't make a career out of racing you learn so much just for life generally. It was interesting because someone brought all the old results of the European kart championships to a DTM race and we were all poring over the names for ages."
Being beaten by a girl was obviously irresistible wind-up fodder for the BBC's Jake Humphrey in one of his pre-race build-ups when David Coulthard had just finished behind Wolff in a DTM race. But DC stole his thunder. "Two actually," he replied, "I finished behind Ralf [Schumacher] as well!"
A friend of mine once rolled our kart into the pitlane entry the lap after he'd been passed by a crash helmet trailing a pony tail and I wondered how brutal the cut and thrust of karting and any prejudices had been for a young Susie Stoddart?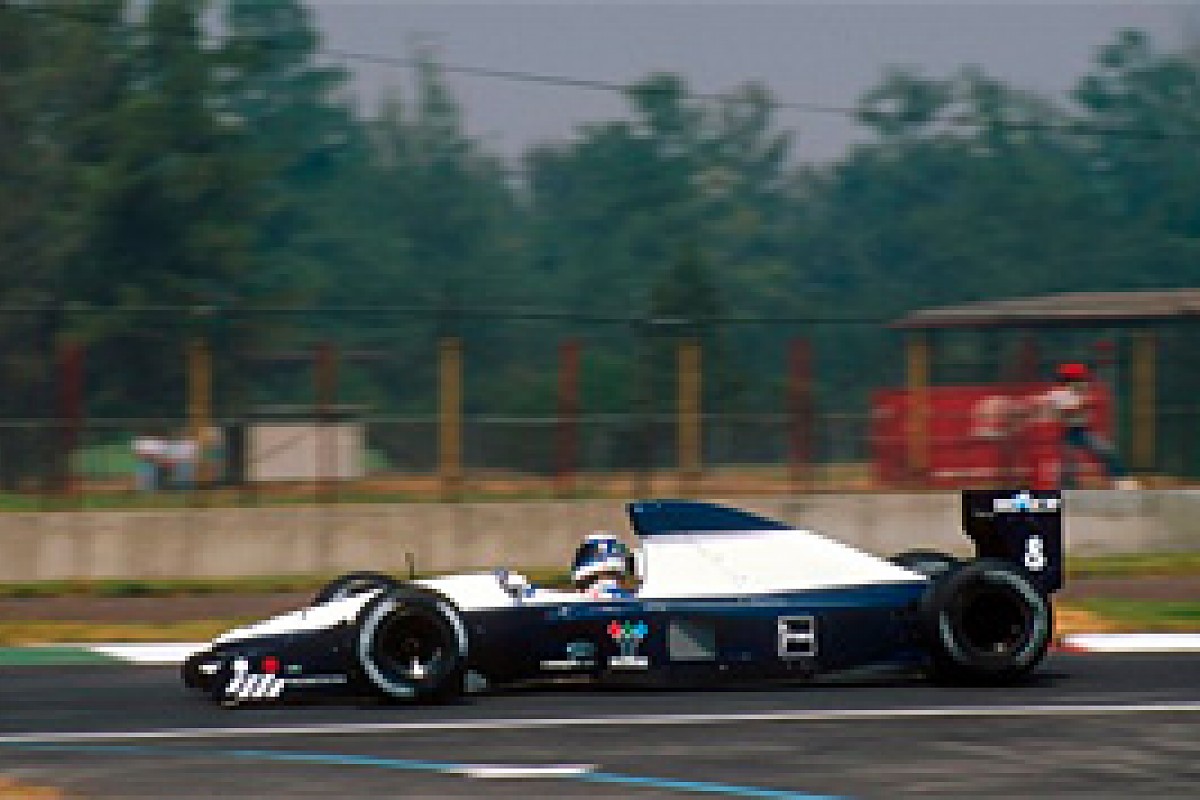 Wolff competes in the DTM this year © LAT
"The one advantage I had in karting was that it was hard to tell if you were a girl or not," she says. "In DTM my car's pink, which kind of gives me away! But because I'd been racing since eight, I never felt I was doing something extraordinary or that I was the only girl in a man's world. It was just my sport."
Having starred in the Formula A world championship at 17, she made the transition to single-seaters, where she was a podium finisher in Formula Renault. But even looking as she does, the sponsorship side was not easy.
"I come from a relatively well-off family, but not in motor racing terms. My biggest break was being twice nominated for the McLaren Autosport BRDC Award. That got me noticed by Mercedes-Benz and got me into DTM. That was where I made the step up from being just one of many talented young drivers.
"I see myself as incredibly lucky to be part of the DTM because it's an incredibly high level of racing. You saw that with Paul Di Resta, who won it, came into F1 and was straightaway starring as a rookie. And guys like Gary Paffett and Jamie Green I rate very highly. In DTM there's not one driver who's not a top-liner and at Brands Hatch if you qualify P19 and you're only three tenths off pole position, you know you're in a tough championship!"
Wolff was racing in the DTM when she met her husband, who is on the board of both Williams and HWA, the company that builds the DTM cars and engines for Mercedes.
"We were having a team dinner at one of the races and he walked into the hospitality," she explains. "We all thought it was some new guy, part of the management or financing, and then we found out he was also a rally driver. That's when I first got to know him because he was managing Bruno Spengler at the time. We met seven years ago and got together four years ago."
The Williams link, she says, was not Toto directly.
"Frank [Williams], Patrick [Head] and Adam Parr were always very curious that one of the board members had a wife who was racing. They came to a DTM race a couple of years ago and I think were quite blown away by the level. Frank said he'd like to see what I was capable of in an F1 car.
"For Toto it was a bit of a conflict because as much as he's my husband and biggest supporter, he's also my biggest critic. He kind of said, 'Look, I'm not getting involved in it, the team wants to do it and I'm not actually sure whether I want my wife in a Formula 1 car...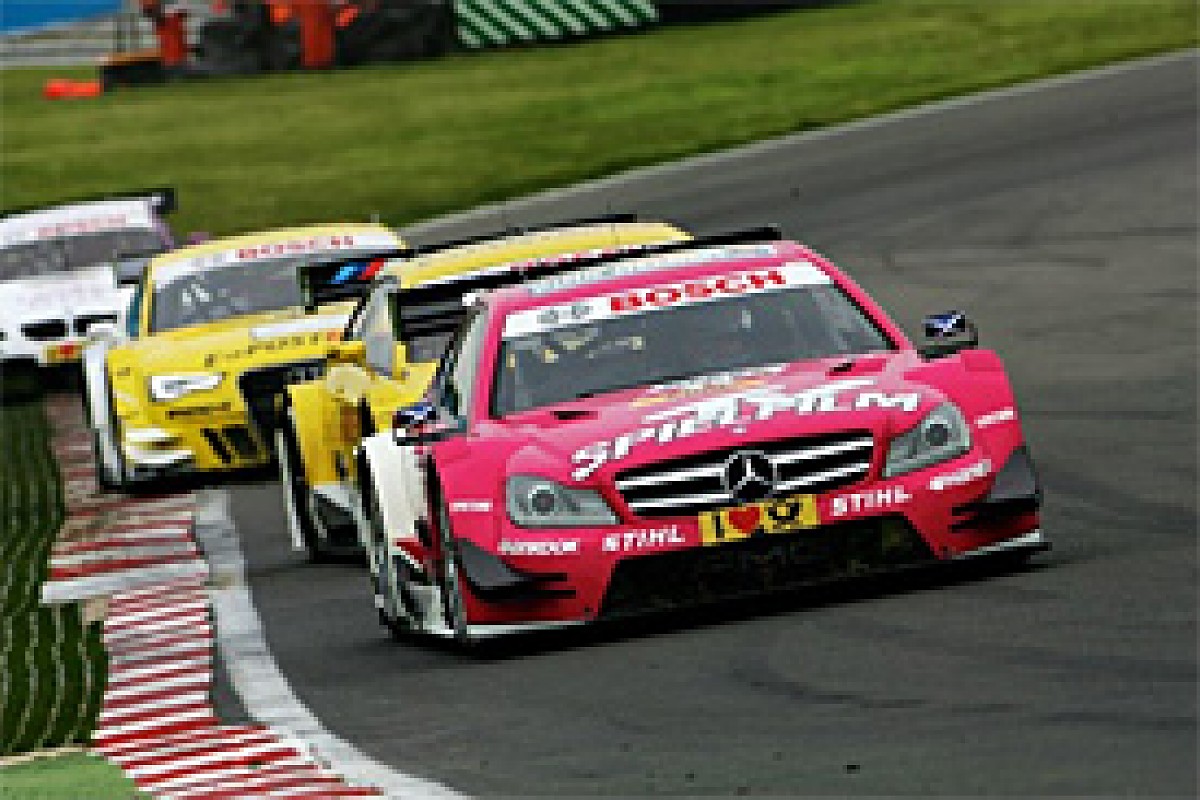 Wolff will test for Williams in October
"It's a fantastic opportunity but I'm not running before I can walk. I need to show them what I can do, Frank particularly. Frank Williams would never let anyone in his car who he didn't think deserved a chance. I've been working closely with the team learning a lot - being in the simulator, being at straightline tests and being part of the team at race weekends. I'll be running in the car in October and am doing a lot of preparation to make sure I'm ready."
Susie is entirely realistic about the chances of one day starting a grand prix.
"If you told me six years ago when I joined Mercedes that I'd still be there, I'd have said that would be my dream come true. And it was always my dream to drive an F1 car, but it's the best of the best out on that grid - those guys are fantastic racing drivers.
"For me it's about doing this test in October and seeing how close I can get to what they expect from a top-level driver. Williams is a top team with a heritage behind it - it's not as if I'm getting a chance in a lower team. Let's see how it goes. If it goes well I think I'll get more opportunities to be in the car. But am I dreaming about racing in F1? No, that's completely unrealistic just now.
"Many people ask me why it's so tough for a female to get to F1 and I say make no distinction about gender - it's tough for the guys as well. And even tougher with the limited testing, which is one of the reasons I consider myself so lucky to be in DTM and in the car a lot. The jump to F1 isn't as big as it would be if you weren't doing much racing or you were in a lower category."
There's a line of thinking that F1 is too physical and that motor sport should have separate championships for women, in the same way as athletics or tennis. It's not a view to which Wolff subscribes.
"I don't think it's a physical thing. I can see the argument but it can most definitely be overcome. Sometimes in DTM after a race or at a new track, DC or Mika Hakkinen used to come and say, 'I just can't imagine that you can get that car around there!' But I do it and manage it fine.
"The reason there aren't many women in top level motorsport is that there's simply not enough racing in karting for the best to rise to the top. You're not going to be picked up as a token female racer because if you're not good enough you last two races and then you're out. You need to be good enough to get there and stay there.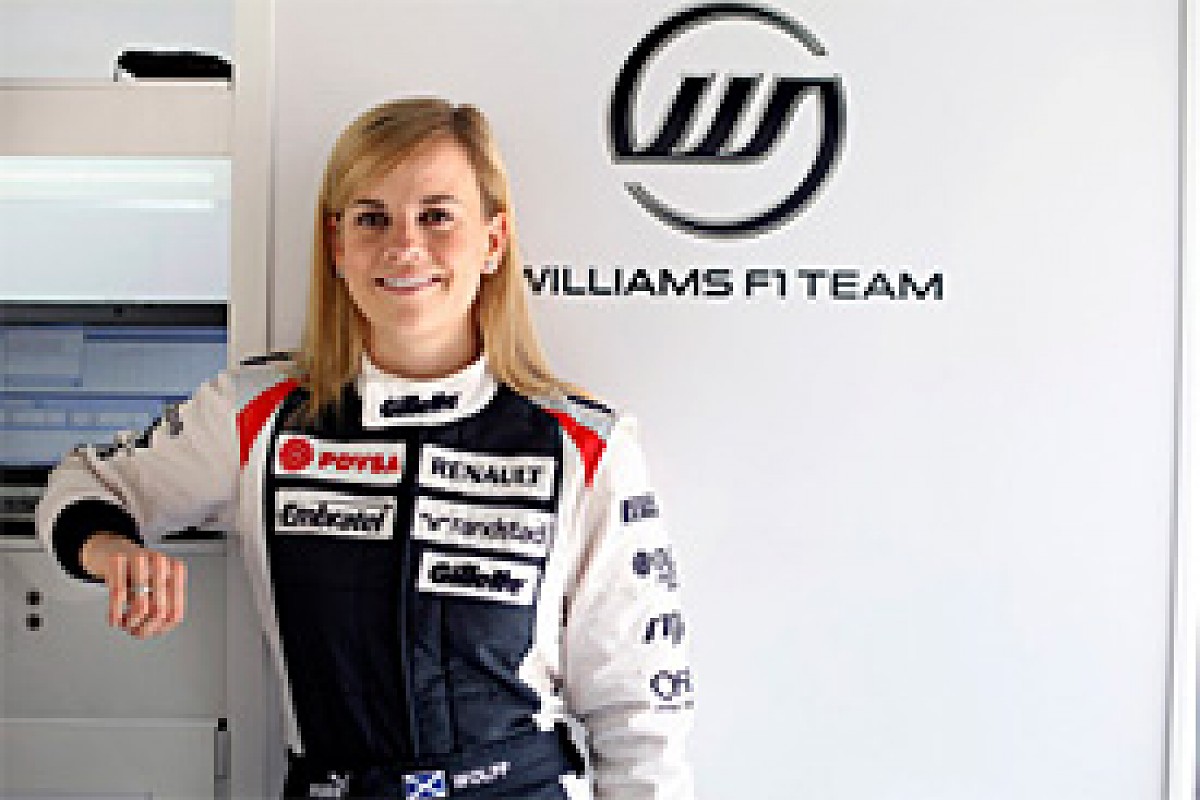 Danica Patrick, the most popular female racer © XPB
"But I certainly would never enter a race where it's only women because I've had success racing against men. I race because I love racing, not to see how many men I can beat. I don't see any reason why a woman can't be successful against men. I want to race against the best drivers in the world, not the best women in the world."
Patrick's profile in the USA has shown the promotional opportunity that exists for the first woman to prove herself good enough at top F1 level - it's enough to turn marketing men all misty-eyed.
"There was massive interest when I was announced as a development driver for Williams," Wolff says. "I've seen how it is when I meet people, especially women. They love the fact that there's a woman near F1 and they write emails saying they're so behind me with their fingers crossed.
"Of course for Williams it's a positive and a lot of their sponsors and partners love the fact that there's a female development driver because it opens up a whole 50 per cent of the market for them.
"But you can't just have any random female. Which is why the opportunity with Williams means so much. It wasn't just a case of 'put her in the car, five laps, get the publicity, see you later'. Frank said, 'We are going to put you through your paces and if you're good enough you are going to stay and if you're not, you're out. That's all I need - a chance."
Only five women have been entered for a grand prix since the world championship began: Maria-Teresa de Filippis, Lella Lombardi, Divina Galica, Desire Wilson and Amati. Only Lombardi scored - half a point for sixth place in the shortened Spanish GP of 1975 at Montjuich Park.
I hope I'm not just turning soft in my old age, but it would be lovely if the Wolff story had a happy ending. In the meantime, we should send our best wishes to Maria de Villota and Marussia after fate dealt a hand cruel beyond belief.