Silverstone in July means two things; the British Grand Prix and rain. Sure enough, while Thursday was mostly dry, Friday dawned with the kind of relentless rain that only the United Kingdom can consistently deliver.
The fans were out in force, by Friday standards, but for the teams and drivers it was largely a morning of frustration. For those with high hopes for their upgrade packages and those in need of serious running, the start to the weekend couldn't have been worse.
Take Jenson Button, for example. Yesterday, he outlined his frustration at how lost track time at crucial moments while trying to troubleshoot the set-up problems that have restricted him to five points in six races (his worst run since regularly non-scoring in a Honda best described as a shed on wheels in 2008). His words will have echoed in his own mind this morning as he managed only six laps despite McLaren having a number of updates to try.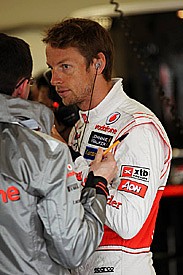 Jenson Button, McLaren © XPB
"It has been really frustrating, the last few races," said Button. "Maybe I haven't done a good enough job in terms of setting the car up, but every time we have tried something new, we've had an issue and we haven't been able to test it out before the race. It has been tough."
Not that Button should have expected anything different. Silverstone has not been a happy hunting ground for him in Formula 1. This will be his 13th British Grand Prix, yet he has never stood on its podium after an F1 race despite winning at Silverstone in both Formula 3 and Formula Ford.
While he loves the vibe at Silverstone, even in the rain thanks to the remarkably dedicated fans, it is not the ideal place to dig himself out of his recent trough of form.
"I'm hoping that because the other races have been rubbish, where they are normally good, this one will be really good," he quipped.
Fortunately, Button isn't allowing his troubles to get him down too much and will have taken today's troubles with equanimity. He found plenty of time for levity yesterday as while being asked some very pertinent questions about his troubles, he pointed out that one unfortunate journalist's troublesome dictaphone was playing rather than recording!
"You're not recording?" he said. "All you have got to do is press one button! Before you come in here and say have you got to the bottom of your issues, all you have to do is press that button!"
It was all in good humour, and showed that Button has not let his struggles shatter the relaxed (in a good way) demeanour that he has carried throughout his McLaren career. That means that for home fans there is hope that it could be 13th time lucky for the 2009 world champion and he might finally have a shot at a top-three finish.
The first hour-and-a-half of track time produced plenty of frustration for everyone. While Kamui Kobayashi completed 19 laps, enduring a spin and coming close to wiping out Romain Grosjean in the process, no one else managed more than 13.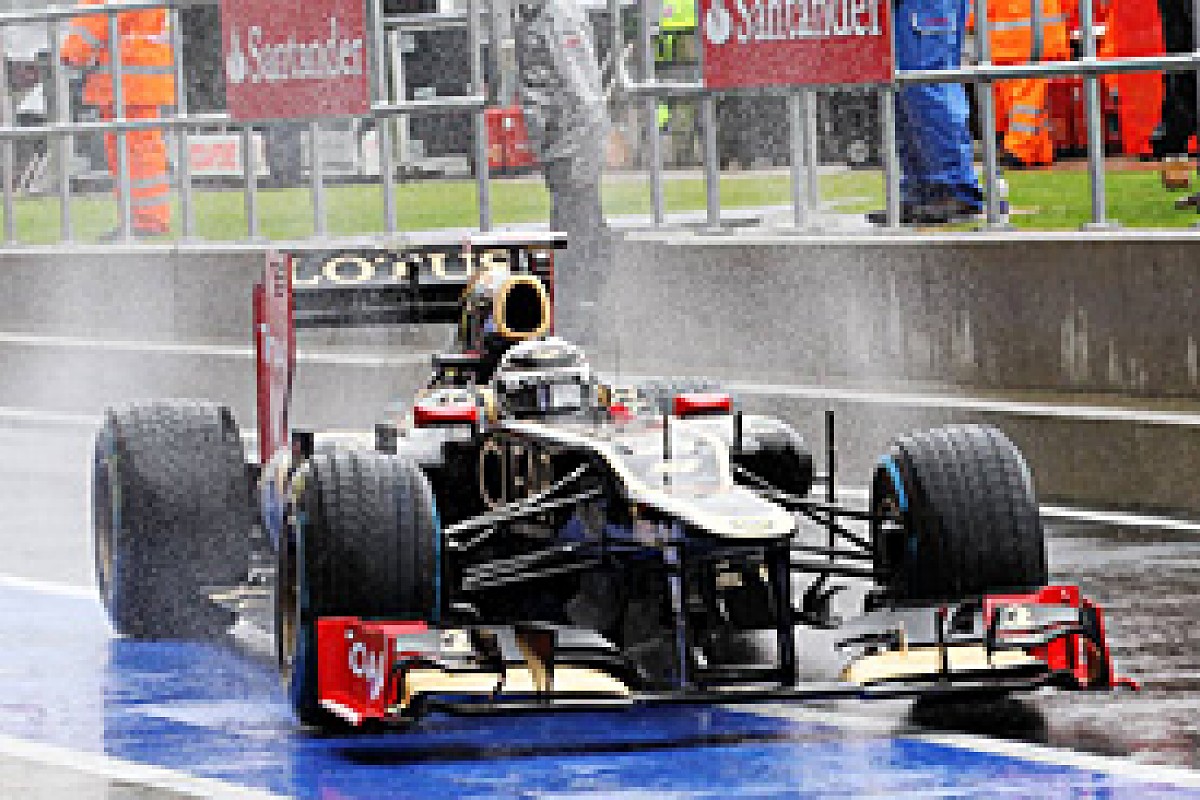 First practice was not great for the drivers © XPB
Fourteen drivers didn't even get into double figures, while poor Jules Bianchi, on only his fourth Friday outing of the year with Force India (having previously racked up just 50 laps on grand prix weekends) was allowed a single installation lap.
Collectively, Force India opted to keep its powder literally dry, with Paul di Resta completing a mere three laps.
It was that kind of morning. And with weather forecasts predicting further rain tomorrow and on Sunday - with some confidently forecasting a heavy downpour just before the race gets underway - there is more of the same to come.
All of that promises a spectacular race, even if you will probably need an umbrella to enjoy it trackside.