It's been 20 years since Britain went wild for Formula 1 in a way that it never had before, or perhaps has since. Nigel Mansell had won six of the first eight races of the 1992 Formula 1 season and by Silverstone it seemed clear he was finally going to capture his coveted world title.
Off the back of his dominant '91 victory, crowds reported at the time to be in excess of 160,000 turned up in Northamptonshire, expecting glory - everybody in the country it seemed was now an F1 fan. And Mansell delivered in a haze of sundrenched hysteria that made for one unforgettable weekend in the summer of '92.
Celebrated F1 writer Peter Windsor was Williams team manager at the time, and was right at the very centre of the storm. He recalls exclusively for AUTOSPORT, and in real-time, his experiences of that very special grand prix. In part one of two, Peter remembers the hectic and stressful build-up to Mansell's fifth F1 victory on home soil...
Thursday, July 9, 1992
Exhausted. Genuinely. It's been a ride I'll never forget but the travel and the demands are beginning to hit hard. It's already British GP time but it seems as if the season began only yesterday. Is it the winning that has this effect? Maybe it's just the last few weeks: the pack-up after Monaco; then the short trip to Canada; then the Silverstone test; then Magny Cours - and now back to Silverstone again. About the best thing I ever did was buy this little place in West Ilsley, near the factory. At least I don't have a long drive to work.

And at least the factory is en route to Silverstone. I'm going to stay at home for this race - as are a few of the boys. I can still take the 'Alan Jones' route to Silverstone from Bicester - still use all those quiet, country roads on which he lost himself in 1979 even as Clay [Regazzoni] was taking the chequered flag.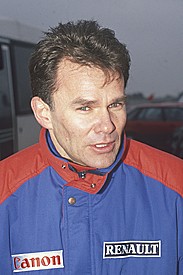 Peter Windsor was Williams team manager in 1992 © LAT
It feels strange not to be packing a bag. FOCA pass. Jacket. Briefcase (with all the guest passes). Nothing more. It almost makes me feel light-headed.

I stop by my office on the way up to the circuit. It is 7:30am but Donna Robertson, my PA, is already at her desk, sorting out some last-minute paperwork dramas with the three vans we've rented. And some of the boys are already in the race shop, awaiting an 8:00am departure in said vans. Dickie Stanford, chief mechanic, is outside, drawing on a cigarette.

"Morning Dickie. All ok?"

"Morning Pete. So far...." His wry grin says it all.

Silverstone. The Mansell Factor. We all know what should lie ahead. We all know how easy it is for things to go wrong.

Canada, less than a month ago, was a case in point. Nigel lost a probable win after running out of room at the chicane (Senna again!) and Riccardo stripped sixth gear. Why? Xtrac's subsequent metallurgy and heat treatment tests showed them to be in compliance with all specifications. Riccardo was running a slightly different upchange strategy to Nigel - but it wasn't a new one. My mate, John Sutton, had been hard at work ever since, looking for similar oscillations on Nigel's upchanges. The difference - I wasn't surprised to hear - was that Nigel lifts off slightly during upchanges whereas Rick's foot stays flat. I think Patrick (Head) relates this to Nigel's experience at Ferrari. That is certainly some of it but the bigger picture is that Nigel is incredibly delicate when it comes to clutch/drivetrain issues. Always has been. After South Africa this year, when we first ran traction control, it was clear that Riccardo has a much sharper throttle opening than Nigel. Of course, it may have been more simple: we changed Riccardo's top gear after the warm-up in Canada and only did one lap to the grid. Sixth therefore took full load very early in its life.

Anyway, I think John tried to get Renault to bring in a more progressive rev limit after each upchange but this turned out to be difficult to achieve - in the short-term at any rate. We may even have to look at running wider gears as the Renault RS3C makes way for the more powerful RS4. There's also an issue looming with aeration of the active fluid (which now seems to have been the cause of Riccardo's handling issues in Monaco) and the new variable inlet trumpets we'll be running on Nigel's car. And the latest news from the drawing office is that FW14C has been shelved and we'll be testing FW15 after Hockenheim. It isn't radically different but it'll be a proper RS4 car for the new aero regs.

Walking back to my office I spy Paddy Lowe in the corridor.

"Morning Paddy. How are the looms?"

He laughs, as ever, then explains that he's probably going to be keeping the same looms on FW14B for the remainder of the year; the new looms will be used on FW15.

And, in my office, Bryan Lambert, test team chief mechanic, is chatting to Donna. He's wondering whether the test team boys can bring some of their wives and kids into the garage when it's a bit quieter over the weekend. Of course they can. Frank won't need to know, but we'll work the usual double-shuffle with the passes.

I feel reluctant to leave the factory. Hotels all okay for Hockenheim and Hungary? Check. Flights booked? Check. Extra passes all applied for? Check. I stack as many files and documents as I can into my briefcase (a black leather gift from Nardi) and climb into my dark blue 16-valve Renault 19.

The roads are deserted all the way to Silverstone. There are stories on the radio of traffic jams in the making but the 'Jones route' is failsafe. I drive past the checkpoint, waving to the marshals, and head for the FOCA car park. I need a coffee - and the Silverstone cafe, right ahead of me, is of course already open. I sit there quietly for a few minutes, remembering all the Silverstones I have known over the past 20 years...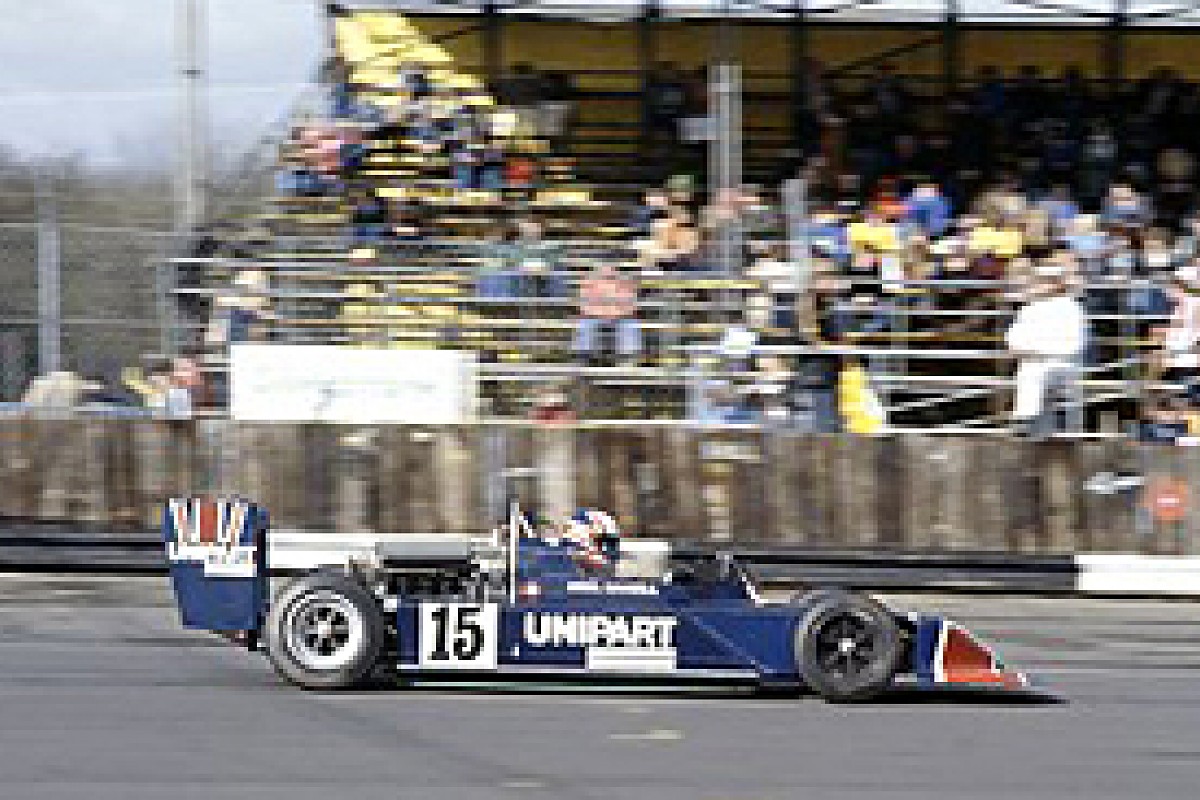 Nigel Mansell in his Dave Price-run March Formula 3 car at Silverstone in 1979 © LAT
It's hard to believe that it's still unfolding the way it is. In 1978 I sat with Nigel and Rosanne in this exact Silverstone cafe before the F3 race and hatched a plan to try to get him into F1. I was working for Autocar at the time, determined to give Nigel as much publicity and support as possible. He was the quickest, most complete, driver I'd seen since...yes, since Jim Clark (as Nigel's mate, John Thornburn had always been quick to suggest. John, who had worked with both Trevor Taylor and Jim, had come straight to the point when he'd rung me a few months before: "We ran an Englishman named Nigel Mansell in Formula Ford last year. Brilliant. Best British driver I've seen since Jimmy. You should meet him. He's got no money and could do with some help."

Nigel's March F3 deal in 1978 lasted as long as the money - four races. And that's what the cafe talk had been all about: how to race again in 1978 and plans for '79.
Slowly - often painfully - the plot came together. I helped Peter Collins secure a job at Team Lotus. In return, Peter helped Nigel into a van-driving job with Lotus. My friend and mentor, David Phipps, was a trusted confidant of both Colin Chapman and Ron Tauranac. He persuaded Ron to let Nigel carry out the initial testing of the Ralt-Honda F2 car; and then David and Peter and I persuaded Colin to sign Nigel to a Lotus test contract. Dave Price gave Nigel a Unipart F3 drive in 1979, and I secured sponsorship from Victor Gauntlett's Pace Petroleum for Nigel's 1980 F3 budget. Then came the Lotus race drives, the long process of persuading Frank Williams to give Nigel a chance.
And now - an interlude at Ferrari behind him - here is Nigel, at Silverstone, a winner in the Jim Clark mode. Already we'd had six wins from the pole (and seven poles) from eight races. And that could have been even better but for the puncture at Monaco and the early off in Canada. And now Mansellmania is everywhere - in the campfires, in the BRDC compound, in the local pubs, on TV, in the daily papers, on the radio. F1 is suddenly the only game in the land. It doesn't seem that long ago, though, that Nigel was struggling for mentions in the British press and couldn't get race passes even for close relatives and friends.

I pop round to Nigel's motorhome on the way out of the circuit. Kids and the usual gathering of family and friends. Security guards. For all the enormity of it, though, Nigel is still exactly the same man I've known and loved since '78.

"Hello Peter. All okay in the garage? Are the boys happy? I'm famished. How about a sandwich or something?"

We talk about golf, mainly - about the upcoming British Open at Muirfield and about Nigel's most recent rounds. He is hitting the ball well and fancies a quick trip down to Woburn after practice tomorrow. I tell him that I didn't hear that.... I'm still smarting from the incident at Magny-Cours, when Adrian Newey had hurt himself while attempting a burn-out on his bike in the paddock.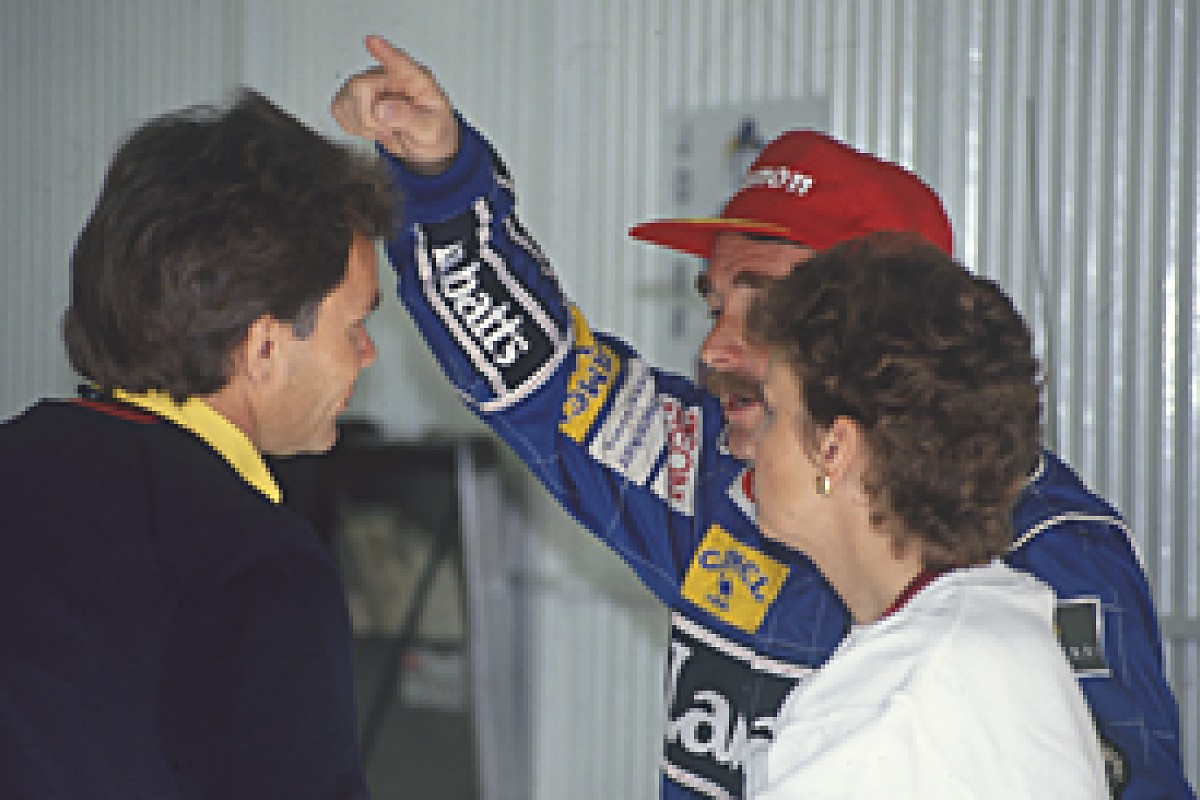 Peter (left) with Mansell and his wife Rosanne © LAT
"Did you give Adrian permission to ride a motorbike to France?" Frank had asked me in a fury. "How could you let him do such a stupid thing?" If Nigel was now going to go AWOL at Silverstone, it was better that I quickly changed subjects...

"Are you okay with all the hype?" I ask. "You're not doing too much are you?"

"No, it's ok. It's only once a year. What have I got on Sunday? Just Canon? Or is there a Camel thing too?"

"Sherry?" I say, waving to Sheridan Thynne, our commerical director and another of my close friends. "Has Nigel got two functions on Sunday morning? If so I'll arrange a scooter - and I'll make sure that one of the boys rides it. Last thing we need is Nige doing a wheelie and hurting a wrist or something..."

Friday, July 10
This morning the roads are much more congested. The 'Jones' route still works perfectly but there is actually a delay of a few minutes while our passes are checked.

The big excitement this morning is the 'safety car' test - a new idea to have some sort of road car that can be sent out to slow the cars during the race if there's a shunt or something. It's basically F1's answer to the US pace car - an extra tool to be used if the racing is boring. To me, it looks to be too slow to be used in race conditions, with tyre pressures so critical; and we all have a bit of a laugh on the pitwall when the appointed 'race leader' (Lotus' Mika Hakkinen) decides to pull into the pits just when he is supposed to be heading the queue...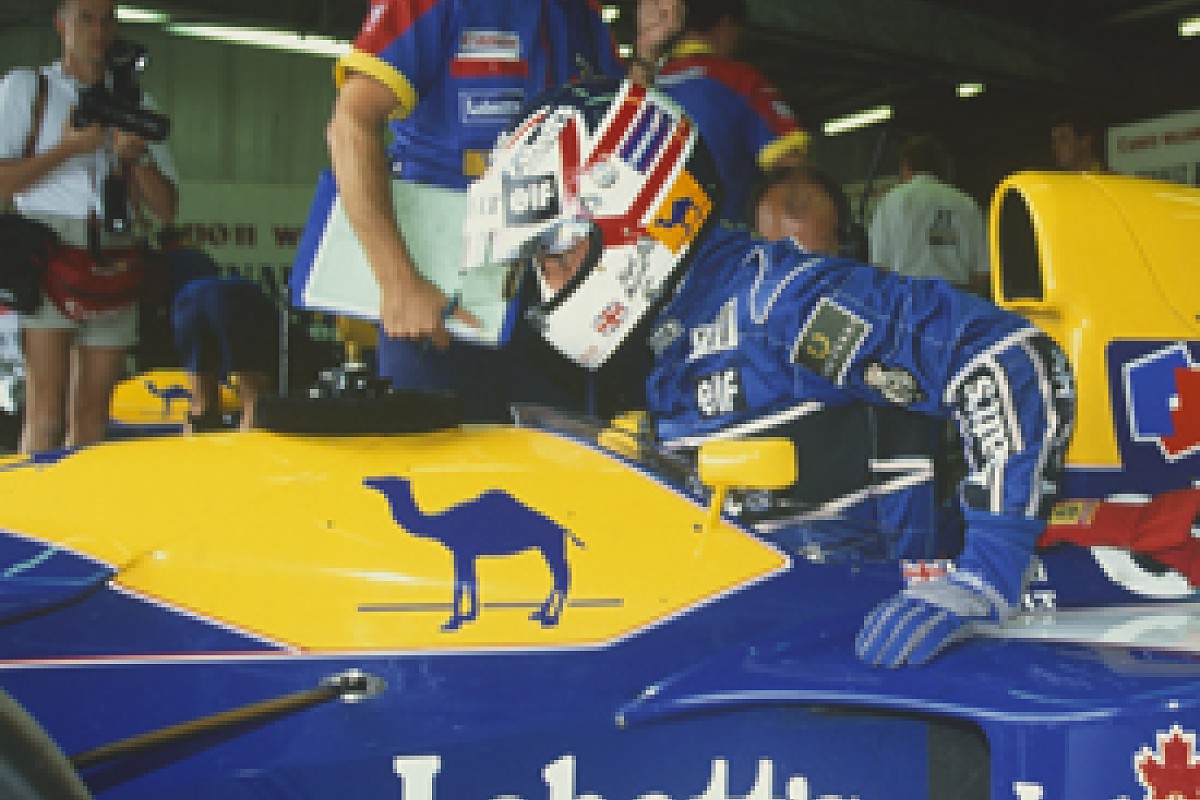 Mansell in the Williams garage © LAT
Nigel is in the garage some of the time this morning while Stuart Prattley, Carl Gaden and Gary Woodward fix an oil leak on his racecar. Bob Davis, Number One on the spare car, loses no time settling Nigel into 'his' car - which is always a nice moment, because Bob, Dave Juniper and Robbie Tyres have been itching for some action. Despite the workload, the garage looks neat and tidy, I think. We had the floor painted a shiny, resilient grey the week before and the banners have washed up nicely, despite all the packing and unpacking. Dickie is a top man in every respect.
Out on the pitwall it's amazing to watch Nigel accelerating out of Woodcote. The whole grandstand erupts as Nigel passes - and this is only Friday! I wonder if they're aware - or can hear - the traction control? Then I look down the pit straight and watch him into Copse. Back of the car stuck to the road, he looks phenomenal.

I start to get that familiar knot in my stomach, born of the 15 fatalities I have witnessed since 1972. There's no holding Nigel at Silverstone; he's going to wring 100 per cent from the car - even though he doesn't need to do that. He is going to perform for the crowds - especially those people who think that driving an FW14B is just a walk in the park. Nigel will pitch the car onto its absolute limit on a fast, daunting circuit, there's no doubt about that. And the prospect, for me, is frightening.

During the lunch break, I try to subdue him a little.

"I think we've got quite an advantage here. Probably best to leave a little in hand tomorrow."

"Are you kidding? I've been waiting for a car like this all my life..."

That afternoon, back in his racecar, Nigel goes quicker and quicker. He plays with a bit of wing here, a bit of tyre pressure there. Nothing more. And corners like Copse, Becketts, Stowe and Bridge become expressions of everything that has happened to him to date.

We finish relatively early this Friday; everything seems to be going a little too well.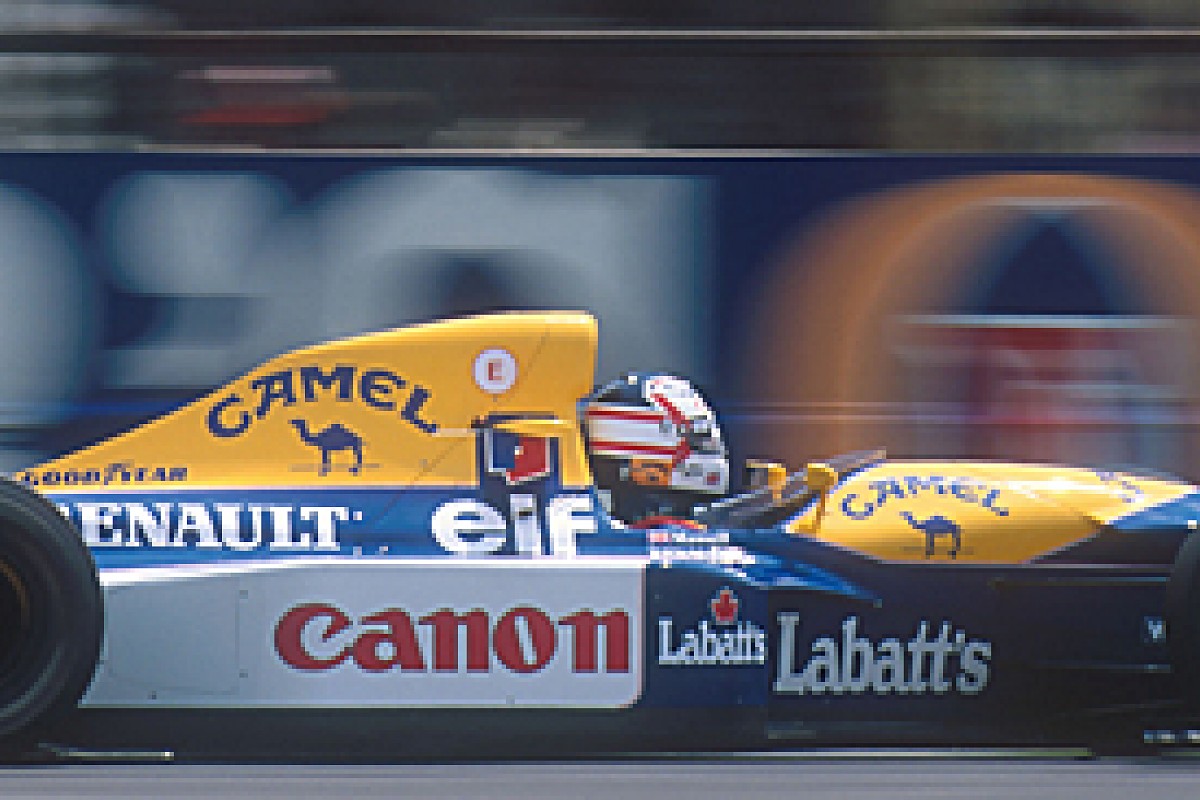 Saturday, July 11, 1992
Pole day at Silverstone begins badly. Out the back of the circuit, Riccardo is chopped by Eric Comas and hits the barrier hard. Comas is subsequently fined for ignoring yellow flags but this is no consolation for Robbie Campbell, Les Jones and Paul West, who must spend the rest of the day (and most of the night) rebuilding their car. Riccardo, in Bob Davis' spare, nonetheless recovers well to qualify second.

Nigel has the pole with his first proper run. He's in the 1m20s while the others are still in the 21s. Then he's in the high 1m19s. Then the low 1.19s. The pole is there. It's done.

Yet Nigel wants another set of tyres. I walk across the pitlane to the garage, aiming to calm him, speaking directly to him rather than over the radio. "You're there," I tell him. "You've got the pole."

"One more lap," says Nigel, his voice muffled by the facemask and helmet. "I want to see what we can do."

Already the boys are wheeling in the new tyres. David Brown is preparing the car. There's no turning back.

I have that icy feeling in my blood. Accidents at Silverstone are invariably huge.

Nigel leaves the pitlane with five minutes to go. One lap.

There is no TV monitor on the pitwall. I can only listen first to the engine note then to scraps of commentator Ian Titchmarsh.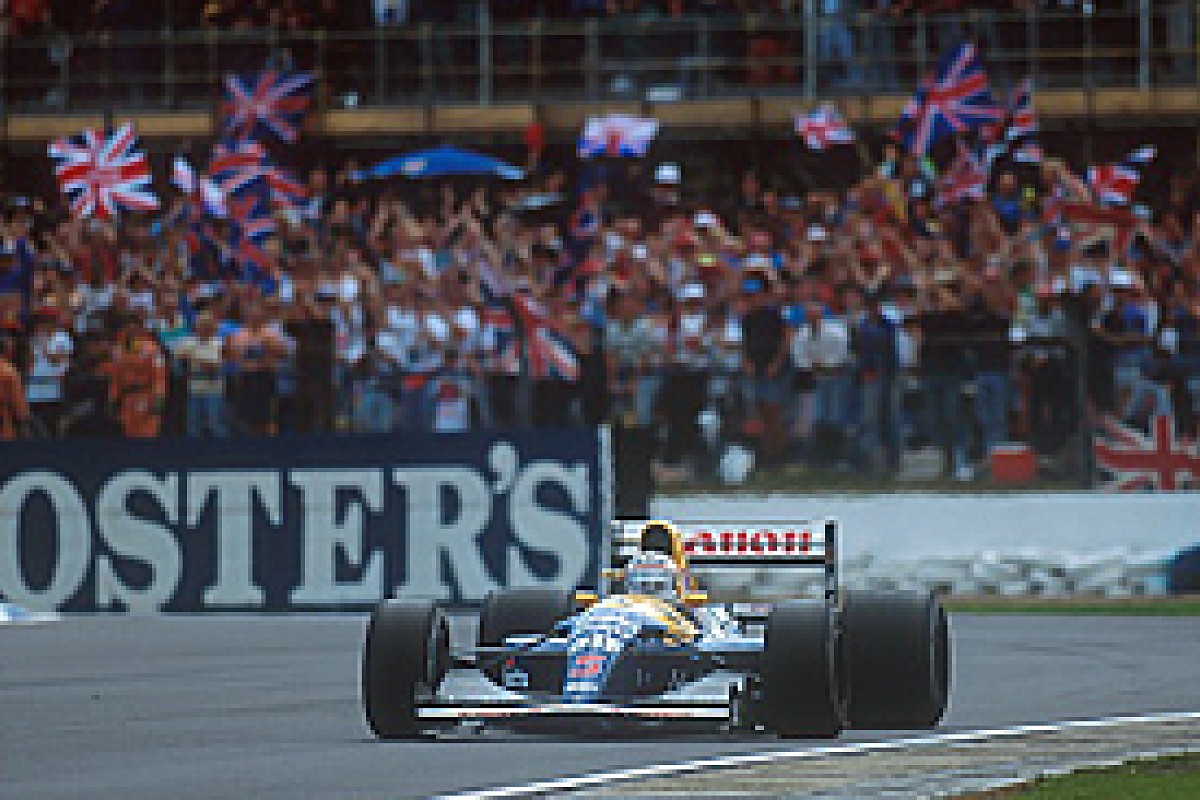 Paddy Lowe, then with Williams, would later christen Mansell's pole attempt as 'The Ultimate Lap' © LAT
Nigel thrashes past us, selects sixth then snicks it into fifth for Copse (155mph - 4.3g). Then he's back to sixth for the approach to Becketts (175mph). Into Becketts in sixth, then fifth and then fourth (160-130mph - 4.4g-4.2g). Then Hangar Straight, touching 182 mph. Back to fourth for Stowe - 115 mph, 4.0g - then fifth, then back to second for Club (53 mph). He accelerates out of Club into sixth (174 mph) and holds it there, in fifth, at that speed, for the entry to Bridge (4.5g). Then it's down to third for the Complex and the run out of Woodcote. 1m18.965sec:

The Ultimate Lap, Paddy Lowe would later christen it.

Nothing dampens the mood - not even the rain that drenches the F3 race later that afternoon (won by the talented Warren Hughes). Nigel has not only entered Copse 18mph quicker than Riccardo but has taken the pole by the margin of 1.9s - or 2.7 quicker than the nearest non-Williams driver. I find it hard to take in. I know that many will dismiss the lap as 'easy in that car'; for me, this is as good a qualifying lap as man can drive.
You can watch Peter Windsor's on-line F1 TV show, The Flying Lap, every Wednesday, and follow Peter on Twitter @peterdwindsor
Look out for part two of Windsor's Mansellmania memoires later this week, when Peter recalls the stress of race day and the enormous relief that accompanied one of the most famous victories in British GP history