Following last Friday's World Motor Sport Council meeting in Paris, FIA president Jean Todt and the delegates headed 200 kilometres south-west to Le Mans, where they witnessed a tour de force-cum-one of the most cost-effective dominations in the history of motorsport: Audi's crushing victory over allcomers in the classic 24-hour marathon.
The German car company, which has consistently shunned Formula 1 on the basis that endurance racing provides not only greater road-car relevance but (much) bigger bangs for its bucks, scored a one-two-three, with only an accident preventing a four-car sweep. Crucially, all cars were powered by 3.7-litre V6 TDI turbodiesels, while the first two finishers ran Williams Hybrid Power flywheel KRS systems feeding the front wheels. Thus, having already blazed the diesel trail, Audi scored the race's first 4WD and hybrid victories.

This, please note, during an economic downturn, the likes of which has not blighted the world for over 60 years - if ever. Equally saliently, the winning team bore no allegiance to commercial partners save for a handful of trade stickers, suggesting Audi carried the considerable costs of the entire exercise itself.
The mere fact that the Four Rings has done so since 1999, scoring no less than 11 overall victories (12 if Bentley's 2003 Audi-in-green win is included), indicates a level of marketing cost-effectiveness of which F1 can but dream. Yet the Le Mans promoters positively encourage technical innovation - as attested by the unique Nissan-powered DeltaWing, which hit speeds of over 170mph despite 'only' running an I-4 1.6-litre turbocharged engine of the configuration recently rejected by F1.
Thus world motorsport has the heartening situation of high-tech cars being built primarily for a single event, albeit one where the total running time over the weekend roughly equates to that of all grand prix distances over a season combined.
Moreover, the crowd attendance at Le Mans was approximately six the number of spectators expected by the promoters of the European Grand Prix on the streets of Valencia. There must be a moral in there somewhere...
Plus, of course, punters could wander about most areas and got continuous entertainment, all at a fraction of the cost of attending a grand prix. Any wonder Audi keeps returning? Any wonder Toyota's enormous Cologne facility now builds KERS-powered Le Mans racers (one of which led last weekend's race on its maiden outing) after the Japanese company, which pioneered hybrid production cars, withdrew from F1 having steadfastly refused to run KERS due to it being less sophisticated than hybrid-drive systems used in its Prius range?
The hybrid system in Audi's e-tron quattro is more advanced than F1 KERS © LAT
Anybody who watched even the briefest snippet of the wall-to-wall television coverage of what was an enthralling race cannot have failed to appreciate the massive resources and professionalism that lay behind the German and Japanese projects. And only a fool would hazard that building four cars (or even two, as did Toyota) is any cheaper than producing the F1 equivalents, particularly as much of the hardware is bespoke and the technology innovative.
Hopefully these lessons were not lost on the WMSC delegates, who just a day or two before had wrestled with the problem of F1 cost control in a depressed global economy. Also slated for discussion, but curiously given scant time, was the question of F1 engines - more particularly prices of the innovative V6 units that may never see the light of day if behind-the-scenes manoeuvring to retain the archaic 'stock-block' V8 units currently powering the sport on cost grounds proves successful.
Concurrently an interview with Todt, in which the Frenchman reportedly lamented the number of 'pay drivers' on the Formula 1 grid, was published in a UK magazine. Given that son Nicolas manages Pastor Maldonado, whose Venezuelan state coffers secured his (race-winning) seat at Williams, one assumes Todt has been able to consult on the matter, and therefore knows of what he speaks.
It is a fact that pay drivers have been about for almost as long as cars have raced, with, for example, Niki Lauda borrowing money secured against a life-insurance policy to buy his way into a March grand prix drive and Michael Schumacher having Sauber (via TicTac) pave the way for his F1 debut with Jordan. Fernando Alonso first sat in a Minardi courtesy of an exchange of cash.
But Todt has a point, for never before have so many teams relied upon driver-dependent income - all of which is put down to the global economy. Yet at Audi they were more than happy to pay for a total of 12 drivers, while Toyota paid six. True, none are in the stratospheric league - although more than a few had F1 experience - but still, Audi paid as many drivers to race at Le Mans as pay to race in F1, allegedly the richest sport on earth.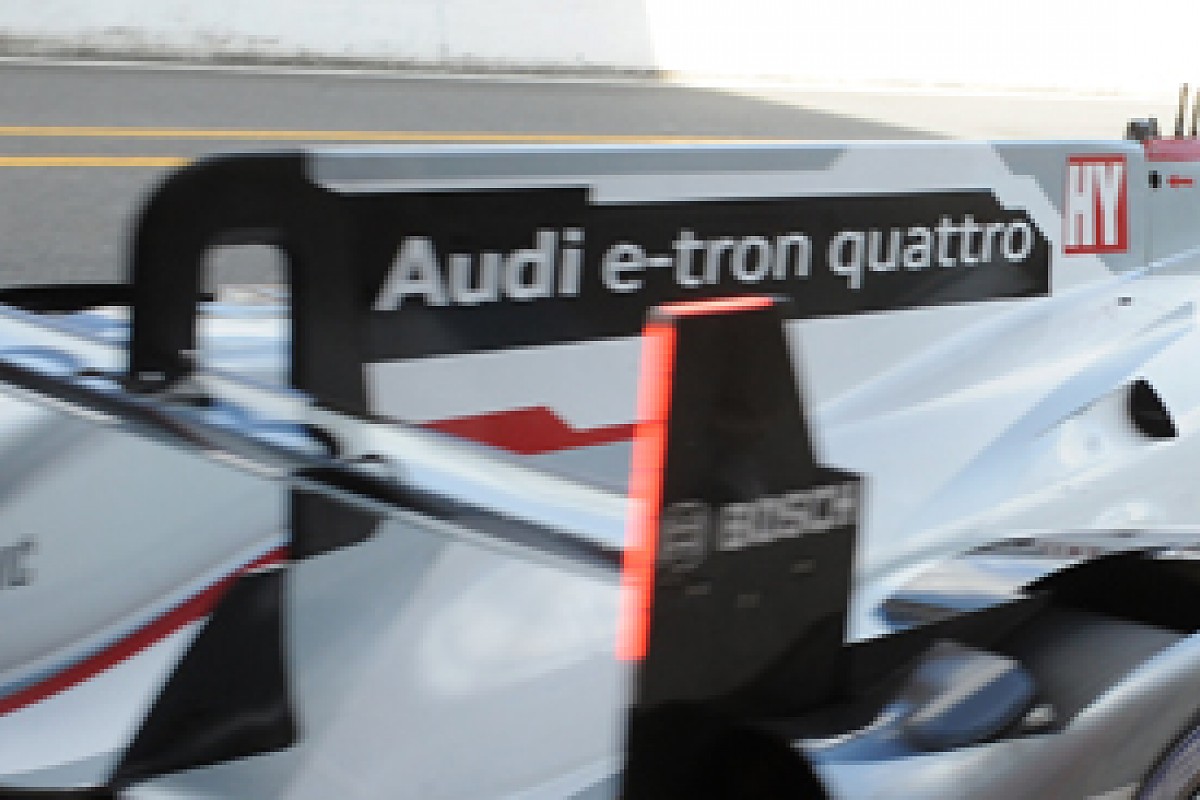 Toyota spent billions on F1 until leaving at the end of 2009... © LAT
All of which points to a broken F1 business model. Simply put, the commercial returns for all players, be they motor manufacturers, independent teams, sponsors, spectators or television broadcasters - many of whom are reducing their coverage - are no longer up to scratch.
In this regard F1's recent financial manoeuvrings are illuminating, for they pinpoint precisely the reasons for Audi and Toyota shunning F1 while committing to Le Mans, and why teams are increasingly chasing driver dollars while the money men, who got to get their hands on F1's commercial rights get increasingly richer.
The fact that Audi and Toyota chose to race at Le Mans rather than motorsport's perceived premier category; that the FIA has to involve itself in team financial issues; that teams need to attract pay drivers to survive 20-race seasons with rounds in Bahrain and China, can all be traced back to the terms and conditions of the deal struck between an FIA then firmly in the grip of (ex-president) Max Mosley and his chum of 30 years, Bernie Ecclestone.
A quick summary: back in 1998 Mosley's FIA approved the 13-year lease of F1's (plus other FIA motorsport categories) commercial rights to Ecclestone's family trust, concurrently granting him the right to enter into commercial deals with the teams under the Concorde Agreement umbrella. After myopic EU involvement, Ecclestone was forced to relinquish the rights to all categories bar F1, but in return was granted F1's rights for an additional 100 years - at no extra cost over and above the original £240million!
Thus a deal that would have expired naturally at the end of 2010 still has 98 years to run; and the original agreement permitted Ecclestone to sell the rights with FIA permission, which shall not be unreasonably withheld subject to the new owner being a fit and proper person.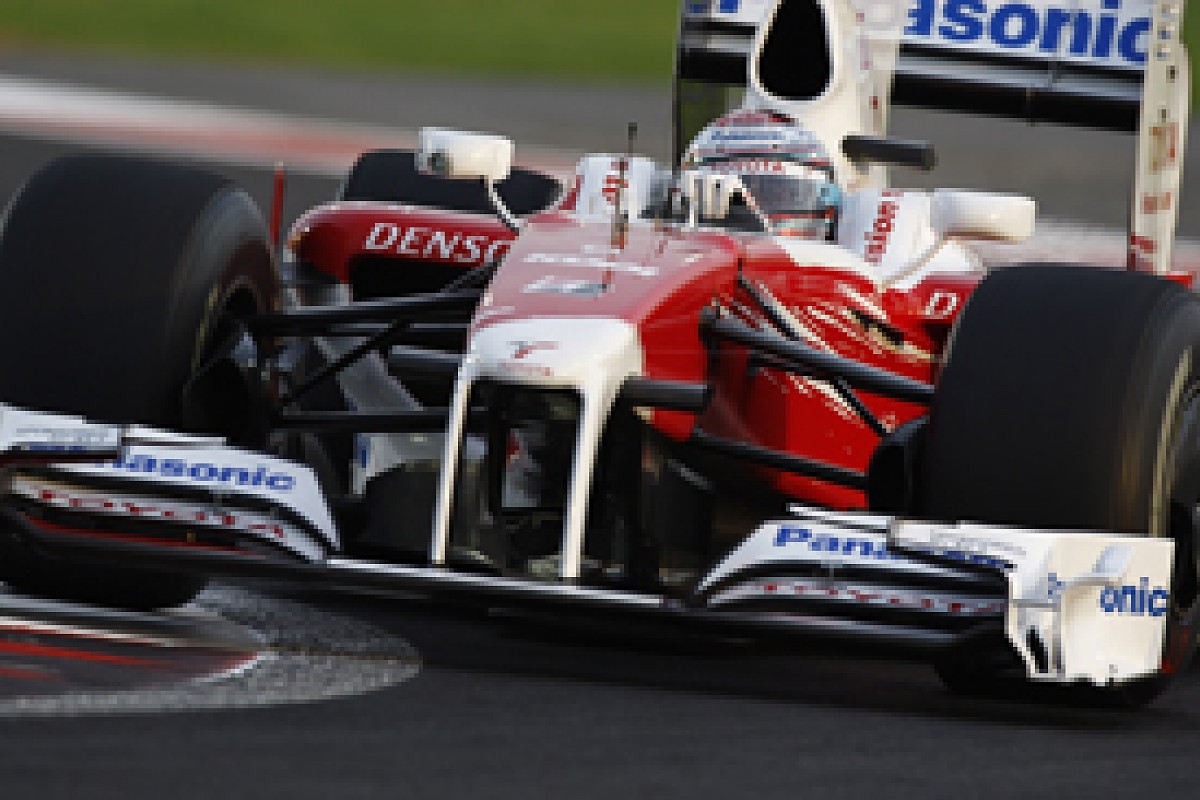 ...and is now spending considerably less with a top-class sportscar programme © LAT
Thus the rights, or portions thereof, changed hands no less than three times before control passed to CVC Partners - in 2006. This transaction lies at the centre of the bribe alleged by Gerhard Gribkowsky, a former German banker who came into Ecclestone's orbit quite by accident, and not design.
While the matter is too complicated to expound on here, the short version is that three banks that inherited 75 per cent of the rights after the previous owner (Kirch Media) plunged into bankruptcy made Ecclestone's life rather miserable through litigation. Thus he engineered a change of ownership.
Gribkowsky had been tasked by the banks (Bayern LB, JP Morgan Chase and Lehman Bros) to manage their interests. He now faces a custodial spell of up to 10 years.
Intriguingly, Gribkowsky was not charged with receiving a bribe in the first place, but rather tax evasion on the £40.2million Ecclestone allegedly permitted him to help himself to in order to facilitate the sale, and here there appear to be some differences of opinion: Gribkowsky, having until this week kept stone stumm about the source of riches he salted away in Austria, testified that Ecclestone offered and paid him a bribe; Ecclestone, during his November appearance in the same Munich court confessed under oath he had been 'shaken down' - slang for extortion - by Gribkowsky over his family trust's tax affairs.
In the interim CVC has been, literally, creaming it, having not only taken an average of £350million per annum out of Formula 1 since 2007 - sufficient to settle the debt it incurred during purchase process - but recently selling stakes worth £1.5billion to reduce its holding by 28.9 per cent from 63.4 to 35.5 while maintaining control. Thus it has doubled its money in seven years, while retaining an interest worth £2.5billion.
CVC has managed to do so on the back of Concorde, paying teams 50 per cent of F1's underlying revenues and pocketing the rest. Precisely therein lies the reason for cost-cutting drives, deferred regulations on financial grounds, pay drivers, lack of technical innovation and Audi and Toyota shunning Formula 1 for Le Mans - pure, unadulterated greed, and not the global economy.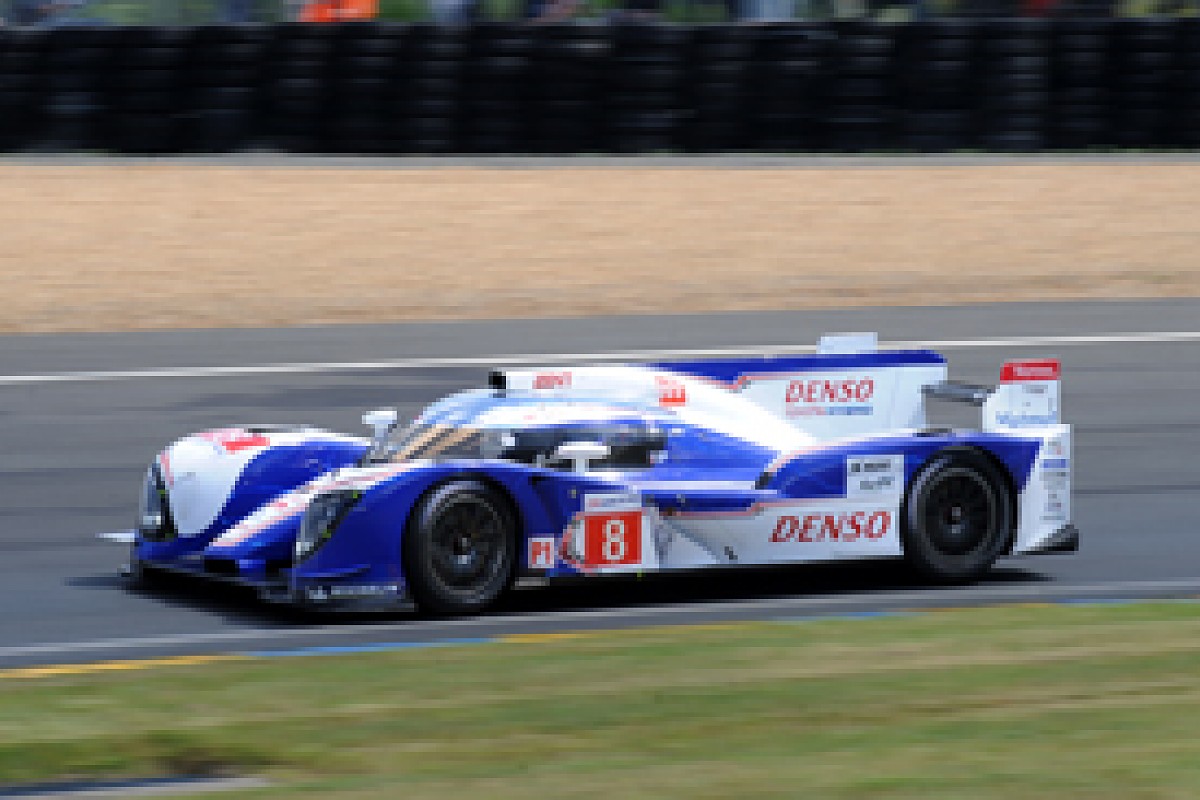 Ecclestone is central to almost every big-money deal that goes on in F1 © LAT
It stands to reason that every dollar trousered by CVC and its joint shareholders (or whoever next owns the lease) is one dollar less paid to teams, who annually burn through an average of £80m (and rising fast on the back of an expanding calendar, new-for-2014 technology and increased operating costs). In addition they (and their sponsors) carry the bulk of F1's marketing costs, while having no control over TV footage and commercial value of their own products.
Thus teams find themselves increasingly cash-strapped while the commercial rights holder siphons off ever-increasing revenues - all while paying the FIA absolutely zero for administering the governing body's most prestigious world championship, one in which it may not even publicise its own Road Safety Action campaigns without permission.
In other sporting activities, where capital costs are markedly lower than F1, the commercial rights holder typically nets 10-15 per cent in return for offering full operational and marketing systems. On that basis it would retain around £70million per annum, with competitors and governing body sharing the balance. On average that would add £40million to the annual budgets of teams: more than sufficient to cover 2014 technology and eliminate pay drivers (yes, it would cover both), while markedly pruning the endangered list and attracting motor manufacturers back to the sport on the basis of lower budgets.
It cannot be coincidental that Honda, BMW, Toyota and Renault all exited F1 around the time the current Concorde was signed - and, while economic conditions were cited as reasons, there is no doubt an extra £40million each per year would have made them reconsider. In fact, senior executives from the affected companies have confirmed it to this columnist.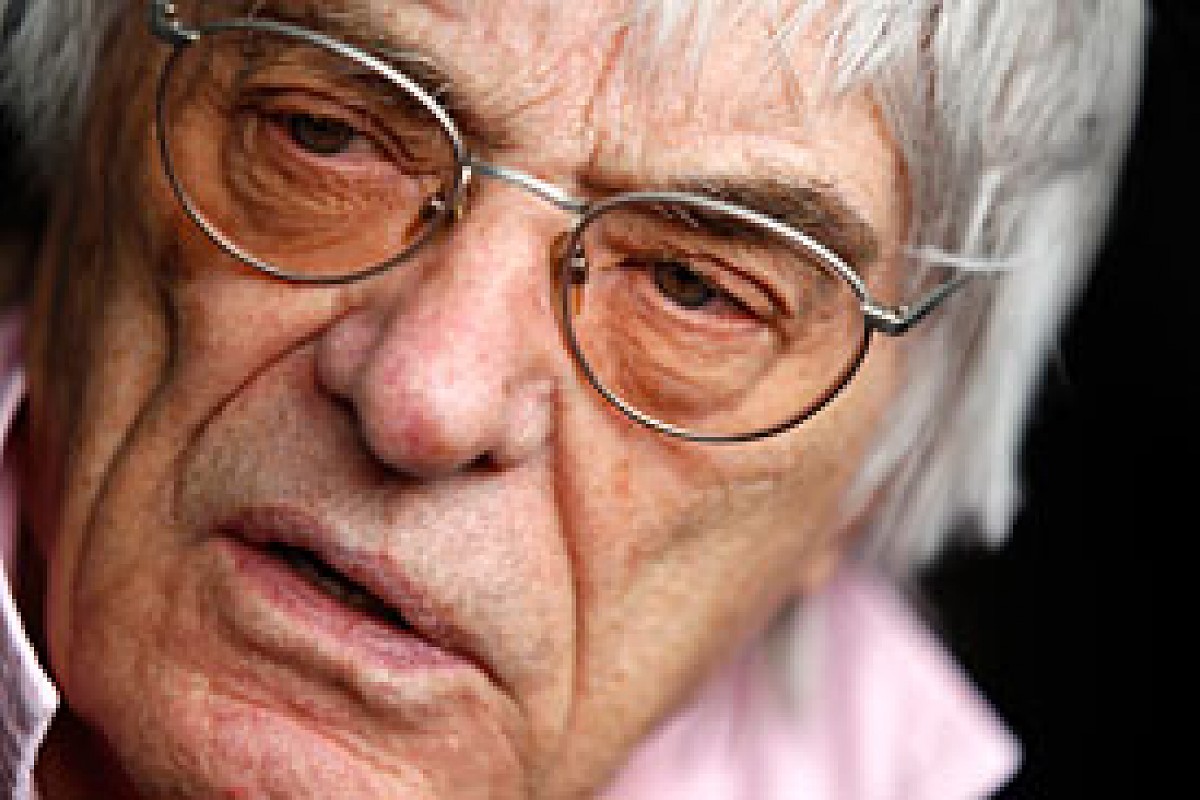 Honda, BMW, Toyota and Renault have all left F1 since 2008 © XPB
The prevailing Concorde expires at season's end and, while most teams committed themselves to an extension in principle, their signatures hung on the fine print and a planned IPO in Asia, which now seems to have been shelved. For more, see F1's plans to avoid a financial storm.
Following Friday's WMSC meeting the FIA said in a release: Constructive Concorde Agreement discussions are on-going between the FIA and the Commercial Rights Holder, with the intention of finalising an agreement in the coming weeks.
Mr Todt - unless that agreement includes markedly better terms for all teams and governing body than has been the case, pay drivers, stifled technology, cost cutting and a distinct lack of interest from manufacturers is likely to be here to stay.