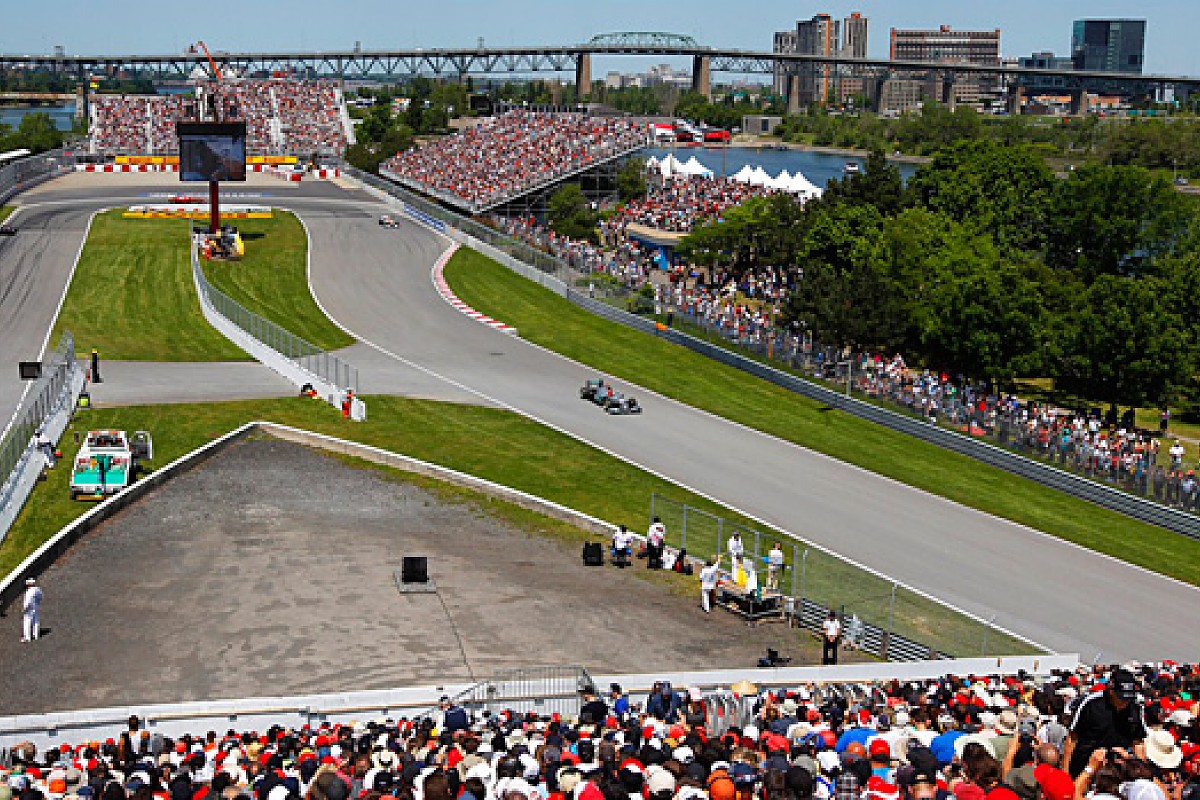 What is it about Formula 1 races and the letter 'M'? Speak to any F1 regular and their list of the most popular races on the calendar will invariably feature Montreal, Melbourne and Monaco.
With two of those events already done, the annual trek across the Atlantic to the Circuit Gilles Villeneuve puts a spring in everyone's step - thanks to a fantastic track and a city that truly embraces the F1 spirit.
In a year when we have all got used to protests, even the localised trouble caused by unhappy students campaigning against increased tuition fees did little to take focus away from the race - even though fans were robbed of the chance to get into the track on the Thursday before the event because of safety concerns.
Canada certainly did not disappoint. A weekend of intrigue off the track amid the latest machinations of the driver market allied to a brilliant race on it meant everyone left Montreal with a smile.

The traditional early-June slot for the Canadian Grand Prix means that every other year it finds itself battling for worldwide sporting attention elsewhere in the world.
That's because the major summer football tournaments - the World Cup and the European Championships - invariably over-run with F1, which means for at least one weekend a year it becomes no surprise to see a few football shirts being worn up and down the paddock.
This year, Euro 2012 kicked off over the GP weekend. Although it was mainly the Germans, Italians and Spanish in the paddock who found themselves turning away from F1 work and tuning in to televisions in team areas when they could.
Michael Schumacher and Nico Rosberg (who had sported a nice German supporter's hat over the weekend) wound down from their qualifying effort on Saturday to sit with their fellow nationals and watch Germany take on Portugal. The match was so important that Mercedes had to delay its drivers' press conference for it.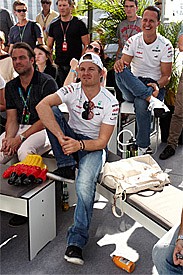 Rosberg and Schumacher follow Germany on TV © LAT
In fact, the German match was a big one for Sebastian Vettel too who, while delighted at taking pole position, was eager for the post-session press conferences to get wound up so he could make it in time for kick-off.
He was asked by a Japanese journalist to talk about the stories behind his crash helmet designs - but was mindful that, as a man who regularly changes his lid, a proper recount could well take longer than 90 minutes.
"I've changed the design many times. It might take too long... there's a football match starting in 15 minutes, Germany is playing, so if I answer that question now full length we will still be sitting here tonight," he said. "I've had so many helmets so far. I like to swap the design. The one I have currently I like, that's why I wear it."
Sitting alongside him, Fernando Alonso moved quickly to joke that he was now going to force Vettel to miss the football.
"As Seb, I think, wants to go, I will give you a very long answer now, starting from my go kart helmet..."
Alonso was later asked what would have happened if Spain had beaten Italy in their Euro 2012 match that started just before the grand prix.
"If Spain wins, I think there may not be many people at the pitstop...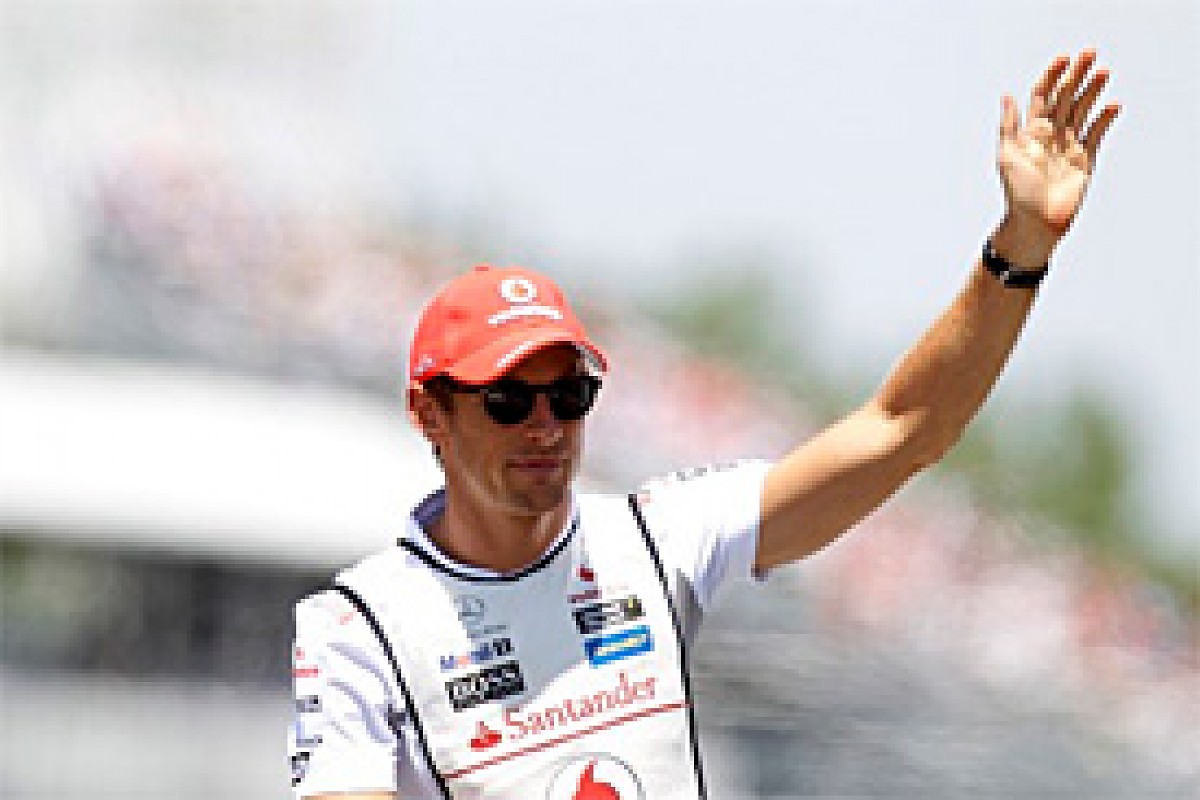 Jenson Button may be going through a pretty difficult time on track at the moment, with his troubled run of form meaning he has scored just two points in the last four races, but he did at least triumph in something over the Canadian Grand Prix weekend.
The increasingly popular paddock runs were joined by Button and his girlfriend Jessica Michibata on Saturday night, with the third UBS Run That Track Group run attracting more than 125 people for the four kilometres route.
Button was joking on the grid about how much everyone else had 'carb loaded' for the race - and he played down prospects of winning the event outright because his pace was going to be set by Jessica.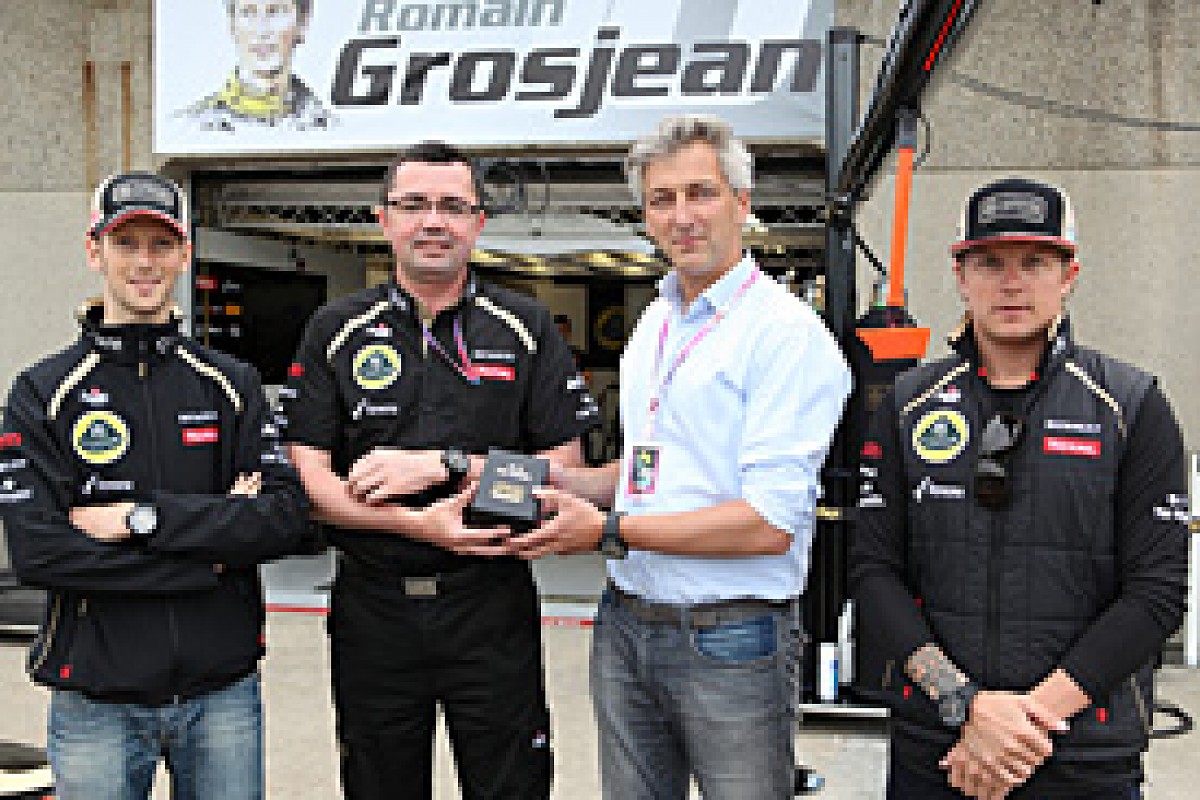 Jenson Button, running champion © LAT
However, in the back of his head you could sense that Button was out for some form of success - as he quietly enquired about who had been quickest overall that weekend. Initially, it had been new running star Valtteri Bottas, who had pushed hard on Thursday night to top the times with a 15m18s lap.
The following night, current Run That Track championship leader Daniel Schloesser, who is Nico Rosberg's personal trainer, bettered that by eight seconds - after admitting that he had had to dig deep for success.
So when Button completed the Group Run in the middle of the pack, you just knew he was not going to be satisfied with that. Sure enough, at the end of the lap he went for a second tour alone - and went flat out.
The result was a mighty impressive 14m51s - 19 seconds quicker than Schloesser and enough to earn him 25 points for the running championship and $100 for charity - with the total raised so far getting close to $100,000 now.
Writing about his lap, and reflecting on how difficult things had been in his day job, Button said: "1st lap with Jessy, 2nd lap felt quicker than my Quali lap!!"
Kimi Raikkonen fans who want to look like their hero - but don't quite fancy getting their arms tattooed with 'Iceman' logos, have got the option of putting something slightly more fashionable on their wrists now.
In the Montreal paddock on Friday morning, Raikkonen joined team-mate Romain Grosjean and their boss Eric Boullier in launching the latest official Lotus F1 Team watches made by its partner TW Steel.
Lotus unveils its official watches
Crafted around the iconic black and gold colours of the Lotus brand, TW Steel has incorporated some bold white numbering to make the timepieces stand out for fans of the team.
And with Lotus' season continuing to deliver promise, as the outfit now has a brilliant chance of becoming the eighth different winner in eight races after Grosjean's second place in Montreal, what chance fans can buy the exact same watch that either of its drivers may be showing off as they spray champagne from the top step soon?