There are two weapons in the fight between the FIA and commercial rights holder FOM over control of Formula 1: regulations and money. The governing body holds all the cards in the rule-making process (which includes cost control), and the CRH creams the sport's profits (shared with the teams). Here the political/commercial landscape has altered dramatically over the past 12 months.

The relationship between the governing body and Formula 1's teams has not always been a bed of roses - it reached its nadir in 2009, shortly before the teams collectively pushed for a total overhaul of the Concorde Agreement. That led to them gaining a doubling of revenues and a swingeing rewrite of the sport's governance procedures. The relationship with the CRH has often been rosier, for Bernie Ecclestone ensured the teams stayed in business.
Now, though, the FIA seems to have moved closer to the teams.
Prior to 2009 the calling of meetings of the Formula 1 Commission - or its subsidiary Technical and Sporting Working Groups - had been the prerogative of the FIA. The 2010-12 agreement changed all that by specifying at least three meetings of the Commission per year.
The FIA appears to have moved closer to the teams. © LAT
As outlined here, the Commission has 26 members (27 under a 13-team grid), with a minimum vote of 18 (70 per cent majority) required to carry motions. A carried motion is then escalated to the FIA's World Motorsport Council, which has powers of ratification, but not amendment.

Schedule 9 also governs the workings of the TWG and SWG, each consisting of 12 (13) suitably qualified team (technical/sporting) representatives plus an FIA nominee (who acts as chairman) and a commercial rights holder representative. Both non-team representatives may speak at Group meetings, but have no votes.
Each Group meets six times per year according to a schedule agreed each season; as with the F1 Commission, a 70 per cent majority is required. Procedures are simple: technical (sporting) matters are discussed and formulated at TWG (SWG) level before being escalated to the Formula 1 Commission for approval, and subsequent escalation to the WMSC.
Again, the council cannot make amendments, but is empowered to return proposals to the relevant working group via the F1 Commission for reformulation, with comments where appropriate. However, given that the Groups each consist of voting team employees and that all team principals are members of the F1 Commission, the chances of proposals being bounced back are exceedingly slim, for they would fundamentally have been agreed up front.
Two (technical and sporting) committees established by FOTA when formed in 2008, simplified this process, as they in turn thrashed out all issues pertaining to the respective areas of responsibility before tabling them for Working Group discussion.
Thus, in 2010/11, F1 operated a dual-stream system, with FOTA providing secondary/pre platforms for internal discussions/agreement before team personnel headed for formal working groups - thus FOTA team principals' meetings were effectively mini F1 Commission sessions, with technical committee and TWG working in parallel, as did the sporting committee and SWG. With all teams of consequence being members of FOTA, all matters of import were thus agreed before formal sessions commenced.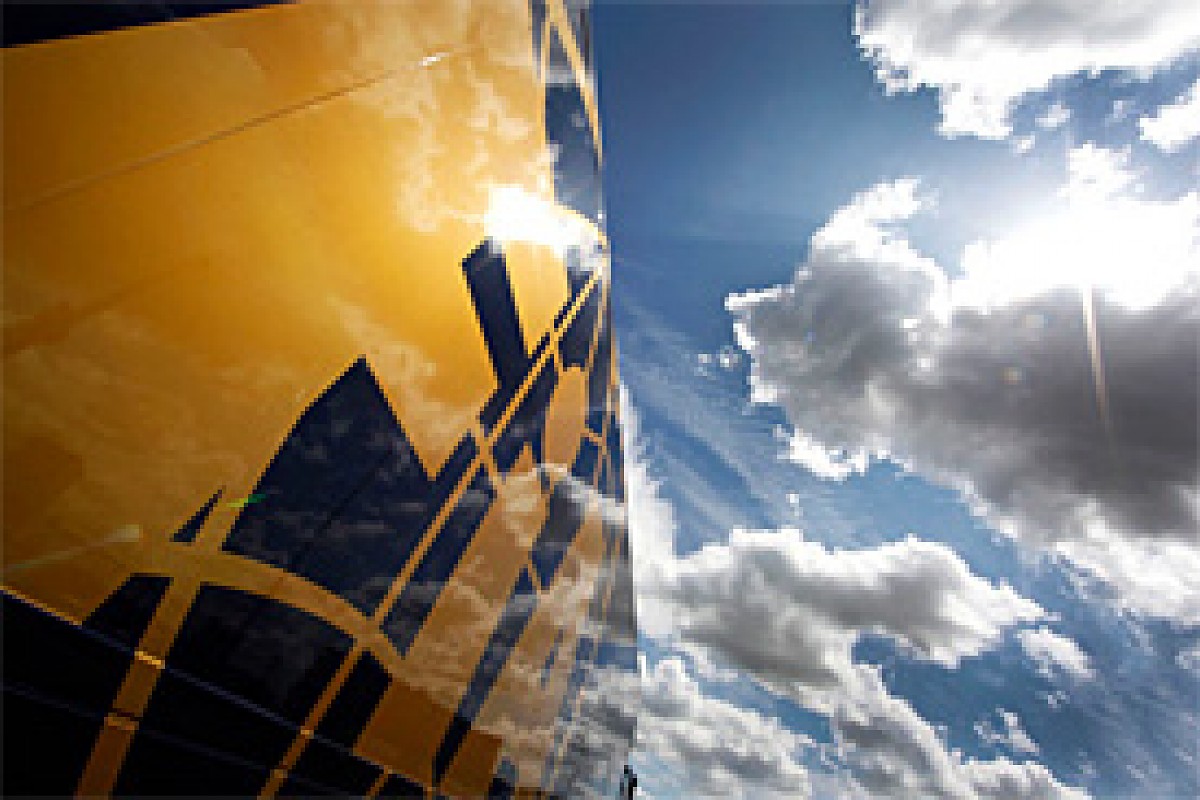 FOTA has become increasingly impotent over the years © LAT
FOTA formulated swingeing cost cuts (i.e. no in-season testing, voluntary ban on KERS usage in 2010, engine price caps) internally, plus, of course, took policing of the contentious Resource Restriction Agreement (adopted in place of Mosley's unworkable budget cap) and administration of testing in-house.
So far, so good - until the RRA caused such dissention that at the end of 2011 FOTA's numbers reduced by 35 per cent to just seven teams when Red Bull Racing/Toro Rosso, Ferrari and Sauber elected to join HRT on the non-members bench. Thus the umbrella body now represents just McLaren, Mercedes, Williams, Lotus, Force India and two of the three new teams.
That FOTA has become increasingly impotent is evidenced by a simple statistic: in three years (approximately 60 races), the previous secretary-general missed just two flyaways; his successor, appointed last September, has foregone Bahrain and Monaco in six to date this year.
Yes, there may have been operational or personal reasons (or been cost-driven, given reduced membership income), but if FOTA is to have a future, the bottom line is that reduced presence at highly significant events is hardly the way forward. This impotence led to the altered landscape.
As first disclosed here, the teams requested the FIA take charge of cost controls - by whatever name/modus operandi is collectively favoured - and this has further weakened FOTA, despite the initiative, ironically, coming from FOTA chairman Martin Whitmarsh.
"I think it is likely and probable that elements, or all of the RRA, will go into the regulations, at which point it won't be at the discretion of teams to decide the level of audit or not," the McLaren boss exclusively told this column last November.
On the same subject, Mercedes team principal Ross Brawn said on the Thursday of the Monaco weekend: "I think the situation with FOTA where some of the teams left was unfortunate because I think that was one of the main initiatives of FOTA. But [the initiative] continued [despite their departure].
"The FIA are now becoming more and more involved in cost-cutting initiatives for the future. I think ultimately that's who we have to rely on to police the measures we need to take to control costs, because as the costs have become let's say more swingeing, as they've become harder to meet, then it's important that we all have the confidence that every team is complying to the cost restraint regulations, the resource restraint regulations and everyone's applying the criteria in the same way and they are all following the same rules."
Cost control by the FIA is feared by FOM, for the governing body alone has the right to impose rules, and, if desired, could revert to Mosley's stunt of enforcing budget caps on teams, thereby emasculating F1, and therefore its (commercial) appeal.
Equally, not imposing cost controls would invariably see a number of teams go to the wall.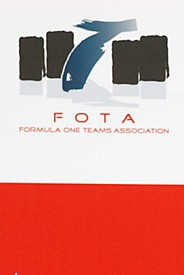 Bernie Ecclestone © LAT
Compounding the matter is that costs are expected to increase drastically when 'green' regulations are introduced in 2014, with eco-friendly power units complemented by beefed-up kinetic energy recovery systems, plus turbo compounding (where exhaust gasses drive impellers powering two units: turbo compressor and generator, the latter instantaneously feeding power to the rear wheels).
The units will not be cheap - some are talking of price increases of 300 per cent, or from the current FOTA-negotiated V8 units at £7m/annum for a year's supply to £20m, which would cripple all but F1's best-funded operations. Add in the costs of a raft of further rule changes, and F1 is heading for costly times in a flat (at best) economy.
To put all this in perspective, consider what four-time champion and former F1 team owner Alain Prost told this column on Friday in Monaco during a Renault concept car unveiling. What killed his eponymous team stone-dead in 2001 was, he reckoned, the cost of engines: "Our budget for the whole year, for the team, was €45m [£38m], of which he had to pay for engines $32m [£25m]. And we had pay up front for them..."

Simultaneously, across the harbour on his yacht, former team boss Flavio Briatore was telling his coterie of tame journalists he was formulating a set of 'GP1' regulations at the behest of unknown parties - possibly Ecclestone, who owns the trademarks to the 'GP' numerical spectrum.
GP2/ 3, as devised by companies previously controlled by Renault's 'Crashgate' King, rely on specification chassis, engines and other components, ostensibly to control costs. However, as all kit and spares are procured from the proprietor, the series owner CVC has creamed it to the detriment of teams...
It is no secret the FIA and FOM are squaring up for disagreement over financial matters related to the proposed initial purchase offer of F1 stock in the event of a listing (see last week's column), and extensions to the tripartite Concorde Agreement are currently being negotiated with the teams by Ecclestone.
He intends sharing little more of the sport's revenues than under the current agreement, yet, with costs increasing despite all the initiatives outlined above (and the number of races spiralling), needs to offer a sweetener.
Does Ecclestone believe GP1, using F1's (ancient) existing technology as a base to prevent teams from investing in new technology at a time when the sport is an estimated £400m/annum worse off than five years ago, is the answer - particularly when the rest of the automotive world is on a massive 'green' kick?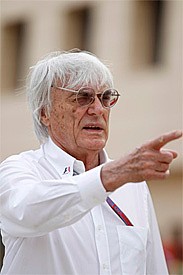 Flavio Briatore © LAT
Although F1's cost cuts forced many capable engineers out of the sport - thus being available for engineering consultancy - one wonders what a disgraced, former T-shirt salesman understands about technology. And the higher up the food chain, the higher the technology of the race cars.
Fans shelling out zillions for grandstand seats surely recognise the difference between fast cars and fast-ones - just as music fans know true-blue bands from session musicians playing tribute stuff.
In the paddock, one source suggested GP1 was a "breakaway series threat in reverse", with Ecclestone sabre-rattling the teams and FIA to sign, failing which...
Said source also drew comparisons with F3000, which was formulated around ancient F1 technology as a replacement for F2. "Guess whose idea F3000 was?" he asked. "Bernard's."
Such a series would, of course, neatly by-pass the FIA's TWG/F1 Commission structures, yet, in terms of an agreement struck between the FIA under ex-president Mosley and the EU Commission, the governing body is forced to make any racing series subject to compliance with safety standards - just as the FIA recognised A1GP and Superleague.
Enter Jean Todt, Mosley's successor, former Ferrari sporting boss and managing director, plus title-winning co-driver - thus a man who has seen the sport from both sides of the barrier.
Adopting a strategy similar to that used in China, where he met all team principals over Bahrain, saying to each "give me your word you won't share our discussions with the media, or we don't talk", he called a meeting with all team principals in Monaco on Monday. Also invited to the meeting at Monte Carlo's Sporting Hiver complex were their technical directors, FIA technical delegates - and Ecclestone.
According to Ferrari sporting director Stefano Domenicali, who spoke ahead of the meeting during the Scuderia's Sunday post-race debrief, the intention was not to by-pass existing structures, but rather investigate ways of reducing costs through consensus, before feeding these to the TWG. Another source, who spoke on condition of anonymity, said: "The aim of the meeting is to see if we can save costs by being a little better clever on technology."
A clear swipe at Briatore?
Apparently Ecclestone left an hour into the six-hour meeting, while topics discussed focused mainly on aerodynamics, track testing and, briefly, 2014 engine/technology costs.
While most teams acknowledge a need for a return to controlled track testing, they also recognise that the current model of relying on windtunnel/CFD and track simulations is hardly cheap. Thus compromise is sought, and it appears the RRA's windtunnel:CFD weekly restriction of 60 hours windtunnel equalling 40 CFD teraflops is to be revised, first to 40:40, then further to 30:30, with savings allocated to track testing on a to-be-agreed basis.
Two sources described the meeting as "extremely constructive and positive", while another allowed "some good ideas were being aired, which we'll take to the TWG". So well did the meeting go, in fact, that a follow-up is planned for the week between the German and Hungarian grands prix, likely in Budapest on the Thursday before the latter race. One wonders what Briatore will concoct in the interim.