Oh dear, oh dear. Pastor Maldonado: hero to villain in one move...
Maldonado's incident with Sergio Perez in final free practice at Monte Carlo on Saturday morning was the sort of thing that had you clutching your head in disbelief.
If I was frustrated, I can't imagine what blood-pressure monitors might have revealed in the Williams pit.
In Spain but a fortnight earlier, Maldonado had been flawless in winning his first grand prix under constant pressure from Fernando Alonso. The talk was of new-found maturity, consistency, control. He was anointed in superlatives. Then this.
Thursday afternoon's FP2 had been rain-afflicted and so, for much of the final practice hour, Maldonado and Williams team-mate Bruno Senna ran around almost four seconds off the pace with a truck-load of fuel, gathering race tyre data.
Commentating for BBC Radio 5 Live, Jaime Alguersuari questioned the wisdom of it. Monaco, he said, is all about confidence, flow, and driver feel. There's a huge delta between a car with race fuel and a car in qualifying trim. And Monaco is a place where you want those last hundredths in qualifying.
Maldonado endured a terrible weekend in Monaco © LAT
Williams, though, wanted to be in good shape for Sunday afternoon too. Senna, in any case, was struggling to get the best out of the softer tyres, a theme that has repeated thus far this year, and Maldonado is something of a Monaco specialist. He'd be OK.
So it was late in the session when Williams sent both drivers out with supersoft tyres on light fuel, to get a feel for the car ahead of qualifying.
Maldonado caught Sergio Perez who, a minute earlier, had been impeded by the Force India of Nico Hulkenberg, who received a reprimand.
On the run down to Portiers, the Sauber pulled right to allow Maldonado by. Pastor appeared to turn in early and clouted Perez's left-front with his right-rear.
Had Maldonado been inadvertently blocked by Perez earlier in the lap? Was this retribution? Was it a jink, using his car as a weapon? Was it a chop? Was it just poor judgement?
"I was trying to overtake him and I lost the car," Maldonado said by way of explanation. "Maybe I was too soon on the throttle. I was on cold tyres because it was my first lap on new options. I tried to recover the car, it took too much grip and I touched his front left."
David Coulthard, for one, didn't buy that, and neither did the stewards, who included Nigel Mansell, and who awarded Maldonado a 10-place grid penalty.
The Venezuelan has previous, of course, last year at Spa with Lewis Hamilton, although on that occasion he was sinned against as much as sinner.
Maldonado's first sector on the Monaco FP3 lap in question had not been quick, as he brought the tyres in, but he said he was intent on getting rid of Perez so he could do a representative hot lap next time around.
Whether deliberate or simply a misjudgement, Maldonado's head was clearly not where it should have been. On the very next lap he tagged the barrier on the inside exiting Casino Square, which catapulted him across the road and into the barrier.
Out of the window, in that 60-second snapshot from Portiers to Casino, went Williams' Monaco GP. All that effort after the Barcelona fire, all that careful strategic planning for Sunday - all for nought.
It's the sort of thing that makes team principals want to wring drivers' necks.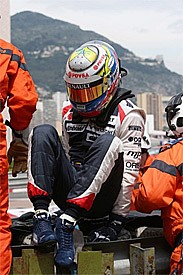 The Venezuelan had pace, but made too many mistakes © LAT
The Williams boys worked flat-out to get the car ready for qualifying. The gearbox was damaged but not sufficiently so that it couldn't do Saturday afternoon. It would need changing for Sunday, though, which meant a further five-place hit. Monaco from the back? Forget it.
Making it all the more galling for the team was Maldonado's Q2 time: he was third, just a tenth behind the ultimate pace and quicker than the man who would ultimately win the race...
Jackie Stewart would call it mind management. Something, he says, that distinguishes the greats from the merely good.
Ironically, I'd asked Ross Brawn earlier in the weekend whether a season like this one, with so many different winners and opportunities for men like Maldonado and Perez to shine, causes team principals to think a bit more when it comes to driver assessment.
"You mean it makes the engineers worth more!" he smiled. "I think we have to see how the averages work out over a longer period. It has turned things around a bit and probably what it's teaching you is that you need to look over a longer period to draw a judgement.
"I think Maldonado did a fantastic job at the last race and Perez did a great job in Malaysia, and it's great for the sport that those guys are allowed to show their talents at the front, but I think you'll see the averages work out.
"You see Fernando [Alonso] jointly leading the world championship and he's not had a great car this year. Because of what he is, he's managed to get there. So that's where it shows.
"But it's great seeing these guys being given an opportunity. And when they get it, some of them take it and demonstrate they can do it without making mistakes."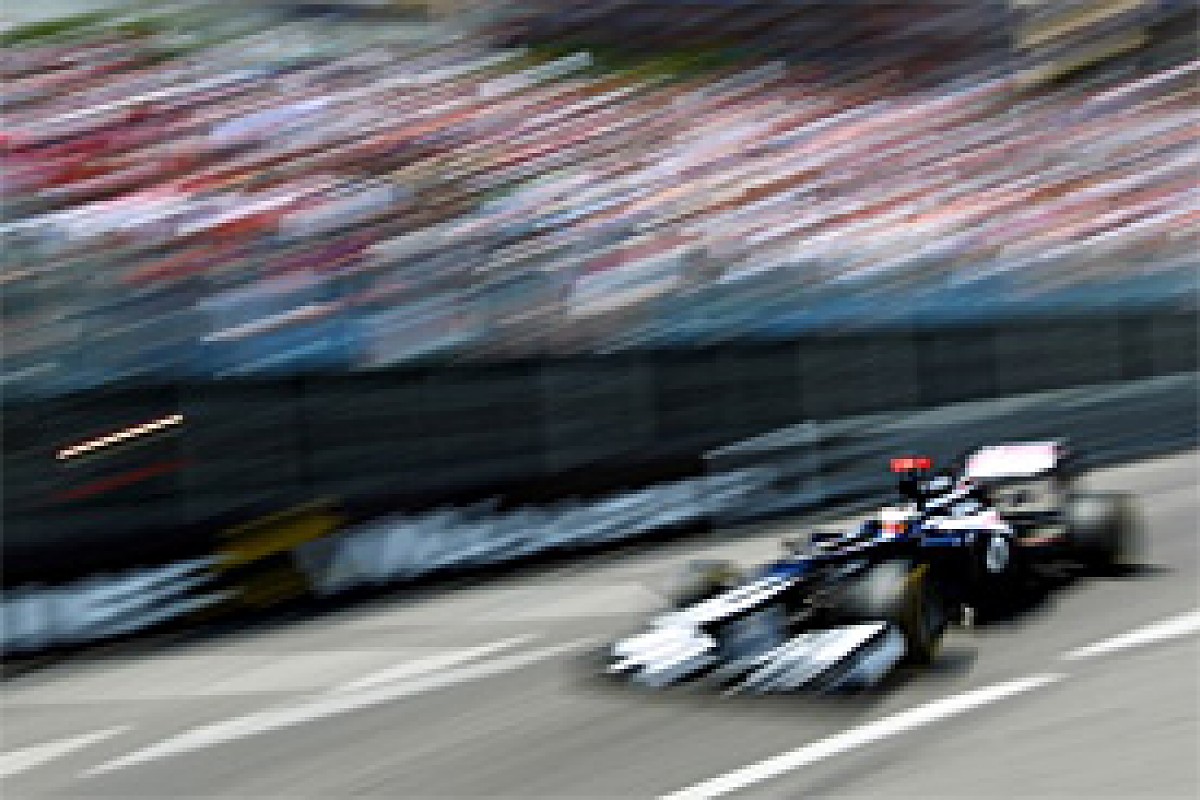 Alonso left Monaco in the lead of the championship © LAT
How prophetic. In Monaco, Maldonado couldn't do that. The consistency and the mental focus, if you like, was missing.
Then look at Alonso. If Ferrari had thought a little quicker on its feet, spotted the slow tyre warm-up on the softs and their man turning the screen purple on his 30-lap-old supersofts, they'd have left him out a couple of laps more and he'd have won the race.
Alonso rarely fails to extract the absolute maximum from whatever is there. Yes, people will point out that even he stuck the Ferrari in the wall in FP3 a couple of years ago and started from the back, just like Maldonado, but how often do you see that from Fernando? And when he did, he still finished fifth. Maldonado was out on the first lap.
If you need further proof, Alonso now leads the championship, in that Ferrari. Unbelievable.