Come Saturday afternoon in Monaco, the number of drivers complaining about traffic compromising their qualifying performance will inevitably have reached double figures.
It's not hard to sympathise. You're Fernando Alonso, on a lap good enough for pole position and you stumble across a slowcoach who, to those in better cars, looks to be dithering to a ludicrous degree. You lose time... lap ruined.
Just as it's easy to feel empathy for the big guns, it's a simple matter to condemn those who are in the way. But it's not as if those stuck with uncompetitive Marussia, HRT or even slightly quicker Caterham machinery aren't facing a tough task. So how does it look from the perspective of a driver battling a car that is several seconds, rather than several tenths, off the pace?
"It is tough," says HRT driver Pedro de la Rosa. "It's already tough when you have a competitive car but when you are four or five seconds slower than the leaders, it is extremely difficult.
"We need a lap too. It is not as if we can back off because we will lose temperature in the tyres. Because we are slower, we also can't afford to lose temperature on the out-lap to try and find some space. It makes it very difficult.
"The moment that you go off line, you pick up marbles and it will be critical to get a clean lap in qualifying. We have to use our knowledge to be out of sync with as many cars as we can. Here in Monaco it is more important to get a clear lap than to be last over the line."
While the driver must keep an eye on his mirrors, the real heroes of this space-finding exercise are those on the pitwall. It's not difficult to work out when the track will be at its quietest during the 20-minute Q1 session - heading out immediately and then doing your second run before the final five minutes is a good shout given the usual pattern - but inevitably the likes of HRT are battling with other teams who might gamble on running a little earlier to find space.
That means that thinking on your feet is vital. If you send your car out, there's no guarantee that you won't have your lap spoiled either by a car that is released from the pits ahead of you and is taking it easy or by a quick car that is gunning it on an outlap. The quick guys don't want to sacrifice tyre temperature at the wrong time, after all.
"It's a team effort and a lot of the credit must go to the guys on the pitwall telling you who is behind and who is in front and what the gaps are. They need to tell you what is going on in the last few corners because the moment you have three cars together on out laps, you will get some backing off to about 10km/h in the last corner to get the gap!
"This is the situation. It's not just the car in front that you have to worry about, it's the five cars in front."
For all of the moans, F1 teams have generally learned to manage qualifying at Monaco extremely well. Aside from the complaints, there has been nothing like the kind of scenes that marred GP2 qualifying last year as drivers tripped over each other.
"F1 engineers are very experienced and our software with the GPS and all the data helps a lot," says de la Rosa. "But sometimes it depends on how many cars get bunched up or not. It is well managed but also there is an element of luck because you cannot control what other drivers are doing and so it is difficult."
Luck is the key word here. Even the best-prepared and best-managed qualifying run can be thrown off course by the unexpected. At Monaco, that is perhaps true more than at any other track.
Strategy
Pirelli has predicted another mixed bag of strategies at the Monaco Grand Prix, backing the selection of softs and super soft compounds to create the kind of varied tactics seen at Barcelona a fortnight ago and indeed on the Monte Carlo streets last year, when Sebastian Vettel, Fernando Alonso and Jenson Button seemed to be heading for a last-gasp showdown, all on differing strategies.
Of course, the trick at Monaco has always been to get out front, which makes qualifying absolutely crucial. While true everywhere, the fine art of tyre management will also be key, offering those in the midfield a chance to elevate their finishing position if they can stop less than the frontrunners.
Weather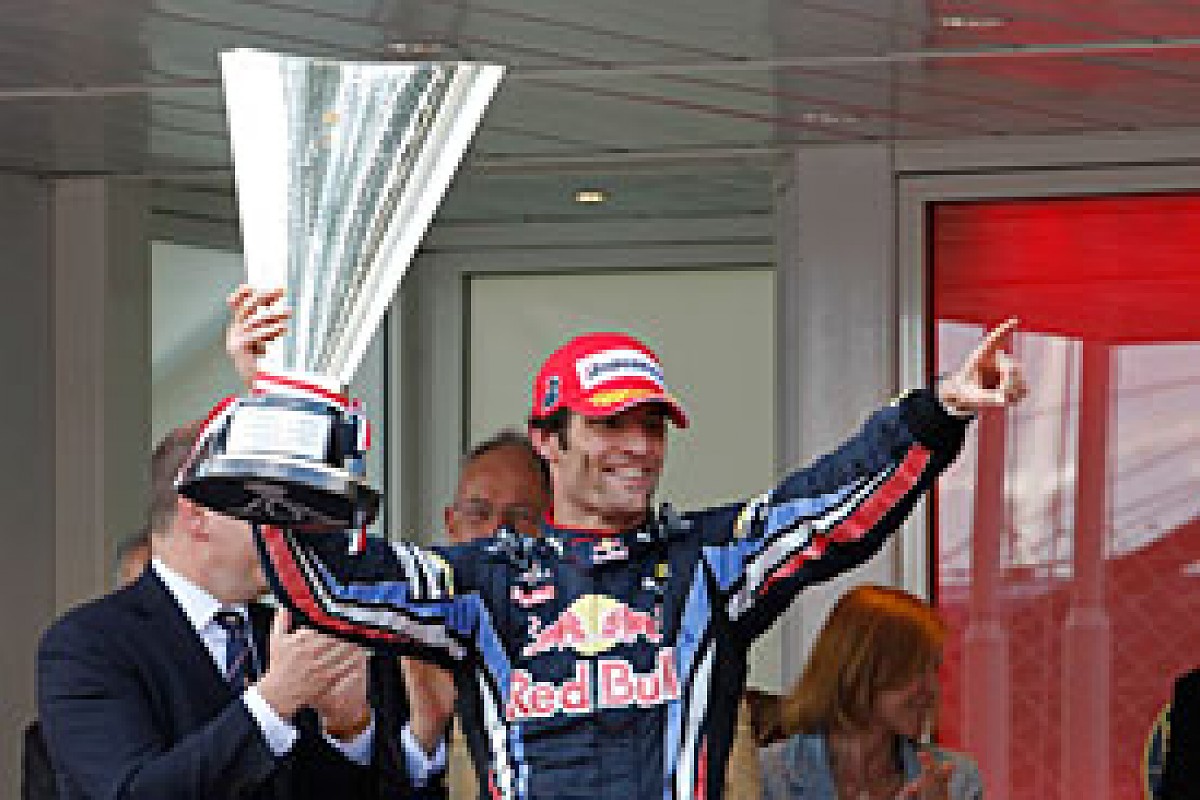 Key Monaco Stats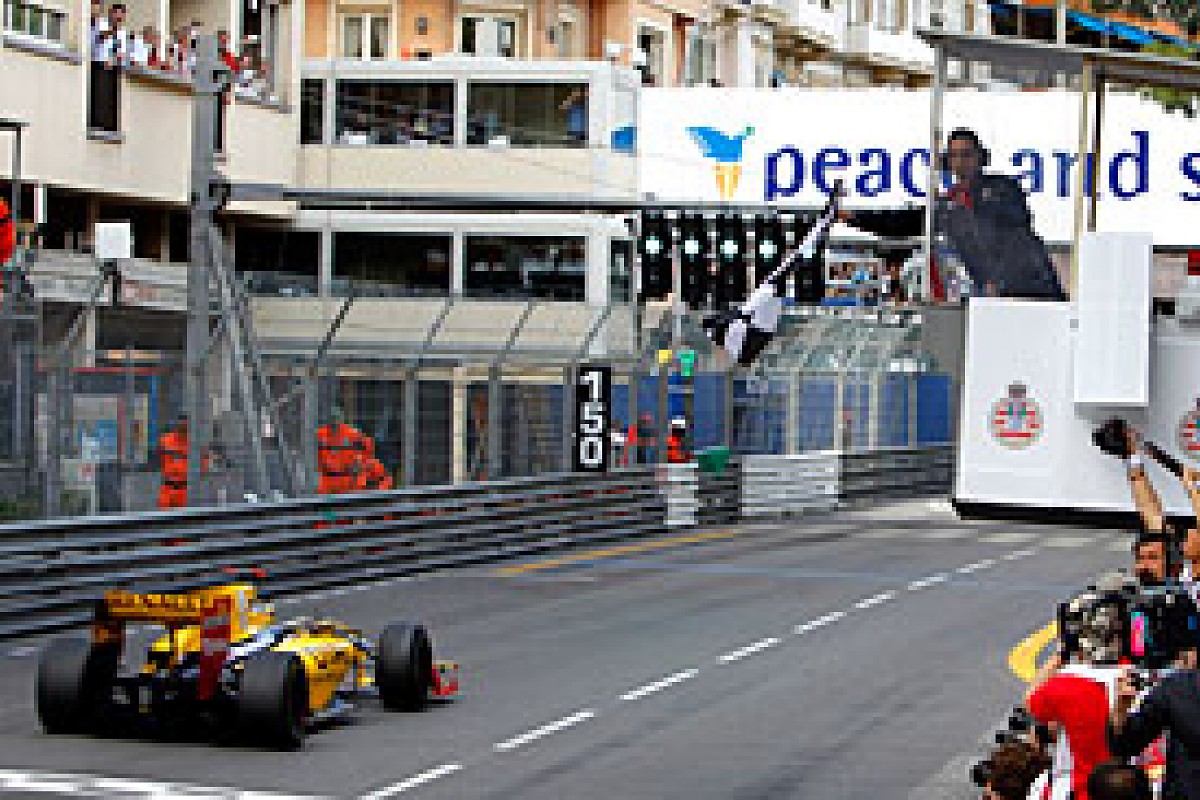 Mark Webber won from pole in the 2010 Monaco Grand Prix © LAT
• Mark Webber has been on the podium twice here: he won from pole - leading from lights to flag - in 2010 and was third for Williams in 2005 (his maiden podium). His qualifying score is 8-2 against his team-mates, and he has missed the top 10 on the grid only with Minardi and Jaguar (2002 and '04).
• Lewis Hamilton had two great Monaco races in his first two years in Formula 1: second behind his team-mate in 2007, and winner the following year. But in 2009 he hit the barriers in qualifying and the race, and last year he clashed with Felipe Massa and Pastor Maldonado, adding two penalties to the one already recorded in qualifying for chicane-cutting. He scored points for fifth in 2010 and sixth last year.
• Fernando Alonso is the last driver to win back-to-back races in Monaco, in 2006 and 2007, and he added one more podium last year with a second place. He has missed out on points three times, retiring in 2001 and 2004 and finishing 10th in 2008. Two years ago he recorded the biggest comeback at this track, starting 24th and finishing sixth.
• Michael Schumacher has had five wins here (only one fewer than Ayrton Senna), but his last came in 2001. Since then he has taken only two podium finishes. His qualifying score is impressive: 15-1 against his team-mates.
• Pastor Maldonado was eighth on the grid last year, and was running sixth when Hamilton hit him. He has enjoyed impressive results here in GP2: three poles, two wins and two second places. He also won in Formula Renault 3.5 in 2006, adding up to a remarkable CV at this track.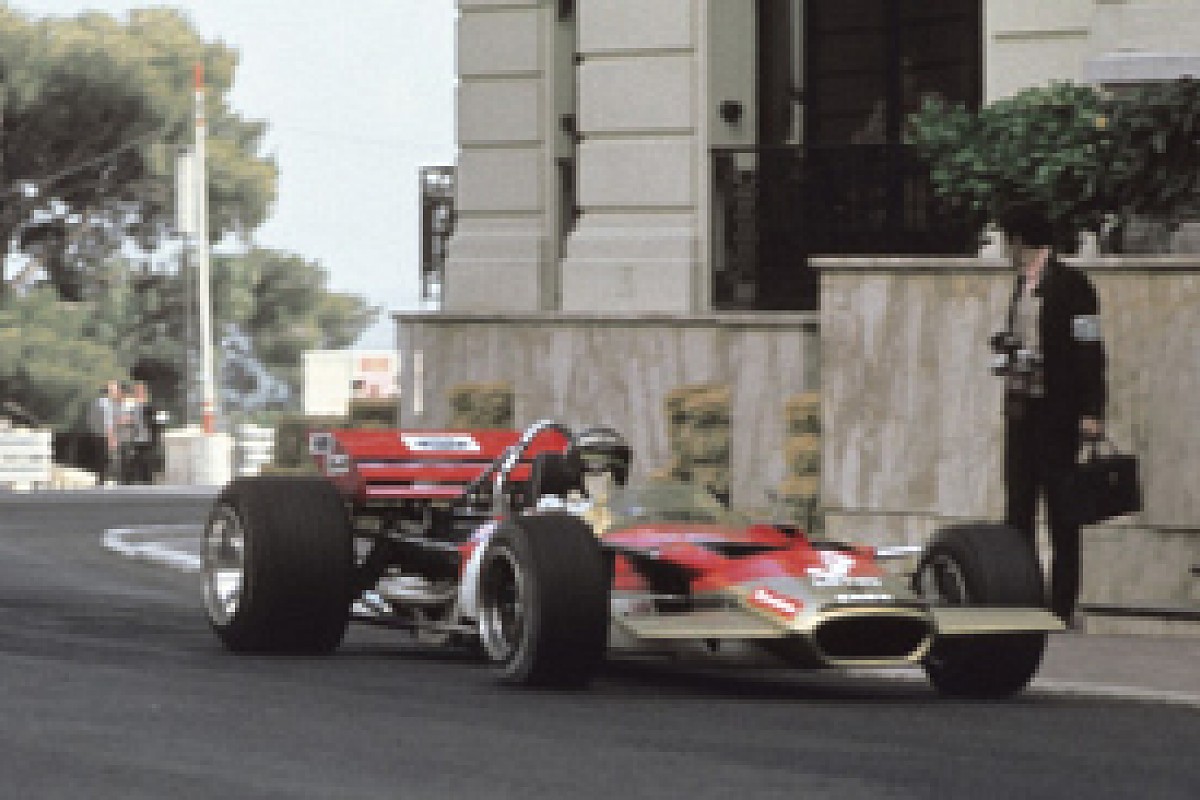 Robert Kubica gave Lotus - then Renault - its last podium at Monaco in 2010 © LAT
• Kimi Raikkonen has qualified seven times out of nine in the top 10 at Monaco, four of which were front-rows positions, in turn resulting in three podiums. He won the race from pole in 2005.
• Kamui Kobayashi last year adopted a one-stop strategy, which enabled him to rise from 12th on the grid to fifth. That was his best career result, equalled last time out in the Spanish Grand Prix.
• The last podium for Lotus (as Renault) at Monaco came in 2010 with Robert Kubica. Lotus won seven times here, the last with Senna in 1987. Lotus recorded its first win as a constructor here in 1960 with Stirling Moss.
• In the past eight years the polewinner has won the race seven times, the exception being the wet 2008 race when Hamilton won from third. Excluding the 1996 race, when Olivier Panis won from 14th, since 1986 the winner has always come from the top three positions on the grid.
Famous Five
1965
Graham Hill fought back from running up an escape road to take his third straight victory in the Principality in 1965. With Jim Clark and Dan Gurney absent (the Indianapolis 500 was on the same weekend) and Team Lotus withdrawing, Hill's main competition came from BRM team-mate Jackie Stewart and the two Ferraris of Lorenzo Bandini and John Surtees.
Having qualified on pole, Hill led in the early stages but on lap 25 came upon Bob Anderson's DW Racing Brabham, travelling slowly due to a mechanical fault. Hill had to dive down an escape road and dropped to fifth, but fought his way back up the order, passing Stewart, Surtees and finally Bandini - who had inherited the lead when Jack Brabham retired - to seal victory. He would win twice more, in 1968 and '69, earning the moniker the 'King of Monaco'.
The race was also famous for a crash in which Paul Hawkins became only the second - and to date last - man to have ended up in the harbour following an accident at the chicane.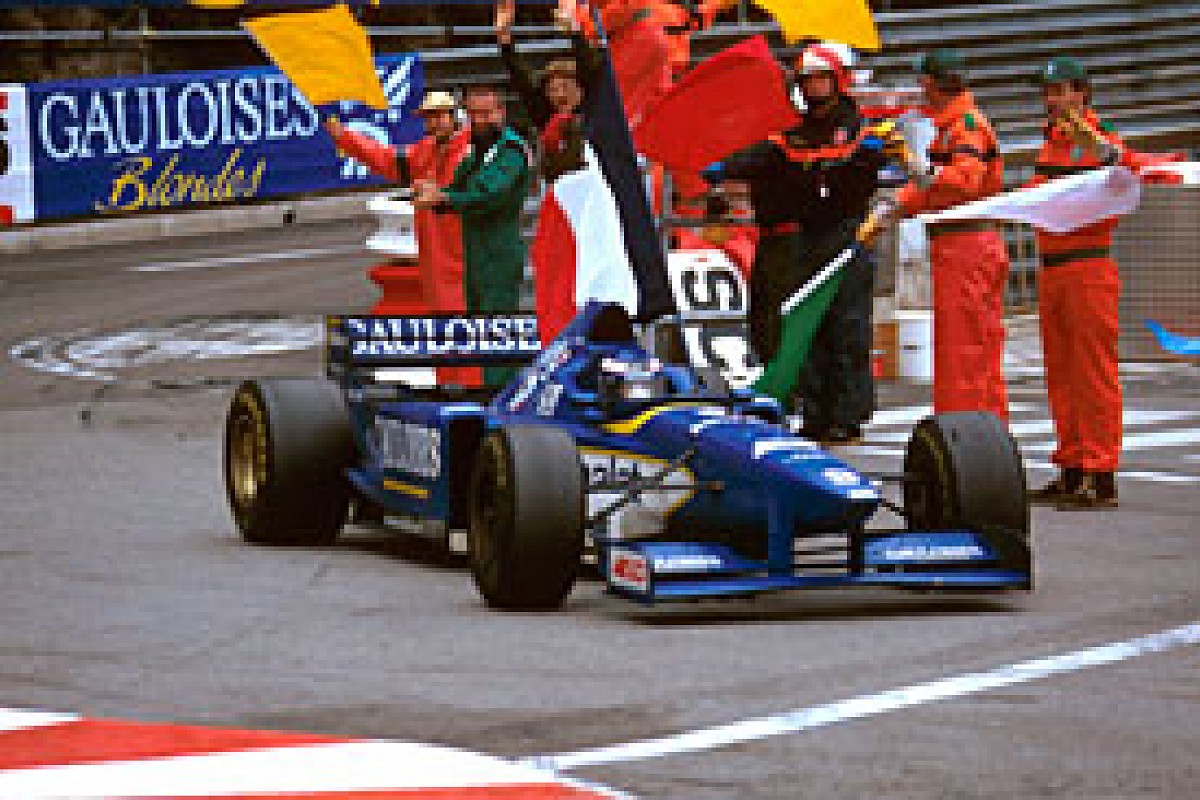 Rindt took his sole Monaco victory in 1970 © LAT
1970
Just four months before his death at Monza, Jochen Rindt claimed what was his first win of the season - and only the second of his career - in a last-lap shootout at Monaco.
Team Lotus elected to bring the 49C, rather than the newer 72 it had wheeled out at a non-championship race, and struggled in qualifying - Rindt the squad's best-placed driver in eighth.
The race proved attritional however, and Rindt began to make his way up the order as the leaders were beset by a variety of technical afflictions. On lap 61 he inherited second when Chris Amon's March stopped with suspension failure. The Austrian set about closing a nine second gap to race leader Jack Brabham, and was swarming all over the rear of the Brabham BT33 at the start of the last lap. Brabham finally cracked, running wide and into straw bails at the final turn, presenting Rindt with his first victory of the year. He would win four more times before being killed in practice for the Italian Grand Prix. He became F1's first posthumous world champion.
1982
Just a fortnight after Gilles Villeneuve's death at Zolder, F1 arrived at Monte Carlo still reeling, and the disarray was inadvertently reflected in a chaotic end to the Monaco Grand Prix.
A total of 11 cars failed to get through pre-qualifying and qualifying, but 20 cars still contributed to what was a fairly quiet and well behaved start. Renault's Rene Arnoux initially led, but a lap 15 spin promoted team-mate Alain Prost into the lead.
The order stayed fairly static until the race's closing stages, when rain began to fall. Keke Rosberg had already been caught out when, entering the 74th of 76 laps, Prost went off heavily at the chicane. That was the start of a remarkable sequence: Riccardo Patrese took the lead but spun at the Loews hairpin, with Didier Pironi moving to the head of the field. Into the last lap Pironi's Ferrari slowed dramatically as it used the last dregs of fuel. Andrea de Cesaris's Alfra Romeo 182B should have taken the lead, but it too had run dry - allowing Patrese, who had bump-started his car down the hill, to come through and claim victory.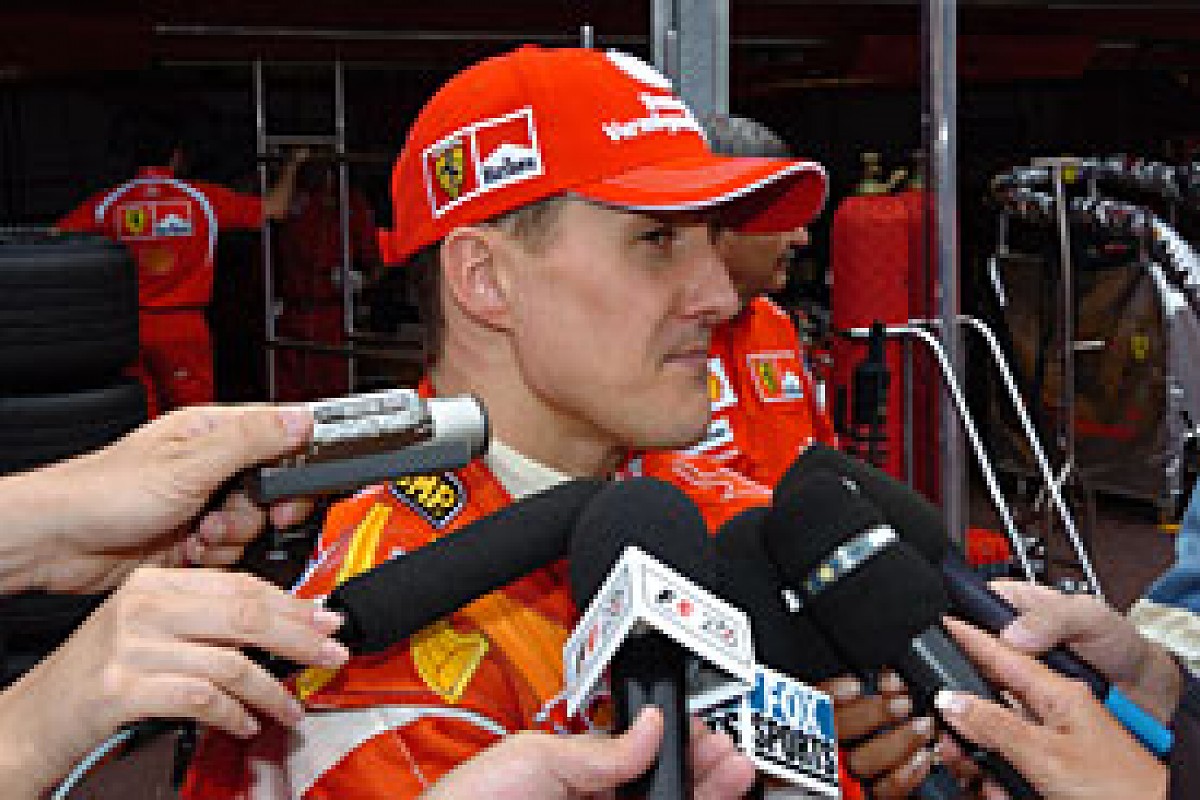 Olivier Panis flew the French flag after winning at Monaco in 1996 © LAT
1996
"I don't think I'll ever forget the sound of the yacht sirens in the harbour and the fireworks being let off during my lap of honour. Then when I was handed the French flag, I couldn't resist taking it. Ever since seeing Prost do it, I've always wanted to see it happen again. But how could I have imagined that it would be my turn next, on this circuit which has always meant so much to me..."
Since 1986, the winner of the Monaco Grand Prix has always come from the top three on the grid, with one exception: 1996, when Olivier Panis took the unlikeliest of triumphs in an attritional wet race.
Poleman Michael Schumacher made an uncharacteristic mistake on the opening lap, crashing out after clattering the kerbs, allowing Damon Hill and Jean Alesi to escape. Behind them, a gaggle of cars formed up behind Eddie Irvine's Ferrari, which was being made as wide as possible as the Scuderia struggled in the tricky conditions.
Hill eventually retired with a gearbox problem and Alesi with broken suspension, leaving the door open for a surprise winner.
Heinz-Harald Frentzen blew his chance of being that man with a botched attempt to pass Irvine, while David Coulthard's day was scuppered by McLaren's decision to prioritise team-mate Mika Hakkinen in the stops. Through the confusion Panis had moved up the order, and on lap 35 dived down the inside of Irvine at Loews. The pair touched but Panis was through, Irvine stalling at the side of the road. There was still time for Coulthard to close in the final stages, getting to within five seconds as the chequered flag waved, Panis sealing his only grand prix victory. Frentzen in fourth was the last of the race's finishers.
Michael Schumacher faced a barrage of questions and censure following his qualifying crash in 2006 © LAT
2006
2006 will forever be famous for Michael Schumacher's 'crash' at Rascasse in the dying moments of qualifying. On provisional pole, Schumacher's stricken car had the added benefit of preventing Renault's Fernando Alonso from beating his time.
Despite protestations of innocence the German was sent to the back of the grid for his misdemeanour, the stewards report saying: "The stewards can find no justifiable reason for the driver to have braked with such undue, excessive and unusual pressure at this part of the circuit, and are therefore left with no alternatives but to conclude that the driver deliberately stopped his car on the circuit in the last few minutes of qualifying, at a time at which he had thus far set the fastest lap time."
Schumacher showed his class the following day, coming through the field to eventually finish fifth. The race would however do severe damage to his reputation, and also sully his record at Monaco - although he remains a legend at the circuit, having won five times (and it could easily have been more) between 1994 and 2001.
From the forum
F1 2012 has been unpredictable. Monaco can be unpredictable due to timing of safety cars, drivers crashing etc. Rain in the mix for Saturday and possibly Sunday? Anyone could win this weekend. Could be all about being lucky, being on track at the right time, on the right tyres, changing tyres at the right time, putting the right tyres on etc over the course of both Saturday and Sunday. Wouldn't want to predict a winner.
HuddersfieldTerrier1986
Hard to predict who will be hot and who will be cold, but I expect Webber - generally more competitive this year - to fight for the front-row, together with Hamilton, and their respective team-mates should be somewhere in the fight too.
I totally expect Williams, Maldonado especially, to be really good once again, probably better than the Lotus, but the driver can make a difference here which means Räikkönen should be top six, and most likely Alonso as well.
I think both one, two and three stops will be used, all across the top 10. Can't wait!
race addicted
Hoping for a dry race. About the rain it's the visibility that I don't like, even the most skillful could drive into someone else they don't see.
I think a dry and sunny Monaco will make for a very exciting race. Better than a race with rain.
FenderJaguar
*Key stats supplied by FORIX collaborator Michele Merlino.