Michael Schumacher made a comment last week about Formula 1 concerning itself with safety and then accepting that you forget about it once a year in Monte Carlo. And the world is a better place because we do.
I can remember reading an AUTOSPORT race report where drivers suggested that Monaco was their most physically taxing race. And, watching cars exiting Casino Square, the reporter noted that the grip level was many times greater than, say, Jochen Rindt had when he drove that sensational 1970 race in a Lotus 49. The effects on the driver and his neck were commensurately greater, too. And this was 1982...

This year's race is the 70th running and you can't help wonder what Monaco will serve up this time, in the light of the first five races of the season.
For me, it all started in 1969. Can't think how, but aged just eight I was already a Jackie Stewart fan and somehow, given the lack of coverage back then, had ascertained that JYS had won the first two grands prix of the year.
Monaco was the third and there was coverage on the BBC. Not the full race or anything like that, you understand, but 20-minute snippets here and there.
It was a case of taking time-outs in between helping my mother wallpaper my bedroom. Stewart's Matra broke early and it was left to Piers Courage in Frank Williams' Brabham to gamely but unsuccessfully try to stop Graham Hill taking his fifth win in the Principality.
Beltoise was a shock Monaco winner in 1972 © LAT
After that epic Rindt win in 1970 it was all a bit dull until '78 - although I'm sure Jean-Pierre Beltoise doesn't agree - when Niki Lauda drove a race that was reminiscent of countryman Rindt's eight years earlier, when Jochen won on the last lap as Jack Brabham crashed at the hairpin.
Except that Niki didn't win. In fact, to my mind he blew it on Saturday when he did two early qualifying laps and then climbed out of his Brabham BT46 and pronounced that he couldn't go any quicker.
Carlos Reutemann's Ferrari looked untouchable on 1m28.35s, and Lauda had done 1m28.84s. Then in the dying seconds, Lauda's team-mate John Watson went a hundredth quicker than the Austrian. 'Wattie' had put the BT45 on pole the previous year and obviously knew what he was doing around Monaco, so Niki was left with egg on his face.
On the first lap Reutemann was an early retirement, while Lauda was tucked up behind Watson and Patrick Depailler, who started fifth in the Tyrrell 008. I was a Lauda fan and to my mind he shouldn't have been there; he should have been away and gone but for his Saturday faux pas.
And he kind of proved it. When he got a slow puncture he pitted for a new pair of rear tyres and then lapped in 1m28.65s as he blasted back past the likes of Gilles Villeneuve and Watson to finish second.
In other words, he went two tenths quicker in the race, with fuel, and on tyres that, while admittedly new, were race tyres, not out-and-out qualifiers. If he'd been right about Saturday, that shouldn't have been possible.
Then there was the mad 1982 race. When you think about Renault in the early '80s, Alain Prost inevitably springs to mind, not Rene Arnoux. But Arnoux could be blindingly fast. He started on pole in '82 and in both qualifying sessions was more than a second quicker than Prost. Alain hadn't been able to get near him on the streets of Long Beach, either.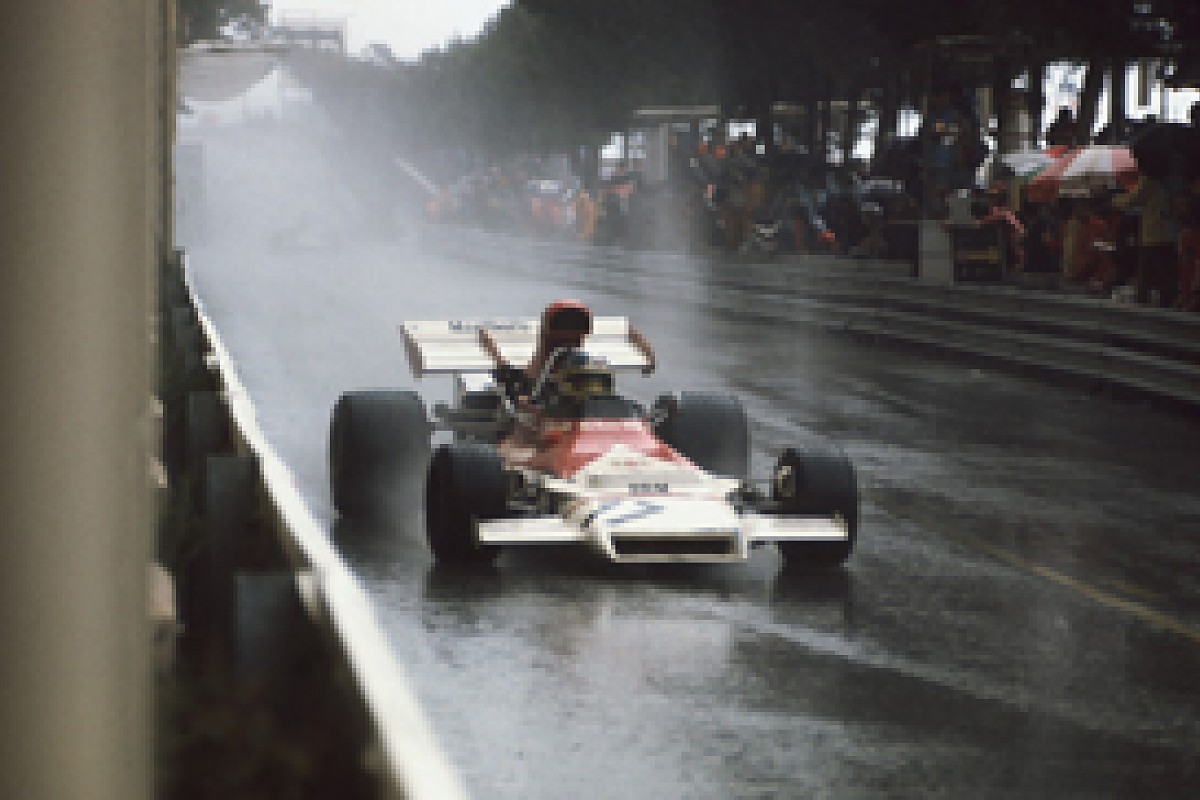 Prost seemed set to win in 1982 before all hell broke loose © LAT
The problem was, Arnoux - 8s clear already - dropped it all on his own 16 laps in. After that it was all pretty uneventful until it started to rain a couple of laps before the end. Prost, leading, had a big shunt on the harbour-front. Riccardo Patrese should then have won, but spun.
Then it should have been Didier Pironi, but his Ferrari ran dry in the tunnel on the penultimate lap, as did Andrea de Cesaris's Alfa Romeo.
Derek Daly spun his Williams, cracked the gearbox and lost all his lubricant. Patrese, fortunately, was adjudged to be in a dangerous place, received a handy push, sorted himself out and was the only man to complete the 76 laps. In the commentary box, Murray Walker was having apoplexy.
The 1984 race was a personal milestone - the first I saw live. I'd traded an MGB for a VW Beetle and the money for an engagement ring and tickets to Monaco. My fiancee and I bought plastic ponchos and JPS caps in a vain attempt to keep out some of the rain as we sat in the harbour-front grandstand.
Our headgear wasn't of the best quality and we looked like something out of the Black and White Minstrel Show as the dye leaked down our faces. But I took no notice as, incredulously, I timed the gap from Alain Prost to Ayrton Senna's Toleman lap after lap.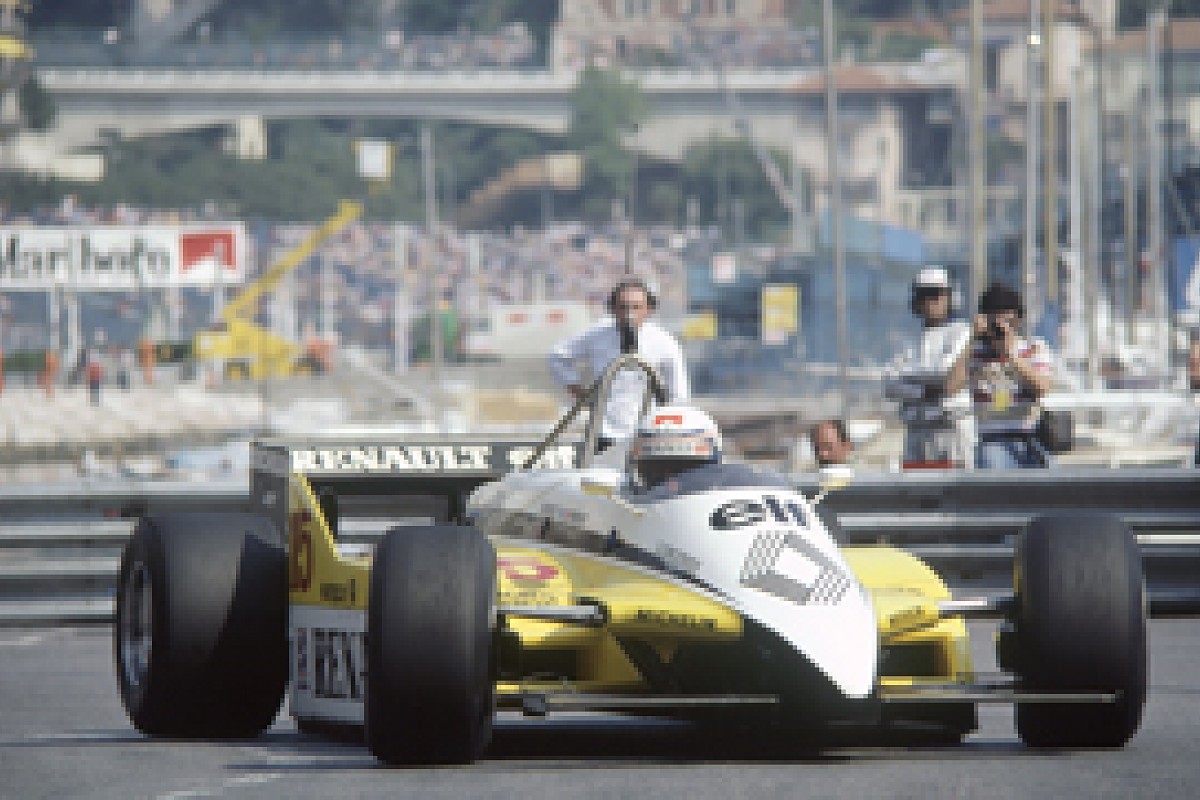 Senna carves through the field in 1984 © LAT
I couldn't believe it when they hung out the chequer just as Ayrton was about to take Prost! Robbed, or what...
Yes, Stefan Bellof was excellent too, but he wasn't catching Senna, as some have said. In fact, starting from the back, with the benefit of a normally-aspirated Cosworth Tyrrell with better throttle response, he was only two slots behind the Toleman at the end of the first lap.
Senna made much shorter work of the likes of Jacques Laffite and Manfred Winkelhock, though, and was soon embarrassing the likes of Keke Rosberg, Lauda and Prost.
Bellof might have nicked a tenth or two on the odd lap when Senna was delayed and the Tyrrell was on a clear track, but Ayrton's drive, turbo lag and all, was simply majestic and deserving of the full nine points, as it was then.
More recent standout moments? Mark Hughes and me sitting in the press room looking quizzically at each other after a Max Mosley press conference just over a decade ago.
Has he really just said that he's sold the sport to his mate for 100 years, for about the cost of a year's NASCAR rights, on the bird-in-the-hand principle? He has, you know...
Three years further on, annoyance as Juan Pablo Montoya, a lap down, shunted Michael Schumacher behind the safety car in the tunnel, robbing us of seeing Jarno Trulli trying to fend off Michael at the restart. But at least Jarno got his first and only win.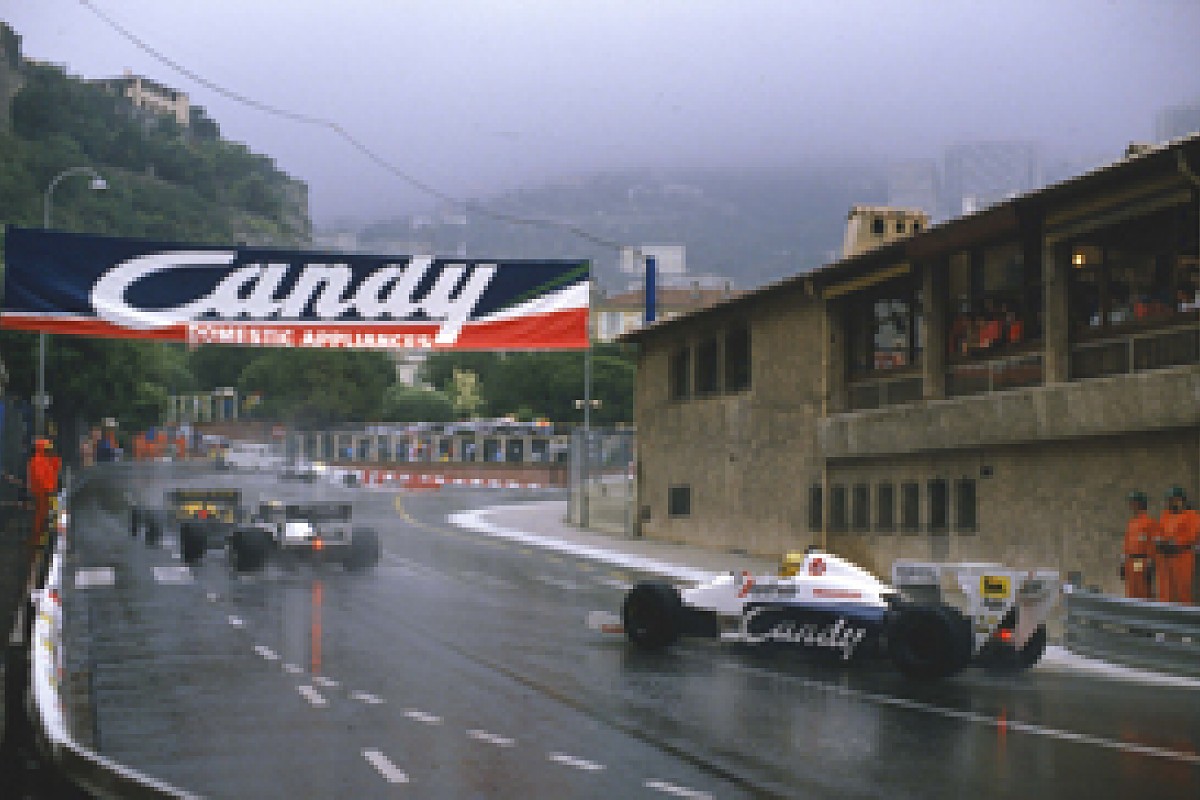 Alonso suspected something wasn't right with Schumacher's end-of-Q3 'accident' in 2006... © LAT
Two years later, Michael himself shunted of course, deliberately. Dick Dastardly tactics after setting what was then the pole time, in the worst piece of parking since Reginald Molehusband.
In the press conference, Fernando Alonso and Mark Webber, both affected by the yellow flag, looked decidedly unimpressed, and noted that Michael's hands seemed to be shaking a tad. He'd been rumbled.
Then there was last year. A beautifully poised race with Sebastian Vettel/Fernando Alonso/Jenson Button all on tyres of differing health as the race entered the last knockings. And the same frustrated feeling of robbery as '04 when a late red flag allowed them all to change boots.
Yes, it can be a procession, but Monte Carlo generates its own drama, particularly when tyres play a part. So this year, who knows!
A sixth different winner in 2012? I reckon so. My money's on Lewis Hamilton. He's always fabulous in Monaco and he's overdue some decent fortune.