If there is one thing the Land of the Automobile has never fully embraced it is Formula 1. While the Indianapolis 500 was included in the FIA world championship for a decade - despite its heavy metal front-engined roadsters being about as far removed from cars complying with 1950s F1 regulations as bassets from beagles - only one circuit hosted F1 for longer than 10 years, namely Watkins Glen (1961-80).
Other venues to host grands prix in the USA are: Long Beach and Indianapolis (eight each), Detroit (seven), Phoenix (three), Las Vegas (two), and Sebring, Riverside and Dallas (one each) - nine circuits for a total of 51 races.
Only France comes close in the roaming stakes: seven venues for 58 grands prix, while Italy's grand prix can proudly look back on having been run at Monza 61 times, with Imola staging the 1980 round only due to circuit refurbishment required at the original venue.

F1 last raced in America at Indianapolis in 2007 © LAT
Clearly F1 has long faced uphill struggles as promoter after promoter battled to make the sport fly in what is the world's largest single economy and second biggest producer of automobiles after China - and currently well ahead of Germany. This despite bargain-basement ticket prices at Indy (top-tier three-day grandstand seats came in at the equivalent of £100), superb transport links and a spread of accommodation to suit every pocket.
Thus, when Bernie Ecclestone in May 2010 in the build-up to the Turkish Grand Prix announced yet another attempt at racing in the US, to wit at a to-be-built circuit outside Austin, Texas, the sound of cars rounding the Istanbul Park Circuit was drowned by incessant whirling of knife sharpeners.
To be fair, the Circuit of the Americas made it easy for doubters, as a YouTube clip comically illustrates: the lawyer representing the Austin grand prix promoters during an assessment hearing bumbles through his presentation before admitting to the Travis County Commissioners Court that "it [the project] kinda got announced before we were ready for it to be announced..." and therefore no environmental and economic impact studies had been undertaken. That just 18 months ahead of the anticipated 2012 race...
In fact, in continuation of that process, Travis County Commissioners met behind closed doors as this was written to discuss contracts and a public safety plan.
After much wrangling, last November brought news that CotA missed out on a 2012 calendar slot, initially slated for June - known as 'suicide month' in the region due to the tremendous summer heat - after required funds failed to reach Ecclestone's bank account. Renegotiations were hurriedly reopened, with Bernard emerging with hair longer than ever after granting the current November 18 date...
Then came reports of numerous bust-ups between race instigator Tavo Hellmund and his partners Red McComb and chief investor (circuit chairman) Bobby Epstein. Law suits over who owns what and who owes what began flying about Texas, in turn leading to Travis County reconsidering its promised $25 million subsidy, paid to promoters of annual events of stature, such as the Super Bowl. Money will apparently still be available, but contingent upon tax revenues directly generated by the race.
Steve Sexton leads the CotA project
Hellmund's woes meant the only man with motorsport experience departed the scene (he believes temporarily), thereby granting doomsayers more ammunition, for CotA president Steve Sexton has a horse racing background, as does promotion VP Julie Loignon, while executive VP Bruce Knox rose through McComb's financial ranks.
All in, there's precious little hands-on grand prix experience in the top tower - either exceedingly good or extremely bad, as November will no doubt indicate.
Then, apparently little on-site parking will be available - and what there is won't be cheap - so most fans will be bussed in from remote sites, while the main arterial route to the venue, the two-lane Elroy Road, is expected to be jam-packed afterwards, such that crowd clearing will take over three hours.
All the while construction hold-ups hit the news, some due to alleged non-payment and others due to the unseasonal weather which blighted the region, so all in things looked pretty bleak for F1's return to the States. The announcement of a grand prix in New Jersey did little to help the mood, and during March this year one of the paddock's most optimistic voices muttered: "The more I read about Austin, the more I'm convinced I'll be at the F3 race in Macau that weekend."
Finally, despite a blaze of statements in March that the ticket sales process had commenced, it transpired that only Personal Seat Licenses - debentures in plain English - were on sale. These empower well-heeled punters to purchase seat guarantees for 15 years, with, though, no guarantees the grand prix will be held for any length of time. Not what Fred Fan desires...
Fast forward to last week's Spanish Grand Prix, and Knox, in common with Belgian, German and Abu Dhabi promoters, was working the paddock, pressing flesh across the board, providing updates and addressing concerns. He was adamant nothing would stop the race, with the construction progress being ahead of target.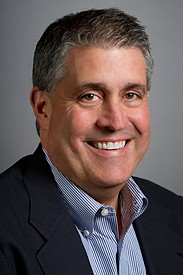 The CotA paddock area
"From a construction standpoint we're ahead of schedule," he told this column in a one-on-one. "We had the first layer of asphalt poured in the last couple of weeks; there are actually three layers, so basically all formation and ground work has been done.
"The pit/paddock building has been topped off, the media/conference centre has been erected. The main grandstand is [currently] being constructed, as well as the medical centre. We'll have all elements in place, definitely, for the first grand prix in November."
Of course, 'everything' covers a multitude of sins, so what does Knox mean by that?
"If you look at motorsports facilities, it's a combination of permanent and temporary structures. We have a capacity for 120,000 people. Looking at the layout and design here [Catalunya], we'll have the Paddock Club, which is two levels, 2500 capacity on each level, so 5000 people, similar to here. The main grandstand at 10,000, and then at different areas of the track you'll have different hospitality levels, with grandstands, with trackside suites, to fill that 120,000-person capacity."
Despite the race being six months away, open ticket sales have still not yet commenced - although unofficial outlets in the area have stocks, apparently from PSL holders who have for some reason flogged them on. The circuit has contracted Legends, who handle Cowboy Stadium sales, as sales force come opening day "in the first part of June".
Knox maintains PSL uptake is 10 per cent above projections as the 90-day window comes to a close, and believes November will see a 120,000 overall sell-out. Although pricing levels have yet to be disclosed (according to Knox, these will be released at launch), he says: "We want to build all fan levels, if you will, not just going exclusive. I think people are going to be very happy when they see the pricing."
That said, fans may need to brace themselves for optimistic pricing levels, for sources in Texas suggest face values on a par with Monaco and Silverstone...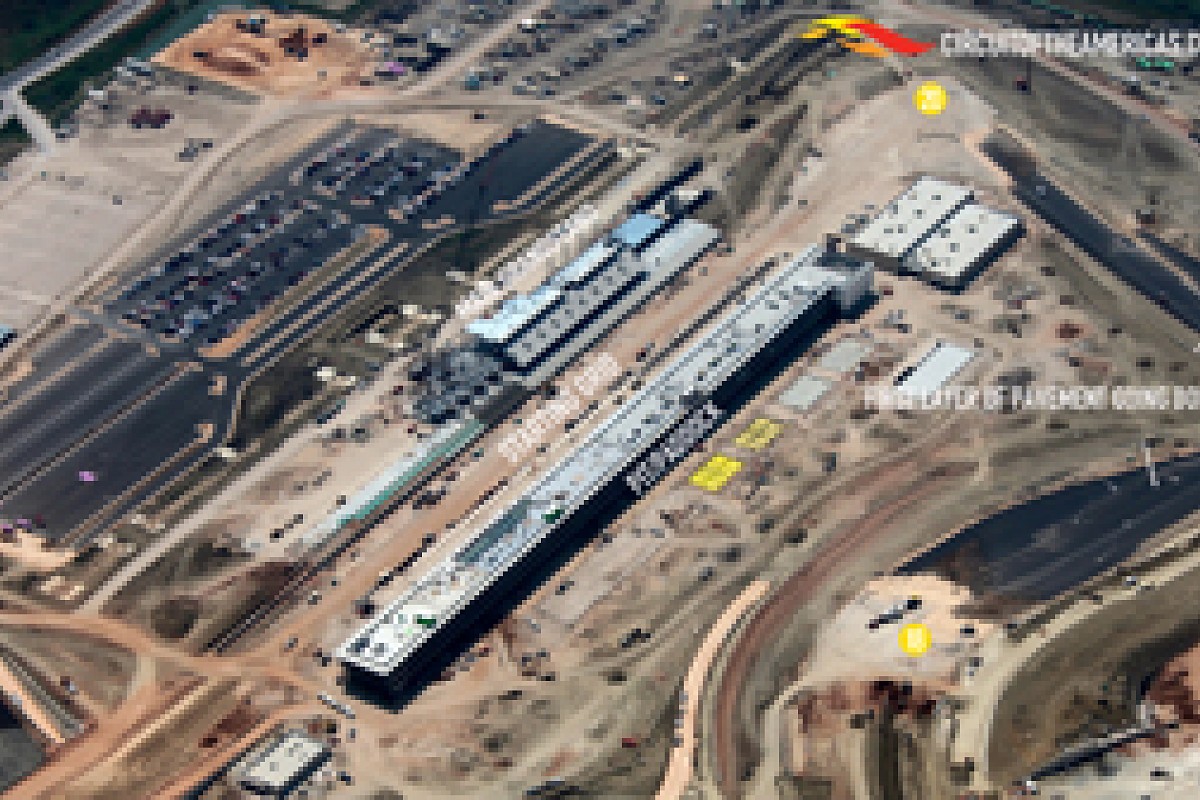 A race in Texas could be good for Perez's fans © XPB
Given that Texas has a (well-heeled) population of 25 million, 80 per cent of which lives within a three-hour drive of the circuit, substantial in-state numbers are expected, while Mexico, whose Sergio 'Checo' Perez does wonders at Sauber, is a similar distance away.
Add in pent-up demand for F1 in the US - the last 'Indy' grand prix was held in 2007, forcing US Americans to flock to Montreal for their F1 fixes - plus the global nature of the sport, and Knox's projections could be on the money.
"Talking to Checo yesterday he said, 'How is my Mexican Grand Prix doing?', so he's already rebranded the United States Grand Prix his Mexican Grand Prix," says Knox. "Which is true, because in a way it provides an opportunity for the Mexican fan base to support him in person."
Accommodation should not pose a problem, either, given that the circuit has access to sufficient hotel rooms within an hour's (traffic-free) drive, while air links are excellent, with Austin having its own national airport, and Dallas Fort Worth and Houston offering international connections.
"What's interesting is the location of the circuit is near Austin of course - it's only 55 minutes' drive time from San Antonio, which is a big convention and tourism-based city," he says. "So, between Austin and San Antonio there are over 70,000 hotel rooms. They'll be able to accommodate the demand and really provide a great level of hospitality."
Knox believes the global nature of F1 creates its own marketing impetus, providing the circuit with a ready viral campaign. "We've really not invested any money in advertising and marketing," he explains. "It's all been viral thus far, and with that database knowing there's a race on the Formula 1 schedule is usually the best form of marketing. There are only 20 rounds in the world, so Mr Ecclestone has provided us the best marketing vehicle by allowing us to be on the schedule."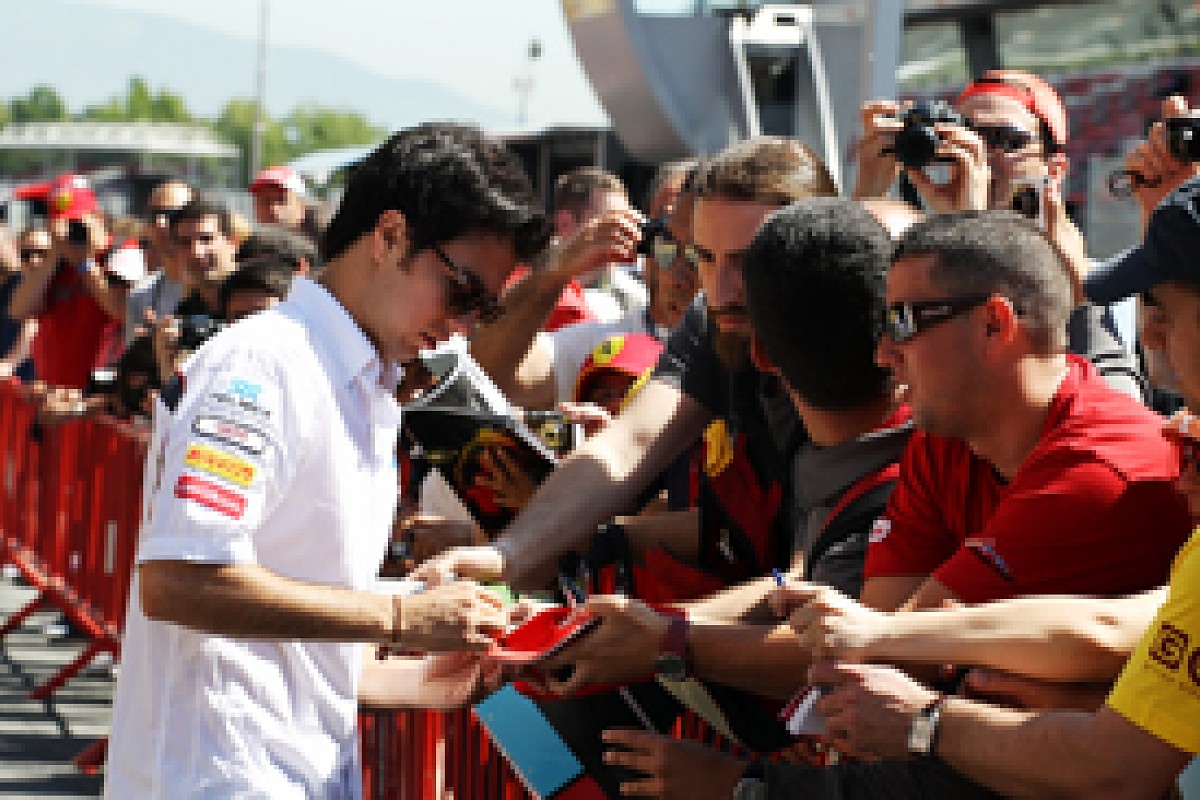 CotA's Bruce Knox remains confident
The bugbear of all big-ticket events - of whatever genre - is traffic, and here concerns have been expressed not only by residents, but Travis County. Knox admits there could be issues, but maintains these come with the territory.
"Traffic, going to any event, whether Silverstone, whether it's here in Barcelona, any major sporting event, you have a spike in traffic," he says. "What's interesting is our location near Interstate 35, which is a main thoroughfare, highway system, which bypasses Austin.
"More importantly, they're putting in a toll road that bypasses Austin, a multi-billion-dollar project. It's being built to relieve traffic congestion through Austin as well as spur economic development in different areas.
"That economic development really didn't occur until our track came onboard. We're located just off that toll road interstate, three to four lanes each way, so you have six, eight lanes of toll road. Someone coming from the north of Austin, say Dallas, can bypass Austin, come to the track. Someone from San Antonio could bypass Austin, go straight to the track; those from Houston will actually go on the 71, connect as well. Then we're doing improvements on the access roads as we speak."
Promotion of the race will be a "collaborative effort of all organisations" according to Knox. "It's important to know the United States Grand Prix is the reason we're doing this, but that Circuit of the Americas is a 365-day-a-year business for us, so we'll have not just the grand prix and [Australian] V8s, but motorcycle racing and other car or sportscar racing.
Talking of which, Knox would not be drawn on the future of MotoGP at the circuit, but a source at rights holder Dorna plus others report a deal is far from done for 2013, so one wonders what bangs a PSL purchaser gets for his bucks.
Still, he is adamant the grand prix will happen. "There is zero per cent chance of the grand prix not going ahead; we're 110 per cent confident from a construction standpoint. We were just talking with Peter Wahl [a partner in Tilke, circuit architects] earlier today. Of course he did South Korea [a close shave] for Hermann Tilke; he did India, which was close as well.
"So what they've done from a very early time, starting over a year ago, is really counsel us on sticking to timelines and making sure we're event-specific ready to go. We've basically met or exceeded that timeline. From a business standpoint the response has been phenomenal, so we're 110 per cent we're going to be racing in Austin in November."
With just over six months to go, his message to fans is: "If you want to go and watch Formula 1 in the US, book your tickets and get on a plane, but basically be ready for a party, because Austin knows how to party.
"And leave room in your luggage for the pair of cowboy boots you'll buy in Texas to take back to Europe!"