You could not have scripted it better. There was a party on Saturday night for Frank Williams, whose 70th birthday was on April 16, and for whom a surprise celebration was organised at the season's first European race. His entire family was in attendance. If ever anything was fate...
On Sunday night, after Pastor Maldonado had won his first grand prix with a flawless drive, there was no one in the place feeling anything other than heartfelt best wishes for Sir Frank and his team.
After a seven-and-a-half-year absence from the winner's circle - since Juan Pablo Montoya won at Interlagos in 2004 - Maldonado had led the team's 7500th lap and delivered its 114th grand prix victory.
McLaren's Martin Whitmarsh, a man with much more on his mind just 24 hours earlier, summed it up well: "I've just been down to see Frank and I said to him, 'I know what it's like when you're in the desert and you get your first drink. It's pretty damned good!'
"What a great story. Nobody would have predicted that coming into the weekend, and what a great story in general: five races into the season and five different drivers winners from five different constructors.
"I'm no historian, but that certainly hasn't happened in my time in F1, for the last quarter of a century."
Frank Williams celebrated his 70th birthday on Saturday © LAT
The last time it did was 1983. Nelson Piquet won in Brazil for Brabham; John Watson in Long Beach for McLaren; Alain Prost at Paul Ricard for Renault; Patrick Tambay at Imola for Ferrari; and, wait for it, the fifth different winner was... Keke Rosberg for Williams, in Monaco. History, as they say...
One of the best lines of the weekend came from another of Frank's rival team principals who, shaking his head on Sunday night, said: "He must think it's his birthday every day. Where do you find drivers who bring you $30 million and are quick enough to put it on pole and win the race?"
When I repeated that to Frank himself, he too found it amusing. "I still can't believe it!" he said. Twice. Which was in no way a reflection of his regard for Maldonado's ability after a quite flawless performance under constant pressure.
Recently departed chairman Adam Parr took quite a bit of flak when the team replaced Nico Hulkenberg with Maldonado and his PDVSA money at the end of 2010 - just after The Hulk had put Williams on pole at Interlagos. There was poignancy to Parr not being there to witness Pastor's finest moment.
Maldonado himself has always hated the 'pay driver' tag, pointing to his GP2 title and the fact that a considerable swathe of Santander cash headed in Ferrari's direction on the back of Fernando Alonso, but nobody calls the Spaniard a pay driver. Doubtless there won't be too many sticking with the label after Barcelona!
Sam Michael, formerly Williams technical director and now McLaren sporting director, always rated Maldonado and was impressed by how quickly he matched the experienced Rubens Barrichello. And with Monaco next on the schedule - a place where Maldonado excels - who's to say he won't ape Webber in 2010 and achieve a Barcelona/Monaco back-to-back.
Michael it was who had the invidious task of visiting the stewards room to fight McLaren's case of 'force majeure' after one of their guys failed to put enough fuel in the car to allow Lewis Hamilton to complete his second Q3 run, the slowdown lap and provide the requisite fuel sample.
Even if poor Sam had taken the late George Carmen QC, and the Good Lord himself as back-up counsel, he wasn't going to win that one. McLaren had come into the weekend making 'personnel and procedural' changes, but they were in trouble again.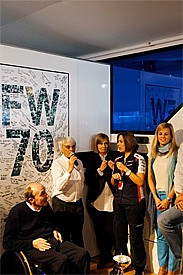 McLaren paid the price for its mistake in qualifying © XPB
"Has McLaren put the guy from the left-rear onto the fuel?" joked one press-room wag on Saturday night, without a great deal of sensitivity.
Whitmarsh confirmed that the team had changed the left-rear gunman after its problems in China and Bahrain. Not because he'd asked to be changed, but because the inevitable focus that would be put upon him was not a fair position in which to place anyone. Whitmarsh had been impressed by a queue of people volunteering to put themselves in the firing line.
The loss of pole position was a dreadful blow for Hamilton, who has been superb all year and who regarded the Barcelona qualifying hour as one of his best yet.
The team did not want to go into the finer details but, the way I understand it, the delivery and extraction of fuel is conducted via a two-way switch - left to put fuel in, right to take it out. It seems that Hamilton's tank was accidentally drained instead of filled prior to his last Q3 run, so Lewis was released with insufficient juice.
The obvious question then becomes: if the team knew he had insufficient fuel and knew they had to get the car back to the pits and provide a sample, why didn't they abort the run?
The truth is simply that McLaren did not predict the severity of the penalty.
"People assume you have an empty vessel as a fuel tank and you just throw the fuel in, but it's more complex than that," Whitmarsh explained. "If you look into a tank you can't see anything other than baffles and pumps, collectors, all sorts of complexity.
"You're trying to get the last few grams of fuel and it's being thrown around at 4-5g. It isn't straightforward, but the mistake was made and we didn't know what had happened, frankly.
"The data told us that we had less fuel in than we'd like, but we didn't know whether the data was right or wrong. I wanted to give Lewis the opportunity to be on pole and believed that he would be. You've got adrenaline and 10 or 20 people trying to deal with the situation as it unfolds and I said, 'Let's go for it.' Rightly or wrongly, we weren't anticipating the severity of the penalty."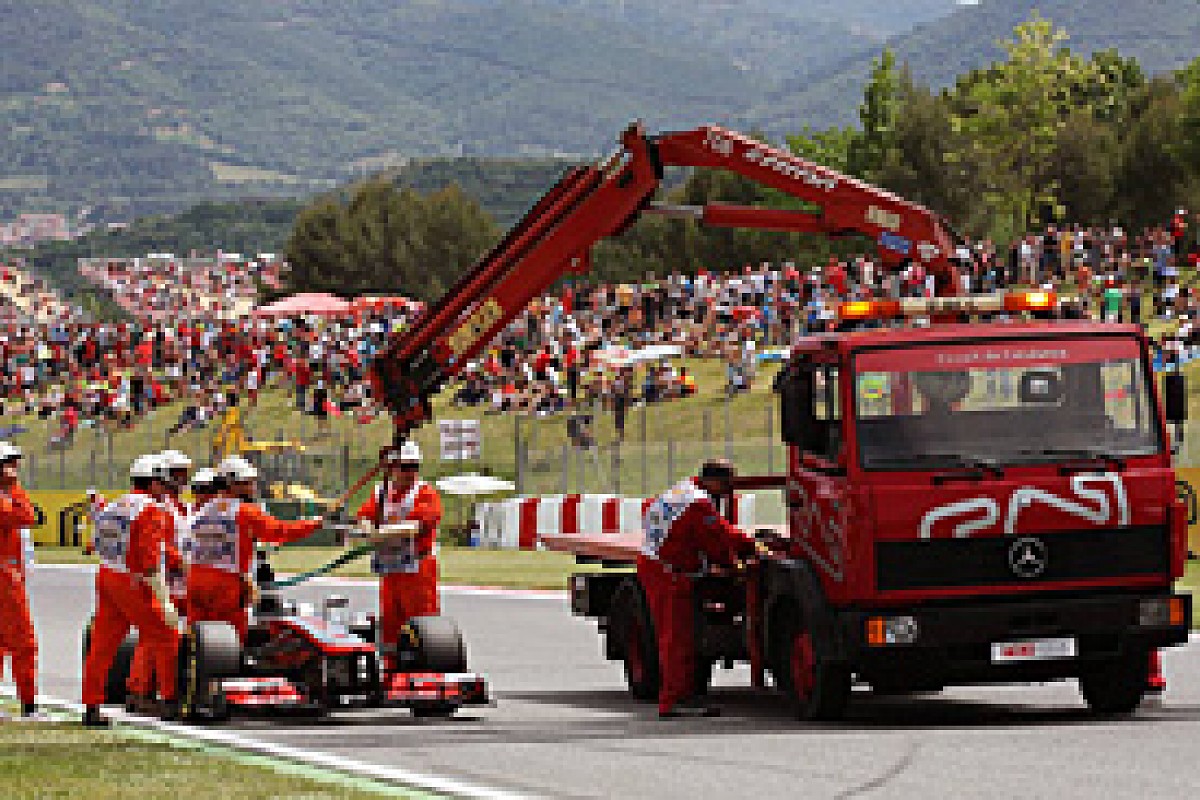 Hamilton charged back to eighth © XPB
Had he been expecting sixth on the grid if Hamilton's fastest lap had been scratched, or maybe 11th if he'd been booted out of Q3, but not the back of the grid?
"Exactly that. But I'm not commenting on what the stewards decided because there's no point."
McLaren's case will not have been helped by Hamilton stopping on the circuit, light, after taking pole in Montreal two years ago. He was fined and reprimanded, but allowed to keep his position. It was after that that the FIA drafted a new directive, and then a rule.
"Lewis was extraordinary," Whitmarsh continued. "I talked to him on a number of occasions on Saturday night and I'm proud of how he dealt with the frustration and of the support he showed to the team and me. I sensed then that he would have the control to deal with the task facing him in the race."
After Hamilton had achieved a car balance when his reputedly more sensitive team-mate could not, then babied a set of Pirelli primes for 31 laps of Barcelona while still being able to attack and defend, his team could not sing his praises highly enough.
The man who's not supposed to be able to make his tyres last was the only driver to make a two-stop race work and got his McLaren squarely into the points. Bruno Senna, who'd not made it out of Q1 after a spin, was having a stab at it as well, until Michael Schumacher punted him towards France a couple of weeks early.
Hamilton deserved to share top billing with Maldonado for his performance in Barcelona, but the drama was not yet over.
Ninety minutes or so after the race, as the paddock continued the frantic tear-down process and focused on the next act, light smoke started to drift past the press-room window. At first everyone was too busy to pay much attention.
"There's a fire in the Williams pit!" one journalist announced as he returned from the paddock.
"That'll be Mike Coughlan taking no chances this time and burning the 700-page dossier he picked up at the Mugello test!" came the immediate crack, which got a laugh. Coughlan, the man at the centre of the McLaren 'spygate' saga five years ago, is now of course Williams' technical director.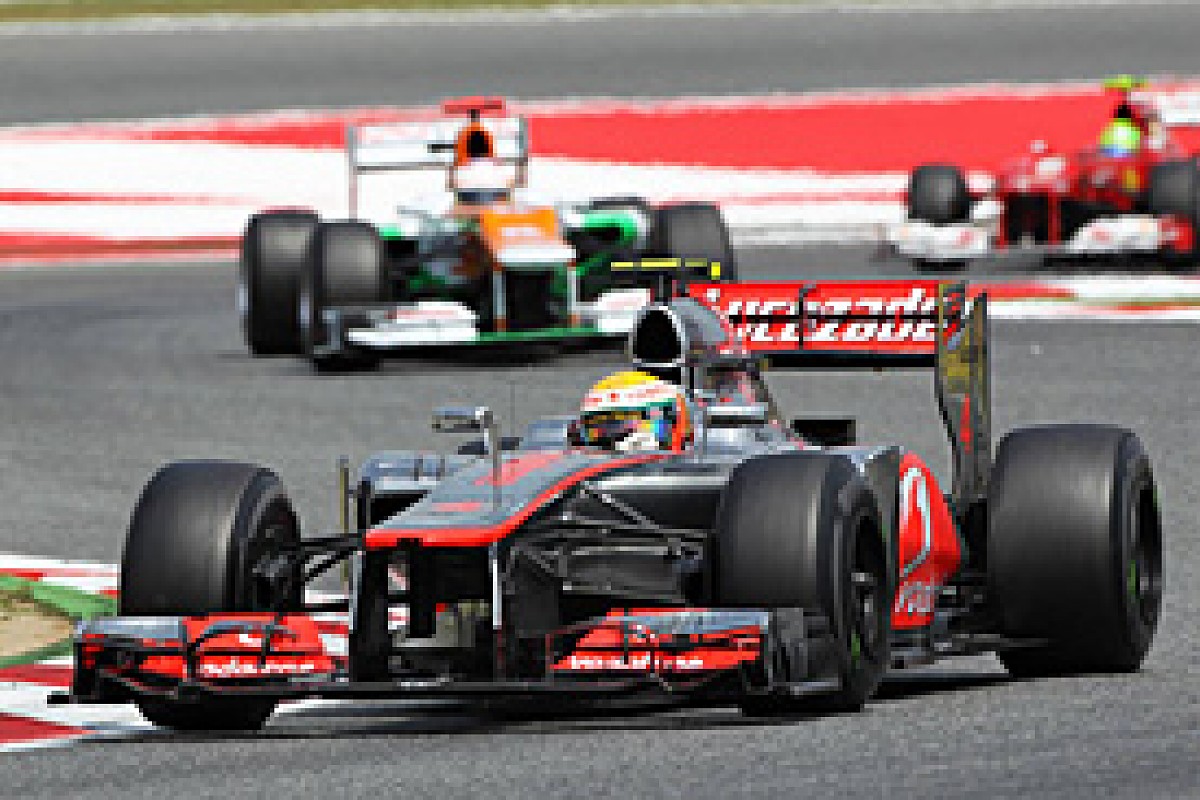 The fire destroyed Williams's garage © XPB
But this was no joking matter. Things escalated and Coughlan was among those who bravely fought to bring the blaze under control, along with team members from the neighbouring Caterham and Force India teams, and many others.
No fewer than 31 paddock personnel needed treatment at the medical centre for smoke inhalation, minor burns and one broken bone, with seven being taken to hospital for further attention. One of the Williams crew is understood to have more serious burns. It was a sad way to conclude a magnificent weekend for the team.
Coughlan, chief operating officer Mark Gillan and the entire Williams technical crew deserve great credit for the advances that put one of their drivers back on the top step of the podium, wholly on merit.
Gillan was coy about the exact upgrades the team had incorporated, but had seen the funny side on Saturday night when asked if he knew why the team was quick.
"It's a good question," he smiled. And a valid line of inquiry given what we've seen thus far in 2012. The FW34 has always had decent race pace this year, but in Barcelona it could qualify as well.
"We came here believing we had a better car, but I don't know about a front-row car," he admitted. "Barcelona can be a fickle circuit and it's very changeable. You see the track temperature changing quite a bit and it's about handling those conditions. Pastor also did a great job in qualifying. He'd got out of the car after P3 and told us not to touch it."
People do say that if a chassis is fast around Barcelona - an aero track with a good combination of quick and slow corners - it should be pretty good everywhere. But whether that applies to 2012-spec F1 is anyone's guess.
"Given where we were a number of months ago, to this, I'm really pleased," Gillan said. It was the understatement of the weekend. Congratulations to everyone at Grove.