On Tuesday, the first full-blown in-season Formula 1 test since September 2008 kicks off at Mugello. Save for last year's young driver days in Abu Dhabi, there has not been a single test during a campaign since then, save for the permitted straightline runs and filming days, both of which allow only strictly limited mileage. Since F1 testing's peak in 2006, when 61 drivers completed well over 400,000 km and not far off 100,000 laps, the sport has been utterly transformed.
The test ban was introduced ahead of the 2009 season. This year, pre-season running was restricted to a maximum of 12 days per team, with the three-day Mugello test bringing them up to the 15-day mark that has become the norm in recent seasons. Yet, for all that, cars still develop at an incredible rate, even though the three hours of running on grand prix Fridays is the only regular chance to try new parts.
The rationale for the ban on in-season testing was cost-saving. And according to McLaren technical director Paddy Lowe, it has worked extremely well.
"We got rid of all of the in-season testing for a good reason: it saves a huge amount of money," says Lowe. "It's one of the biggest cost-saving measures that we have agreed in F1 because you move to a scenario where you don't need a stand-alone test team with all of the infrastructure and staff that requires. It's a bit of a disruption to have this in- season test because it's against that principle.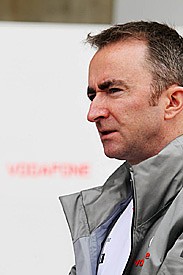 Paddy Lowe © XPB
"It's not necessary to have an in-season test for us to go racing. What we've been doing more and more is using Friday as a testing period to evaluate new items as opposed to it simply being an opportunity to get the set-up and tyres right for the track."
Since the test ban, all on-track running has been handled largely using race personnel. Inevitably, this means that the Mugello test is a logistical challenge requiring teams to take staff to Italy who would probably rather spend a few rare days at home. While McLaren will make good use of the test, Lowe suggests that the downsides of the three days of running potentially outweigh the benefits.
"It's a 20-race season already and we've got to find people off the race team that have got to go away in one of the few periods when they could be at home," says Lowe. "So it's not popular.
"It's a mystery how we agreed to it, given that it's not necessary and completely against the spirit of saving money. The Mugello test was felt to be neutral because it was moved from February to April. It isn't, for the reasons I've said, but the interesting thing with the February tests was that having 12, compared with 15 before, didn't prove to be a problem.
"Those three four-day tests are sufficient to get the work done that you need. Lotus had a problem with their chassis that emerged at the beginning of the second test, yet they still had the time to react to that. That shows that it's enough time to get the car out of the door, do all of the homework and even react to a major issue and still be in good shape for Australia.
"Maybe the positive thing is that we will have determined from this that 12 days is enough pre- season and we will delete the in-season days without restoring them to February. But given that the Mugello test exists, we'll make the most of it. It allows you to be more adventurous with what you can try than on a Friday when the main focus has to be on being in the best possible shape for Sunday."
But the changes in F1 triggered by the ban on testing range far beyond mere staffing questions. Increasingly, teams have turned to 'dry' testing methods, using a range of tools including the windtunnel, CFD and dynamic rigs. Then, of course, there is the poster child of this new generation, the driver-in-loop simulator. This is an area in which McLaren has been at the forefront for a good decade-and-a-half.
Lowe, who first became involved in F1 with Williams in the late 1980s, working on the active ride programme and playing a key role in that technology reaching its peak, has also played a vital part in pushing McLaren's standard-setting in this area.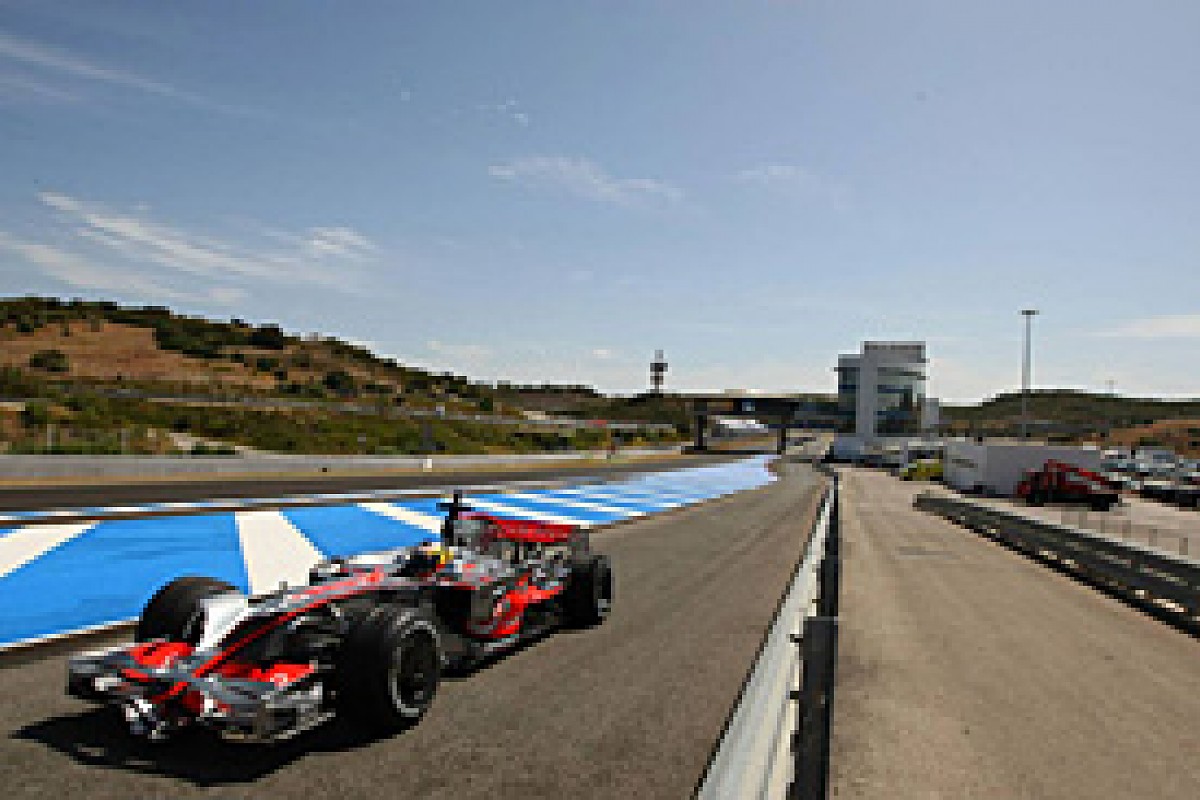 The last in-season test took place in 2008 © XPB
"We were certainly one of the leaders, if not the leader, in the development of simulation generally," says Lowe. That's one of the things that we, with Martin [Whitmarsh's] backing, pioneered from the mid-1990s.
"It's difficult to say whether we did more than anyone else, but that's certainly our impression from the bits of information that we have had over the years. The other teams have had to play catch-up on that. That's quite rewarding for the team, to feel that they led the way in an area.
"It's a good indicator of Martin's confidence in what we were doing and his willingness to back those investments, which took a long time to bring their rewards. We started it in 1996 and the 2008 title that Lewis [Hamilton] took was the first simulator- assisted championship. I don't think that had ever been done before and that was the first year when it played a genuine part in delivering performance to the race programme. You just had to keep the faith that it was a worthwhile direction and that it would actually deliver the results.
"Martin backed it from the beginning. Adrian [Newey] didn't. Even late on, he was sceptical about why we were bothering with it."
The timeline is telling. While it would be easy to assume that the ban on testing heralded this new era, Lowe argues that McLaren's early investment proves that this shift would have been inevitable. He doesn't say it, of course, but it's clear that certain teams adapted to the way that the sport and technology were changing more rapidly than others. Ferrari's de facto technical director, ex-McLaren man Pat Fry, has admitted that the Scuderia has been playing catch-up on 'dry' testing now that the benefit of pounding round and round Fiorano has been denied it.
"We would have done that anyway because the technology meant that there are great advantages to working in the virtual world," says Lowe of the investment in its simulation resources. "You can do much more radical experiments with less noise, although that does rely on your models being accurate.
"We started work on the simulator long before there was any hint that track testing would be limited. We did it because we knew that it would have many advantages over real track testing, and complement it. But, as it happens, it does work very well in allowing us to develop the cars despite the shortage of track mileage compared with 10 or 15 years ago, when we were typically doing big tests between almost every race. That was routine."
And McLaren is still reaping the rewards of that investment. While other teams have been making up for lost time, it has continued to refine its system. After every race, data gathered from the weekend is absorbed into the modelling, while parallel simulator programmes at the factory can be of great help to the race team.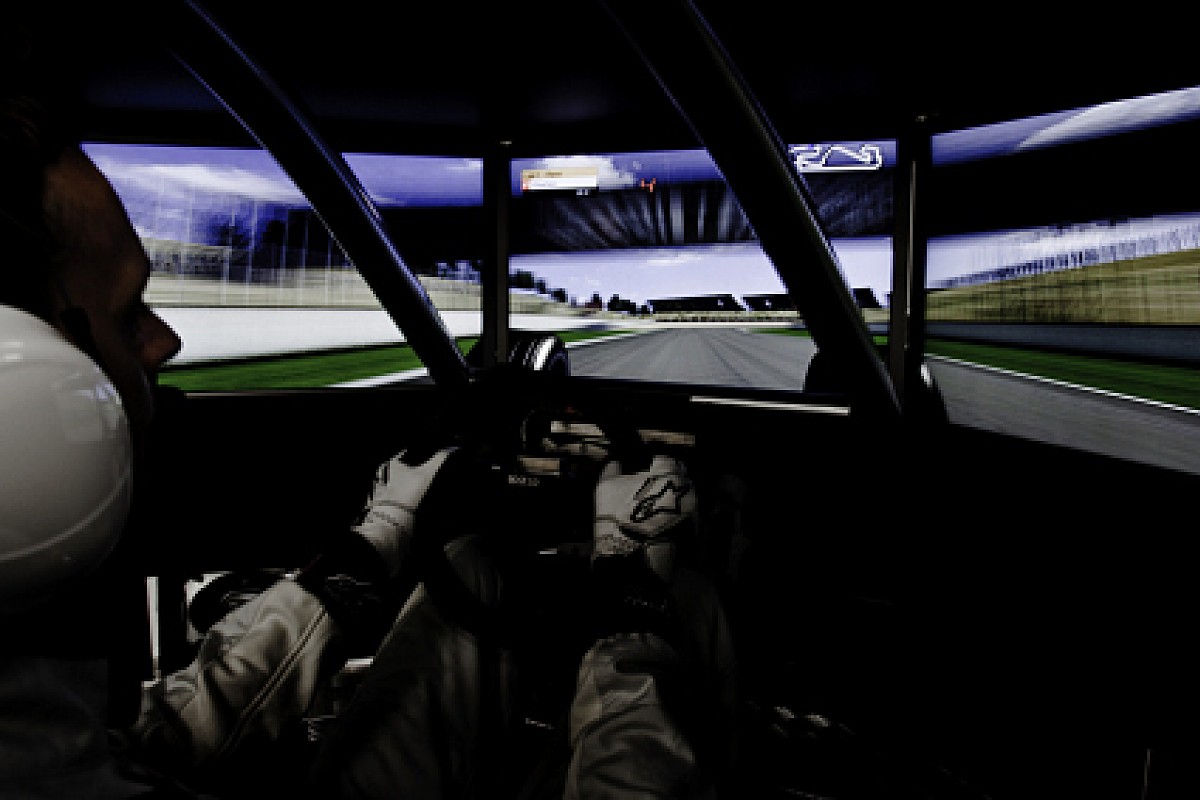 The most famous example of this was at the 2010 British Grand Prix, when McLaren introduced a major update package designed to harness the exhaust-blown diffuser effect and struggled badly. Test driver Gary Paffett made a bee-line for the team's Woking base and spent an overnight session in the simulator on the package, back-to- backing it with the old specification in order to help the team decide what to run on Saturday.
While an extreme case, this is not an isolated incident and McLaren is not the only team to use the simulator to augment its race-weekend work. Red Bull, for example, runs its simulator live during sessions as a third car - last year, Jean-Eric Vergne did plenty of this kind of work - while other teams, such as Mercedes, are working to bring that kind of capacity online in the future. In short, it's not a quick or easy process.
"The core infrastructure is very complex and has taken a long time to put together," says Lowe. "It's hopefully something in which we can maintain some advantage for a while. I don't think that it will be easy for teams just to say that's what they need and put one together."
In a sport obsessed with short-term gains, McLaren deserves a huge amount of credit for its foresight. Admittedly, the change in test rules has played into its hands, but that long-term investment has allowed McLaren to remain a regular race-winning force at a time of seismic change in F1.