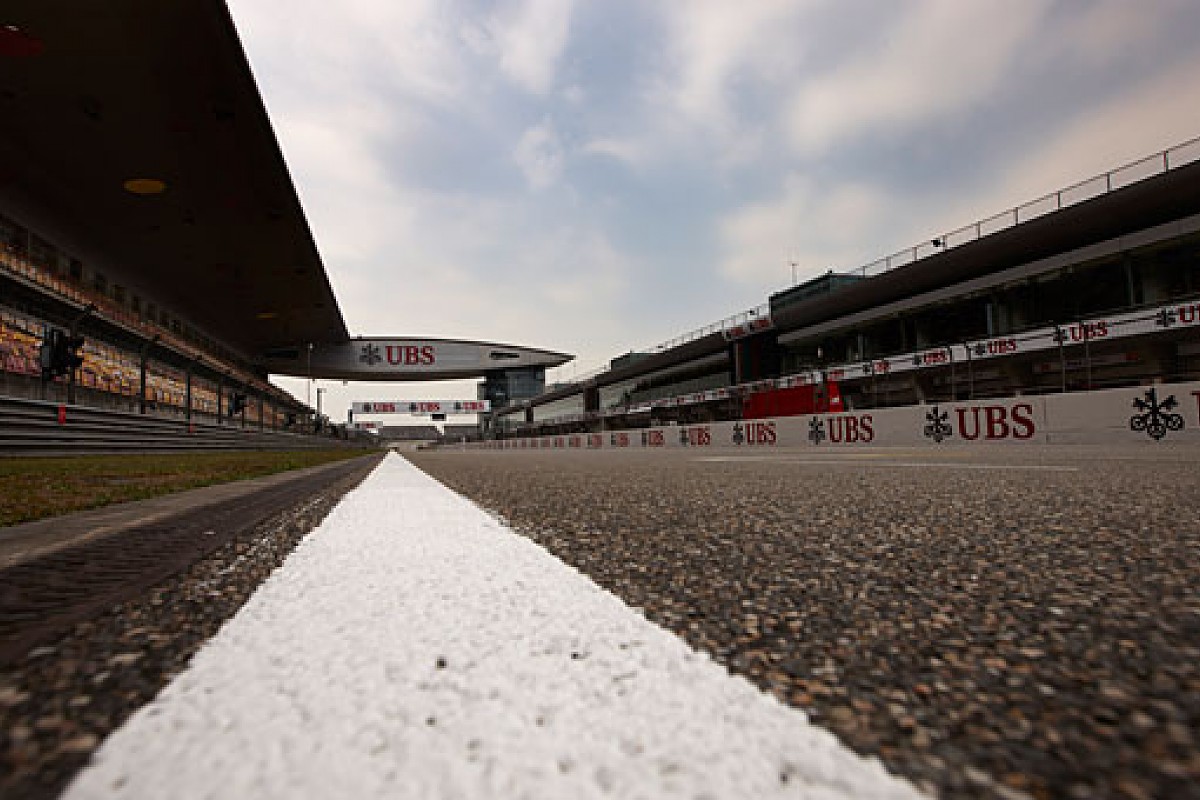 Despite its huge importance as a commercial opportunity for Formula 1, the Chinese Grand Prix has never earned its place as one of the most popular events for paddock regulars.
After the delights of Albert Park - and ahead of big-hitters like Monaco and Montreal - the annual visit to Shanghai always seems to serve up some mixed emotions.
It's not exactly clear why that is, either. Shanghai is one of the greatest cities in the world, and the track itself can deliver some pretty entertaining races - indeed Sunday's grand prix will go down as a classic.
Perhaps it's the layout of the paddock. The vast expanse of concrete that runs from the back of the pit garages to the front of the team huts doesn't provide much opportunity for people to bump into each other - although it was quite amusing to see Sebastian Vettel running across there, pursued by Chinese fans and smiling at some friends as he laughed, "Help me, help me, help me!"
There is also the annual hassle of getting hold of a Chinese visa, plus F1's rampant push for expanded social media invariably clashing with the country's desire to keep a lid on what people can or can't send to the outside world.
But while F1 is pretty clever at finding ways to get on Twitter/Facebook and get access to everything it needs back at factories and offices in the UK, there was a bit of panic in the media centre on Thursday when there was a brief total lock-down on access to foreign websites.
That meant at the very worst no ability to open email accounts, which could have made life very difficult for journalists wanting to send copy back to base.
In the end, the issue disappeared and the Internet freed up again as the 'Great Firewall of China' was lifted - and an official statement later blamed the matter not on some deliberate clampdown but on the disturbance caused by a nearby earthquake.

One of the big hassles of following the F1 circuit around the world is the travel - and the struggles one faces to get around strange foreign cities.
Occasionally, the travel can be quite fun - recently F1 techbods have been getting all excited when they find out they're flying on a new Airbus A380.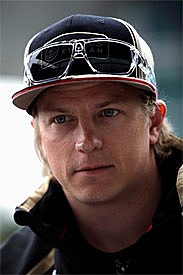 Kimi Raikkonen © LAT
China has its own travel highlight too, with the Maglev system that runs from the airport to the outskirts of town delivering plenty of speed thrills as it tears through the cityscape at more than 400km/h.
Perhaps Kimi Raikkonen should have taken that option after he arrived in Shanghai on Thursday morning to head straight to the track. After jumping in a car at Pudong airport, he endured a very slow trek after his driver got a bit lost...
After a few hours of the driver insisting he knew where he was going, and Raikkonen and his entourage reckoning he did not, they all ended up at Shanghai's second airport - whereupon the Lotus driver departed said vehicle, phoned the team and got it to send a rescue party to take him to the circuit.
What is it about the Chinese Grand Prix that means the weekend is overshadowed by events elsewhere?
Two years ago it was the famous Icelandic volcano, and the chaos it caused to international flights. All people wanted to talk about in the paddock was how they were going to get home.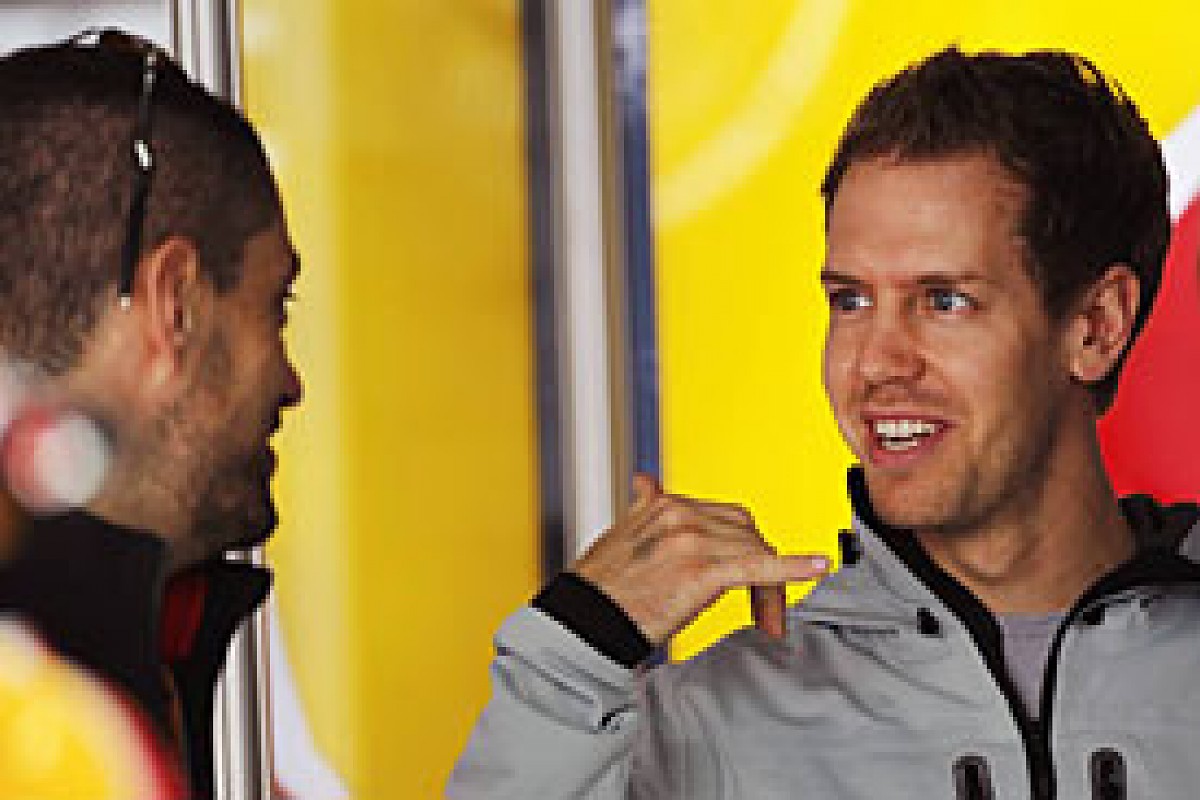 Ecclestone and Todt in China © LAT
This time around the focus was very much on what's been going on in Bahrain, with a great number of F1 personnel a bit concerned about the risk of protestors trying to disrupt the Sakhir event.
FIA president Jean Todt was unmoved by all the concerns about Bahrain, and got the governing body to issue a statement saying it was definitely on - but refused to speak to the media about the issue.
Bernie Ecclestone got riled several times speaking to the press over the Chinese weekend - as he accused the media of not knowing what was really going on in Bahrain. He was "200%" convinced it was safe.
But Ecclestone always has a cheeky side, so when asked by a journalist if he would be going to the race, he laughed, "Nah, it's too dangerous!" before making it clear he would be.
Sebastian Vettel headed to the Chinese Grand Prix fresh from his public spat with Narain Karthikeyan in Malaysia, where the world champion accused the HRT driver of driving like a "cucumber", and his rival hitting back by saying he was a "cry baby".
The matter had pretty much blown over, although German television presented Vettel with a large cucumber after he arrived at the Shanghai circuit to remind him of what happened.
Nevertheless, Vettel's rivals could well do with thinking for a second time before trying to take on the German in a straight fight - after he appeared in his very own martial arts film ahead of the Chinese race.
In a promotional event organised by Red Bull Racing's sponsor Infiniti, Vettel starred with Hollywood actress Celina Jade, putting together some pretty deft Kung Fu moves.
The film, called 'Kung Fu Vettel: Drive of the Dragon', will be released next month, so fans can judge for themselves if Vettel could embark on a career on the silver screen once he hangs up his helmet.
"I don't do Kung Fu to work out, but it's something that I've always liked, and the Bruce Lee movies," he explained. "I could imagine in the future to visit a course or do some classes."