Many happy returns to Sir Frank Williams, who may not thank me for pointing out that he turns 70 today.
It might seem an opportune moment to reminisce over an amazing 113 grand prix victories, bettered by only Ferrari (217) and McLaren (176), and nine Constructors' Championships. In the Shanghai paddock, though, talk was of the future rather than the past.

Adam Parr © LAT
It had been somewhat unexpected when, as we reached the airport lounge for the trip back from Malaysia, a Williams press release landed announcing the exit of chairman Adam Parr.
Unexpected, because Parr was the man that Williams had identified as the future of the team. Frank himself has only just stepped down from the board, and co-owner Patrick Head effectively bowed out of the F1 squad at the end of last year. Very definitely the end of an era.
Williams first met Parr in 2000, recruited him as CEO in 2006 and promoted him to chairman two years ago. Parr is credited with, among other things, last year's technical reshuffle and Williams' initial public offering (IPO) on the Frankfurt stock exchange.
Parr is ex-Eton and Cambridge, a lawyer, suave and always impeccably presented. In a shiny-bum suit, if it had been Yale or Harvard instead, he'd have been straight out of the pages of a John Grisham novel. Williams, allegedly, has always been impressed by those types of credentials.
Parr was not universally popular, however. I recall being told by one member of the Williams team that he'd just disagreed with "blooming Andy Garcia". Parr is indeed a highly plausible lookey-likey for the Cuban-American actor.
And, it was said, he didn't always have the most comfortable of relationships with Head. Indeed, one morning a couple of seasons back, the paddock was alive with speculation that Patrick's breakfast had not reached its intended destination.
The image of 'Andy Garcia' wearing a bowl of muesli gave rise to a certain level of mirth, but we were never quite able to stand the story up.
A certain permatanned Italian former team principal used to refer to Parr, somewhat disdainfully, as 'Below'. As in below par, presumably.
That was a result of Parr's opinions at team principals' meetings, which were sometimes at odds with those of his fellows. To present a balanced view, however, there are also those who would claim that Parr's ideas, based on his training and level of legal competence, might just as easily have been labeled 'Above'.
If what I hear is correct, a certain Mr Ecclestone was not always in the latter category, though, and you did wonder at the wisdom of Parr occasionally voicing dissent over F1's direction.
When you contemplated a man who "couldn't envisage doing anything else" suddenly, as per the Williams press release, "seeking a better balance in his life", something was not quite right. Weigh this against the 2013 commercial negotiations currently rife in the paddock and you start smelling a rat.
One whisper suggested that perhaps the potential offering to Williams, depending upon who was at the helm, might not have been one and the same thing.
Hearing that, I remembered a slightly odd comment from Mr E earlier in the year.
Speaking of the recent changes in the Williams team, Bernie said: "I don't think they've done it the right way. They [the changes] should have come from above, not from below. I think people like Toto Wolff should get more control."
It was odd in the sense that the main man was bothering himself to comment upon the Williams situation at all and seemed very pointed.
Christian 'Toto' Wolff is an Austrian businessman and former racer who bought a Williams shareholding in 2009 and is also deputy chairman of the supervisory board of Mercedes AMG spin-off HWA, which handles the official DTM entries, among other things.
Only last week, Wolff's 29-year-old wife Susie (nee Stoddart) was named a Williams development driver, again with warm approval from Mr E. She will initially help with simulator and aero work, but a full track test is planned and she harbours hopes of one day starting an F1 race. She's a competitive DTM driver, so it's an ambitious if not wholly unrealistic ambition.
If you haven't noticed a couple of things in F1, you haven't been paying attention: the first is that if Mr Ecclestone opens his mouth, there tends to be a reason; second, what he wants tends to happen.
When I made some discreet enquiries over the weekend, Williams sources denied, not unexpectedly perhaps, that there had been any external pressure to oust Parr. It would, however, probably not be a million miles away to speculate that Parr may well have felt he did not have too much support outside of the team.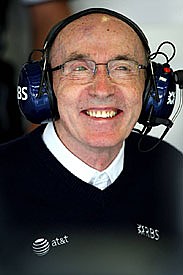 Williams had a strong weekend in China © XPB
With Frank not in China and no Parr, the team didn't appear to have a figurehead. Who, for instance, was the go-to guy if you needed a quote?
Wolff confirmed that either he or Frank, or both, will attend all the grands prix and that, for the moment, in Frank's absence, he is that man. There is as yet no decision on replacing Parr.
"No good decision is a quick decision," Wolff said.
There is plenty of longer-term speculation. Wolff is a good friend of former Force India/HRT team principal Colin Kolles, who was originally parachuted in at the 11th hour to get HRT up and running, and therefore a man clearly rated by Mr E as a fixer.
It would, however, always have been difficult to envisage Kolles and Parr on adjoining prat perches (paddock slang for pitwall stools, for the uninitiated)!
Then again, Wolff has plenty of friends, including countryman Alex Wurz, the former Williams driver who has only just this season been re-recruited as a driver coach. Wurz is passionate about the sport and is entrepreneurial, with a good brain. He runs his own driver training company and could easily be seen in a future sporting director-type position.
For the moment, though, he is still racing and a busy man, perhaps without the necessary time to devote to such a role.
For the time being, then, Williams will continue to be run by its board members: CEO Alex Burns, finance director Louise Evans, Frank's daughter Claire (communications and marketing) and legal eagle Mark Biddle.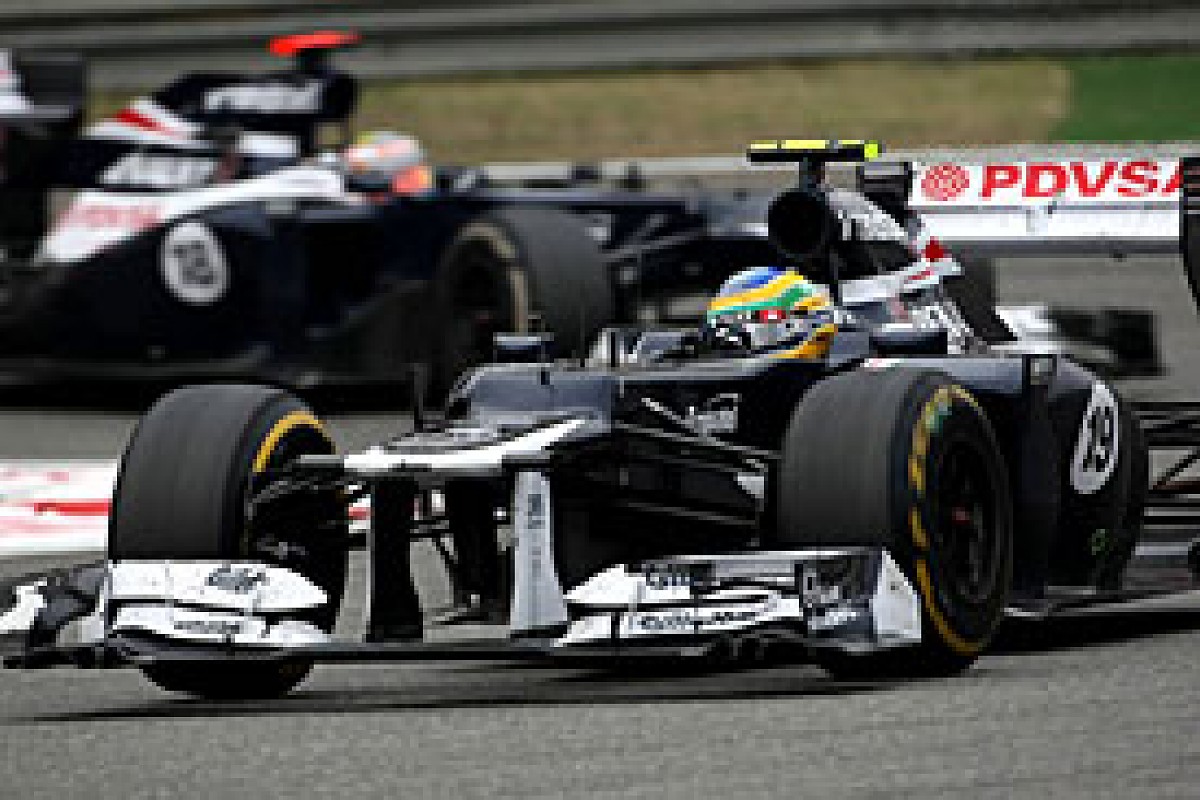 Williams celebrates his 70th birthday today © XPB
Its non-executive chairman is ex-Diageo man Nick Rose, joined by Mike O'Driscoll (ex-Jaguar), Eddie Charlton (from the banking sector) and Wolff himself.
On the day Frank starts his eighth decade, unless he's changed, the thing he will care about most is that his car still looks half quick! Bruno Senna and Pastor Maldonado were both just outside the top six again in China.
Perhaps Parr was effective, but didn't grasp the rules. As I said, when Bernie opens his mouth...
I just hope he's right about Bahrain. See you in a week. I hope.